Well it's time to start a build thread me thinks!!
Two and a half years ago part one of the project car was delivered, a 1931 Ford Model A Coupe fibreglass shell.
Hoping to document the build of this car through to the day of it's first full power launch! There are tons of ideas for this project at the moment and always on the lookout for more inspiration and ideas so don't be shy.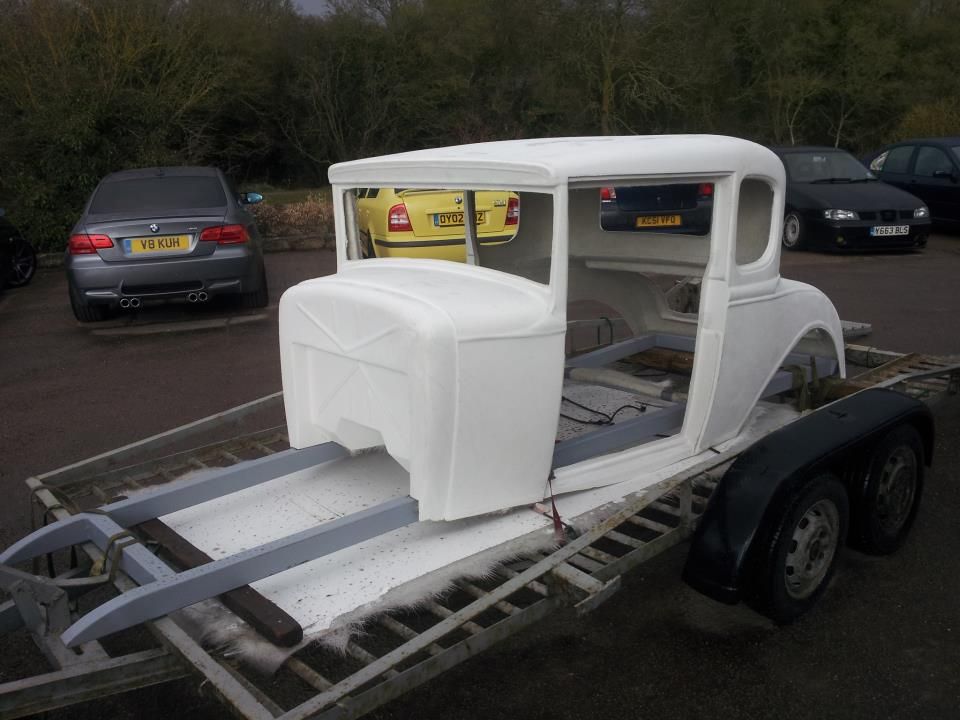 I decided the best way forwards was to get hold of an entire donor car, this would be the cheapest way to getting hold of a complete engine, gearbox and rear axle along with all the trimmings and be sure that it all works as it should!
Some time hunting later, playing with various ideas and day dreaming about breaking an SLS, we got back to business/reality which saw the hunt for either a Lexus LS400 or a BMW E34…
The latter winning the battle, a 1993 BMW E34 sporting a 4.0 V8 mated to an auto box.
With the car being located down in Bournemouth and being located over a 2 hour drive away, I took the ebay gamble and agreed on a price with the owner based on his word and some photographs of the car… Oh boy did it pay off!
I guess you always expect the worst with buying a second hand car, but when we turned up and looked her over we knew instantly we had come up top trumps!
The owner fires the beast up and she purrs into life like a kitten! Right on the button! Now was time for the huge sigh of relief as this was the most important part, further inspection of the engine bay proves that there are honest people in this world and this motor was as clean as described.
Quick exchange of cash and docs and we hit the road in a two car V8 convoy home!
The car didn't miss a beat all the way home, no overheating, no funny noises knocks or bangs and a nice smooth application of speed from the motor and auto box.
Chuffed.
As this project started 3 years ago and not much happened in between I am going to skip ahead with the updates and try and roll a few together...