Hi Guys,
Long time viewer of the forum but until recently I've never owned anything that would belong here.
My 'project' car over the last few years has been an MX-5, however I'm now at the point where I'd need to spend big money/commit time to taking it off the road and going FI to make it any better (in my opinion!).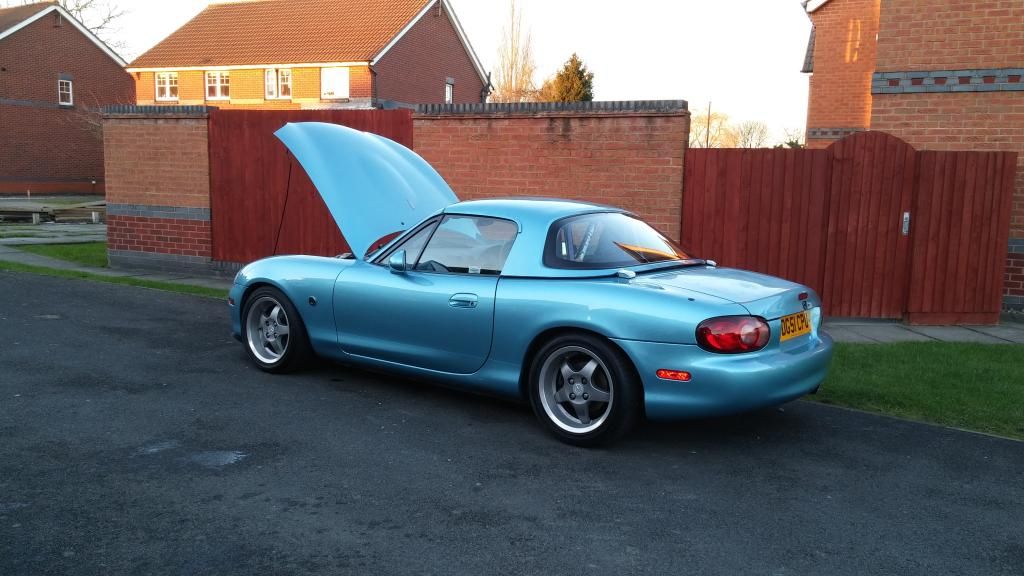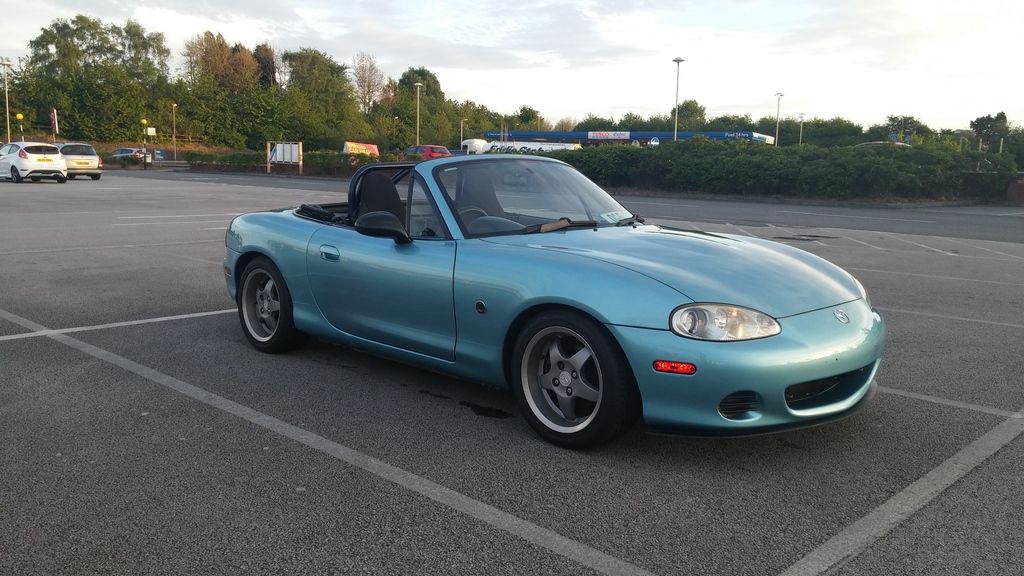 My previous daily, an E39 540i with an LPG conversion, has been moved on after a failing an MOT with a failure list longer than Ron Jeremy's wotsit.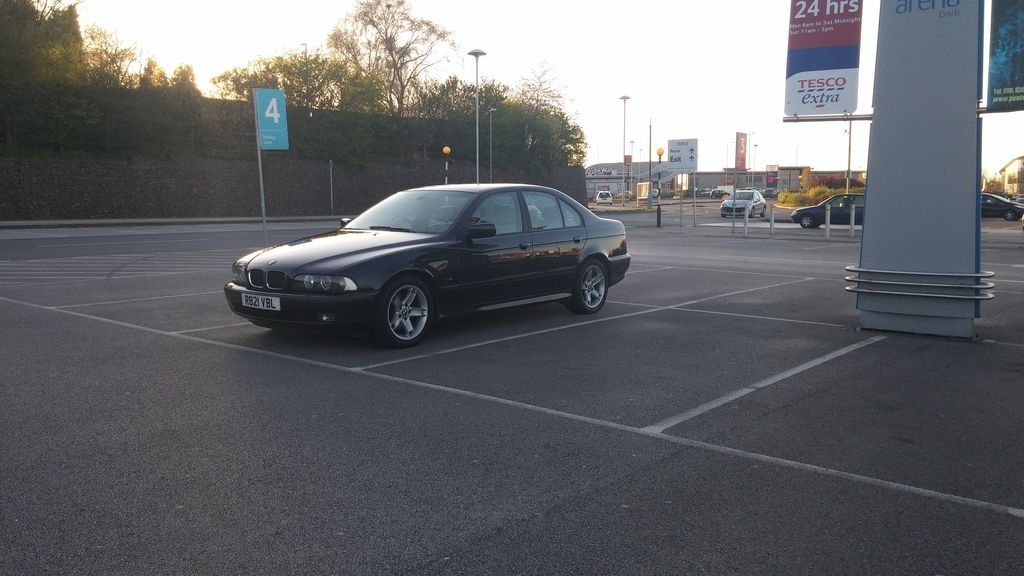 As such, I needed another relatively comfy daily car - but I also wanted something with a bit of cool factor!
So this car came round at a (relatively) good time and I've always liked the shape, and avus blue is a favourite. The for sale advert was pretty accurate and reasonable - but the car had been sat a while and was pretty dirty. As such I had reservations about buying the car.
A quick pub lunch and a think about it had me driving home in this, an auto E34 525i (pictures from the ad):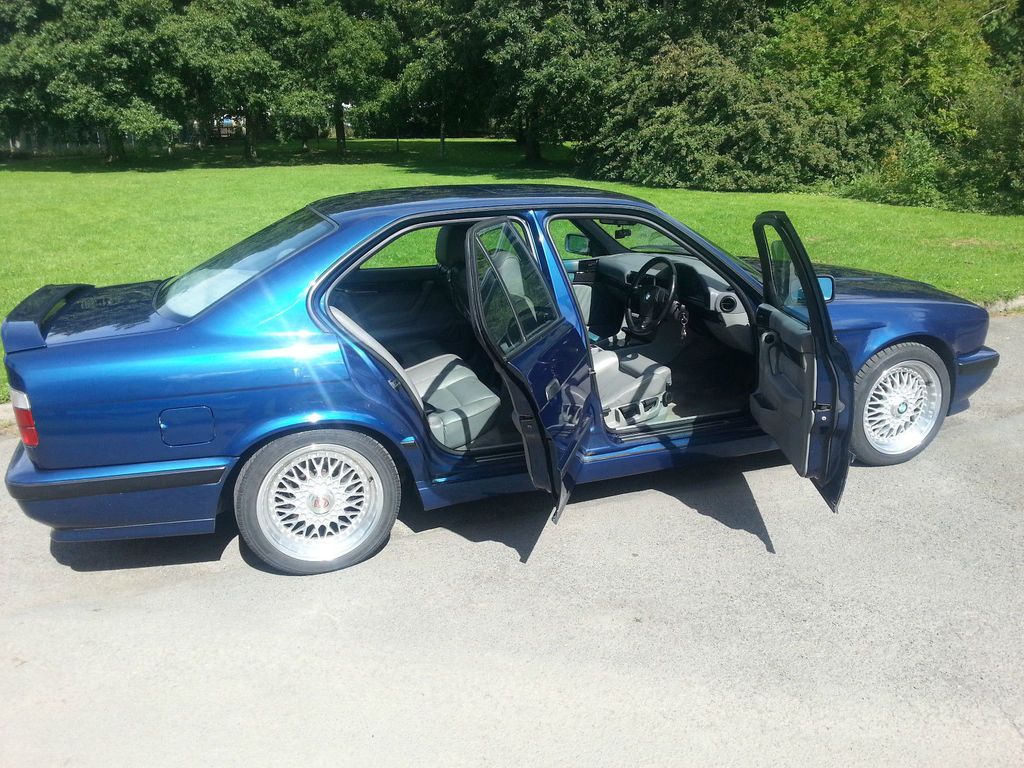 A quick shot taken with
adam73bgt
's 750i (he was kind enough to drive me 200 miles to pick it up!).
First artsy shot I took, very dirty so luckily it was from a distance!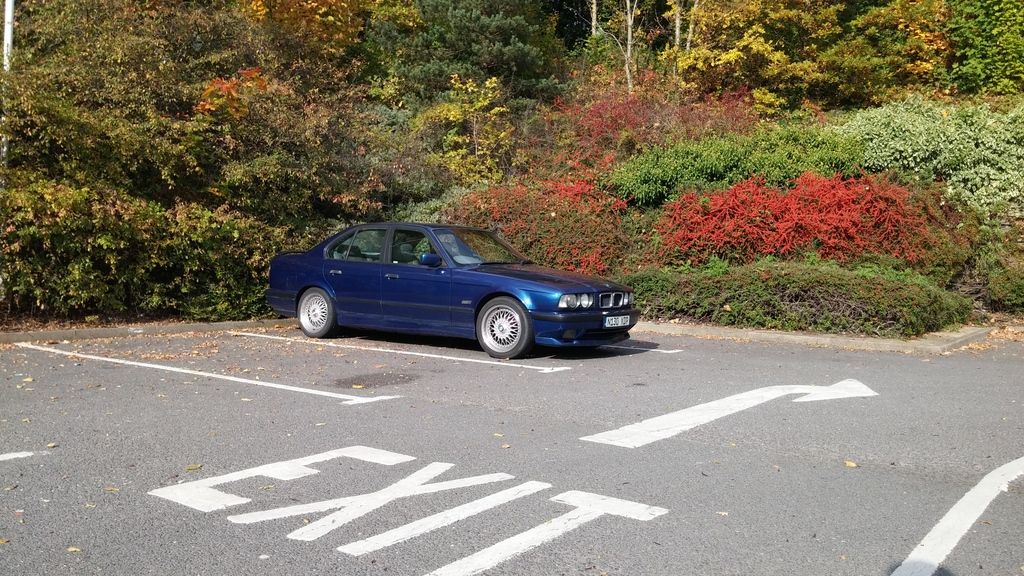 So the car has 115k on the clock, history up to ~70k and the previous owner changed a lot of the usual suspects (read: cooling stuff!). I still need to get the car up in the air and give it a proper going over but I'm pretty happy with it.
First thing on the agenda was to give it a good cleaning!
Before/after of the leather: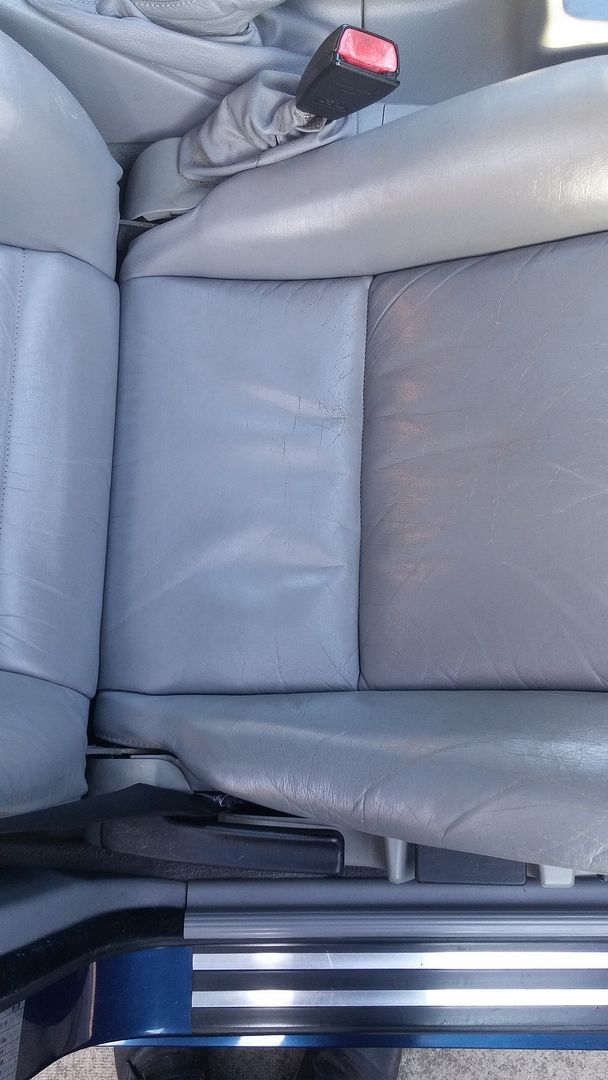 Interior cleaned: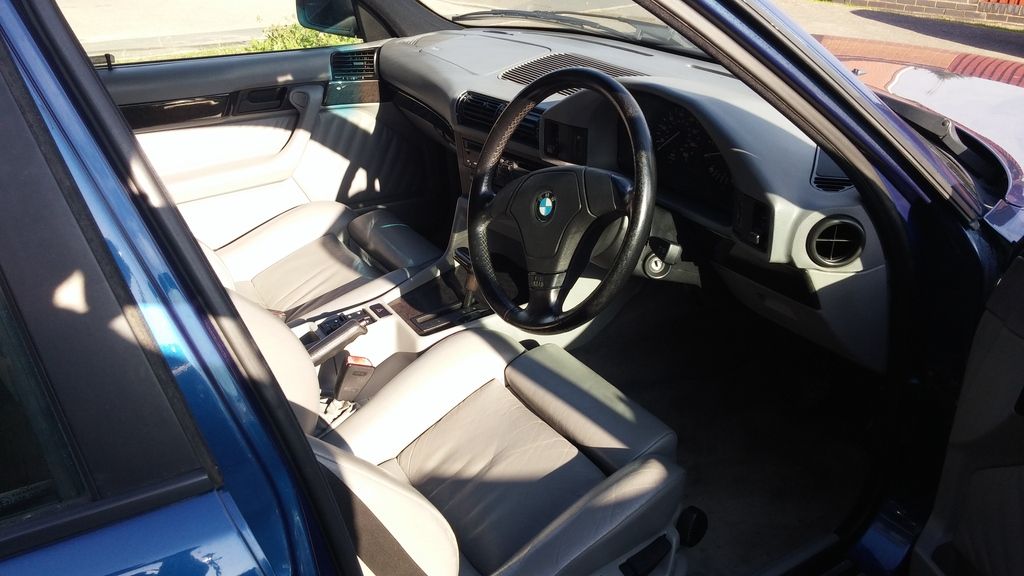 First on the outside was the wheels, a quick shot with cleaner just applied:
An action shot, I didn't think the wheels were that dirty so when they reacted this well I knew they'd come out quite well!
And the finished results of wheel cleaning (I had some E30 15" BBS on the MX-5 - this style of wheel is a PAIN to clean!):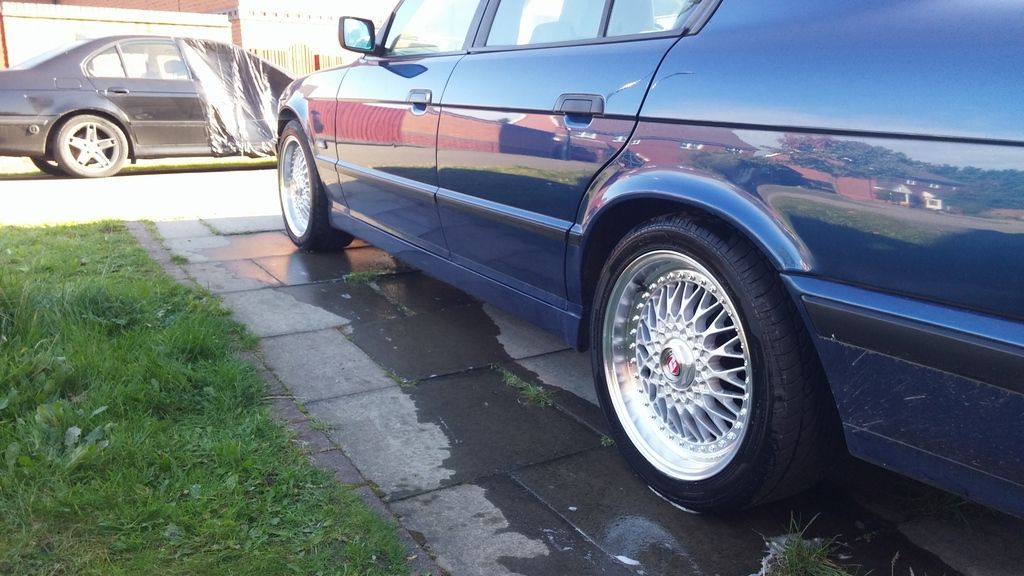 And finally some pictures of it all finished! Sadly I have no proper tools so everything has been done by hand. At some point I'd like a proper machine polisher etc!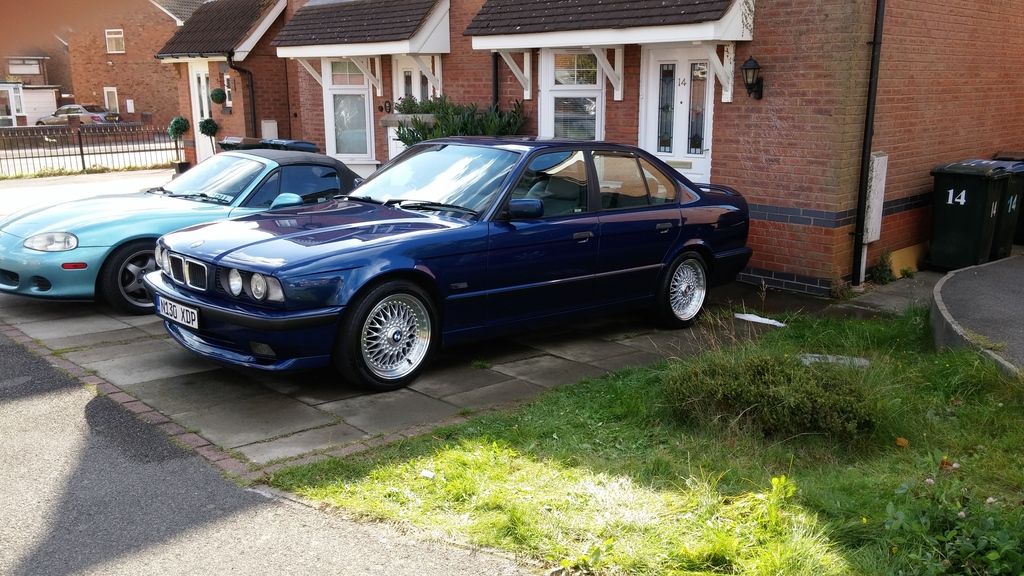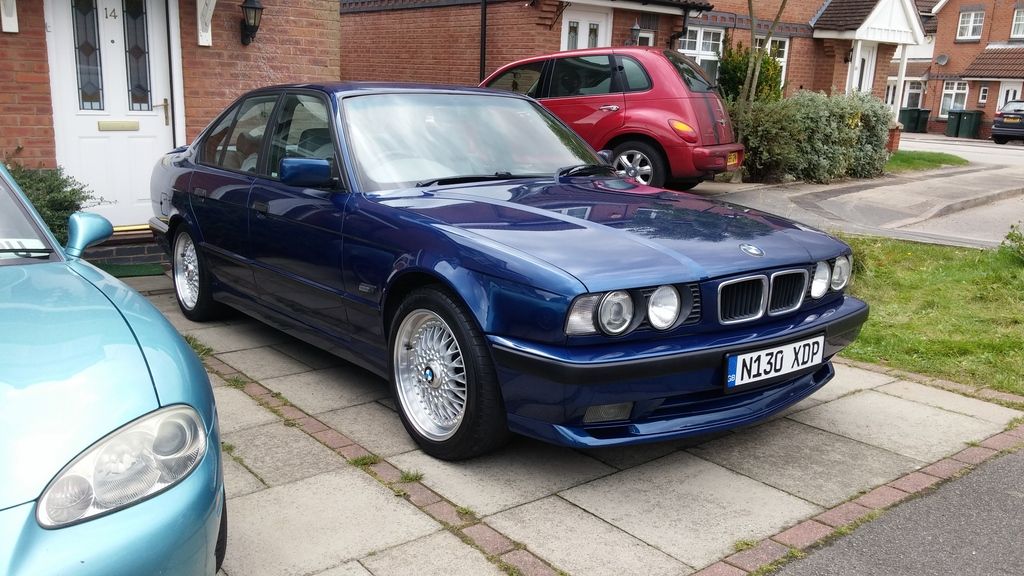 My future plans are to clean the car up a bit more. Some trim panels need replacing/reconditioning, I need to get a full set of BMW wheel badges to cover up the Calibre ones and the car will be treated to a full service soon.
Thanks for looking!

-Matt