Well, here we go again. SWMBO spends most of her time working away and her latest contract would mean a daily commute. Wanting to save the mileage on her new (and posh) car I started casting around for something that would fit the bill. Now the boss is as much of a petrol head as I am so when a mate mentioned a Mini that one of the lads at work was selling I thought it would be perfect. Does it run? No! Have an MOT? No! What's wrong with it then? Nothing, it's just been sat in storage while the lad was away in Afghanistan serving queen and country! I should have run a mile but of course I didn't

I went and had a look.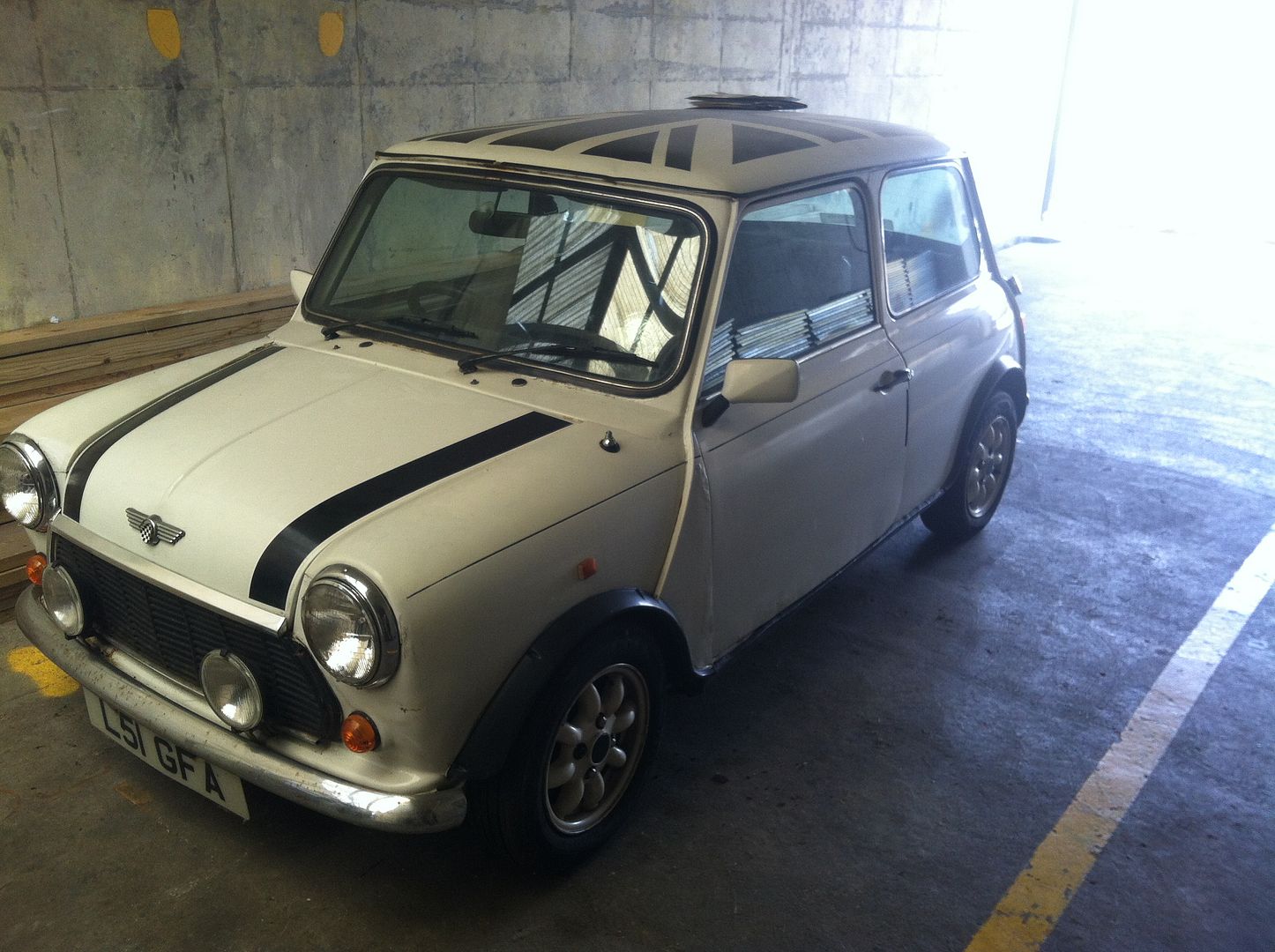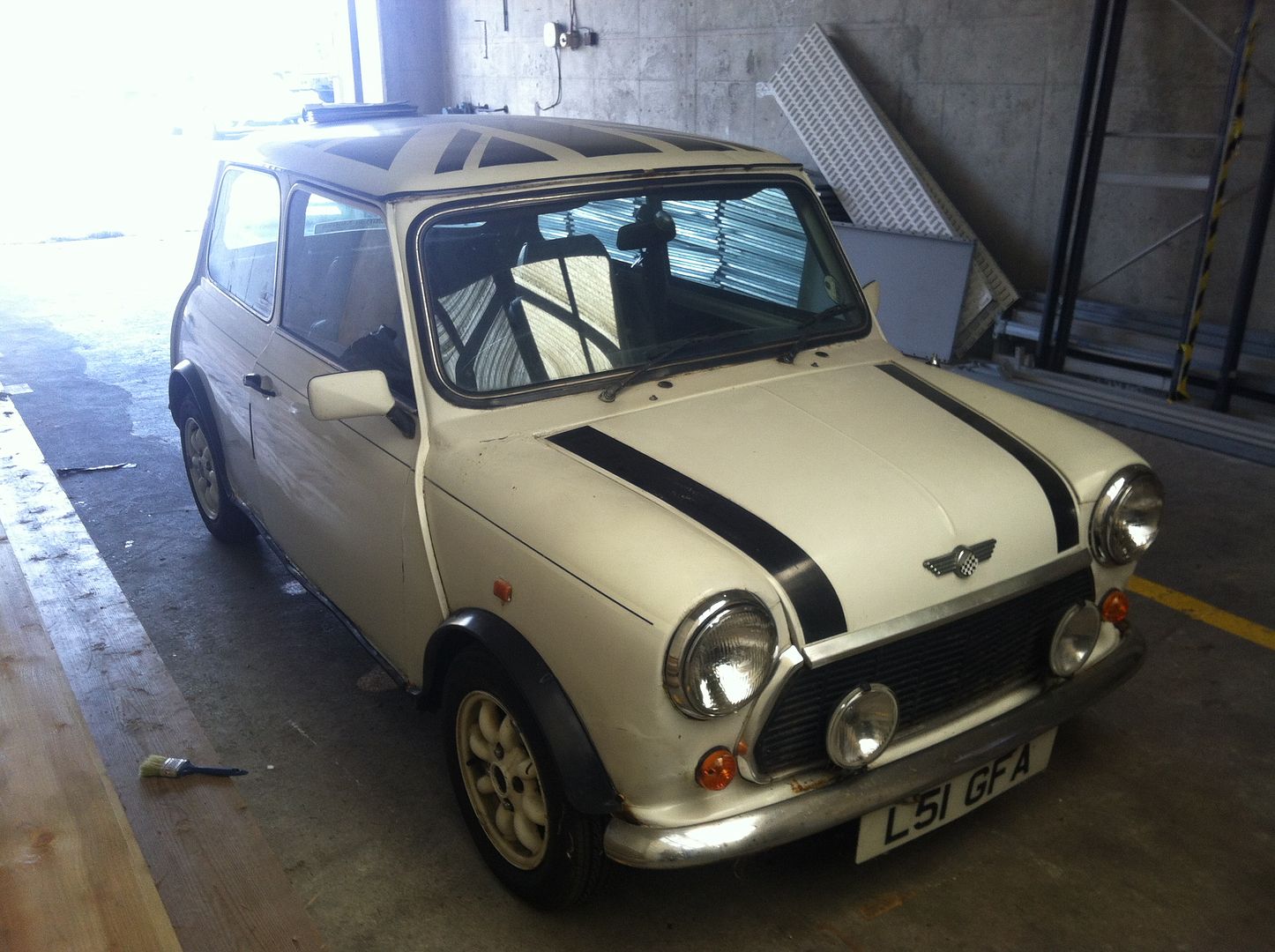 Well, it looked alright to my untrained eye (never had a Mini though I watched my brothers City disintegrate outside our flat a few years ago!) it had a bit of rust, but it all looked original and I had a feeling the Italian Job badges meant it was a limited edition. I raced back to work and looked it up on the obvious and yep, only 1000 Italian Job Minis were made in red, blue or white. I was sold, and so was the car. A few weeks later I finally managed to get a trailer sorted and took my very happy wife to see her anniversary present (outside, in the sun...... Where the state of the bodywork was a bit more obvious!).