&nbsp
I turned 40 earlier this year and as a treat to myself decided that 'me and the boys' would go to the big 24hr race at Circuit de la Sarthe and needless to say people started to drop out one by one until there was just me standing

I thrive on the build up via radiolemans and typically watch somewhere between 16-18 hours of the race on the box every year and I always say that next year I'd go. I was split between this and the classic but in the end decided that if I didn't go now when would I? So unfazed I did the sensible thing and booked me some fancy camping on Premier Vert via 1st Tickets mainly for the reason that there was a full english every morning and a two course meal in the evening as I didn't fancy bbq for one and faeces burgers for a week.
General plan was travel on Thursday from Birmingham to Portsmouth at sparrow's fart o'clock to catch ferry to Cherbourg, drive to circuit and get pitched for qualifying. Classic British Welcome on Friday morning and drivers parade or grid walk in the afternoon, followed by race on Saturday & traveling back via Caen on the Sunday / Monday.
Ok, that's enough of that. Here's some not professional photos with a few words and if you really want to see all of them they're
here
A couple of weeks before the race I decided I'd be taking the gentleman's express and being a green XJS the sensible thing was to plaster it with a retro TWR livery. It's not perfect and more of a homage as the 83,84 & 85 liveries as they are all slightly different but you get the gist. Five days before going I decided that I obviously needed my wheels refurbing.
These guys
did and I'm really pleased with the results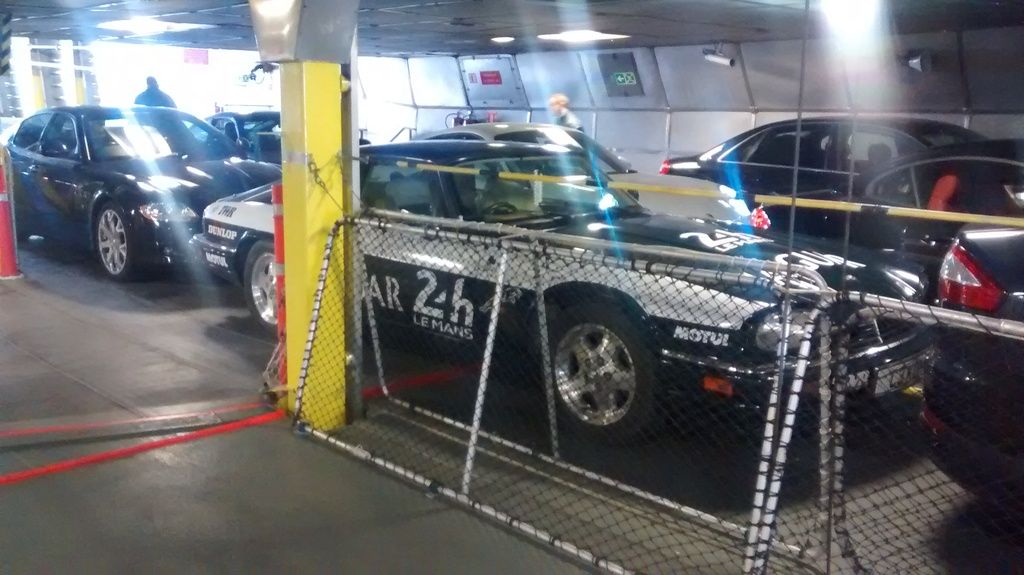 Day 1. Anyway, exciting journey down to Portsmouth with a few toots and waves and the closer I got to Portsmouth the more interesting the cars got. Eventually found myself in a convoy of moderns and classics ranging from Astons & Porsches, to Cobras & C-types. I assume these were replicas but given the stuff I saw all weekend I wouldn't have been surprised if they were the real deal. There was a fantastic atmosphere in the staging lanes (?) and got chatting to loads of randoms and in particularly a couple in black 80's 911 who when called to board managed to reverse into me. I thought it was quite amusing and no damage done but they looked really embarrassed. Heading up top after getting parked up it was hard to miss HMS Illustrious next to us and a couple of Type 45 destroyers. Half an hour later we were passing the new Mary Rose building, HMS Victory and HMS Warrior. It wasn't even 10am and it had been a brilliant day

Some sea. I should have filled up with fuel before I left but didn't thinking that there would be petrol stations everywhere. Silly mistake and I nearly came a cropper driving lost and increasing fraught around Caen trying to find somewhere on vapours. No pictures as the battery was also running out on the phone. Rain was torrential at times but eventually got to the circuit early evening for the final qualifying sessions.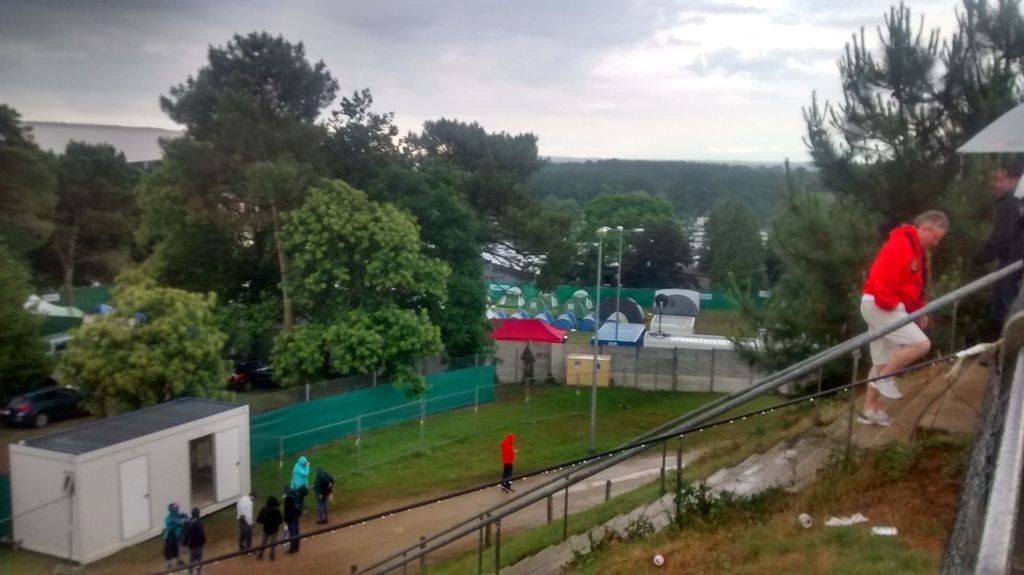 Campsite was on the infield of Tetre Rouge literally 100m from the track. Turning 90 degrees this was the view...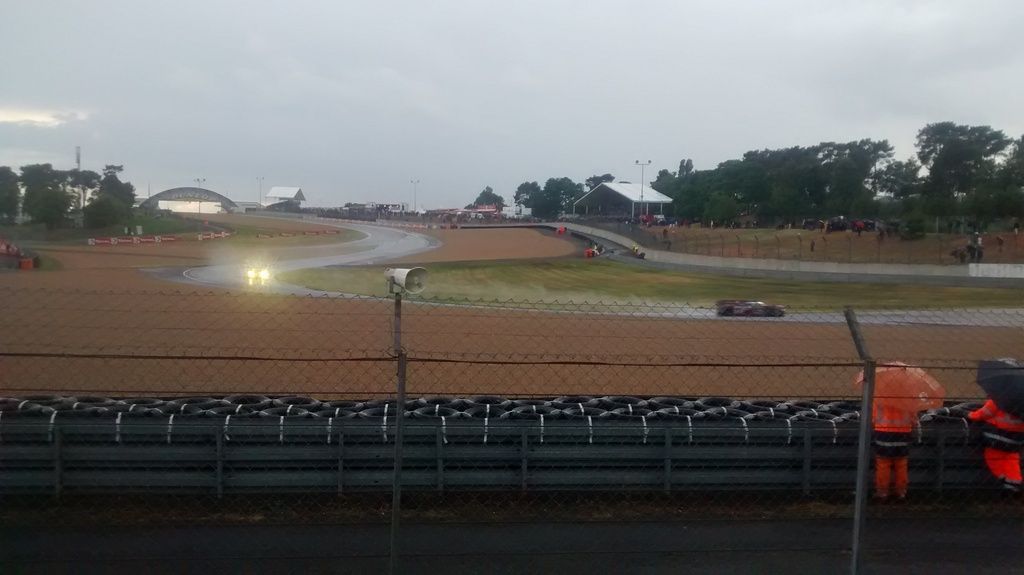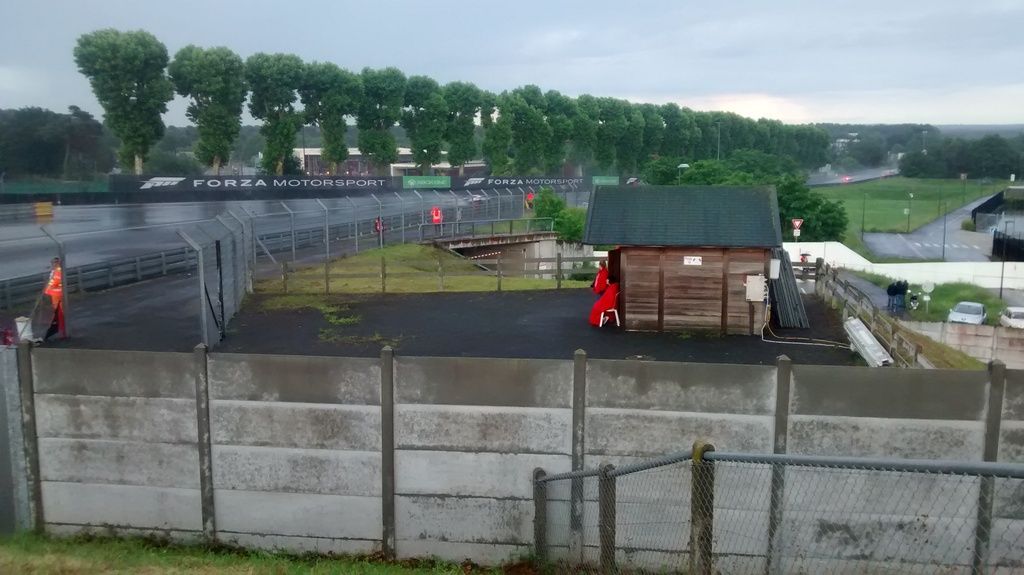 ...and a couple of minutes away was the start of the Mulsanne straight. Nice

Another random magical moment. LMP1s and a rainbow

I'd be back up here for the night into day transition.
The first of many yellow Corvettes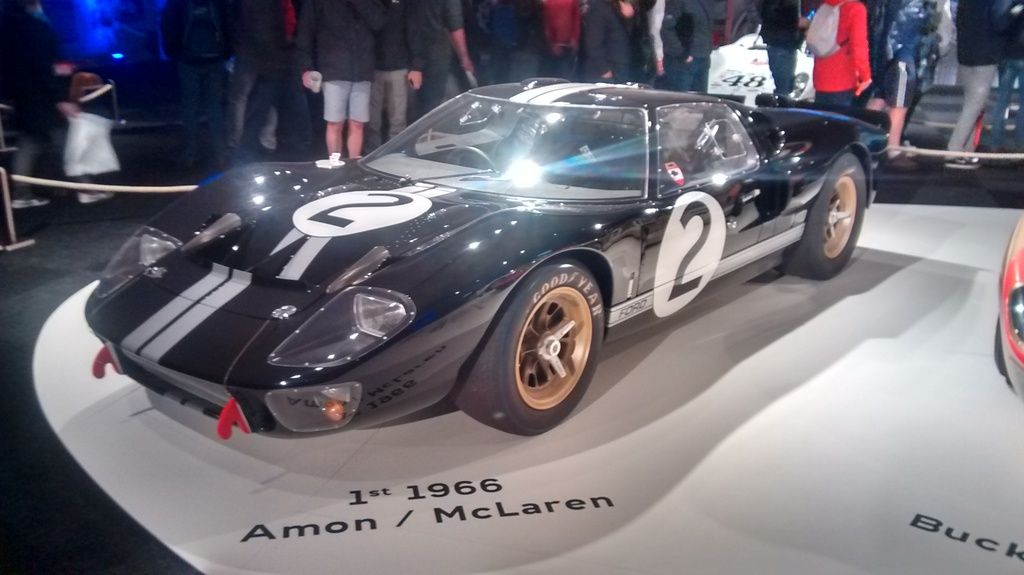 As this is Ford's comeback year unsurprising they had serious kit on some substantial displays. After this the heavens opened. With people running for cover, lightning, military vehicles & helicopters it looked like something from an end of the world movie. Time to turn in, it'd been a long day.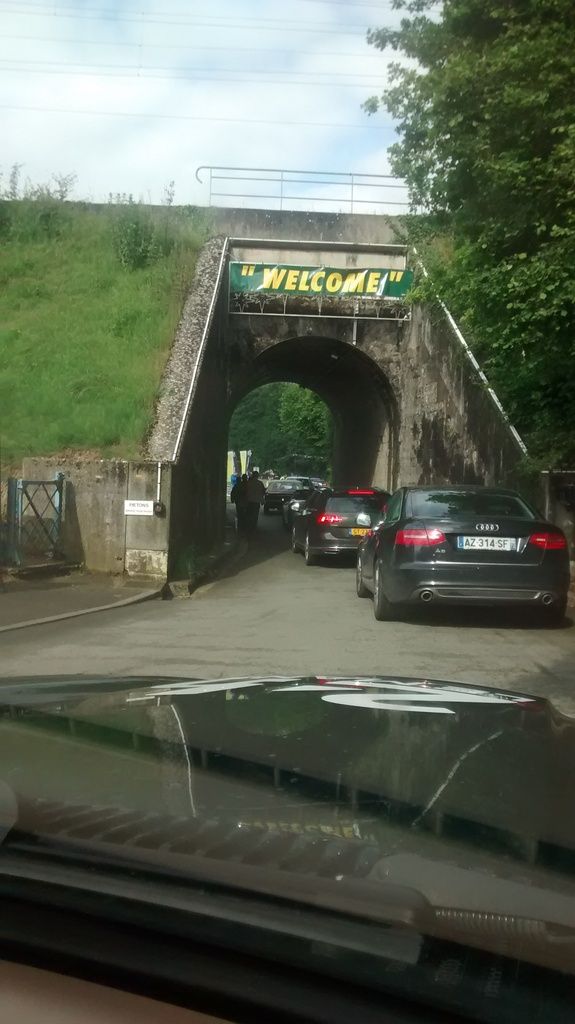 Day 2. There are loads of events going on around the circuit and region over the week but Friday morning is where it gets a bit bit more RR friendly with 1000 cars from all over Europe at the Saint-Saturnin
Classic British Welcome

Alpine were the theme marque and featured heavily along with yellow corvettes and bizarrely Mini Marcoses (or what the plural of mini Marcos is?)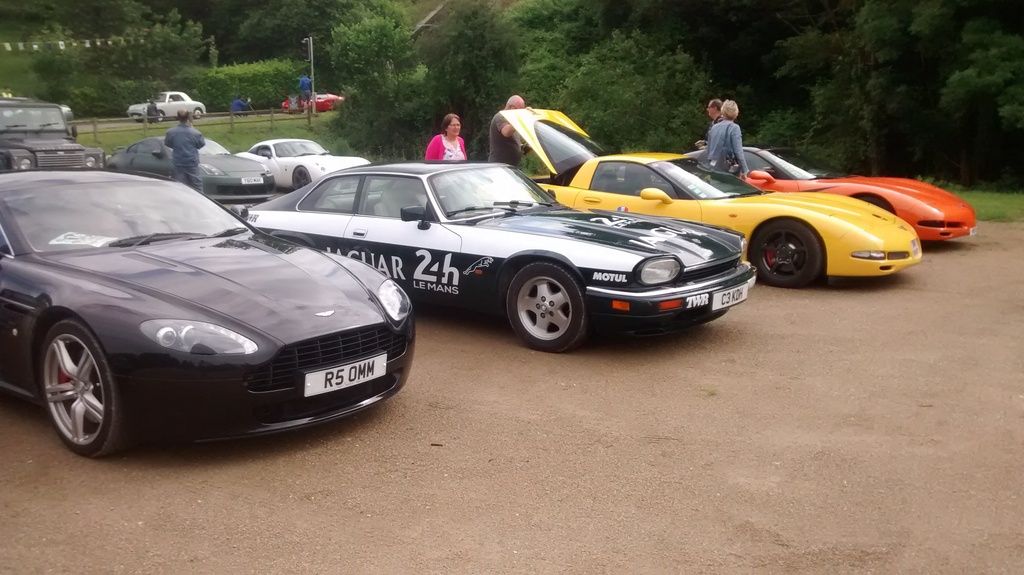 I pitched up on the Pistonheads corner of the site venue. Among the usual PH cars the Jag stuck out like a sore thumb.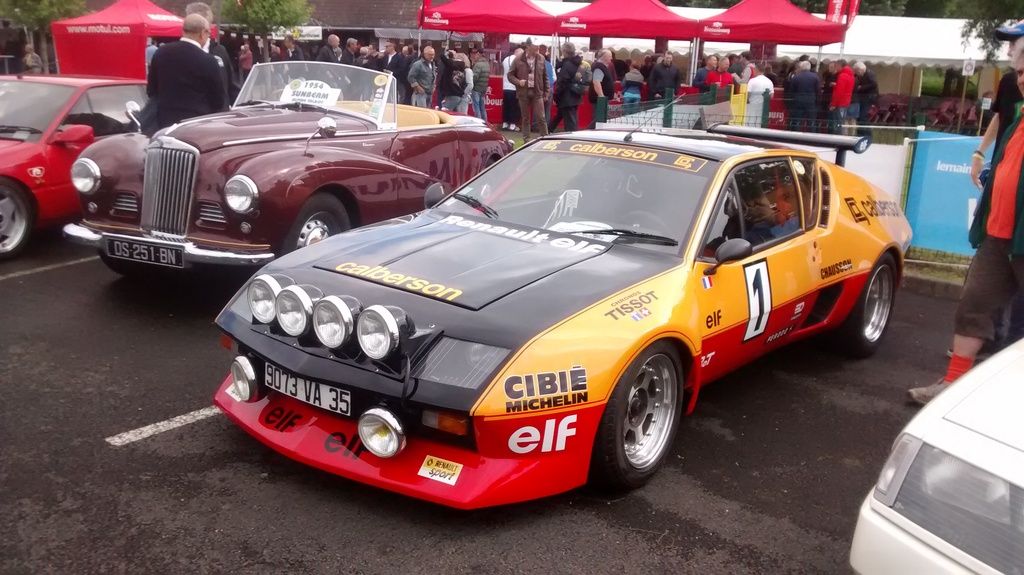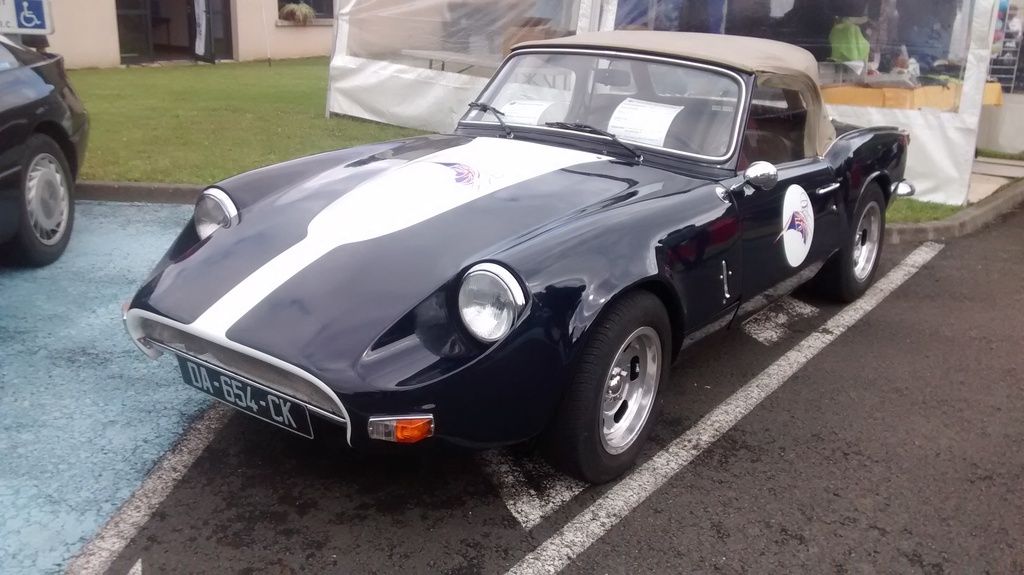 Triumph Spitfire with a Belgian fibreglass front end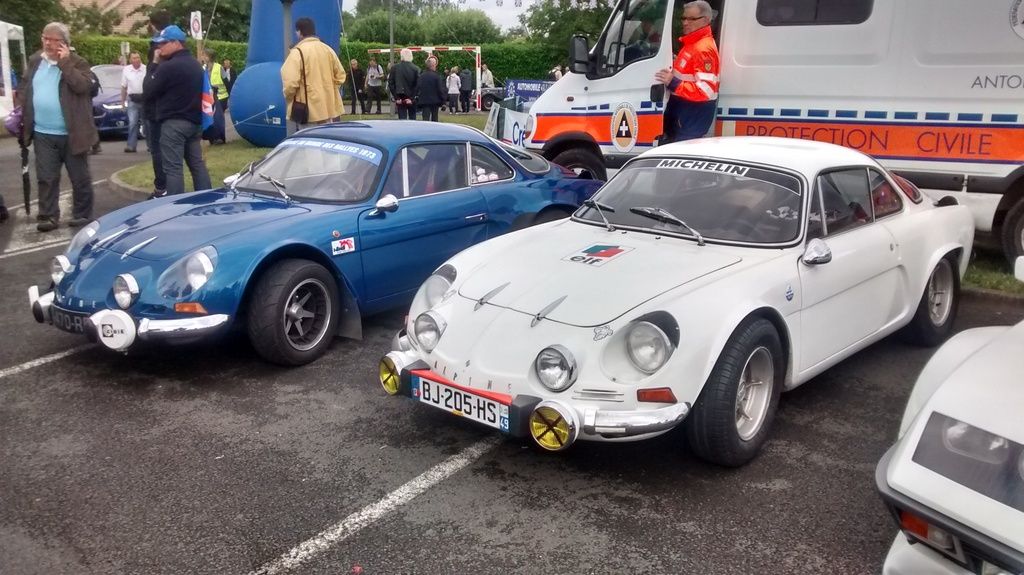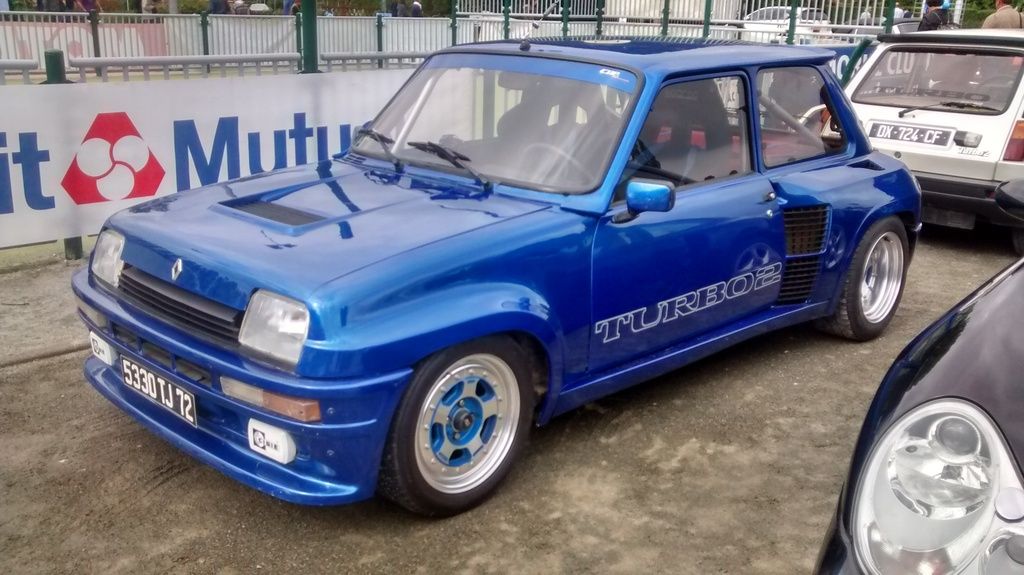 One for Ben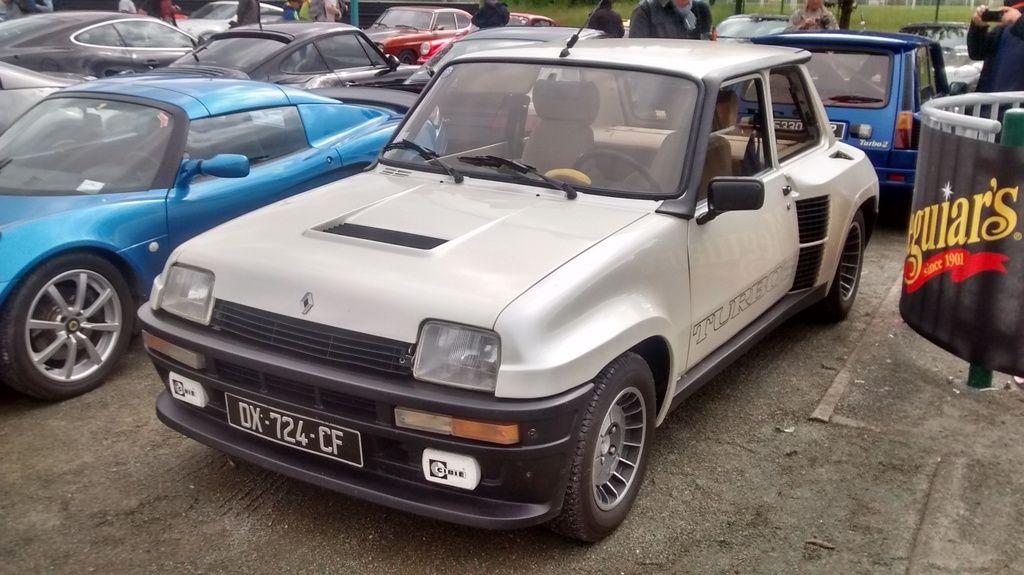 This still had the original seats in it and looked like it had just rolled of the production line.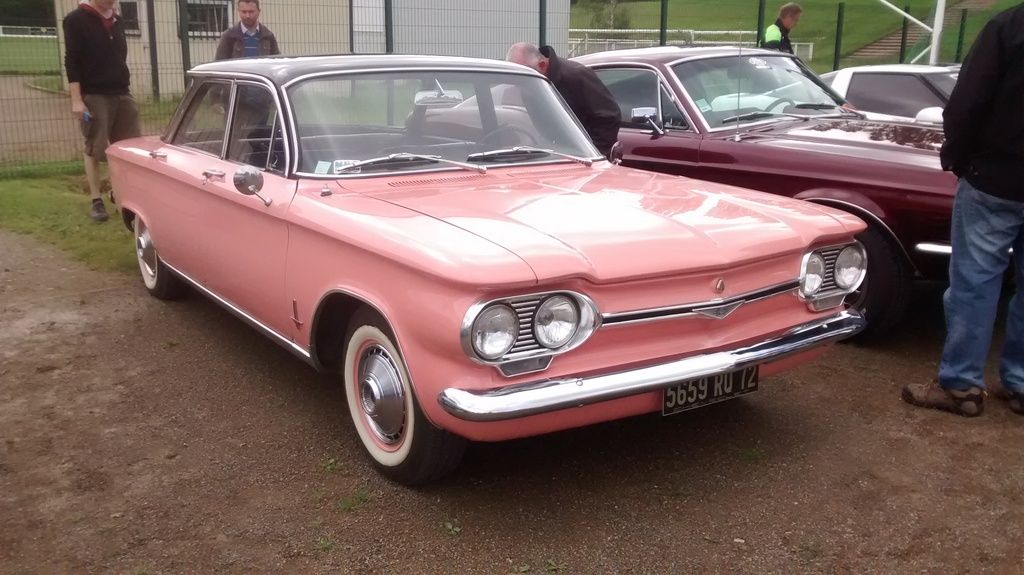 This didn't do my pipedream vision of a Protouring Corvair any good.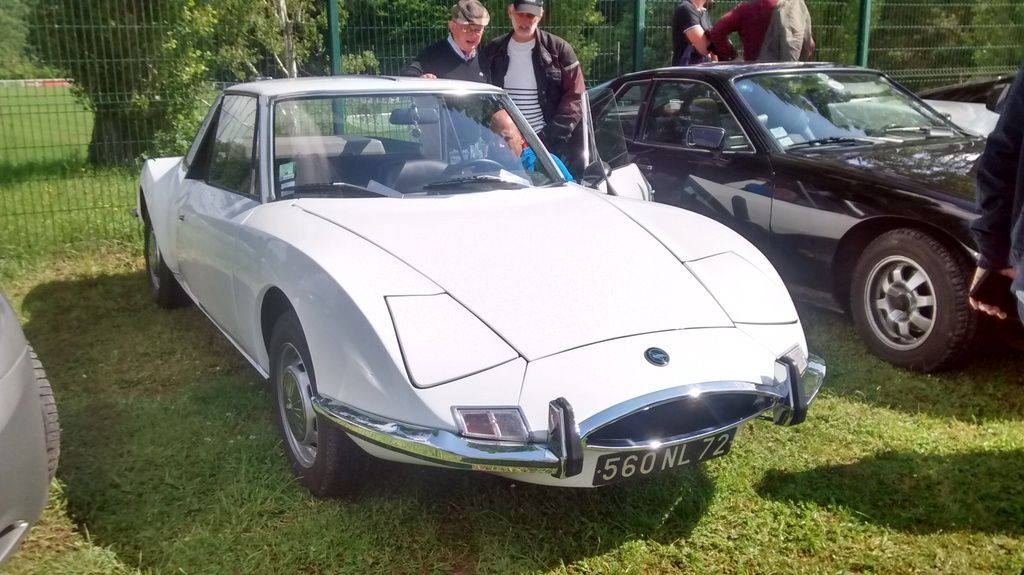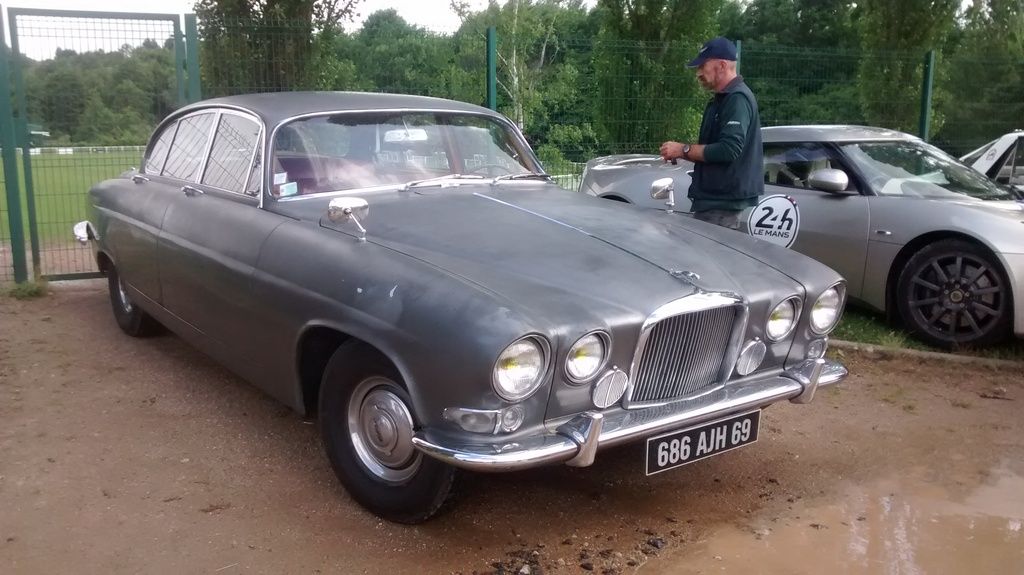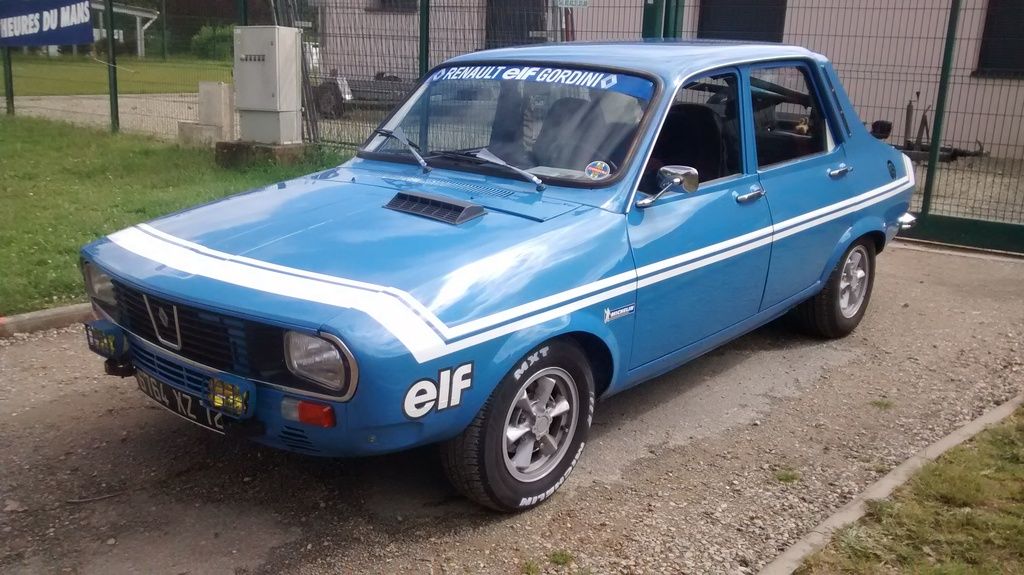 The midlife crisis in me wants one of these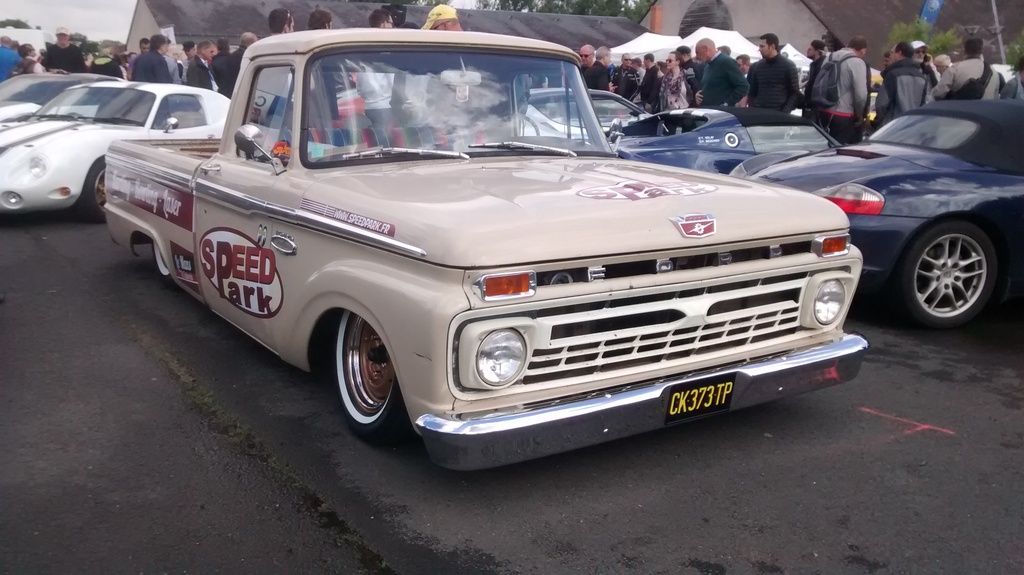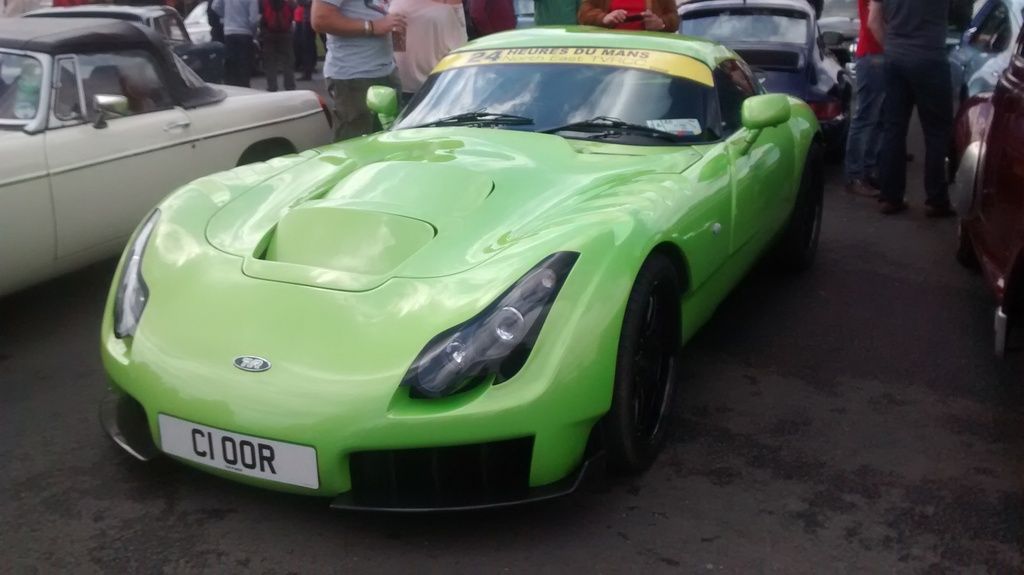 Followed this back to the track later in the day. Sounded like thunder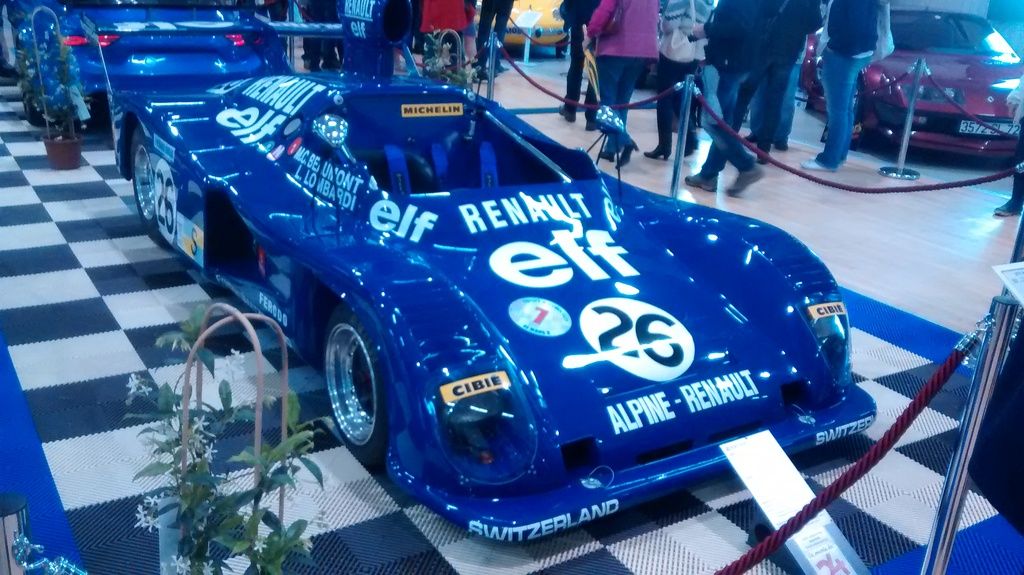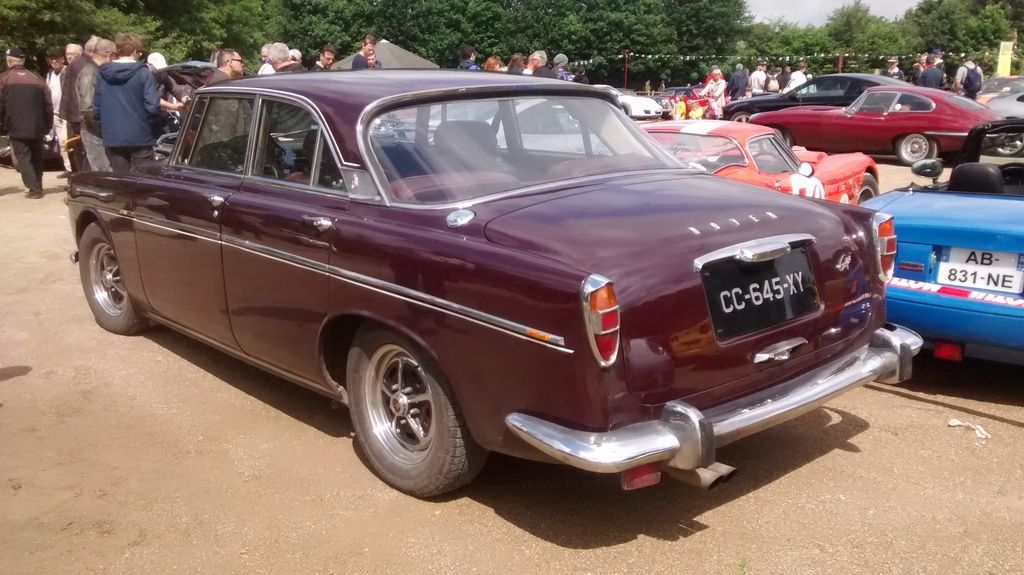 Well worn ex pat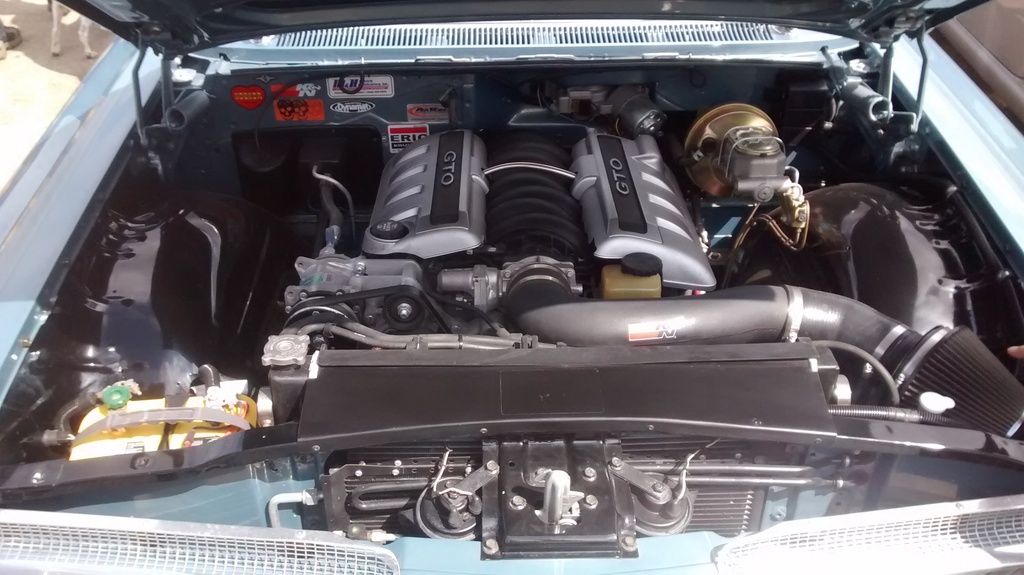 YB powered Mk1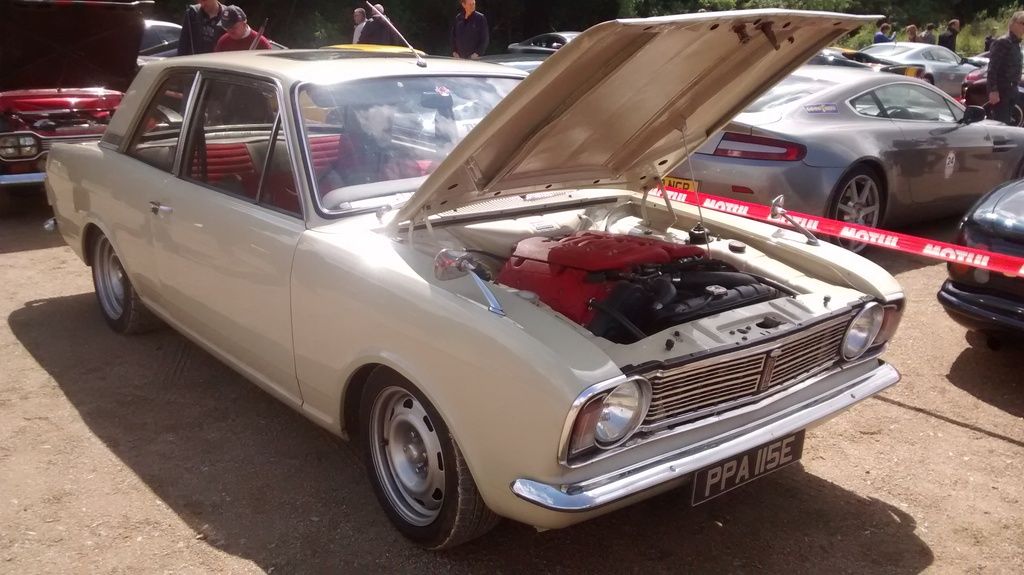 Lotus Cortina with a twist was car of show for me. Had a V8 from an Esprit. Lordy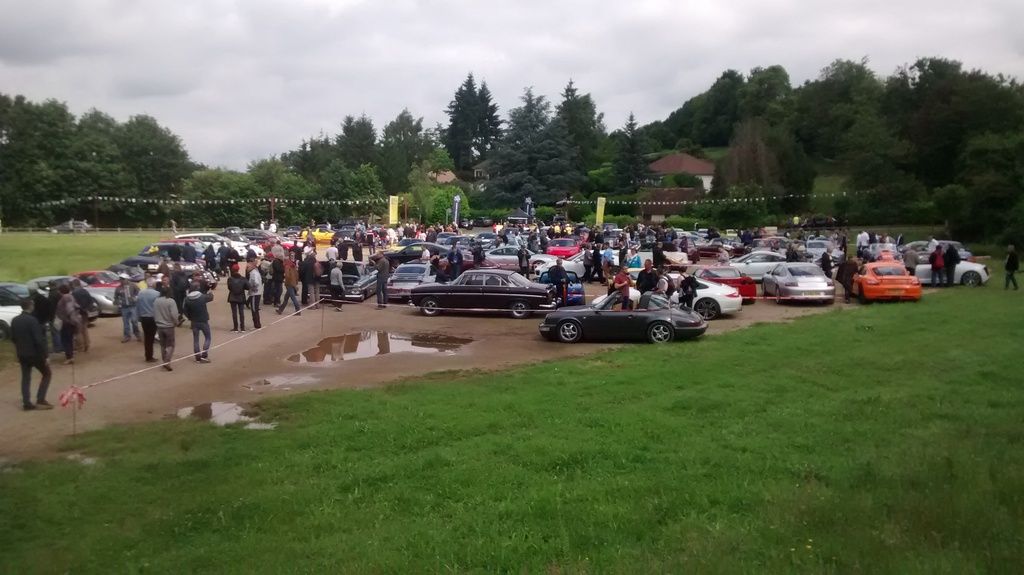 After reading about the travel chaos last year I decided to bail out early and head back to the circuit.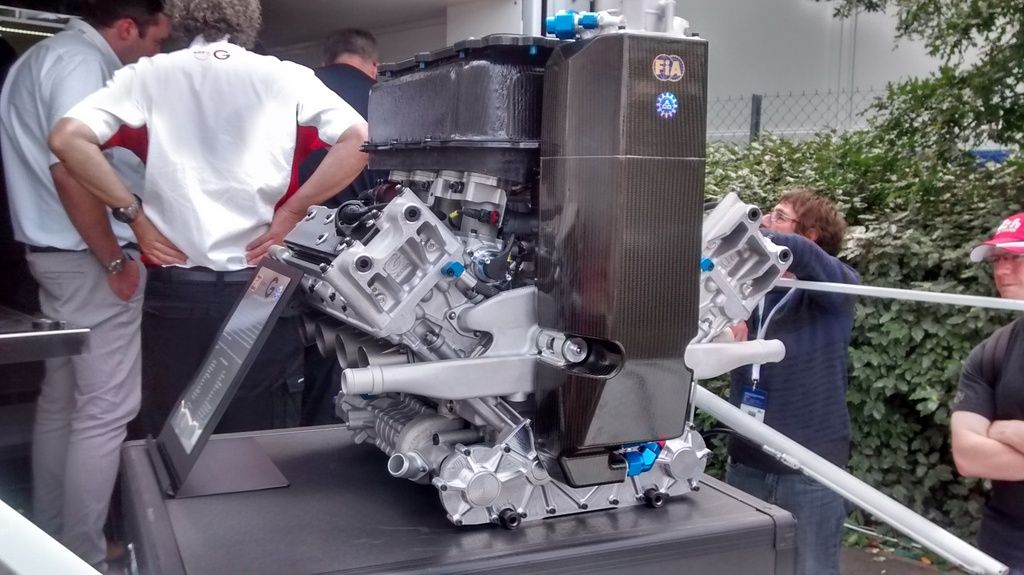 On Friday afternoon there's a huge driver parade through the city centre but as time was against me and frankly I couldn't be arsed the pit walk won me over.
First thing I stumbled across was the new Gibson LMP2 spec engine.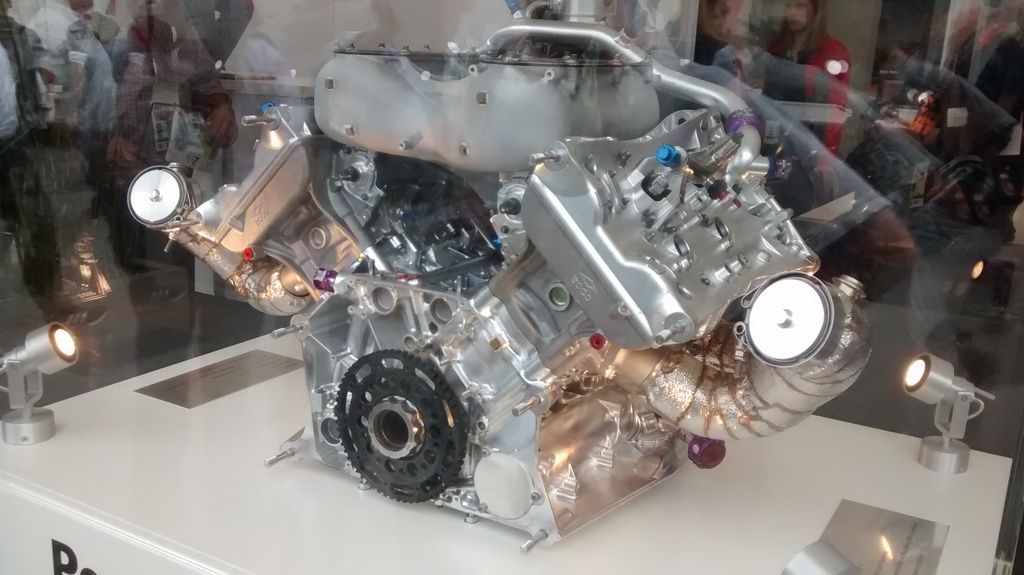 Another piece of jewellery this time from the Porsche 919. 2litre V4 and 500bhp
Hey look there's me by the podium. 19 hours and 13 minutes to go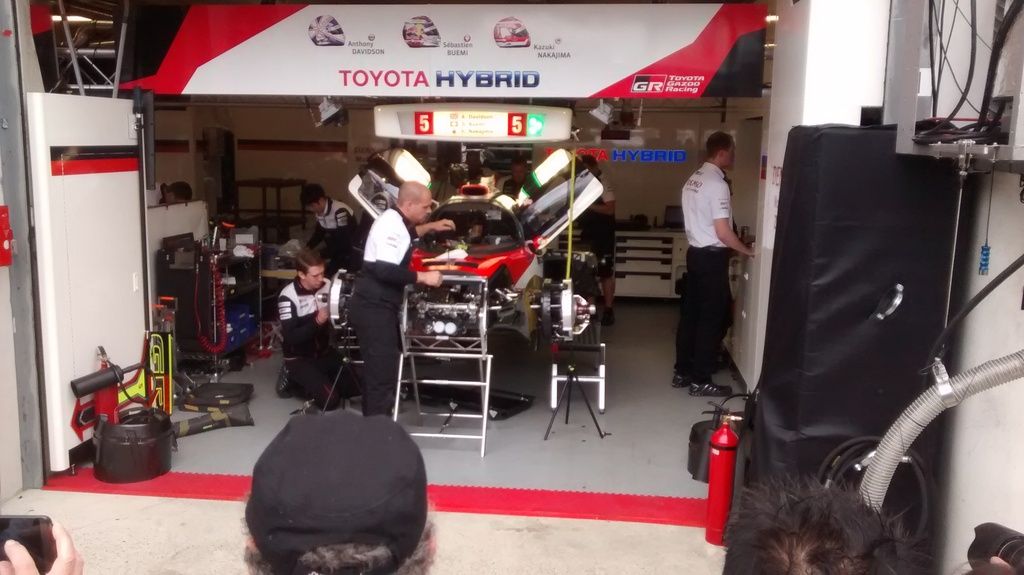 #5 Toyota would have an eventful race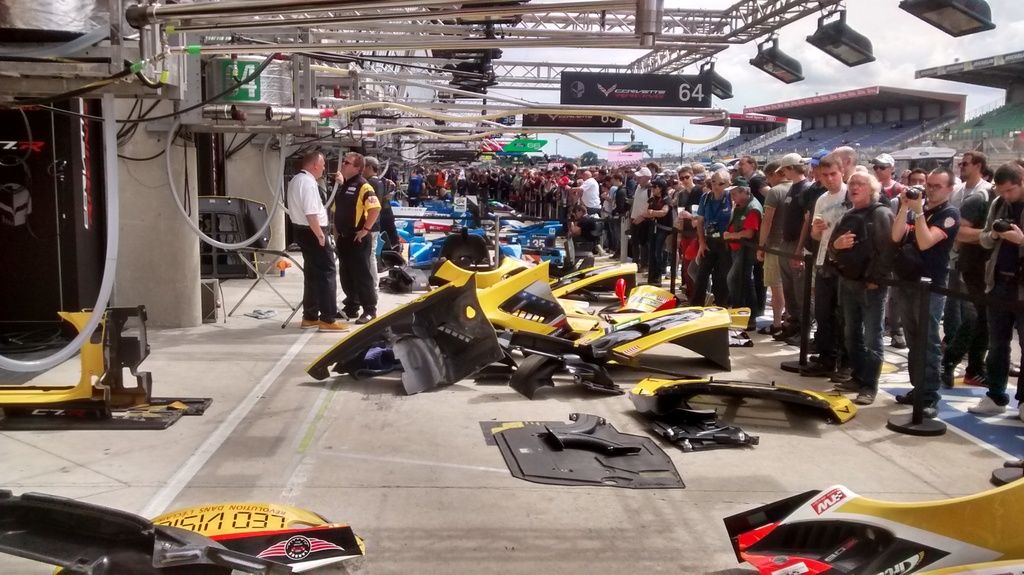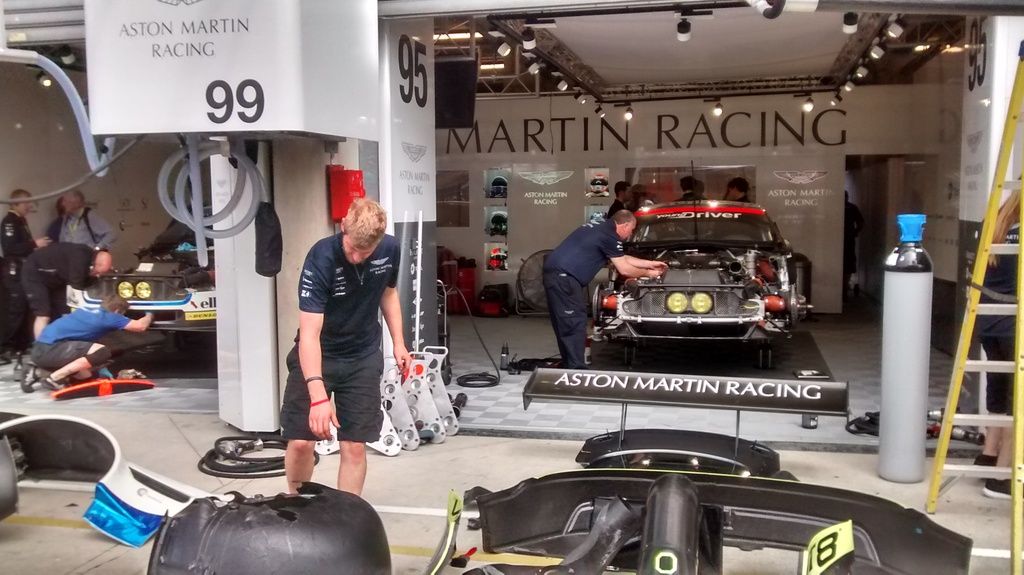 Nick Tandy (one of last years unexpected winners) was in the 91 Porsche 911 RSR. He's got a really interesting back story and has worked his way up from short oval ministox to winning the world's greatest motor race.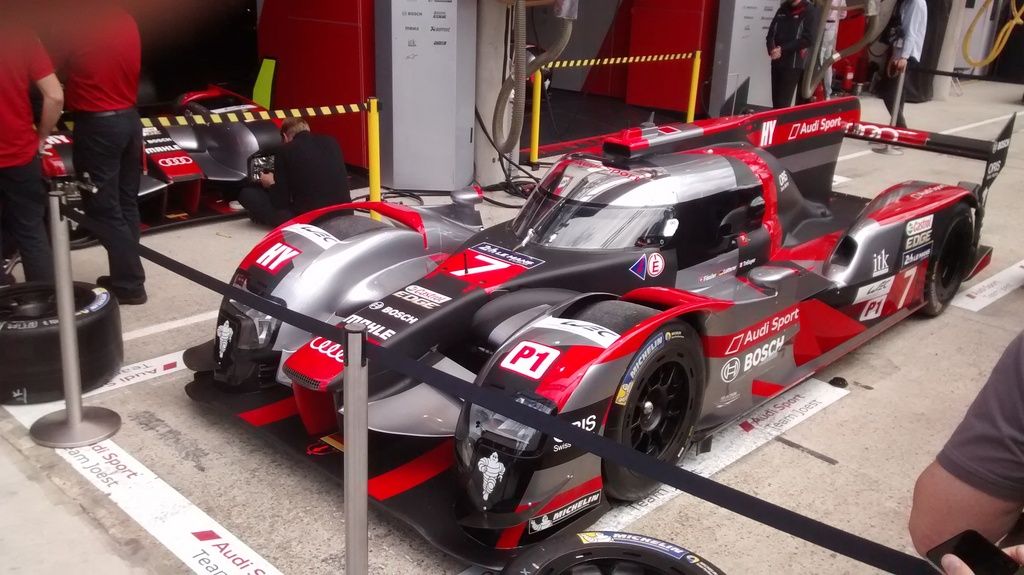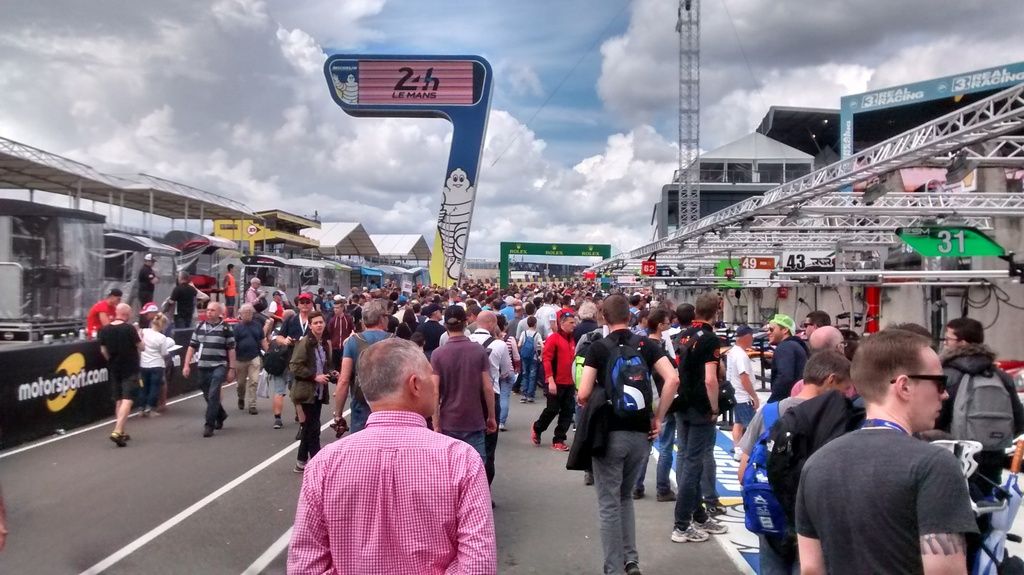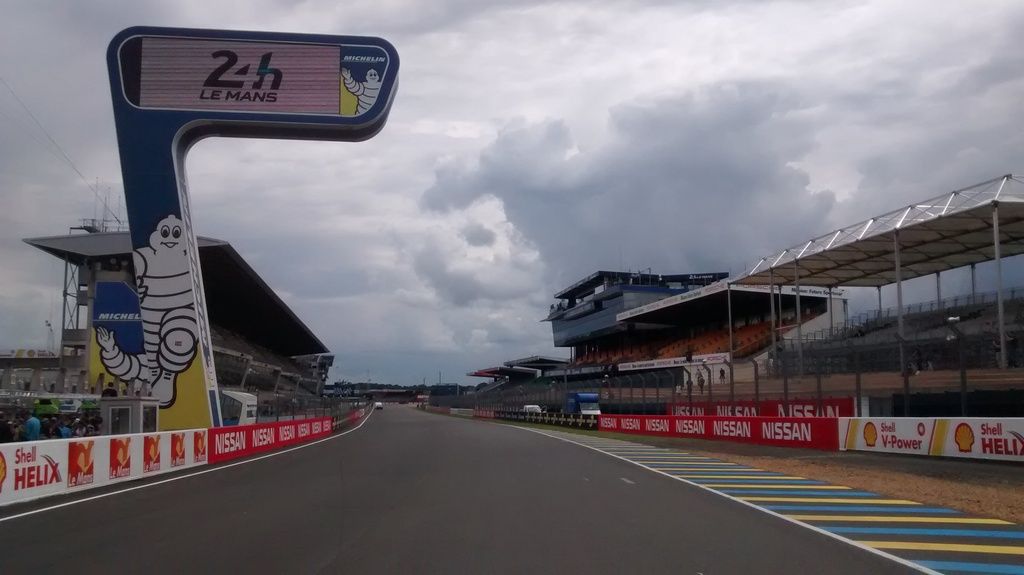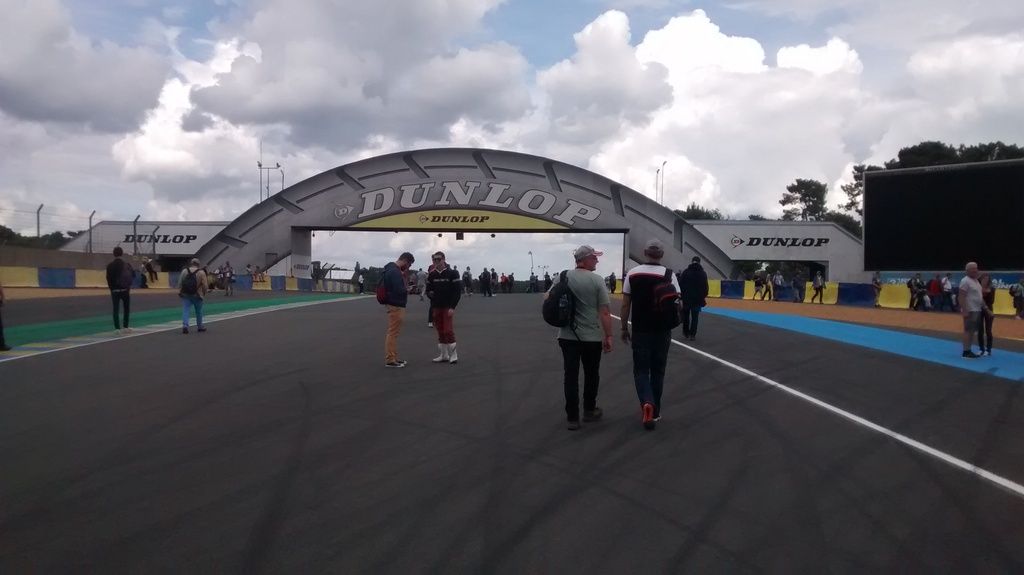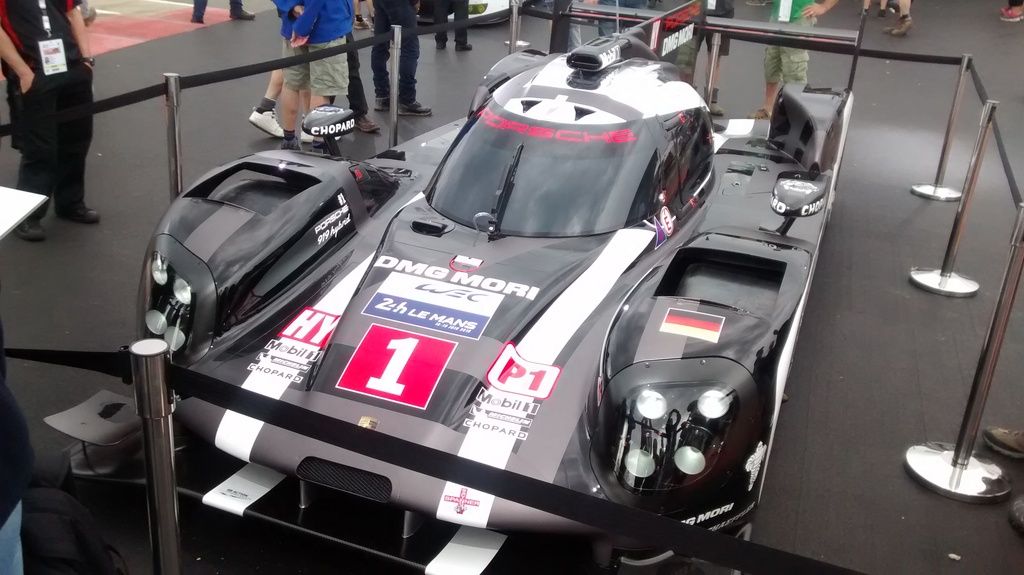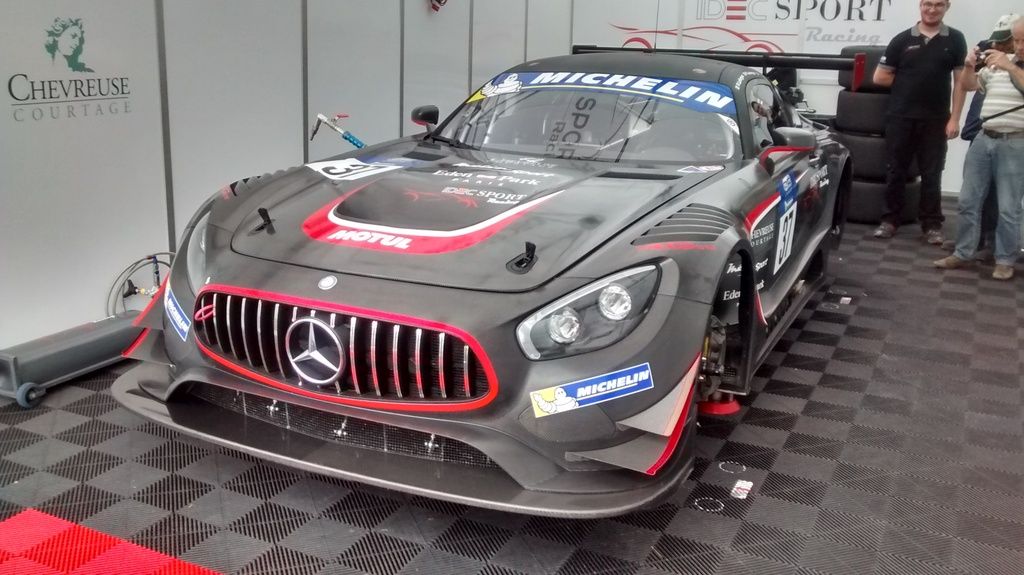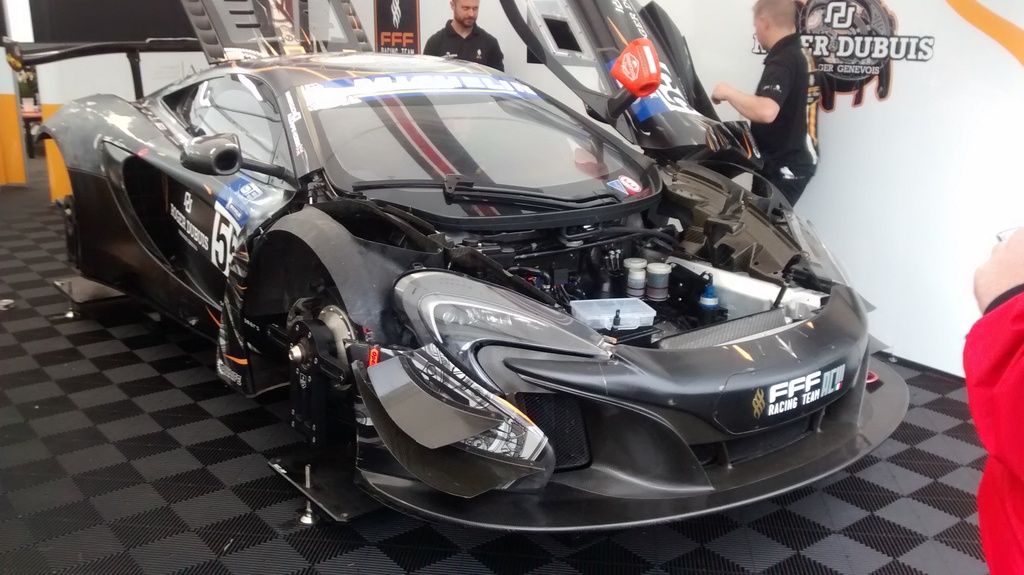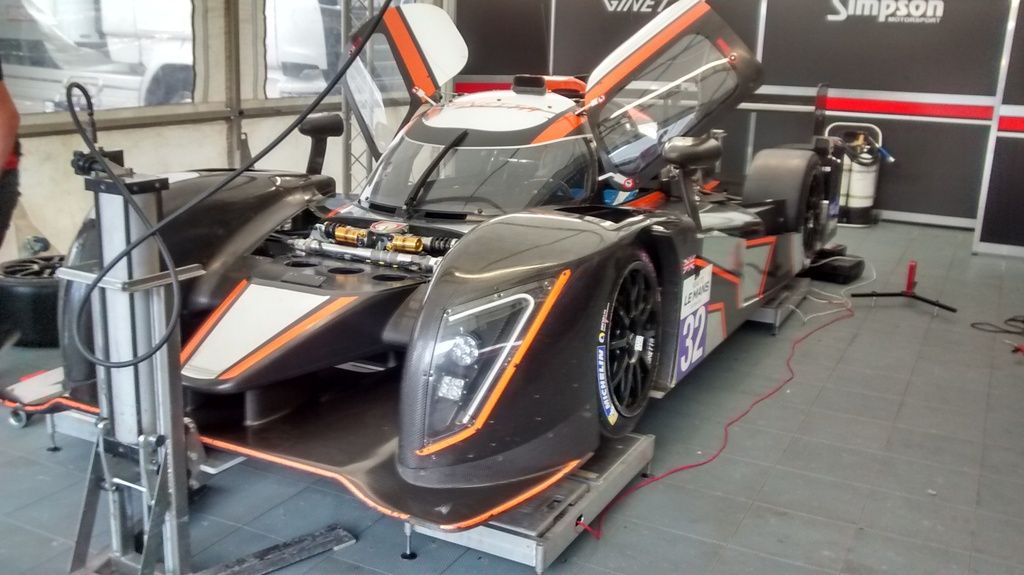 Followed this up with a mooch around the LMP3 / GT3 support race paddock. Ginetta went on to win the race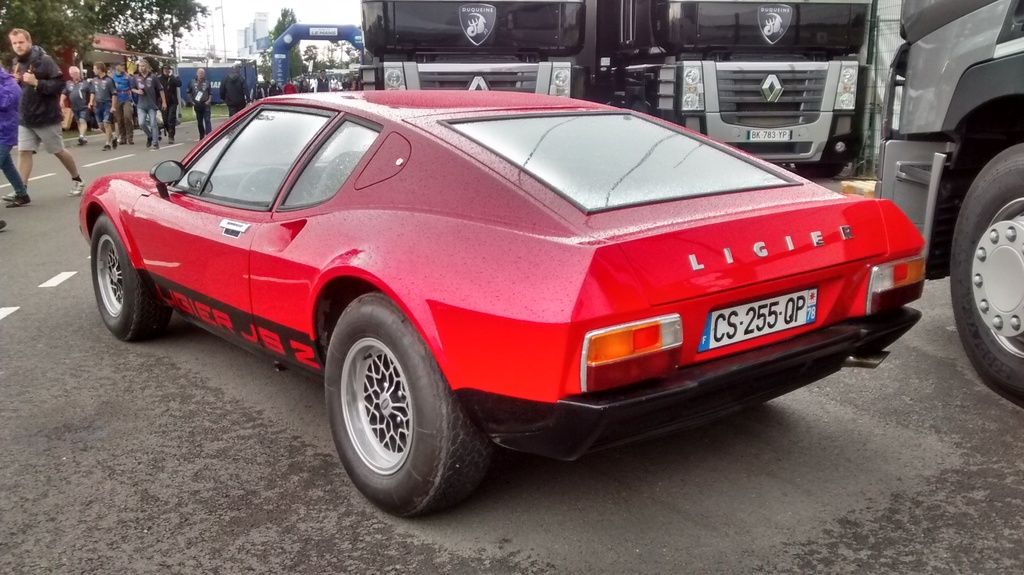 To make up for all the modern content also in the paddock was this achingly seventies Ligier JS2. Never seen one of these before.
You can have some more from race day tomorrow