&nbsp
The first part is copy and paste.
Just scroll down further.......
Thanks to MercDan keeping his eyes peeled, I was off on a small cross country trip in Prozac yesterday.
He has spotted a pre-60 Chevy 3100 and a Powerstroke F350 Diesel Dually on one of his backroad shortcuts and let me know about it, well, anyone who was interested.
I thought that if I sell Prozac and add some savings and the Tax mans cheque this could go into storage for another day.
So dressed in one of my Lucky T-Shirts, I set off in Prozac to do the quick 28 miles to where it was.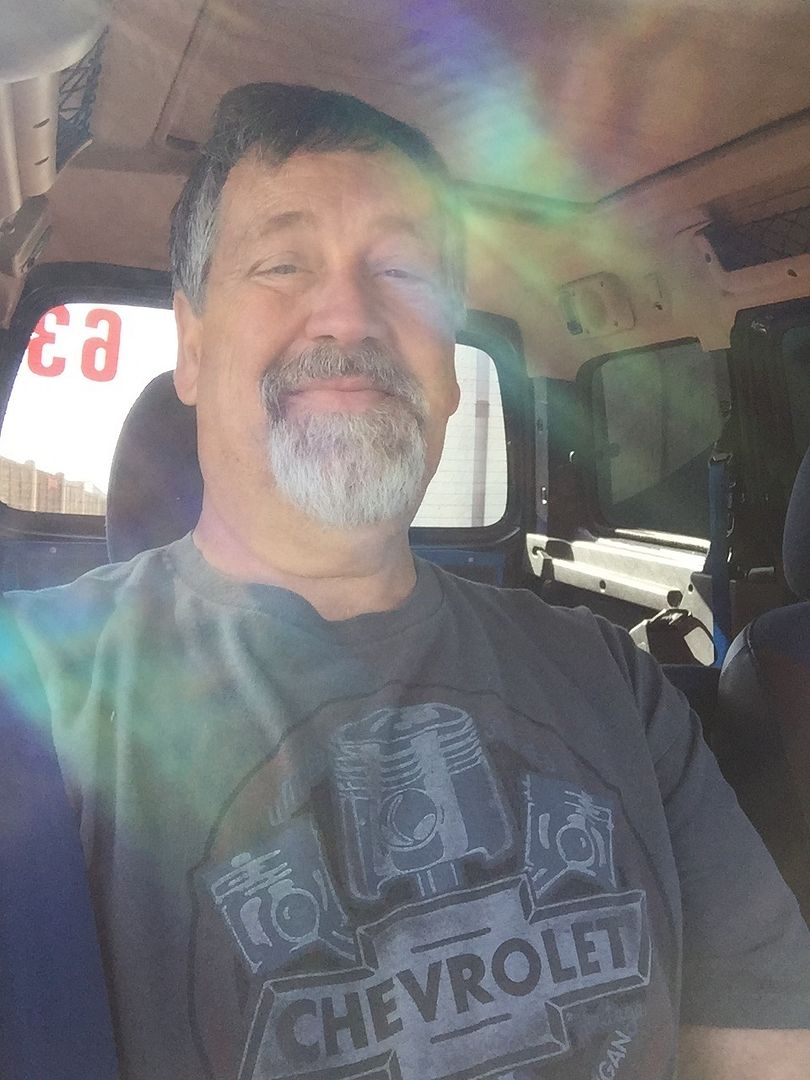 One of the lanes........ we know a Martin, don't we.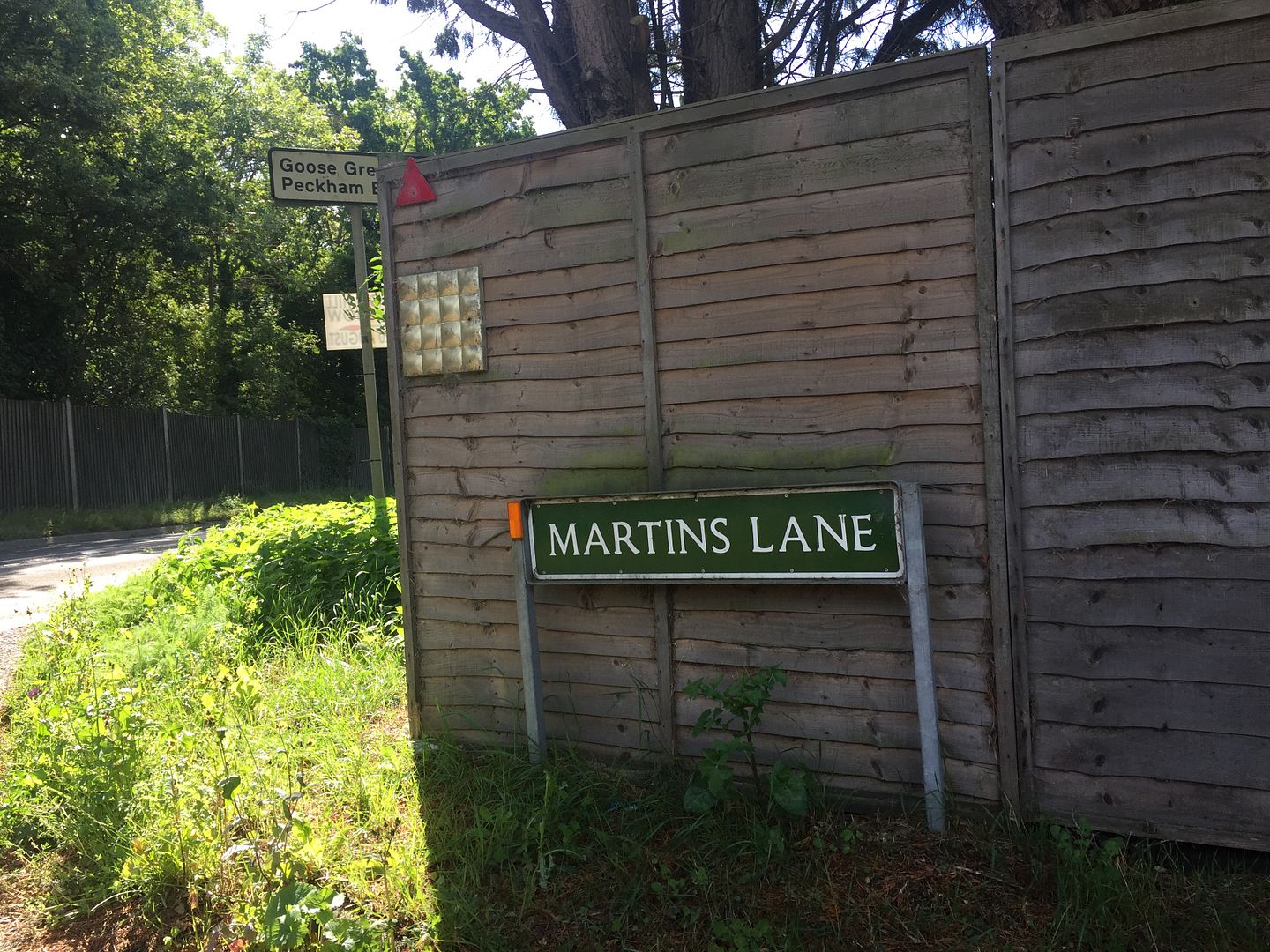 Yes.......
This is England for sure.
Some of the lanes were the width of the car, with passing places randomly along the way.
Got to the place, found the house and went in to knock at the front door, twice, no reply.
So I walked around both trucks once, and realised they were not for me.
The red truck has not been taxed since 2008, and the tax disc in the front window showed 2006.
So something catastrophic may have happened.
The Powerstroke had flat wheels and has clearly not moved for a long time either.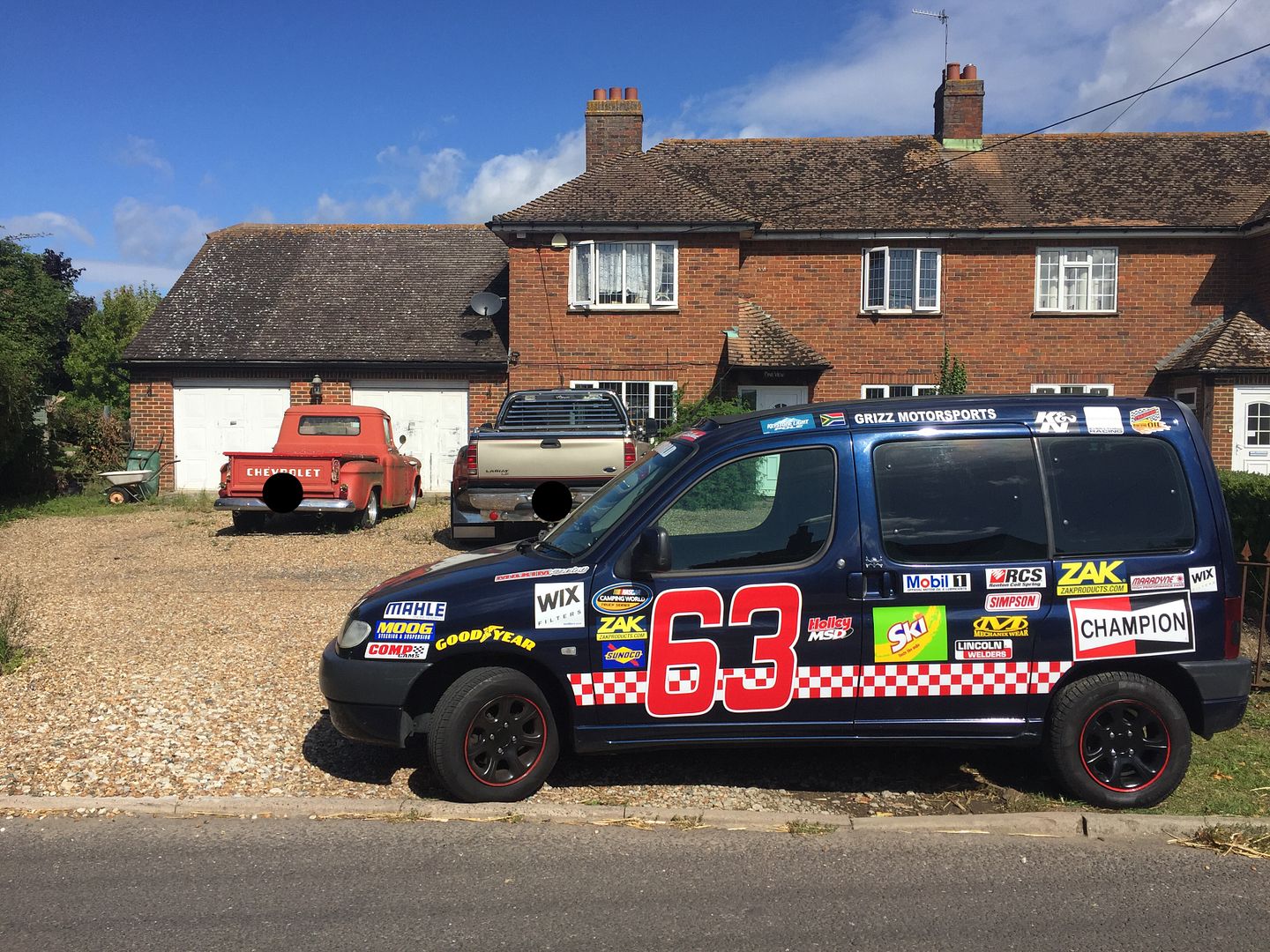 So I got back in the Berlingo and drove home via my local village and got a haircut, then home to pick Katy up who had arrived in the mean time.
We went to Bunny Bend, one of the roundabouts a mile from where I live known for its massive populations of bunnies, and picked about 8kg of yellow hedgerow plums, really good to eat fresh, but I wanted to cook some jam/jelly
And No....... I have never made jam before that I can recall, we just made it up as we went along.
After that I drove to another spot where I knew of two different red plum trees, where I had eaten fruit in previous years (yes, I do love fruit, especially stolen or wild growing)
There I picked about 2kg as well.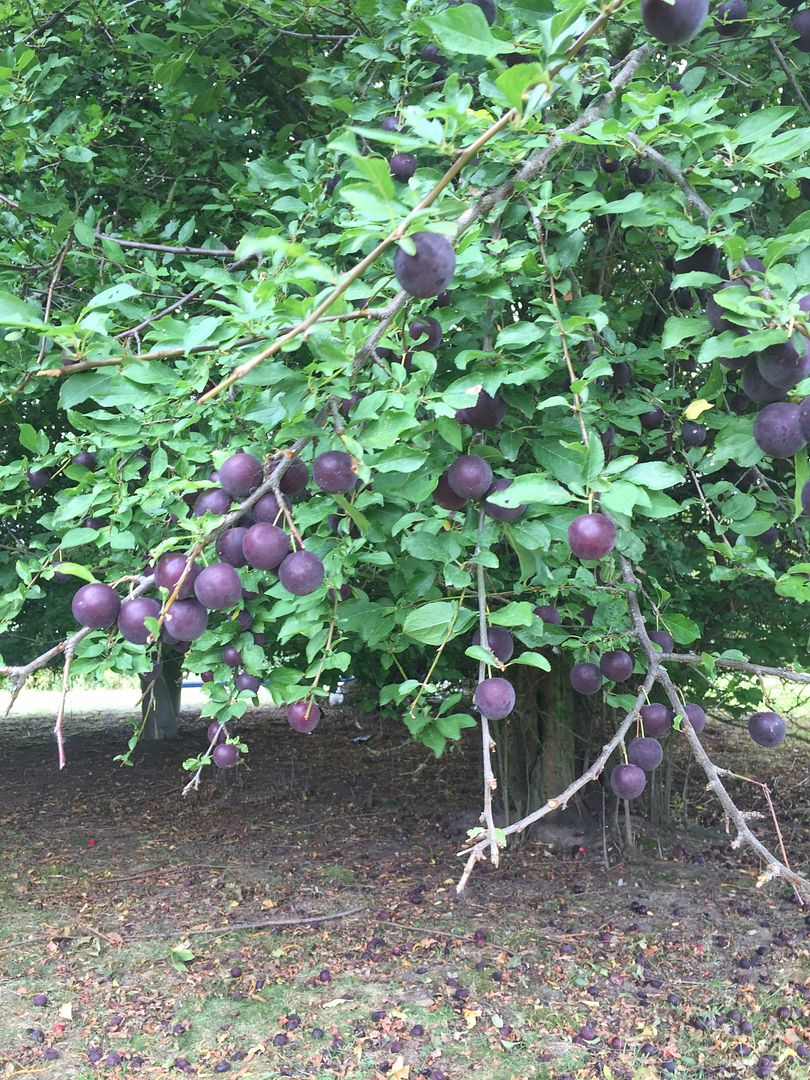 This meant we would have around 8kg in fruit once all the seeds/stones were removed.
From there back to the village to buy 8kg of sugar and a small bottle of lime juice.
Back home and into the garage to fetch a bunch of bottles, usually save for nuts and bolts etc.
Into the dishwasher for sterilising, this thing gets hot.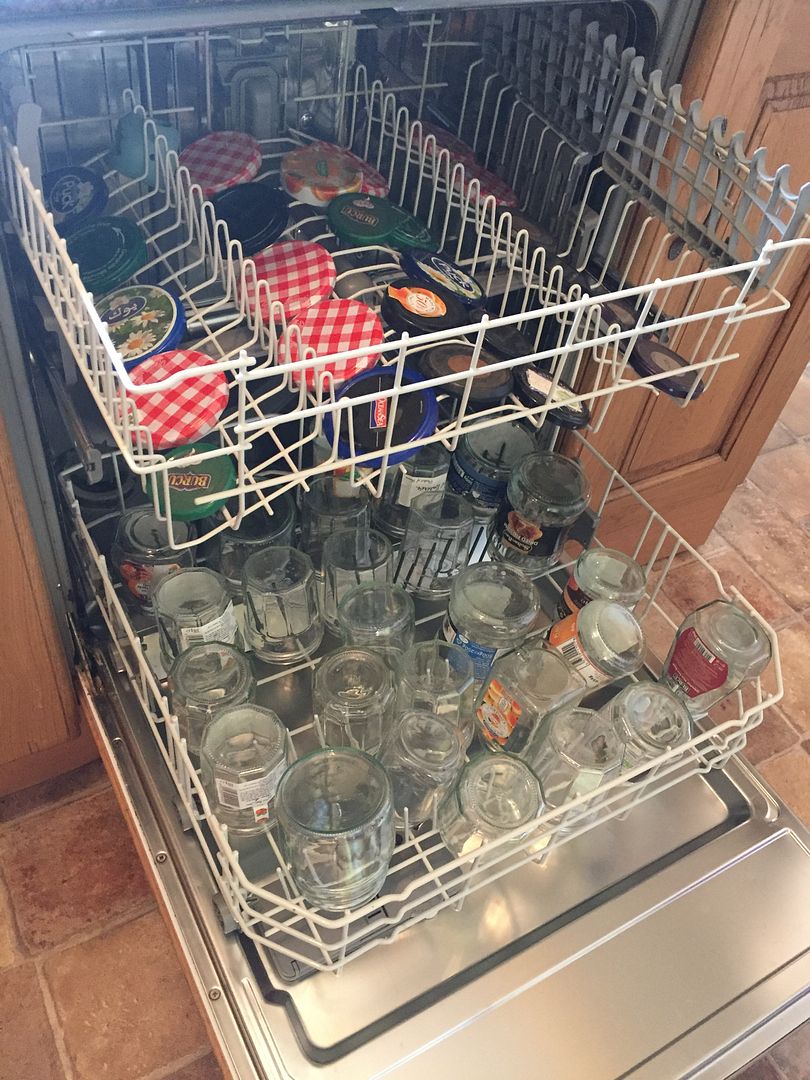 I will just show the results on here and do a separate thread for those interested in giving it a go.
Katy and I removed all the stones from the yellow plums and into the pot.
The second pot would get a combination of red and yellow plums.
There were getting cooked with stones in, and then drained and puréed through a colander before adding the sugar and a knob of butter.
Cooked, just ready to bottle.
Yellow plum jam.
Bottled with a soup ladle. However the red plum was done with a Pyrex glass jug, much more sensible.
Made 14 bottles.
Today was a mix of red and yellow plums.
You keep testing the setting of the jam once the sugar is in, to establish when to remove from the heat and bottle.
A lovely rich red jam.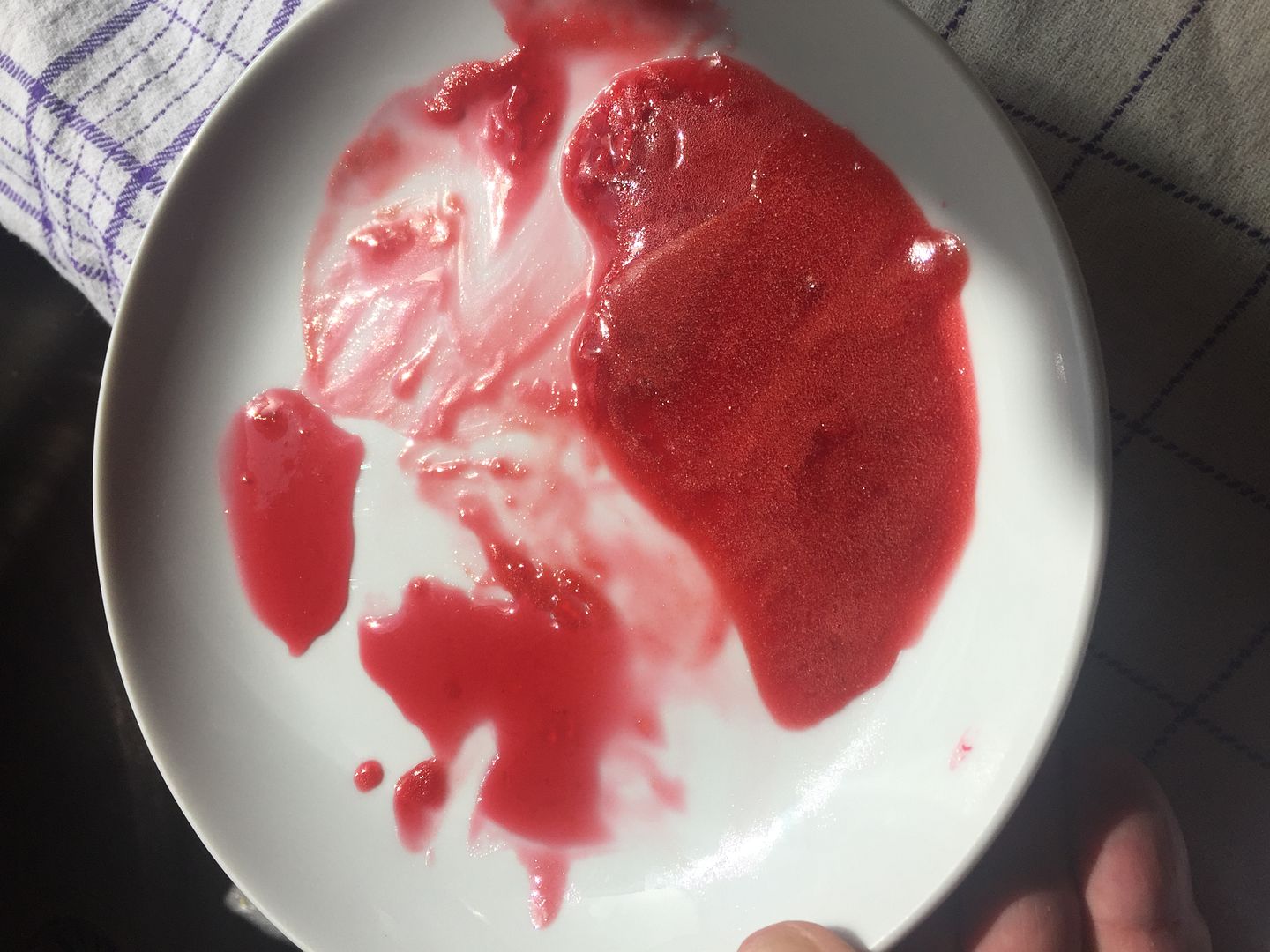 Great taste and colour.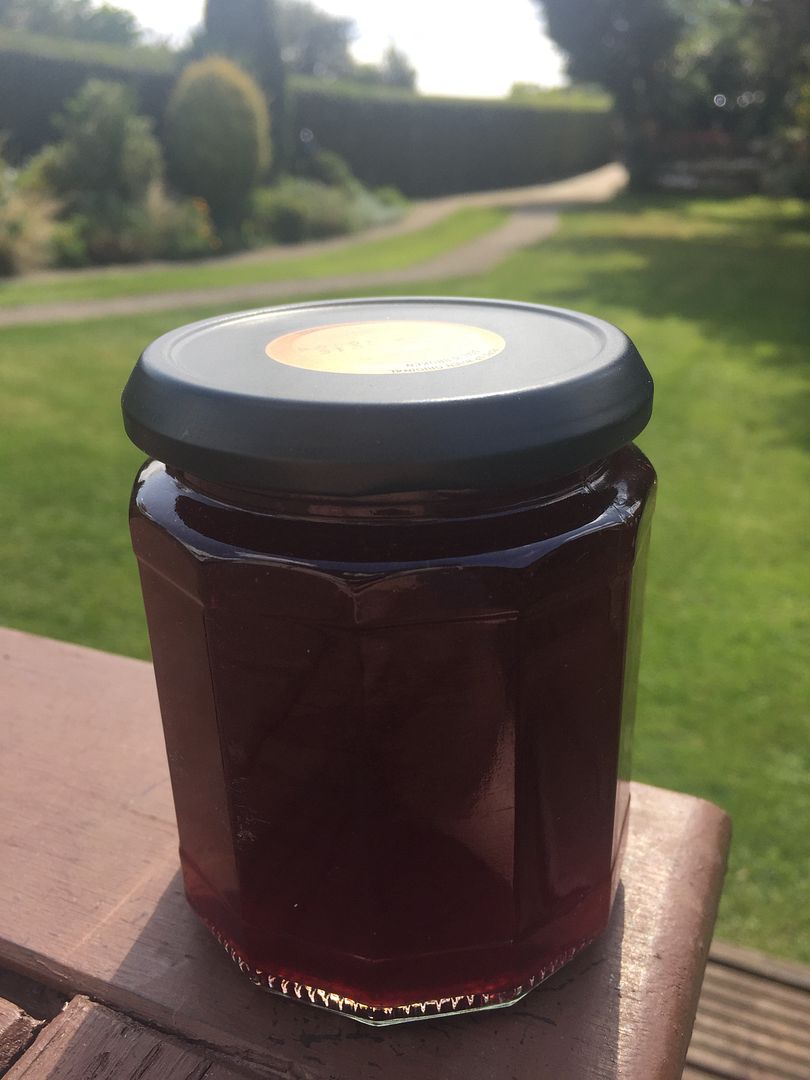 Total 26 bottles.
I have given Mickey next door some of both, and Katy is taking some for herself and also her dad and sister.
Weekend drawing to a,close.
Look forward to your home made traditional foods and drinks.
Maybe some Sloe Gin someone made...??