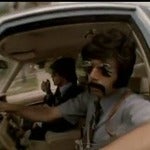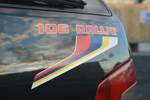 I'm enjoying the patrol, it's much more suited to doing a longer journey too, which I would like to take advantage off and go offroading further-afield. I have an update for the Patrol thread regarding that, but yeah, they certainly know how to rust
I've got some work to do that was hoping wouldn't require attention until the summer.... Oh well haha!
I assume a new axle would be on the cards before more power then?
The start of the fuel tank looks great! What sort of range will that give you?
I wouldn't mind an old Patrol or Land Cruiser as a daily commuter, but the fuel costs would be too prohibitive!
Front axle just needs some uprated internals, 24 spline 4 pin diff and CV joints should be more than man enough for what I could throw at it, with some form of anti-tramp to keep it in check.
The new tank I think calculates to approx 65ltr capacity, similar to the rear tank, maybe more if I add some wings to the top to extend above the chassis rails? Should give at least 700 miles range if I was to run both down to almost empty. With the single underseat fuel tank I get only 4 days of commuting before I need to refuel, around 230 miles. Would be nice to not have to make specific detours just for fuel, and just fill up when convenient.
I can back up that comment right there! I'm getting between 16-18mpg
Ahh excellent, not too much work then!
That'll be a nice increase! Especially if it means you can go a week without refilling!