&nbsp
Well. Where do I start with this one?!
In the aftermath/comedown period of the epicness that was RRG17 thoughts turned, once again, to campsite transportation. Feeling that 2 outings for the Atco mower was enough something else was needed.
Initially I thought about doing a "Good Life" and building a trailer for my rotavator, but then my daughter (who is almost as leftfield as myself) sent me a picture through facebook, with the accompanying message "can we build this?"
Said picture was this;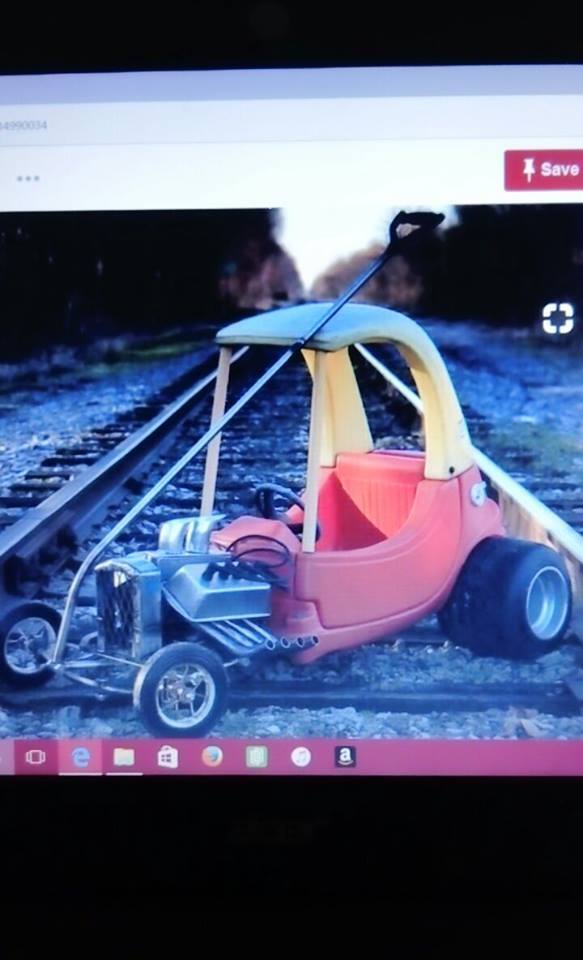 Now I'd seen this before and thought it was cool, but having been reminded of it I couldn't help thinking "what if.......?"
So, over the next couple of days I built the car in my head.
That was the easy part!
A cheeky bid on ebay saw me with a shell to play with;
I already had the rear wheels as demo pieces for wheel banding.
I also just happen to have kicking about a 9hp Honda GX270 engine;
What could possibly go wrong?!