&nbsp
Not one to follow convention ,this project is going to be done a little differently. Starting with a pre crashed vehicle does have its merits,but that part is awhile away. So,first project,let's get the wiring sorted. Bearing in mind,this was parked up after it died in its Motherland and had to be returned to British soil in a box,it will either need a resurrection party or a funeral service...
First up,remove the airbox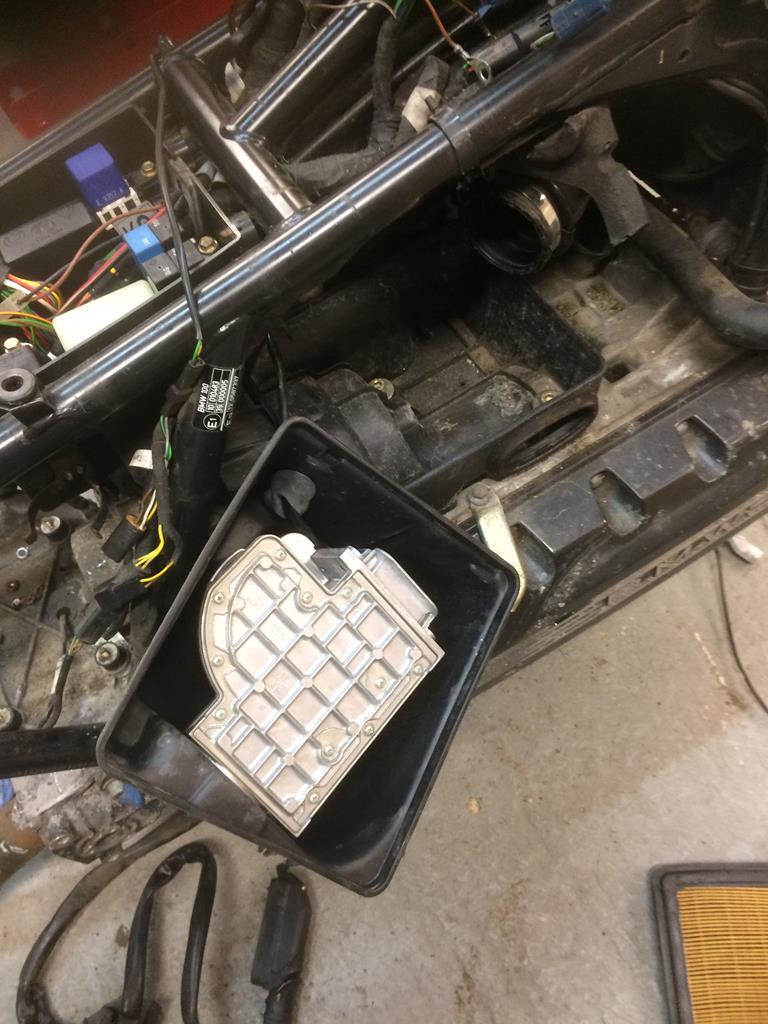 Three hours later it should look like this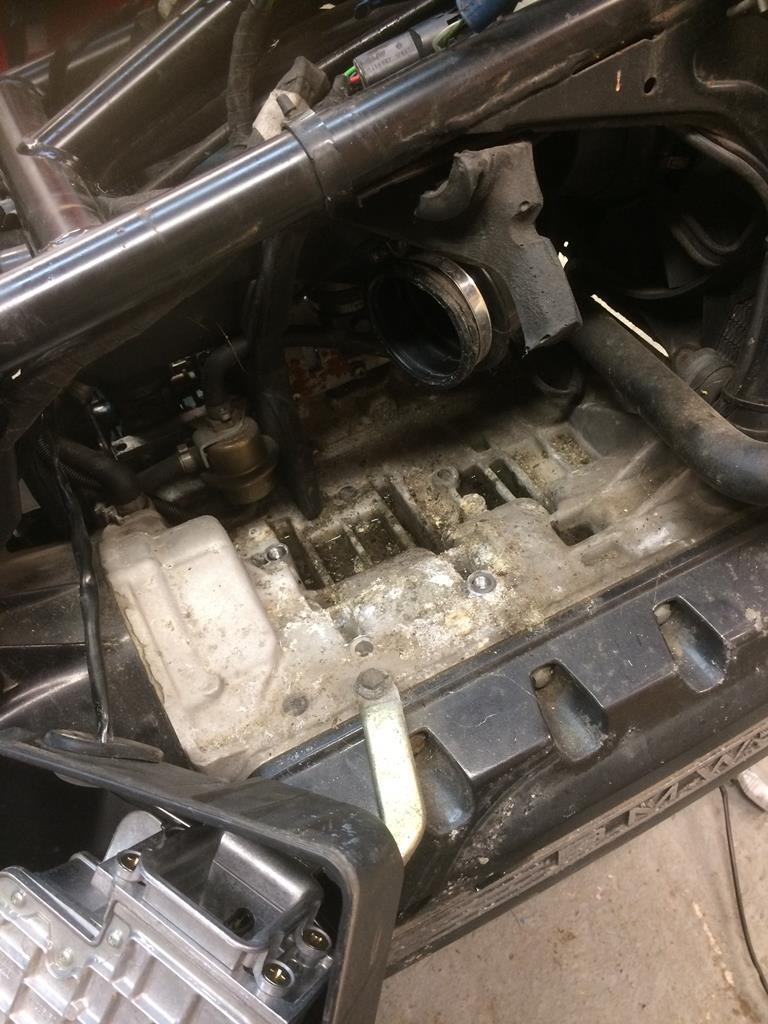 Then it was a question of untangling the wiring harness as to remove the frame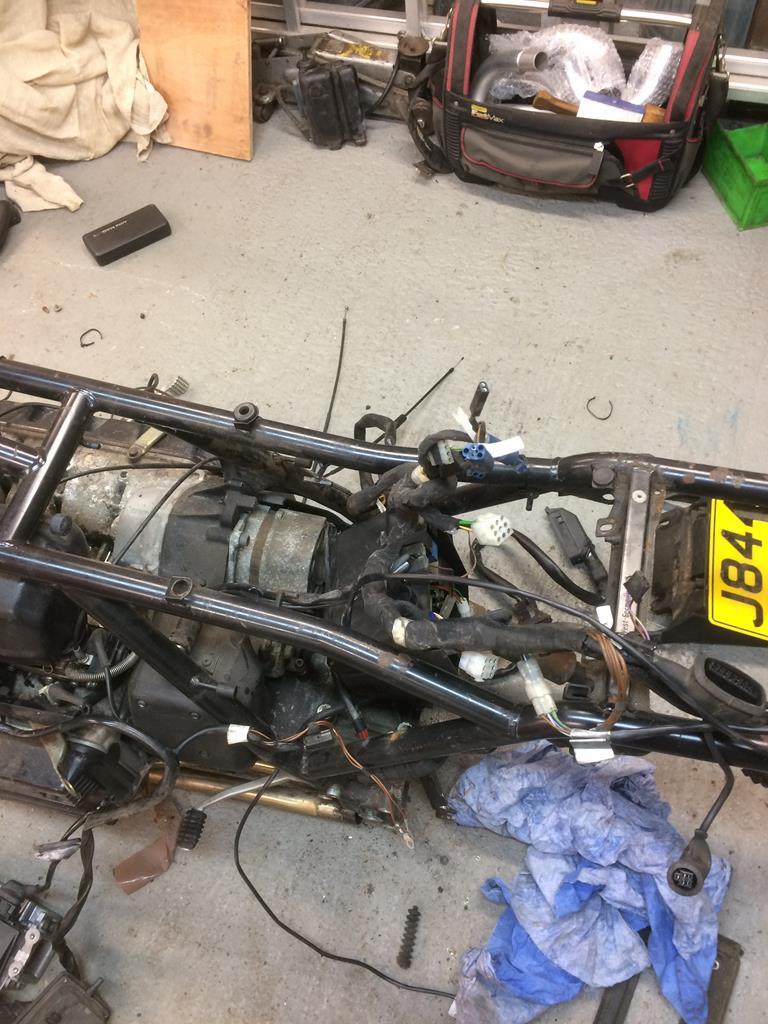 I see someone has had the cover off the Hall effect sensors. These tell Hans in the engine room when to light the fire. No Sprechen ze Blitz = motoren kaput.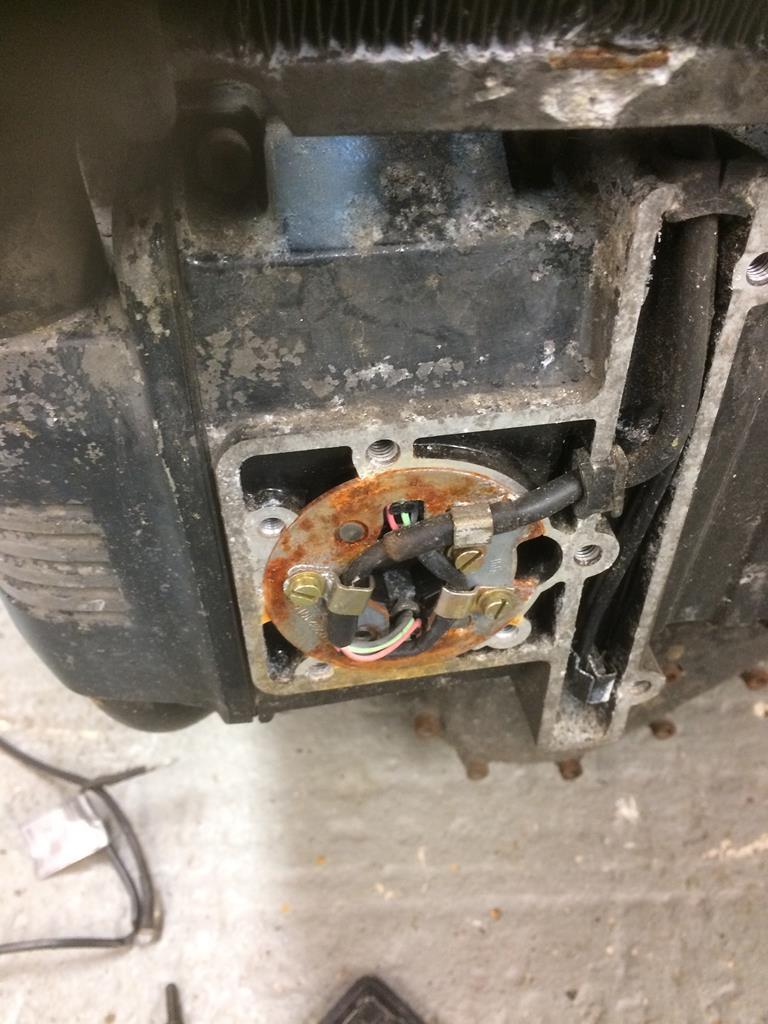 Then it was off with the frame. German engineering at its best where you don't need it on a bike. Please explain the logic behind this...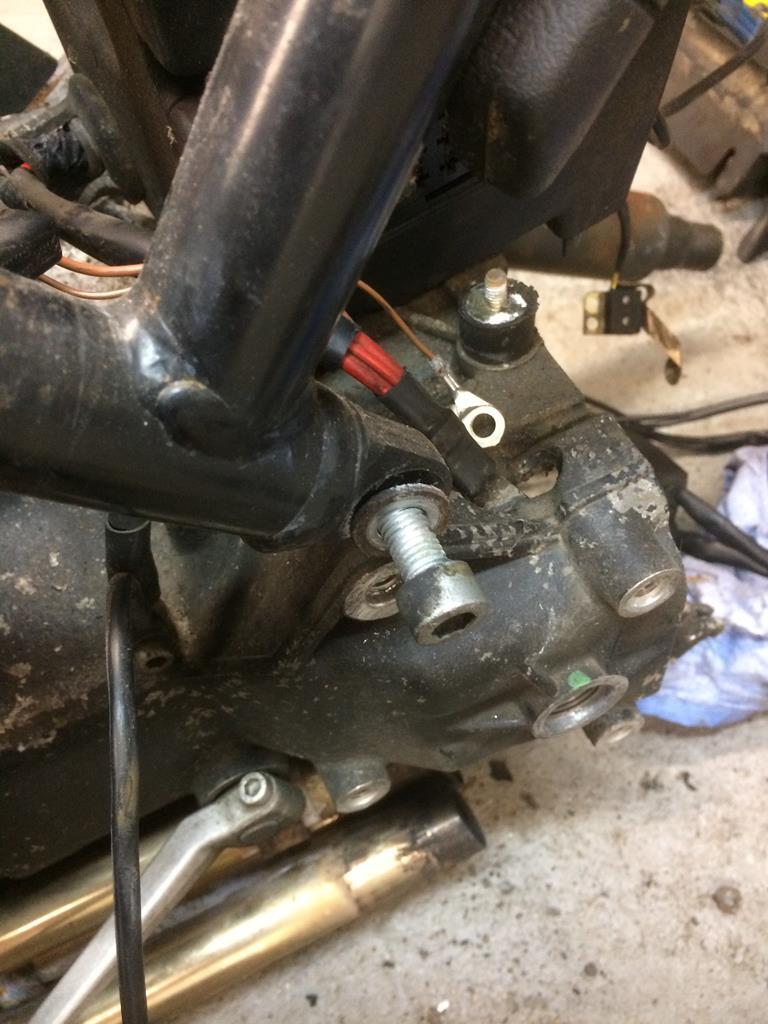 Five of the six frame bolts have good access all round. Let's put threads in the casing for the bolts ,Ja?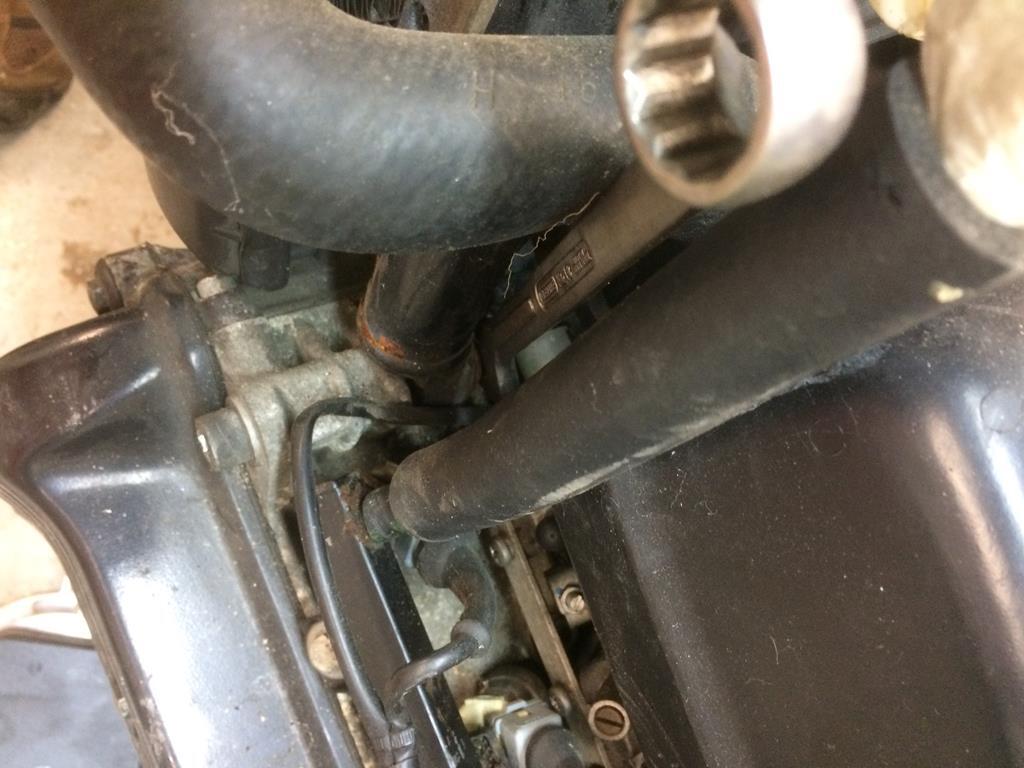 Sixth bolt is very restricted with bad access. That means we need to put an even harder to get to nyloc nut at the back Ja?
Anyway after completing the four spring Duck technique, the bolt finally yielded and the frame came off....