When we moved to our current house about 12 years ago, one of the main draws was the garage. It was a good size (approx 12.6 x 6.5m). It's only drawback was as it was an old pig stye, it isn't very high and the roof was very flat and very shot. There are also pillars dotted about inside holding it up.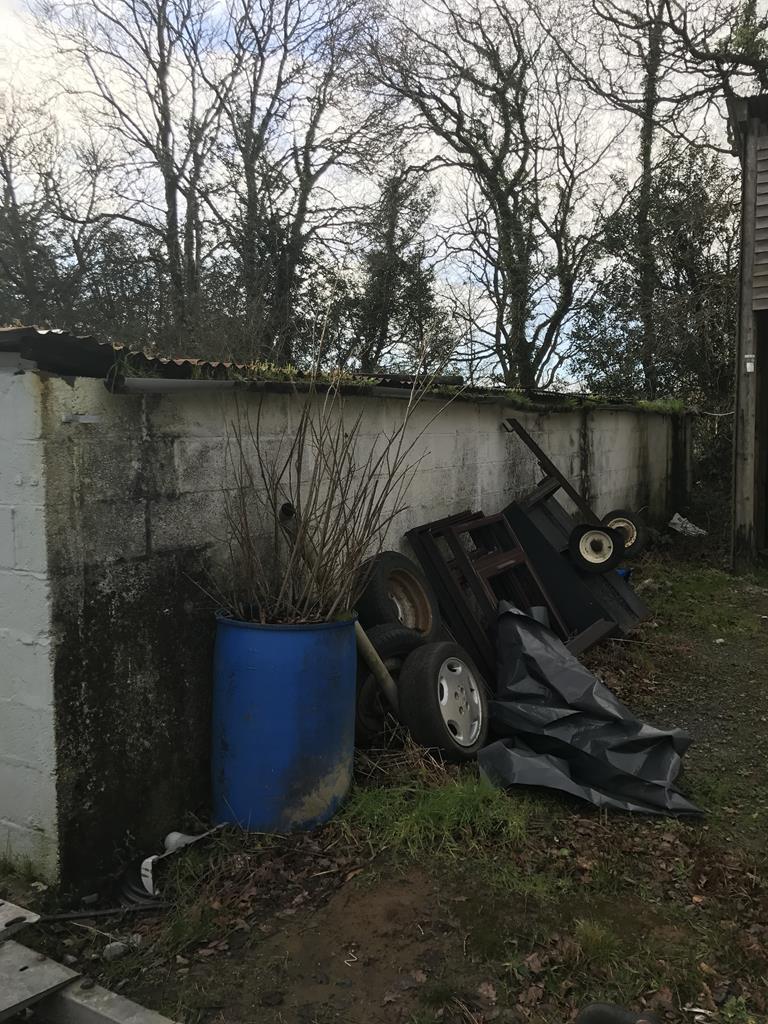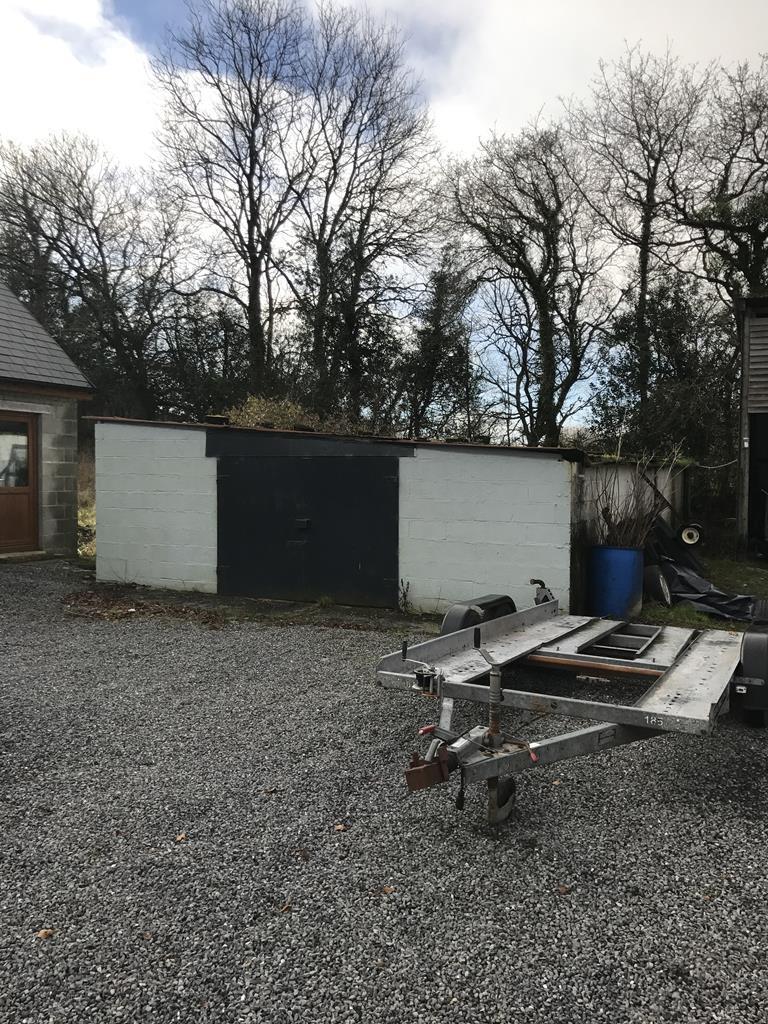 I'd always wanted a big garage with a lift and a space upstairs, so my plan was to build another skin around the existing to make a cavity and put a new roof on top. I went as far as to get a digger man to clear around to make a start, but although it's constructed from 6" block, they are laid straight into the mud. This resulted in me abandoning this garage as the roof leaked more and more and building this adjacent to it 3 or 4 years ago.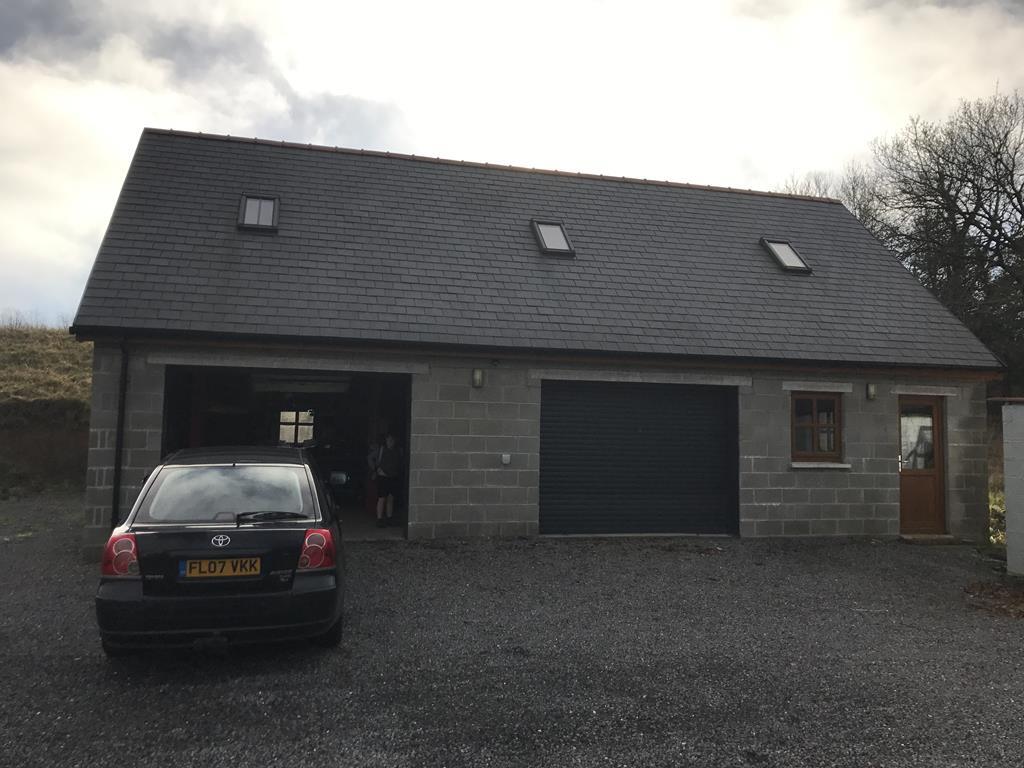 So, the problem I now have is this. The main electrics for the property comes first into the old garage and is then distributed to the house and the new garage. The roof is now falling apart and the only part that is not leaking is the bit above the electric meter and distribution boards. It is only a matter of time until this bit also leaks and then I am electicityless.
The plan is to put a new pitch roof on the garage. I want to be able to get the van in there as well as the car transporter trailer so the walls will need blocking up and the doorway made larger. I'm not sure if the gable ends will be block or wood construction yet. The roof will be a series of trusses with purlins in between for a new corrugated roof. It will be felted first to avoid condensation issues.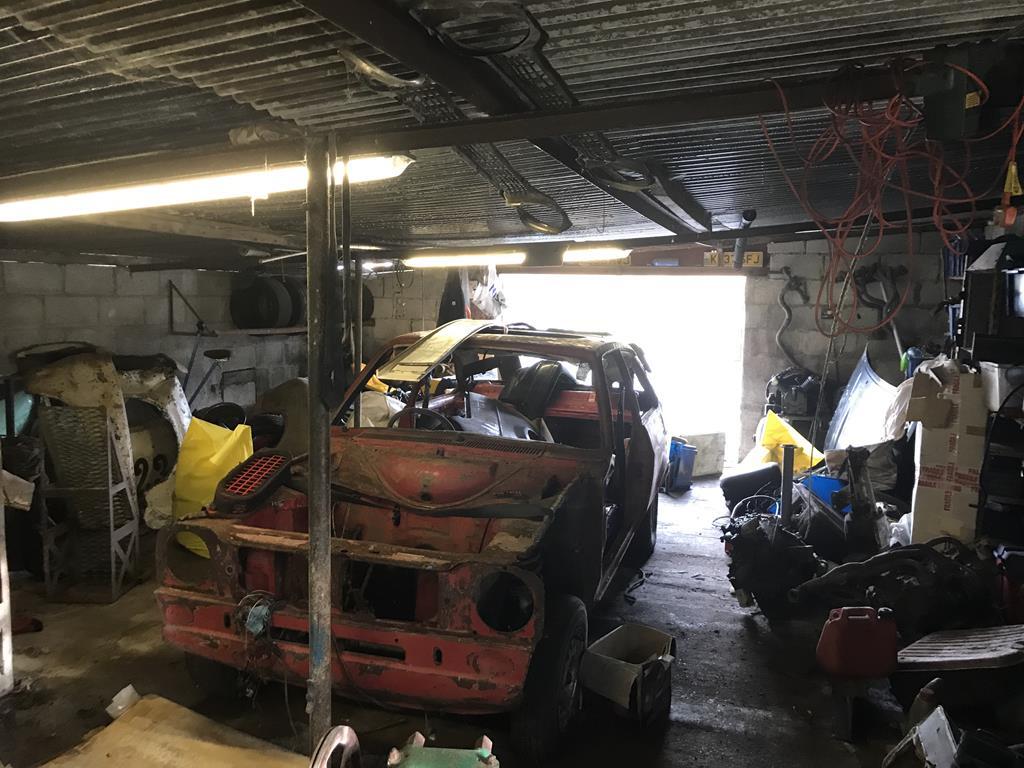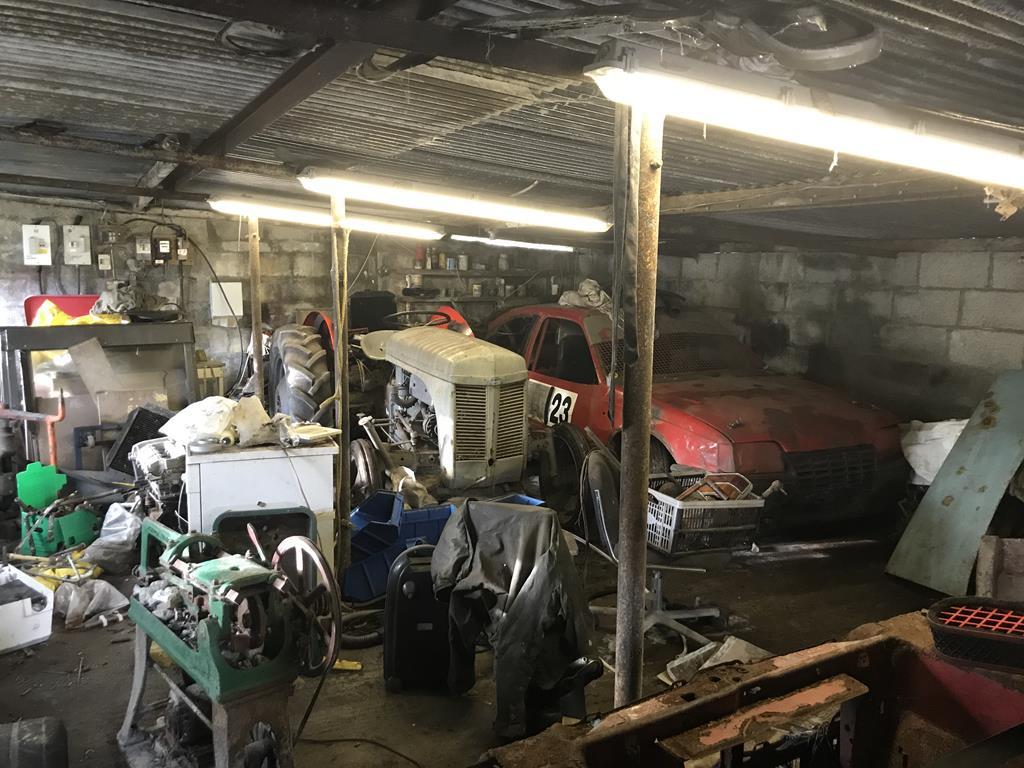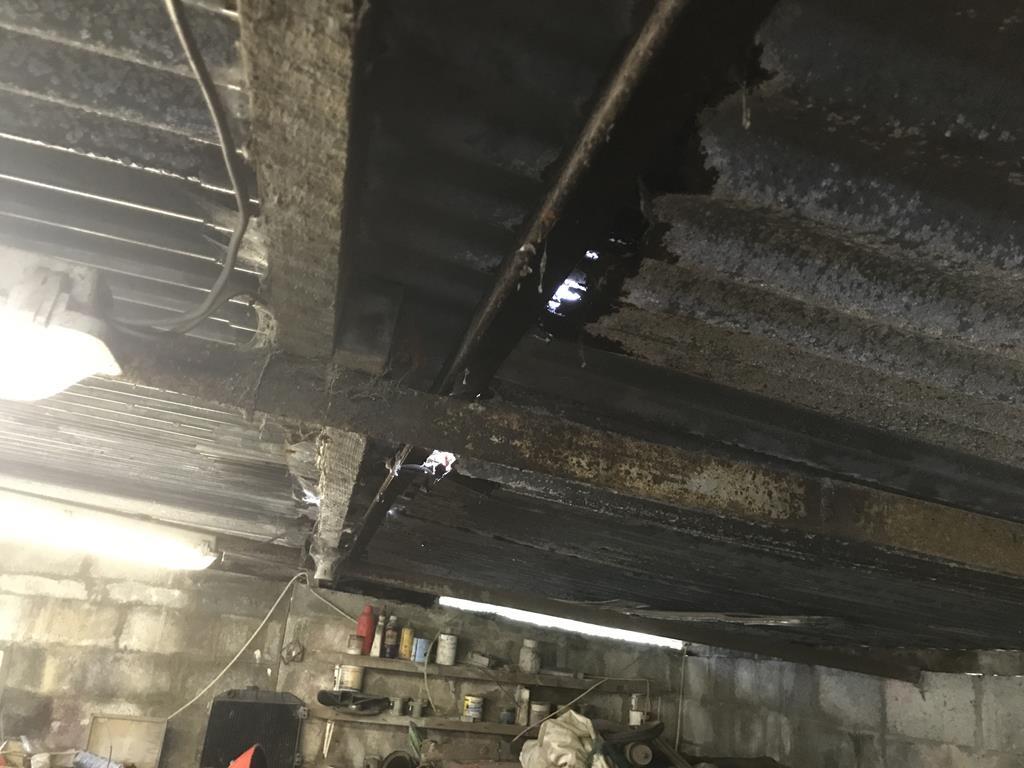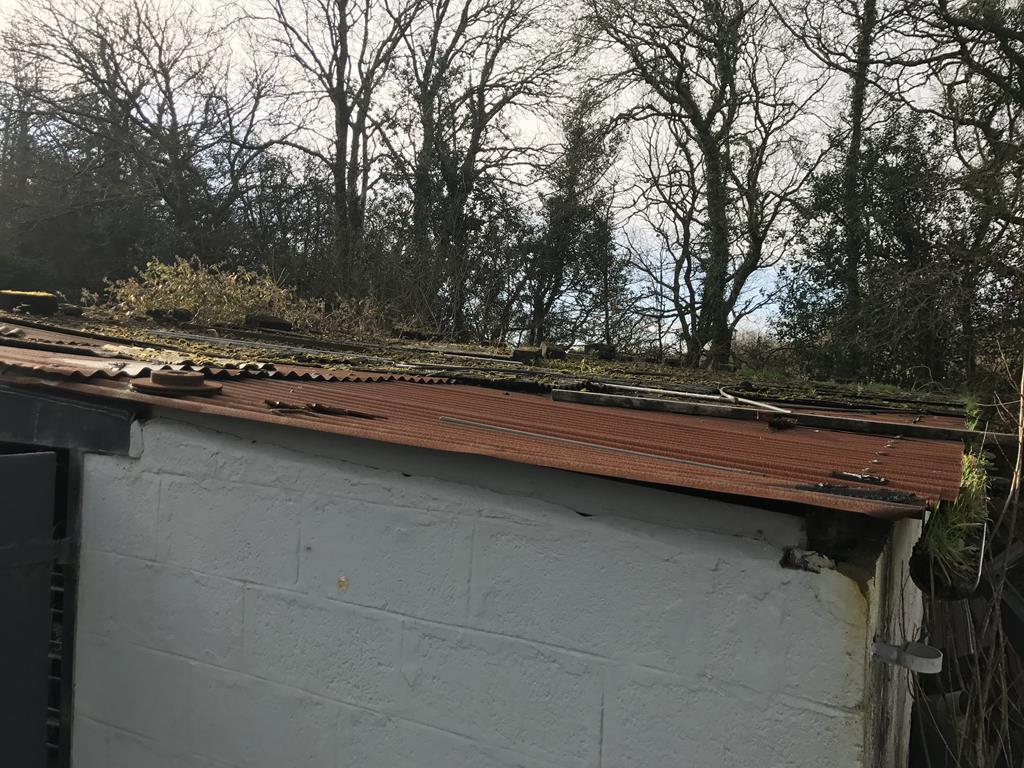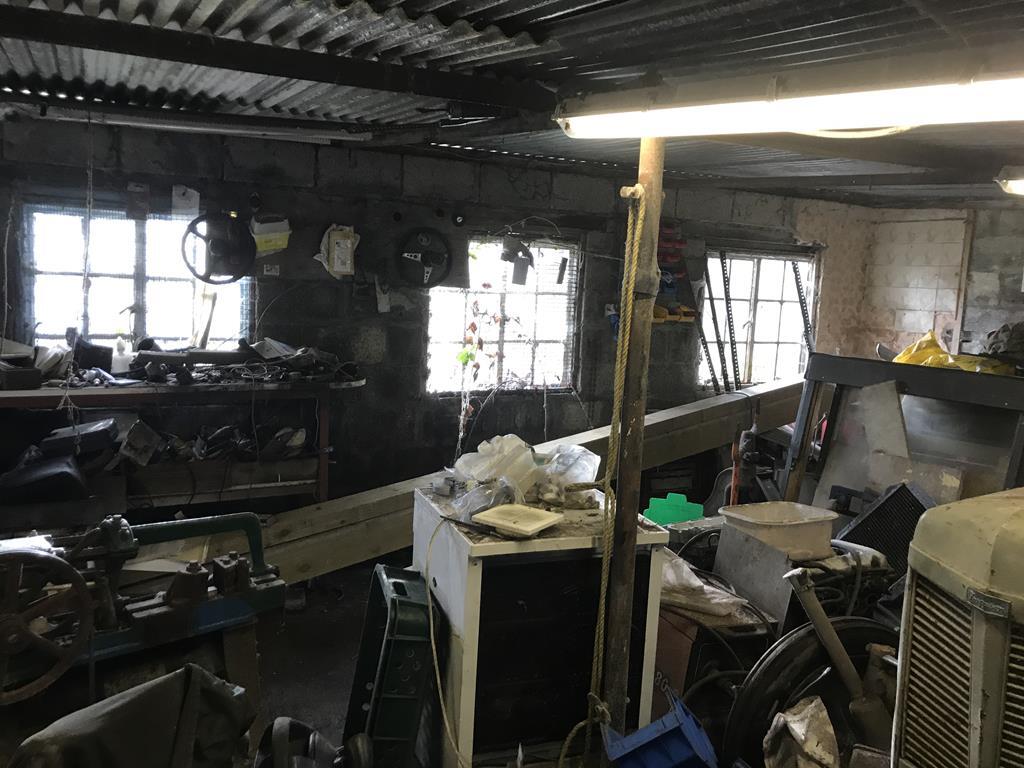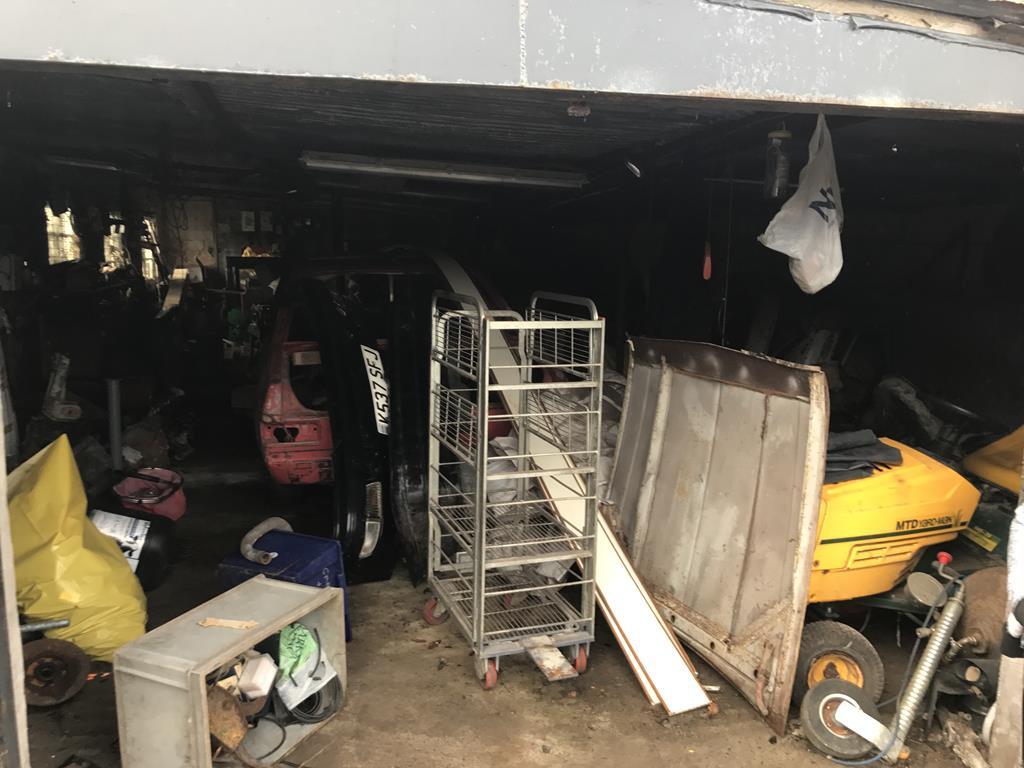 I've knocked up some rough drawings. Very rough drawings. Don't hate me. I have a mate who has his own building firm coming round this week to take a look and give me a price.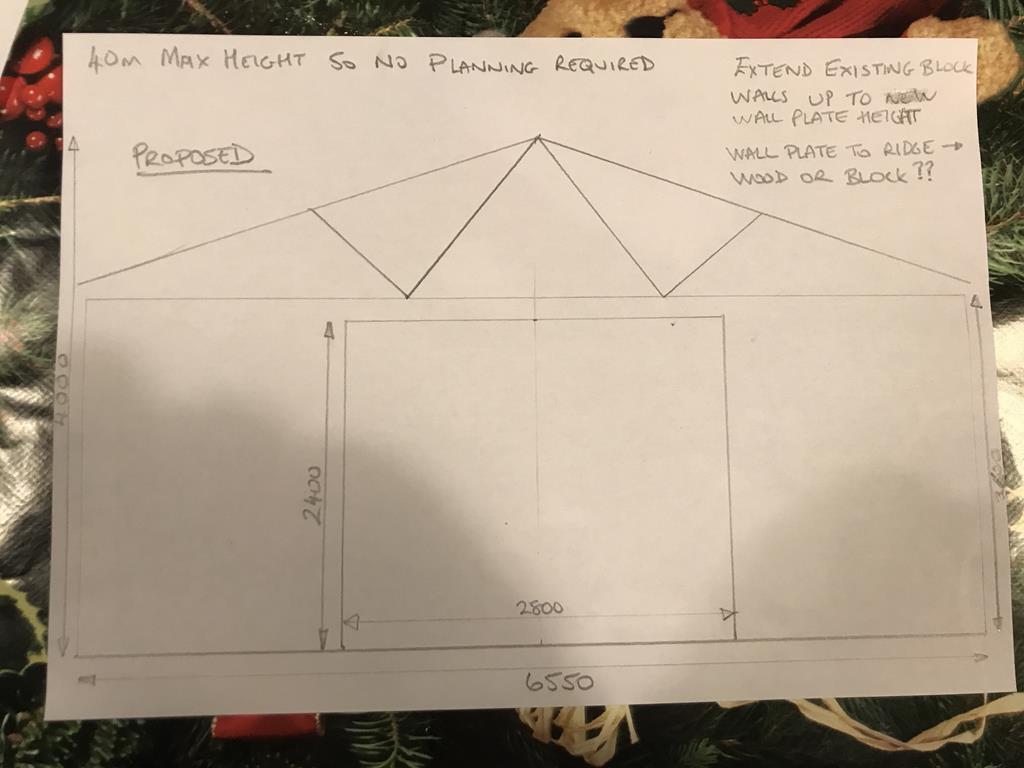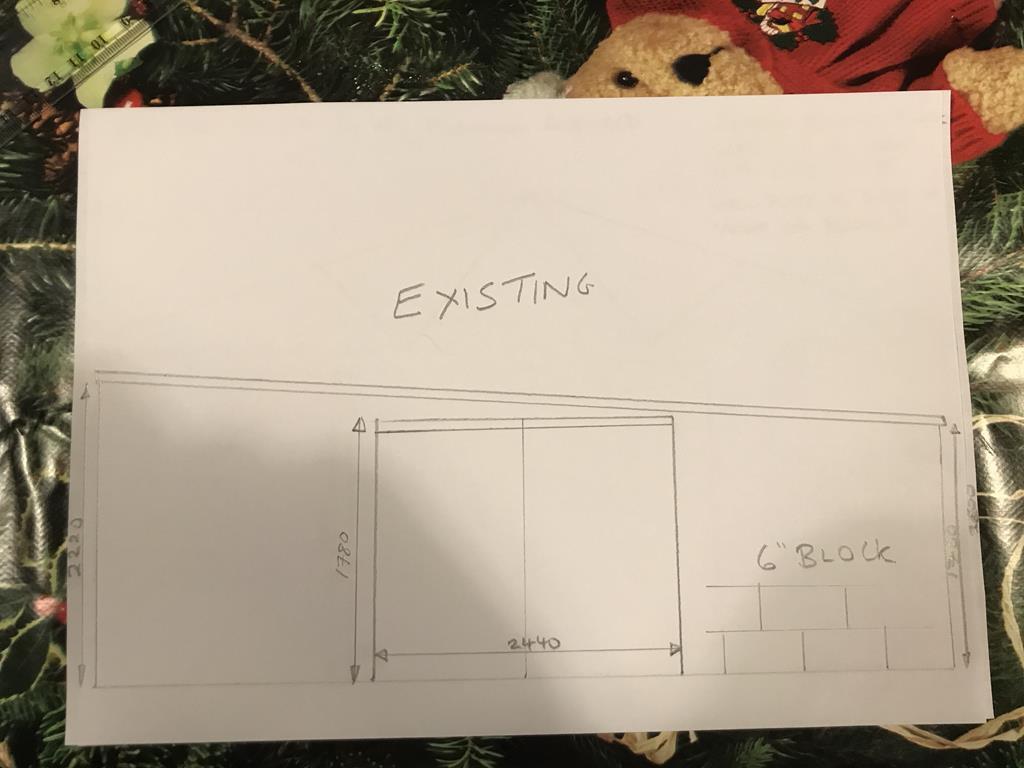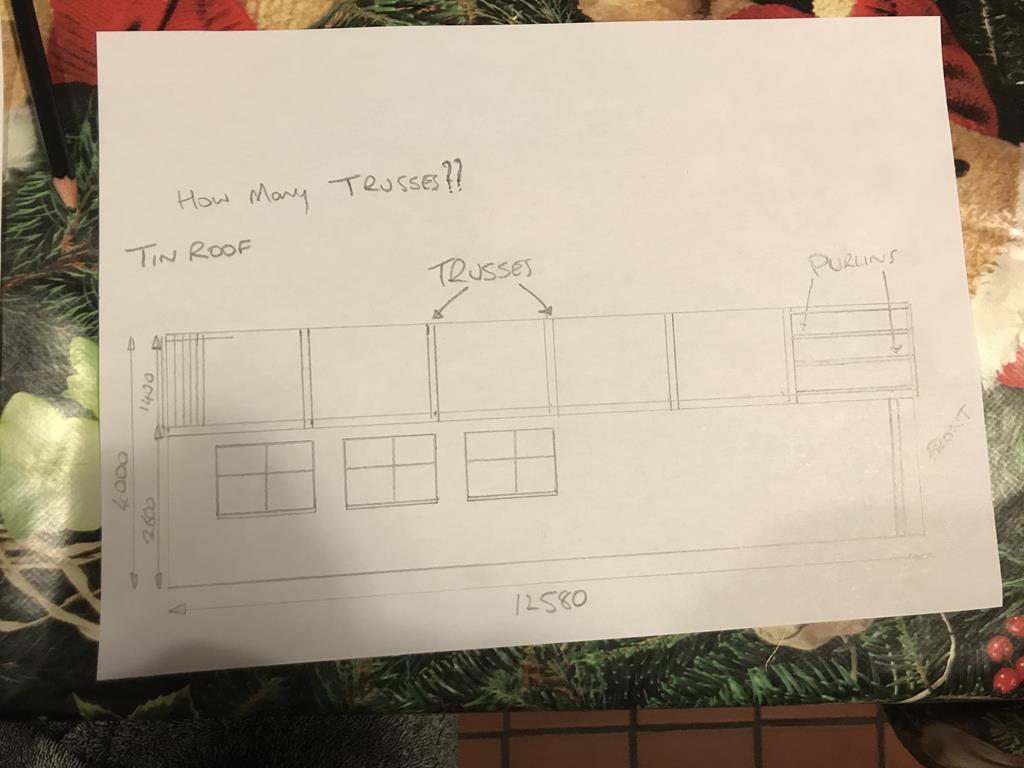 I'm hoping to have the new roof constructed and then pull the old roof down from inside. I will cut back the existing tin sheet roof at the edges to facilitate the raising of the walls. I'll let your know what occurs.