&nbsp

Grumpynorthener to Happynorthener?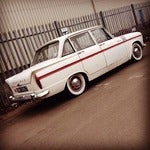 Semi-related, I'm relocating from North East (maybe to South West) an understand why folk might change from Grumpy to Happier

Please clarify - do you have a surplus of subwoofer-equipped retros, or an over-abundance of maids ?
(both sound interesting, but enquiring minds would like to know

)

I was referring to music based noise, especially on a sunny days. There ends up being quite a clash of sounds from '80's pop to brostep, each year it seems that someone upgrades something and it all gets louder. I have no maids but they are cordially invited.
don't bring drills or compressors. They are frowned upon. Authough sometimes you cant tell the difference between that and brostep.