&nbsp
Tissier news. After some more mocking up I wasn't happy with how high the deck was sitting so I removed all of the bodywork and rejigged the deck so it sat lower and was narrower. This was a faff. I used half of the top deck of a DAF transporter, chopped the middle portion out, then opened up a wheel arch on each side before glueing the thing together to make one solid deck. I still need to fabricate a small amount of bodywork under the deck and I'll be doing a little bit of chopping about of one of the DS rear ends to give the thing some lights. I also need to add a small piece behind the cab where there's a little gap between the new slightly lower deck and the rear window.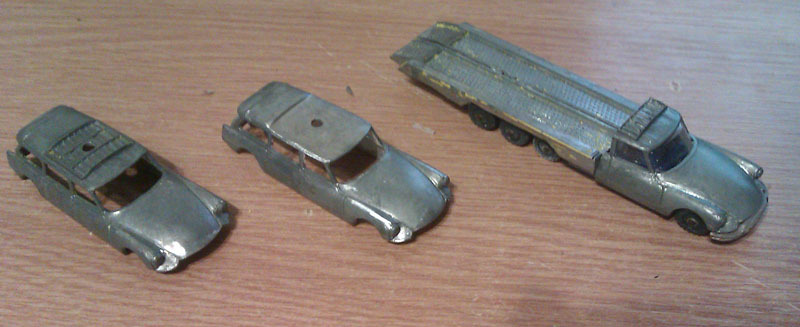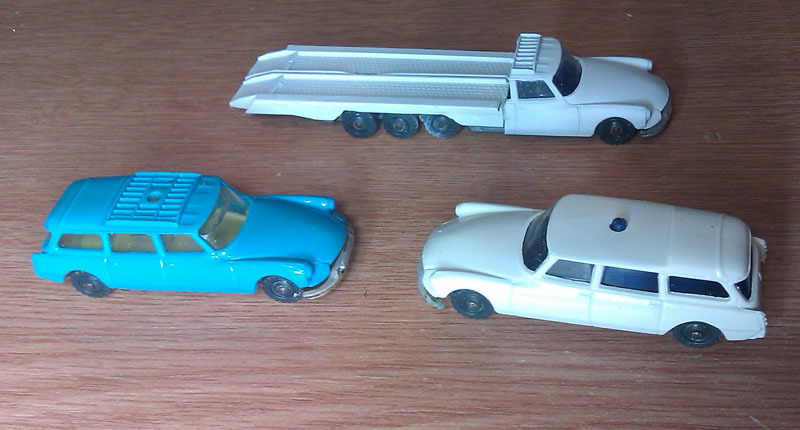 In addition to the Tissier, I was looking at the other two Ambulance variants of this casting. Originally one was a civilian ambulance in white while the other was the military ambulance in drab green. The military one will become a regular estate, splicing the broken estate glazing with the good ambulance glazing actually worked very well (even if it's not quite sitting right in this shot), and I'll be finishing it in blue and white as per the original repaint the car came to me in.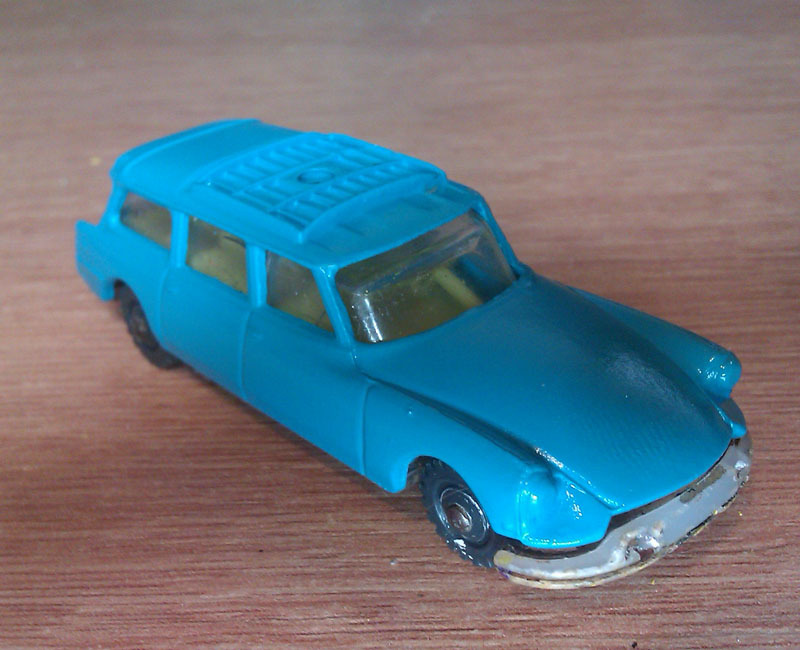 For the other car, with the parts I've got it makes more sense to create an ambulance and since I have next to no interest in military variants I opted for the civilian route. Another issue is that the roof beacon is integral to the rear glazing on this casting and while I could have chopped the spare beacon off and glued it on top of the roof, I'd rather use the existing parts. So I filed the whole roof rack off so the stub of the original beacon sits up high enough to be seen. I'll then be likely using blue graphics on this one as per some of the real world examples. This ambulance is painted in Citroen's Arctic White, since I have some in stock for doing the little bits on the BX, and it's a good period looking colour compared to just using the bright white primer.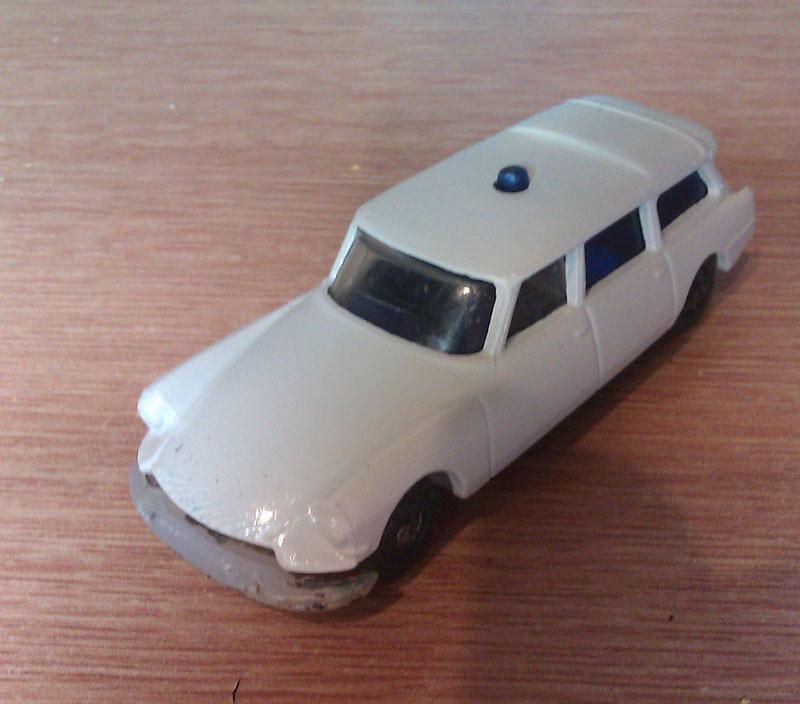 Finally, since I'm sure you want to see it, here's the Tissier loaded up.