&nbsp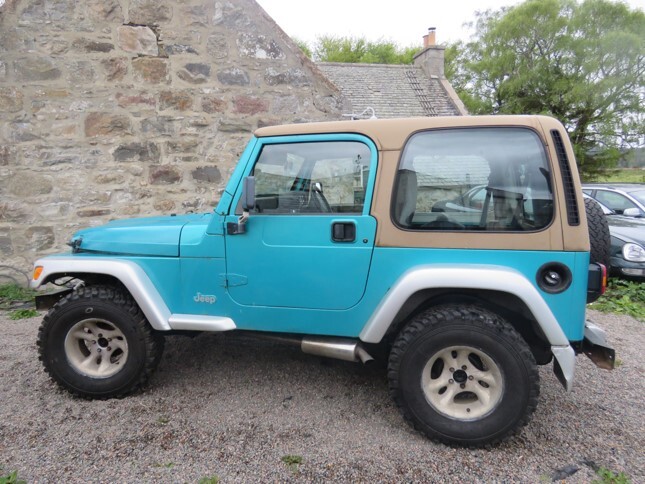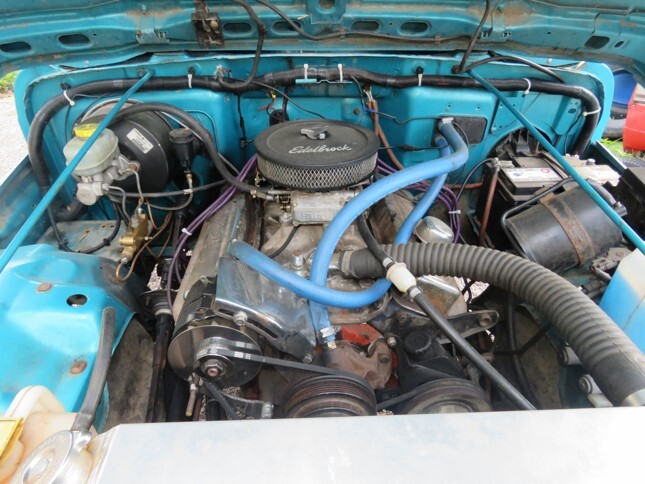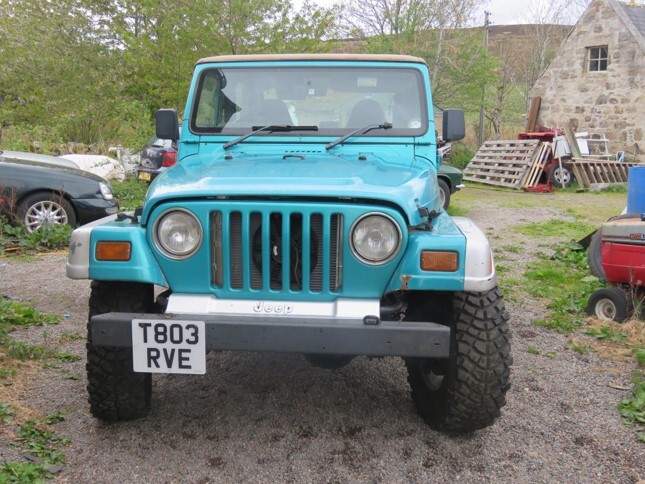 selling due to lack of space. we relocated recently to the south coast and had to leave the jeep and my other car and tools in aberdeenshire.
ok spec is
1999 wrangler tj 2.5
converted to v8 chevvy power using an advance adapters instalaion kit. this makes the engine drop strait in with no butchery to the car.
body was removed from chassis and a new chassis was then blasted and painted. any rust issues were sorted properly at this time. not the body that is fine just a couple of bits in the chassis. axles were blasted and painted all suspension was cleaned and painted front was treated to new disc pads and calipers also new drive shaft uj,s rear is fine. four brand new chunky tires fitted. engine is a 350 chevy circa 1973 totally rebuilt with new bearings inc cam new pistons rings cam and lifters etc. holley inlet and carb fitted and hei ignition for reliability. alloy radiator electric fans new gauges. other stuff too. this conversion retains the original five speed manual an transfer box so still 4x4 its a giggle to drive it pulls like a train.i drove it up and down the street next to my work about three hundred yards to test the gears and clutch etc. built to be my daily driver so not ott just good power and torque. currently stored in aberdeenshire at my mates place.
now this lot has covered zero miles its undriven as i didnt get time to use it before we moved.
bad bits are.
fuel gauge might not work. it should but i only put a gallon in it for the mot so not enough to register the gauge. it probably does work but worth mentioning.
engine dipstick is missing.
front prop has a bolt broken in the yoke. i have the new one but not the time to sort it.
fan belt touches the bottom rad hose. it fractional but enough. i have a pulley to convert this to serpentine belt and the alternator will move forward to acomodate this mod. rest of pulleys have the serpentine drive already. see pics to see what i mean.
£6500.
if your interested call me. 07748999746 duncan