&nbsp
Current project is a
UGears U-9 Grand Prix car
.
Six sheets of laser-cut plywood, some elastic bands for power, suspension and tyres, some cocktail sticks to hold parts together (because it needs no glue), some sandpaper for removing burrs and a little wax stick for lubricating some parts.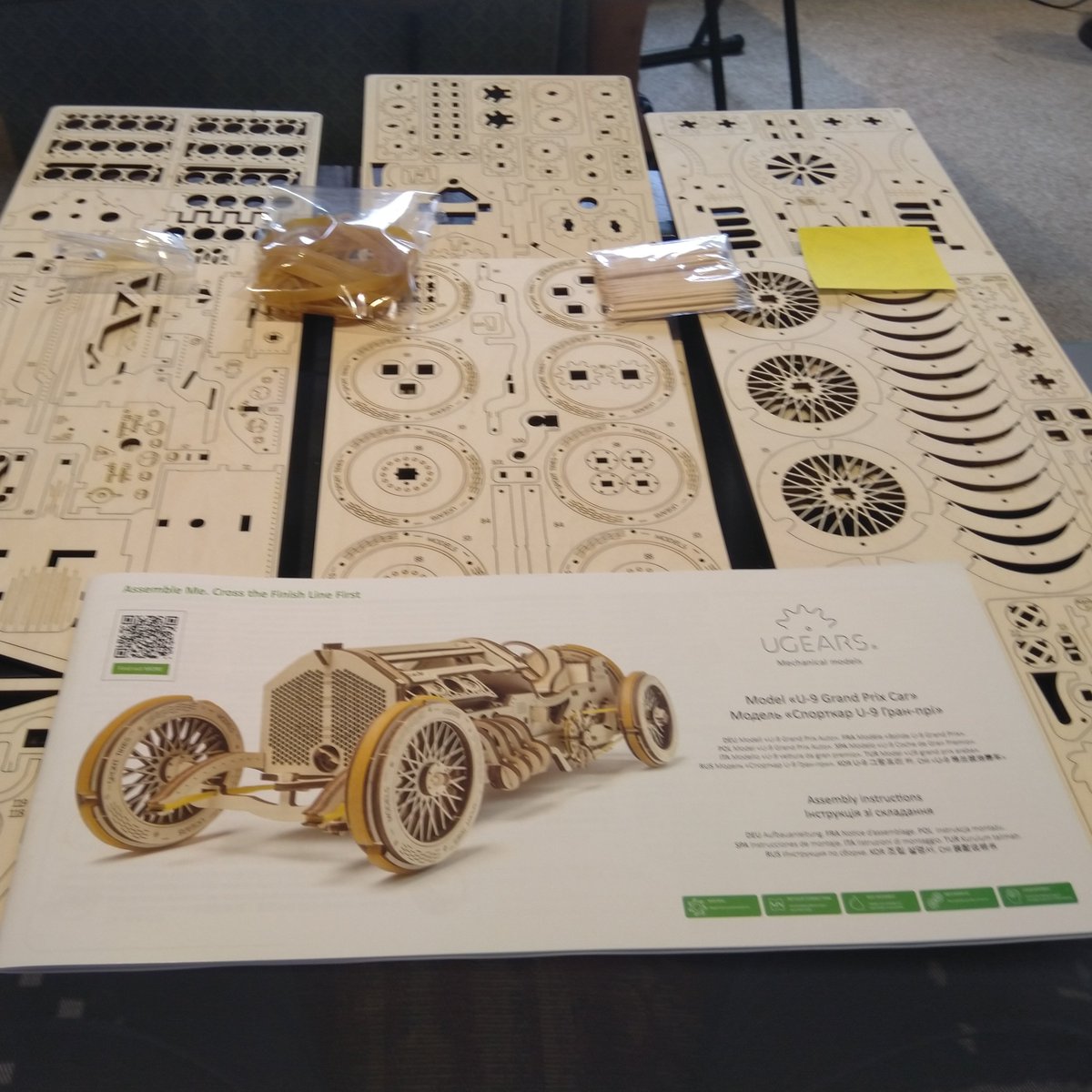 The instructions say to start with the engine but that looked very fiddly, so I started with the wheels, starting handle, drive gear and exhausts.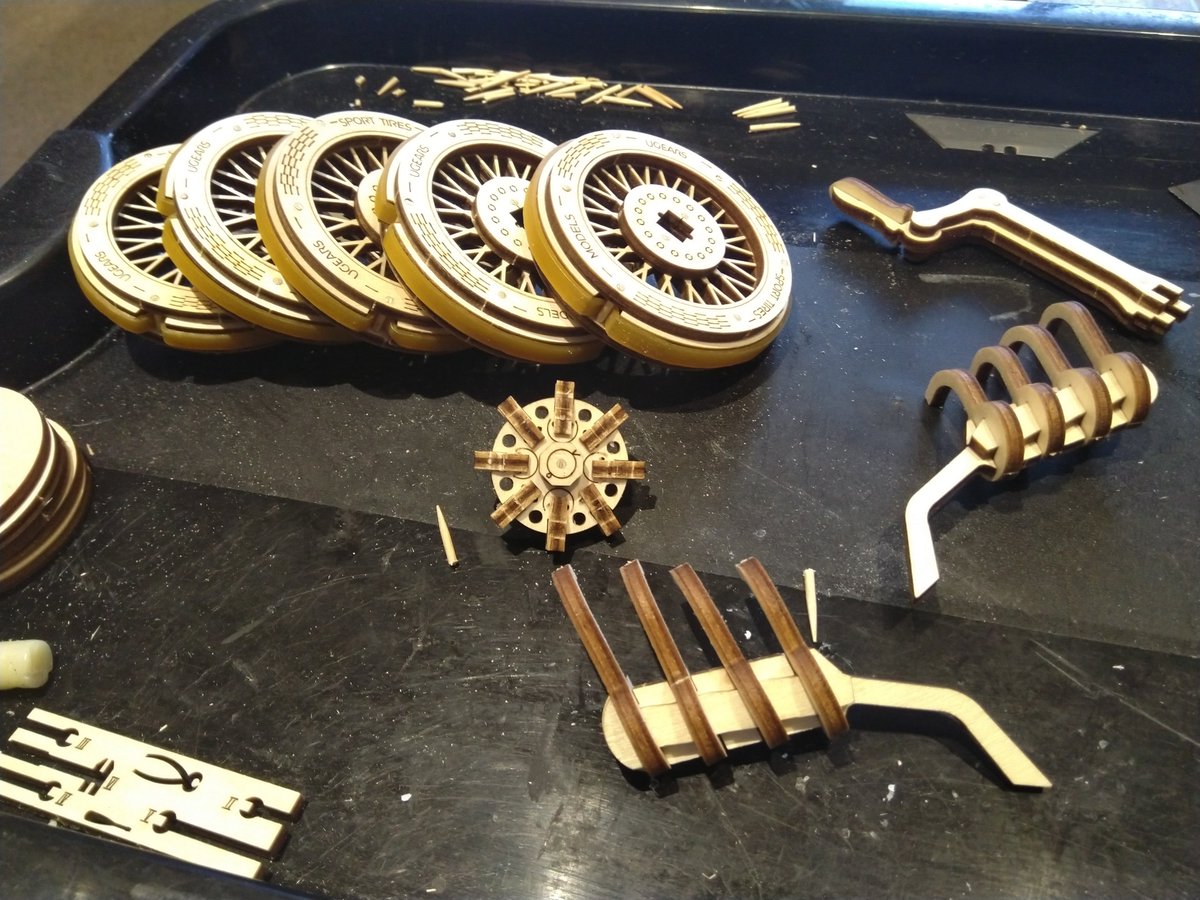 I moved on to the engine after that.
Instagram link
The elastic band power units were an absolute pig, and I've had to resort to a touch of glue
so I'll put a pic of that up tomorrow when it's all dried (and I know it hasn't fallen apart!).