I suppose it's time for a bit of an update. Not much has been done with the car since the new rad went in. It's still working fine. Had a trip to the NEC and back with no issues whatsoever, so here's hoping the cooling issues I have had since I got the car are now gone.....
Back in October I got the winter wheels out of storage for a quick respray. They had not been on the car for two years and 3 were very flat (more of that later). This made the bin bag masking very easy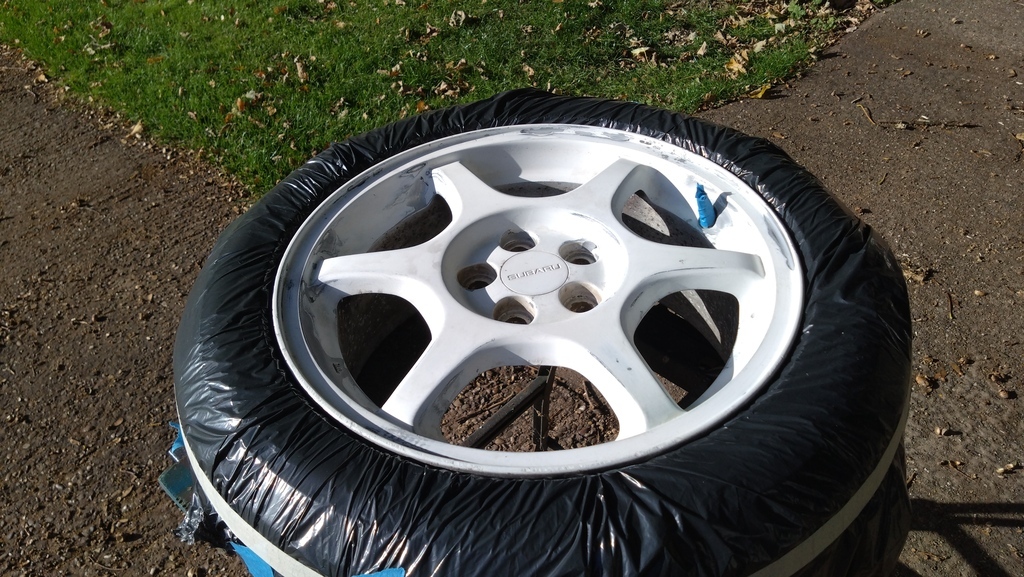 They came up quite well, went for a dark grey/gunmetal finish this time. White was a silly choice for winters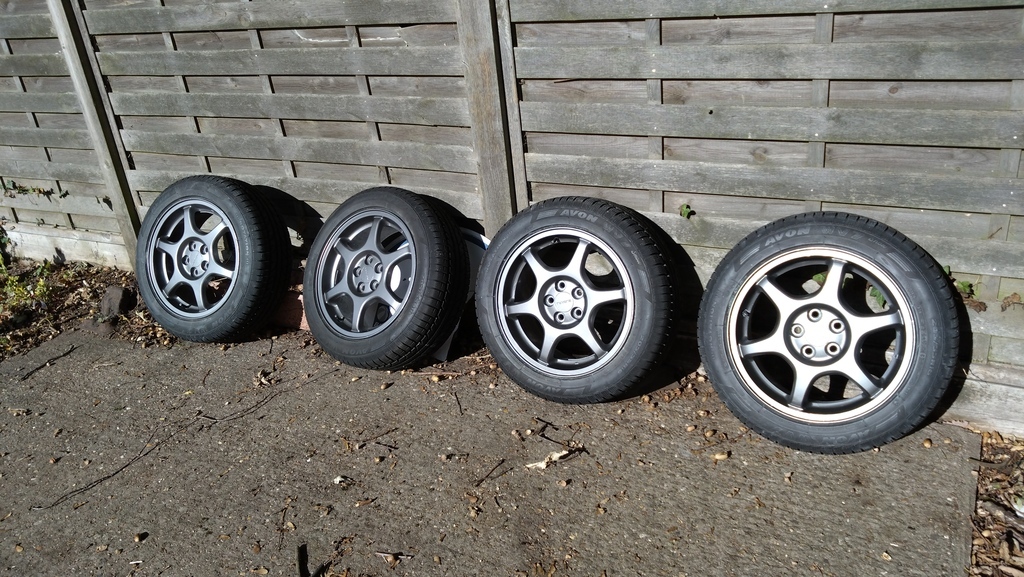 First weekend in December came the time to fit them. This happened on the first locking wheel nut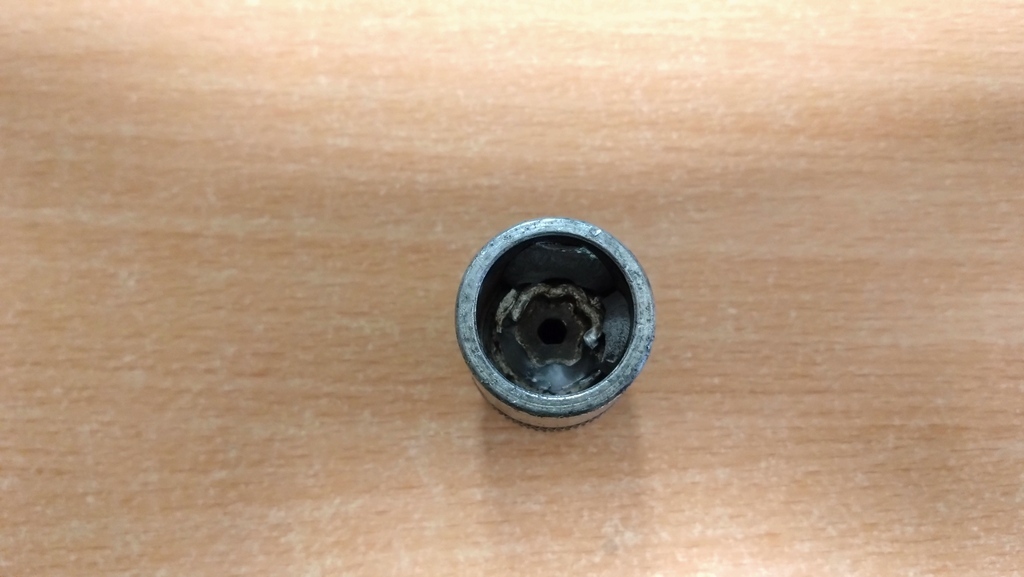 yes, that's the key broken, with bits of broken locker still stuck in it. After many phone calls I found a new to me great little tyre place in Mansfield who very matter of factly removed all 4 lockers and replaced with standard wheel nuts for 6 quid a wheel. I got on and dropped the wheels on the following day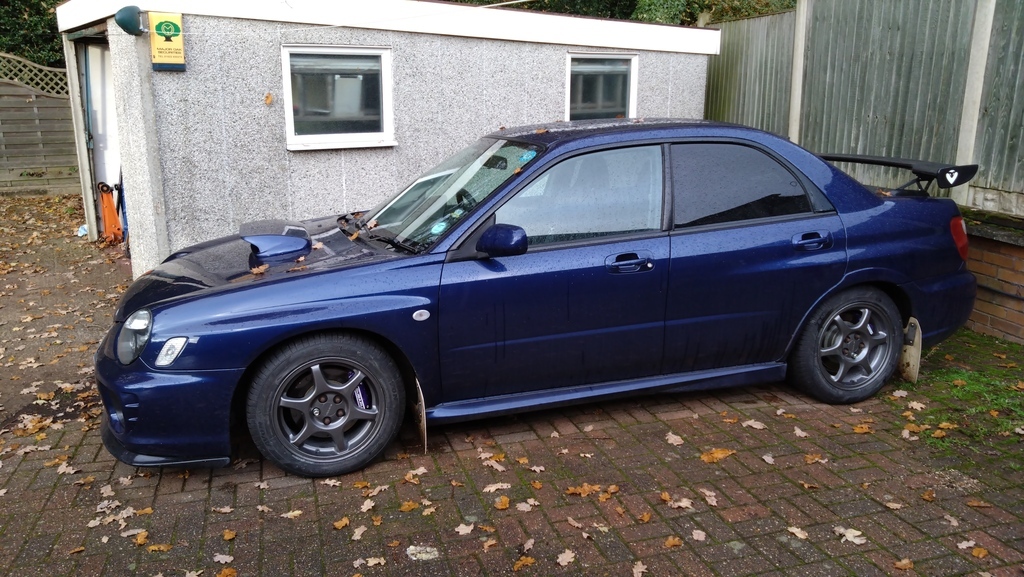 It soon became obvious though that the three that were flat would not hold air. I was having to pump them up every day and despite a large amount of hope they didn't get any better. Back to Glenns Low Cost Tyres last Saturday and got them taken off, alloys cleaned up and tyres re-sealed, balanced etc for £14.95 a wheel. These guys really are my new go-to tyre place. Nothing phases them, they have a calm "no problem" attitude and charge very reasonably.
In hindsight I should have just got them to remove the tyres and I could then have cleaned the rims up myself and resprayed without having to use 4 bin bags. Oh well, bring on the snow. Tyres are Avon WV7 which I'd recommend to anyone for winter tyres.