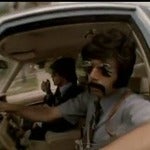 Inspired by this and watching a few Youtube vids I've just ordered the C44KM FJ45 trayback. Can't wait for it to arrive and get building

Excellent! The kit quality has increased so much as of late, WPL have realised I think their target market isn't actually kids so have stepped up the game so to speak. Did you get it straight from their web store or somewhere else? If you need spares or upgrades they list most of it on their store, a lot of parts are free as well, you just pay shipping, which is a cracking idea if you lost or broke your door mirrors or something. Can't fault them for their customer service really!
Banggood on special offer. I've only bought the basic kit as I get my head round what's the best controller and who the best supplier is, though as you say the WPL site looks pretty good and they seem like a bunch of enthusiasts! I was wary of buying a kit before with most reviews saying they needed upgrading instantly with the metal gears etc, but the kit comes with that as standard.
After watching some vids I now want the winch and some bigger tyres before I've even got it....