Traxxas TRX-4 Defender. Portal Axles, Front/Rear locking differentials and a 2 speed gearbox for high/low range. All selectable from the transmitter.
Runs best on a 3s Lipo.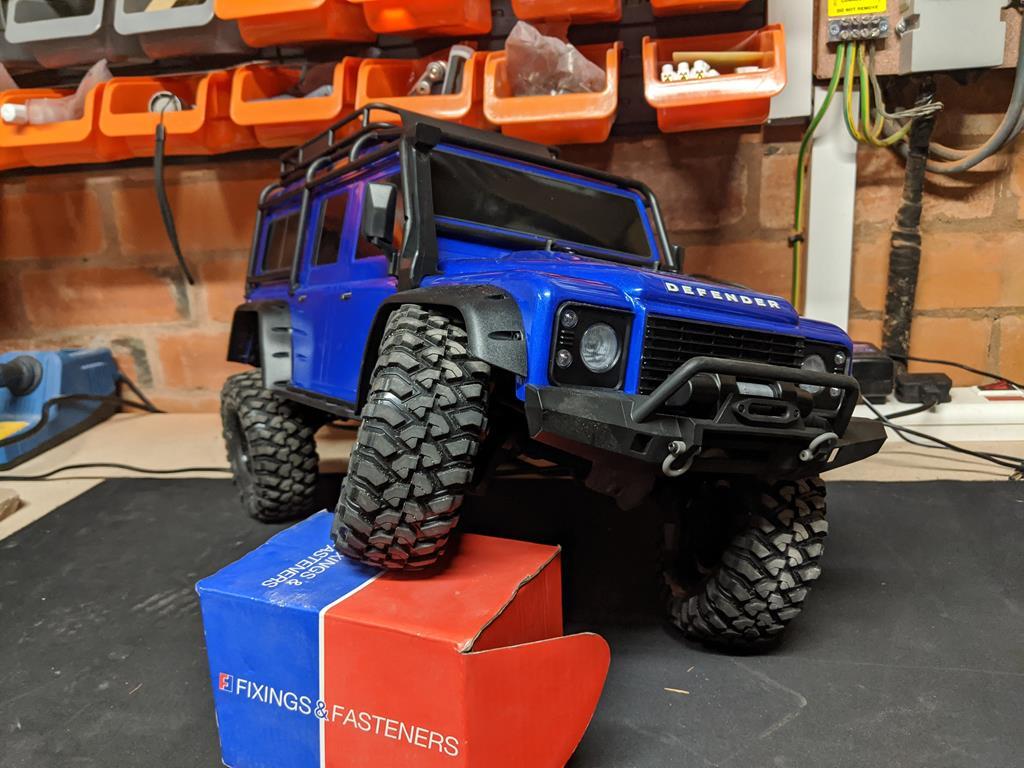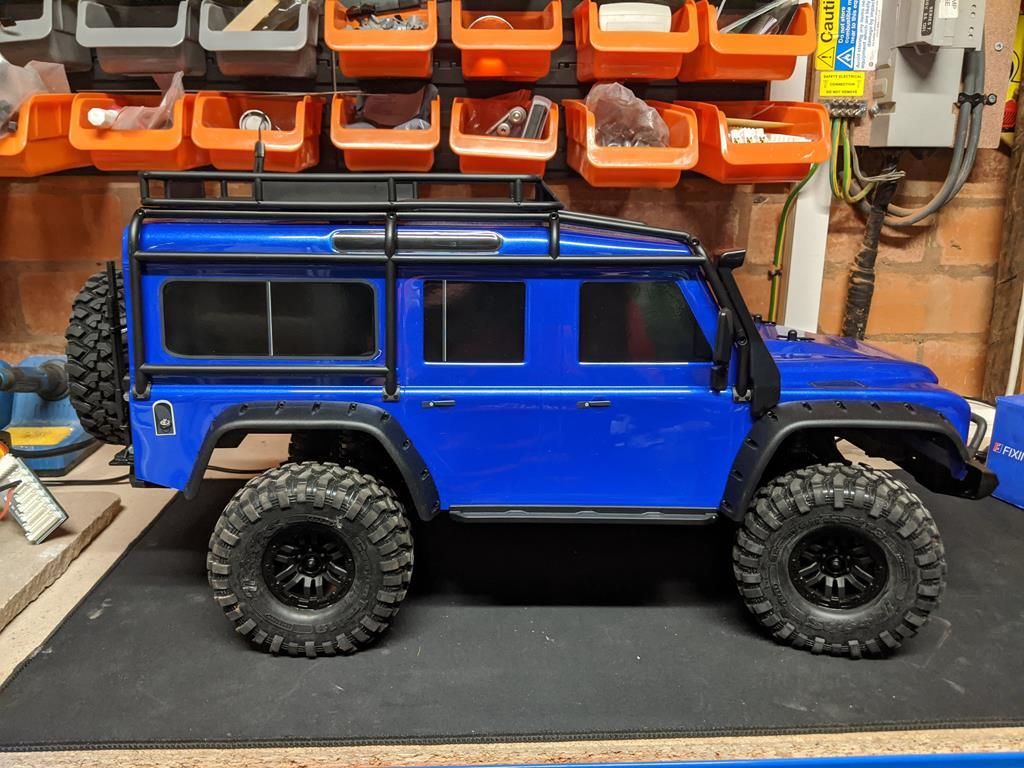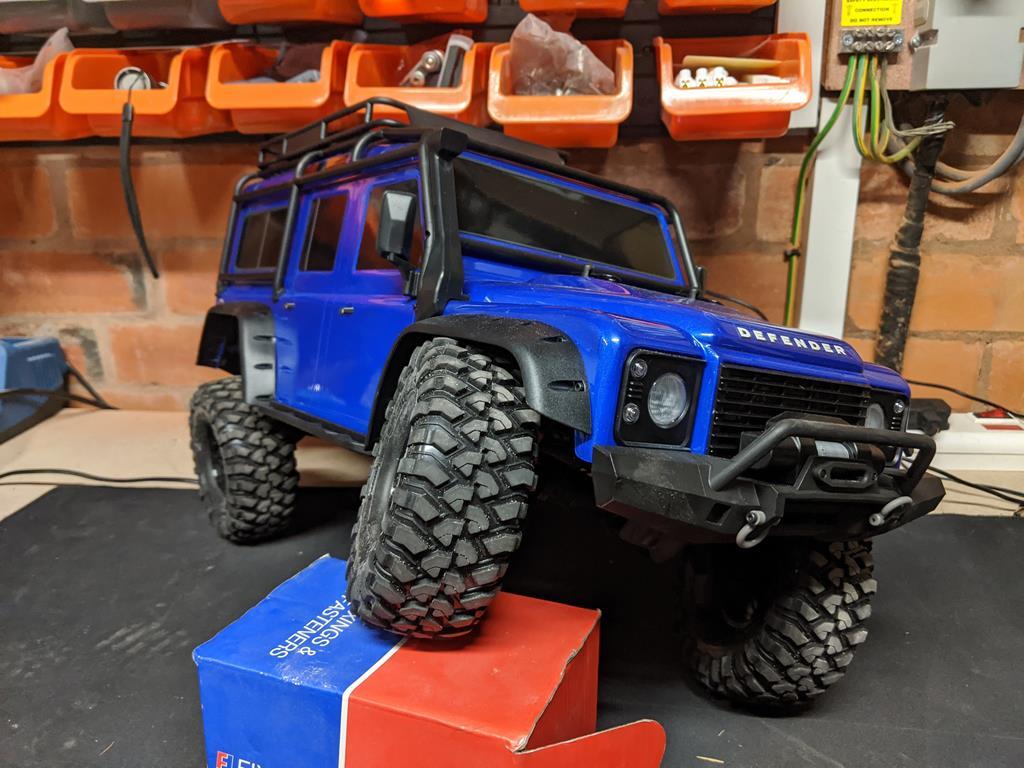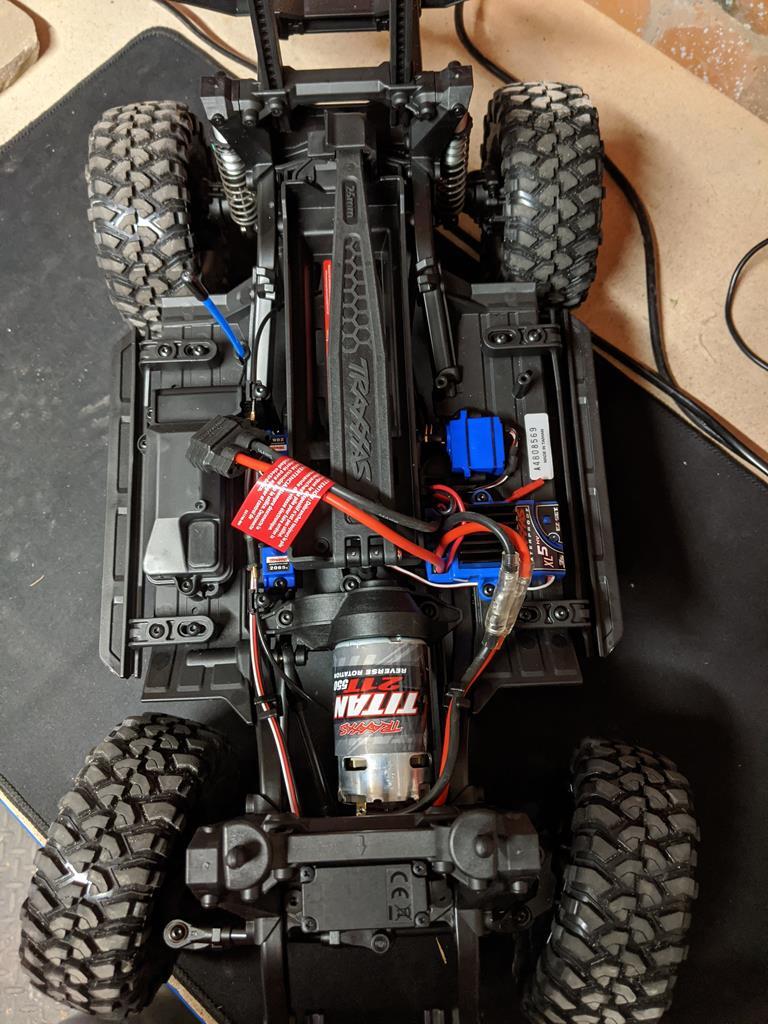 Absima AB3.4, with a "GoolRC" 4300kv brushless motor and ESC
Most of the plastic is made from the same stuff as a yoghurt pot so breaks really easily. The purple bits are off an HSP or WLToys which are pretty much the same car.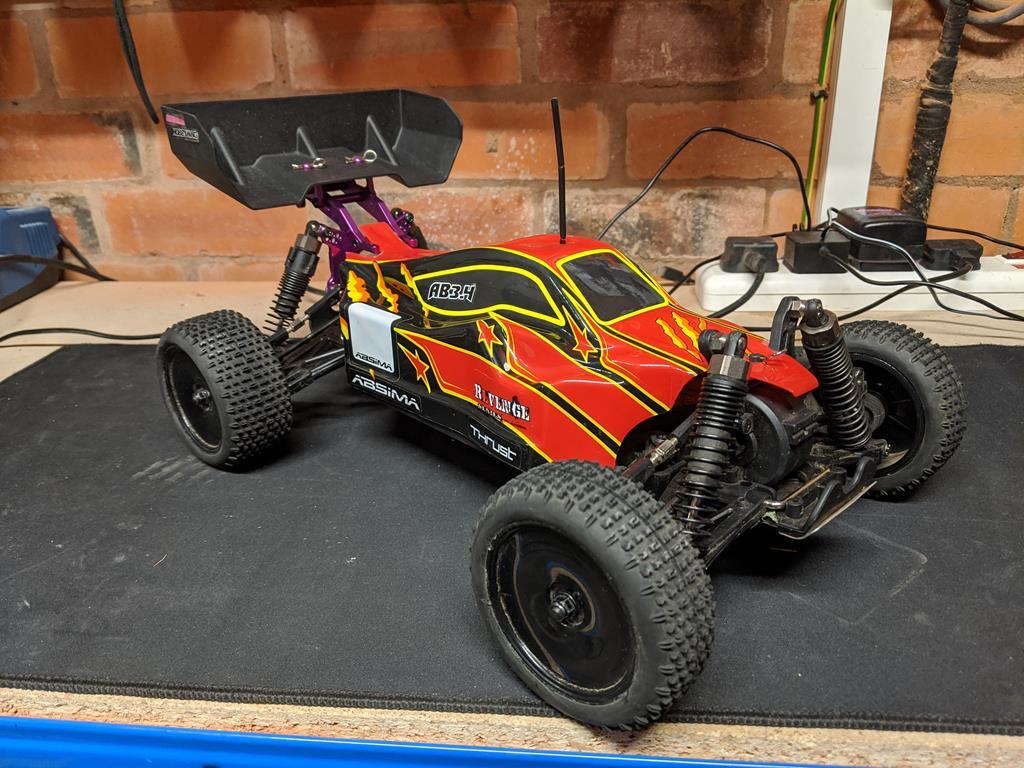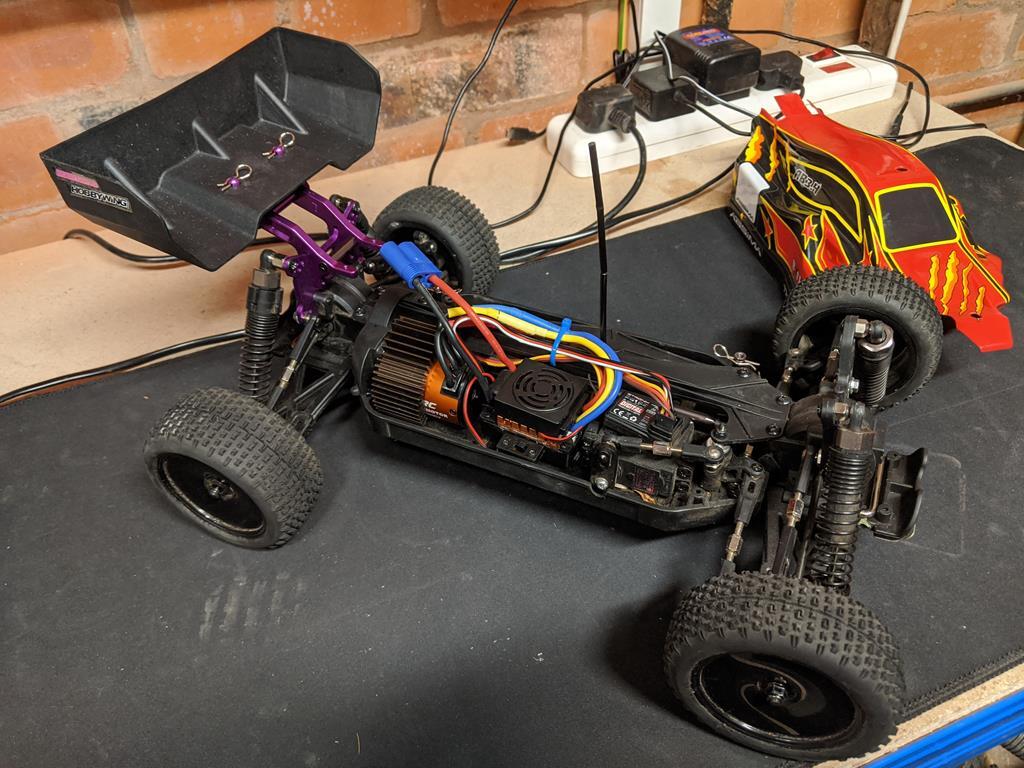 Arrma Granite 4x4 BLX. Absolute monster. Supposedly 50mph, if you can keep it on the floor.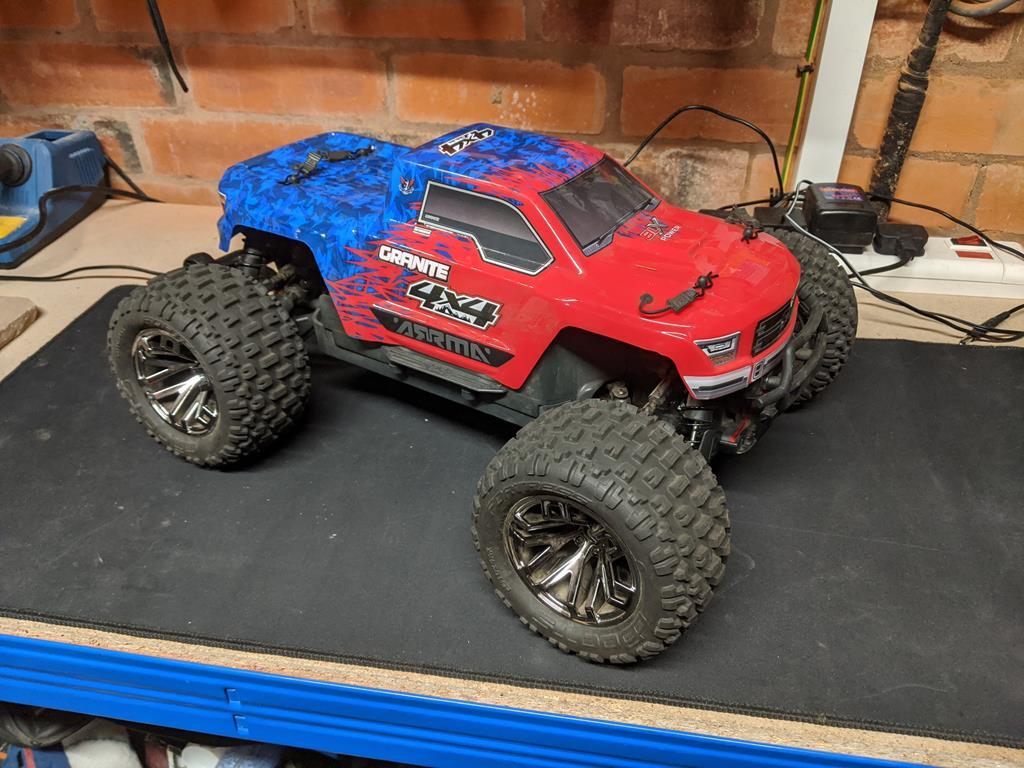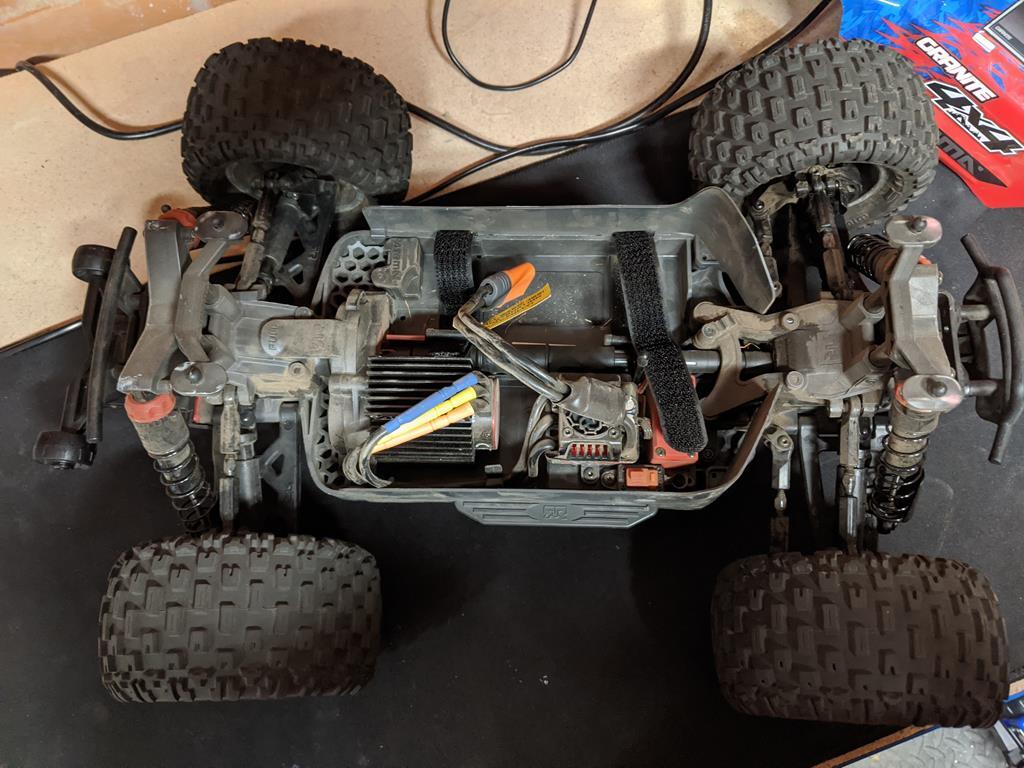 And finally, the Tamiyas. The Rising Fighter on the Right is bone stock, other than the steering arms I'm in the process of beefing up. The lunchbox has ball bearings and oil dampers, and that's about it these days. It did have a sport tuned motor in but I've removed it so my youngest can play with it.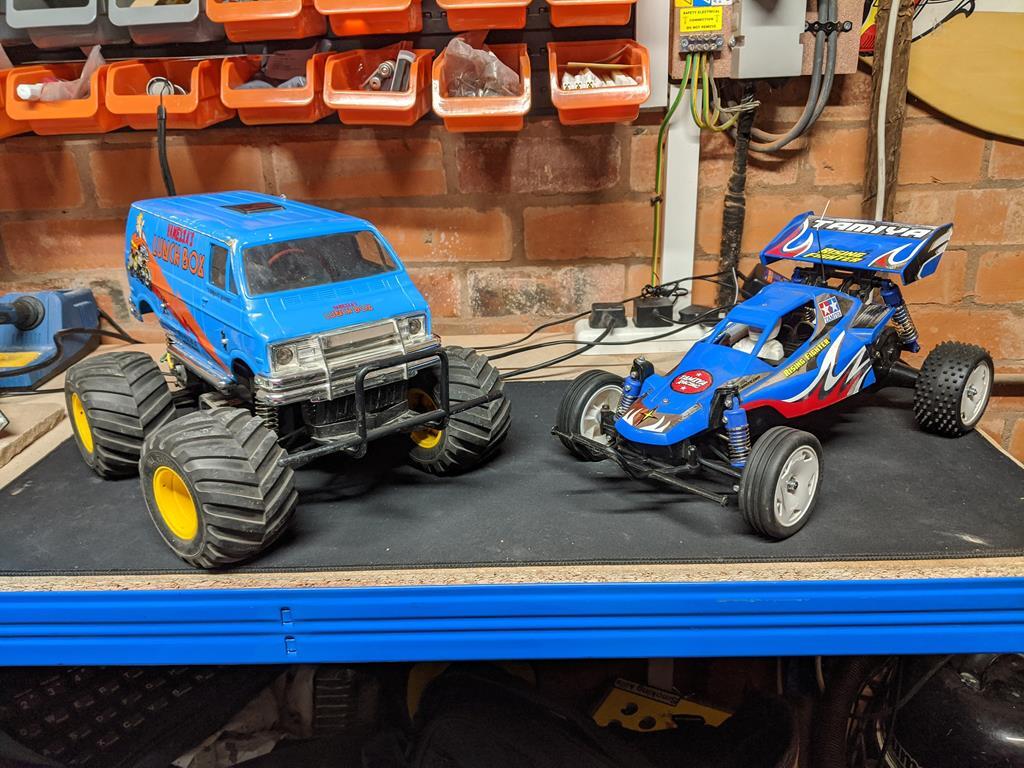 Only the Tamiya's are running Nimh batteries now. Everything else is brushless.