&nbsp
think it is about time I started a thread for my latest project!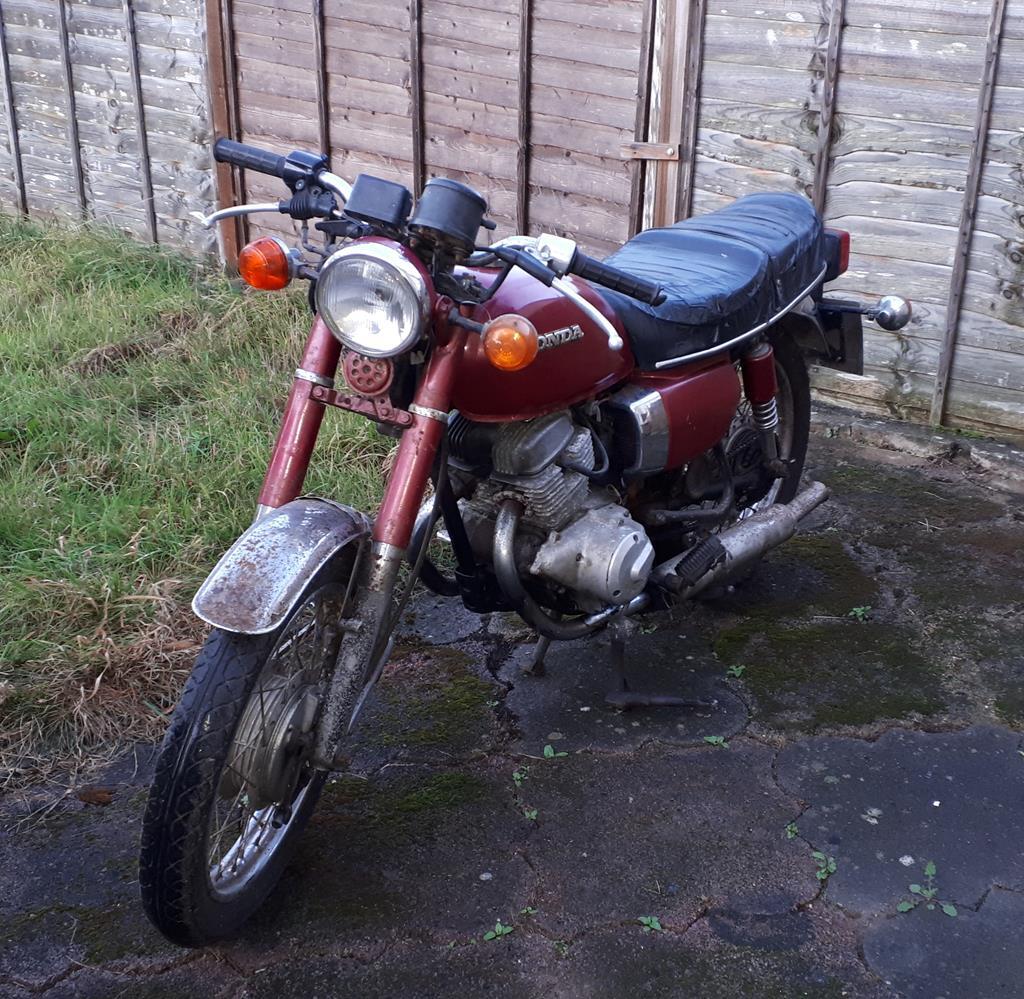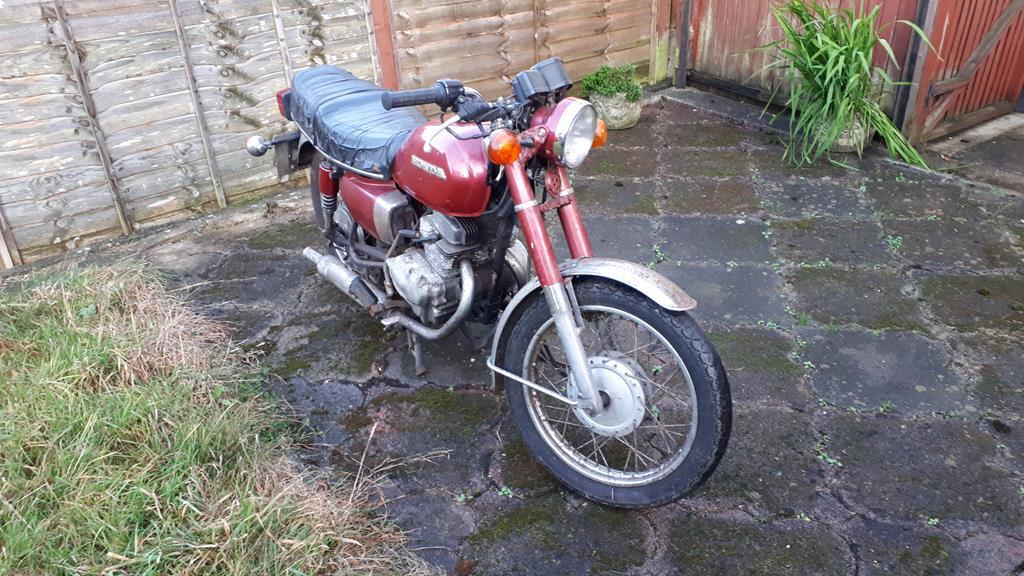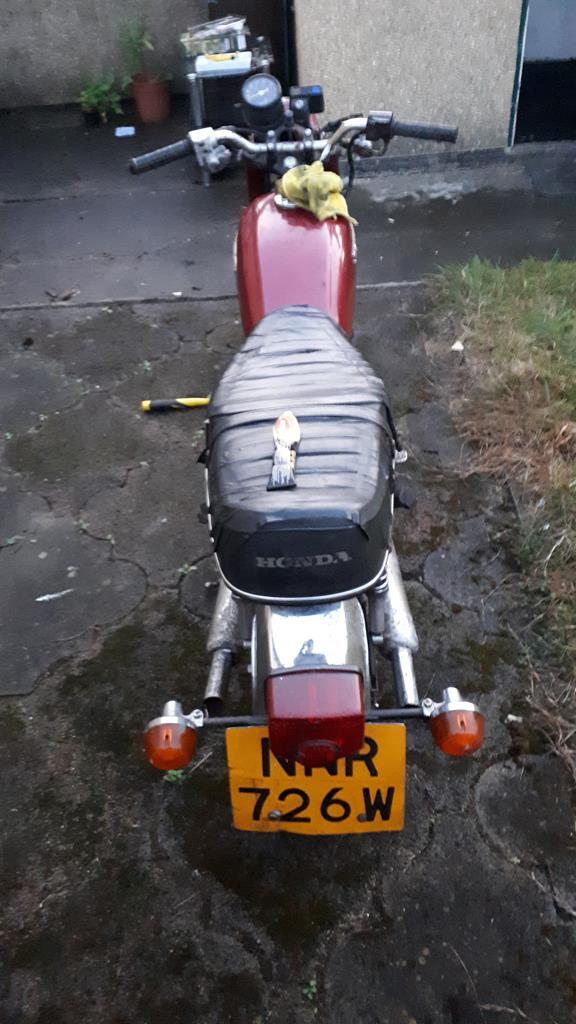 She is, as i'm sure you've all gathered, a 1981 Honda CD200 Benly. Specifically the early 6v TA version. Now when I was first getting into motorbikes my buddy turned up on one of these tat he rescued from a scrapyeard aged 15, and oily-rag restored and still has some 10 odd years later. I saw it and was immediately determined to own one as i decided it was the coolest little thing. Like a Bonneville somebody had put on a hot wash. So when the opportunity to own this one came up, I couldn't say no! Not much known of her history, she has been off the road since about 1998 judging from the old MOT's (each about 15 months apart...) and the chap I got her from was a scrap dealer/house clearance-er so who really knows.
I had her brought upto Bristol from southampton (in the dark, naturally) which led to much anticipation prior to arrival, an excitement upon it! exactly the right amount of patina (lots), as I'm sure people who know me will agree I way prefer oily rag resto's and things that tell their story to a pristine machine (though they are also cool!). Had an instant bond with this machine, chuffed to bits with it.
Initial perusal noted a few missing bits, no terminal rot (plenty of surface rust and chromework pitting mind), some electrical oddities (help) but good compression and weirdly, a new rear tyre.
A parts list has been drawn, some shopping has been shopped, some tinkering has begun and a lot more needs to follow of both the shopping and the tinkering.
On a random note, my mother dearest is also very fond of saidbike, and know wants a motorbike test for her 60th birthday! She can have the test, however I'll build her her own bike I think this is mine! My tradition of naming my machines continues, with Ruby Tuesday.