Clearing out all my old vw stuff that i've hoarded for too long...
I have both fronts and rear bench seat for a Lhasa Green GTI Striped interior in complete unblemished (no rips, tears or fag burns) and more importantly unfaded. I acquired these probably 15yrs ago or more for my mk1, that was being restored, but it went other ways.... The Car has gone and they never got fitted and tbh I doubt i'll ever own another mk1 in Lhasa Green...
Pics will follow once i get them out of their storage and a bit of a hoover to get 12yrs of loft dust off them.
Look like these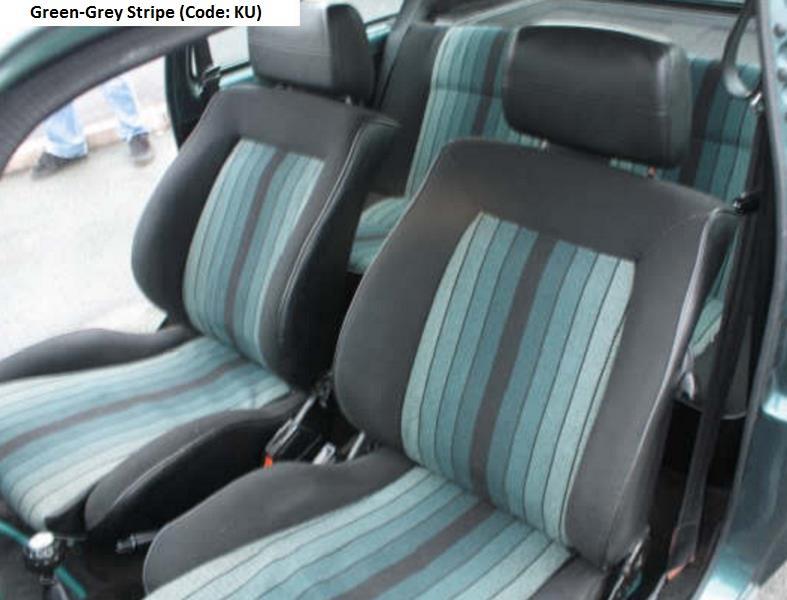 Just trying to get a handle on what they are worth these days. Don't want to over pitch them but also don't want to undersell them..
(Just wish i kept the storm leathers that were in the car when i bought it but alas I just tipped them in the impetuous of youth)....