Back before Chrsitmas one of my best friends did a very foolish thing, he dug out from his parents loft his old Tamiya Hornet that he had as a child back in the late eighties/early nineties. As we sat around the remains of his Hornet oohing and ahhing I got to thinking that back in the late eighties/early nineties I was also a Tamiya driver, and I had a Grasshopper which should be tucked away in my parents loft somewhere, awaiting it's return to the road. Well my friend has been working away at his Hornet, and the other day he asked me if there was any sign of my Grasshopper yet? There wasn't, I'd thought about digging it out, but not got around to it. (My Parentls live a good two or three miles away, and I only go there once a week for dinner, so I'd just not had the chance!)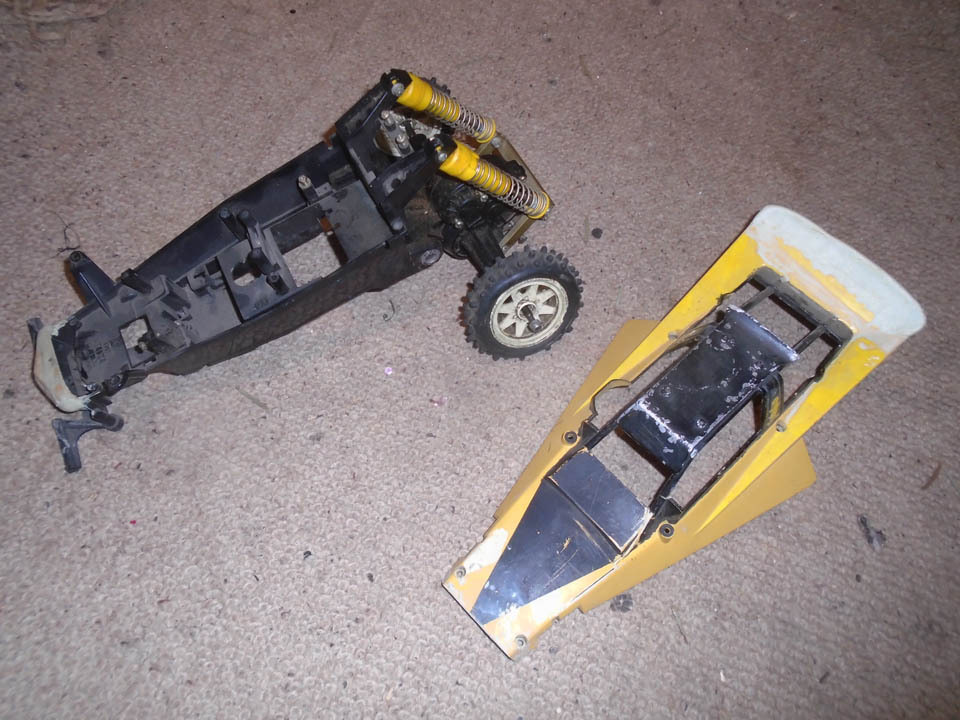 Anyway, long story short, Friday evening after dinner I decided that I should dig it out (Much to Mrs Pistonpoppers delight I might add!) So here is what I've got. I remembered that the shell was broken when I last saw it, but the car was complete, with radio gear... I think I've been the victim of having two younger brothers who were also into radio controlled cars! Of course neither of them know anything about the missing parts!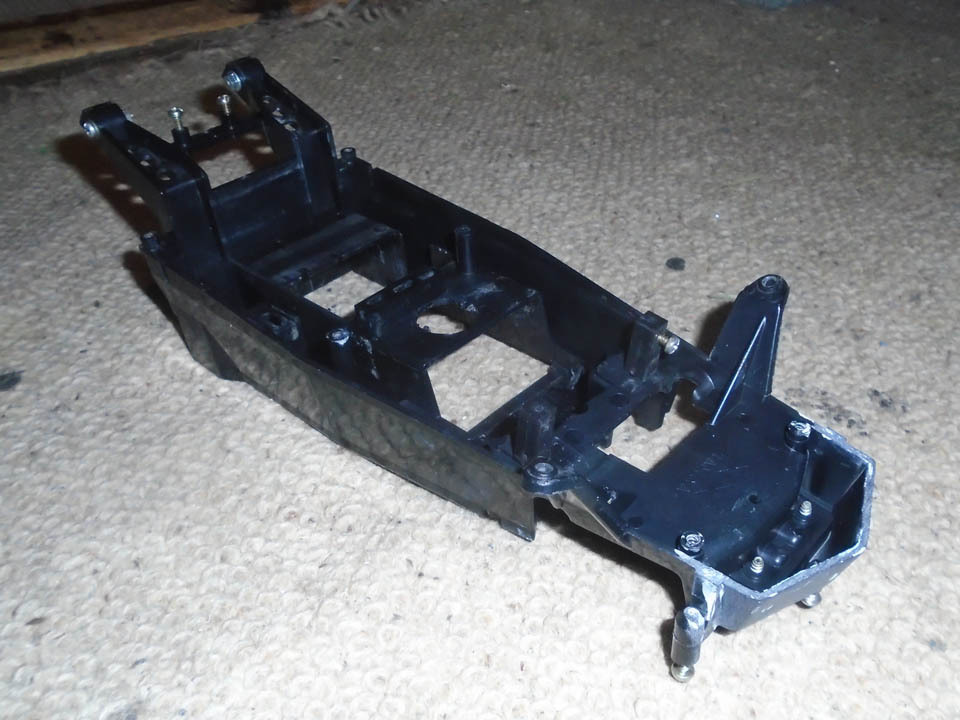 Back in the day I did cut the shell, and for some reason I then bonded the front part of it to the chassis with epoxy putty. First job was to try and undo that faux pas!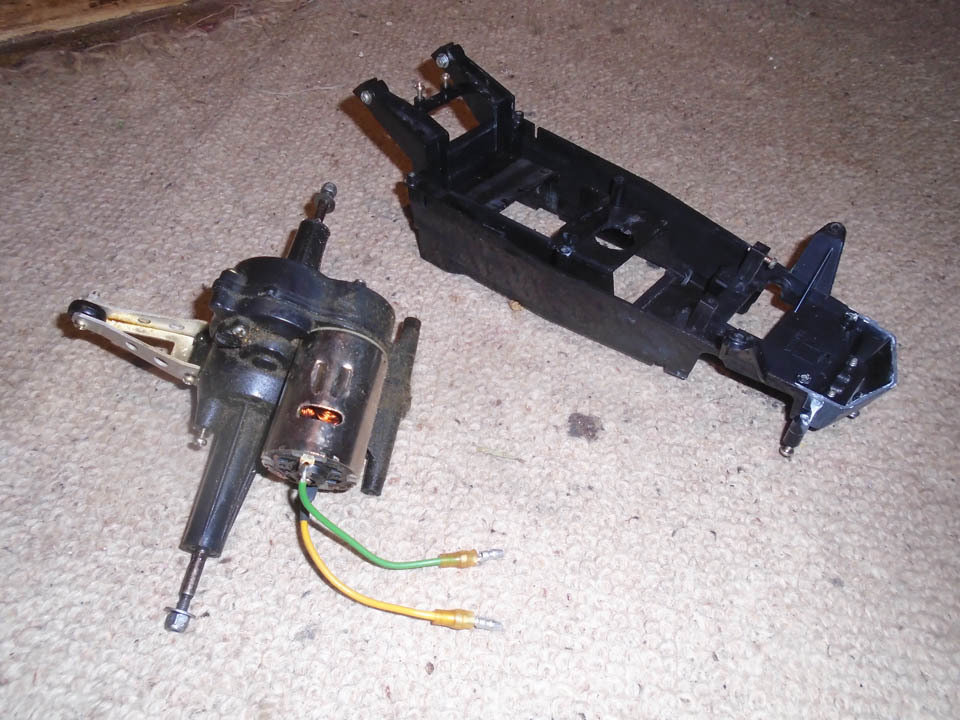 With the front of the body removed and the offending epoxy putty cleaned off as best I can I did think about leaving it at that, but it just looked a bit rough!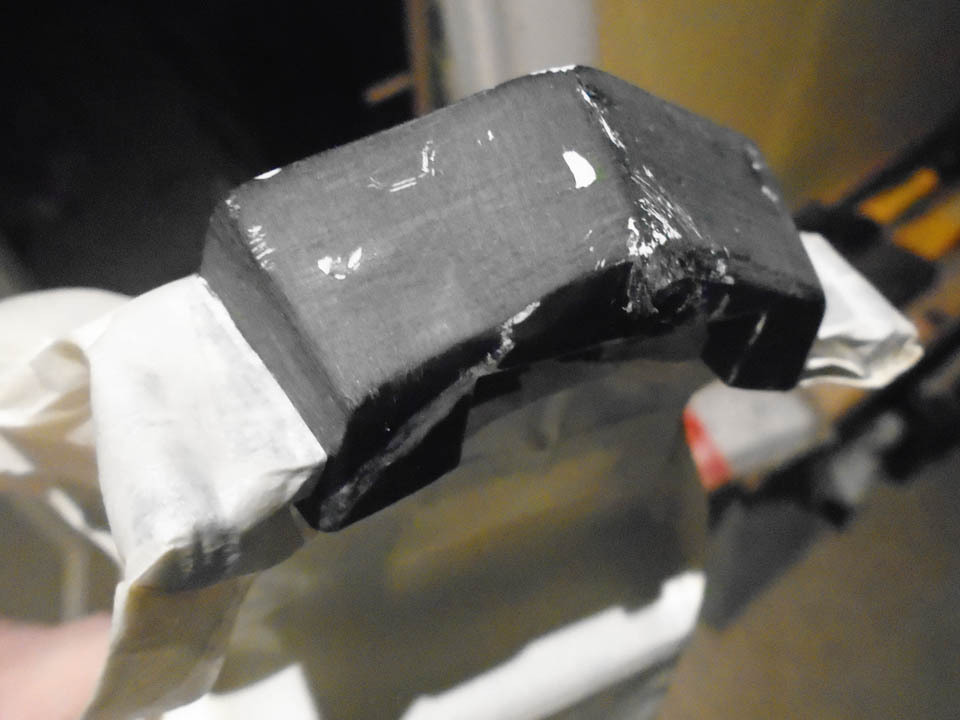 Out with the sandpaper...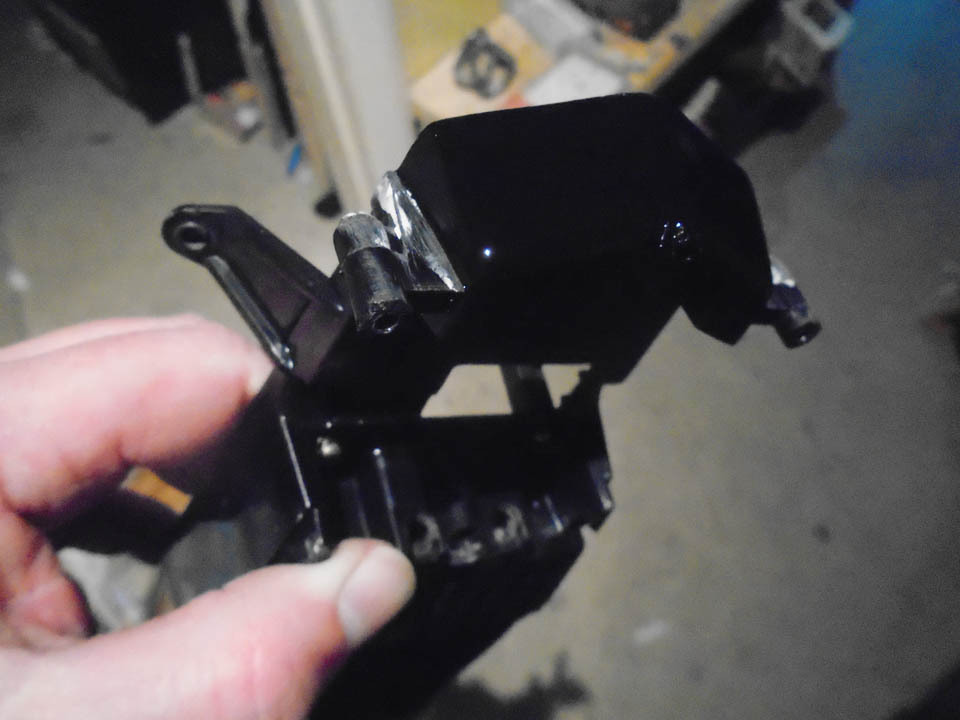 And then out with the paint... Just for the front bit. So far this is where I am at. I'll be honest I'm a bit out of the loop as far as old Tamiya Radio Controlled Cars go, so I'm not too sure where I go now for bits. Back when I was playing with this stuff there was Beaties, but I think they've gone now, as have the independent model shops that I used to haunt. As you can see there is a fair amount missing, so this will probably take a while!