eBay is a terrible thing. The random lightbulb moment was seeing a Matchbox Superkings Dodge van. "Ping!" - looks a bit like the Cannonball Run ambulance. Turns out it's as close as it can be, the toy being a B100, the real thing a B200. Same face, different elsewhere. £4 later it's mine.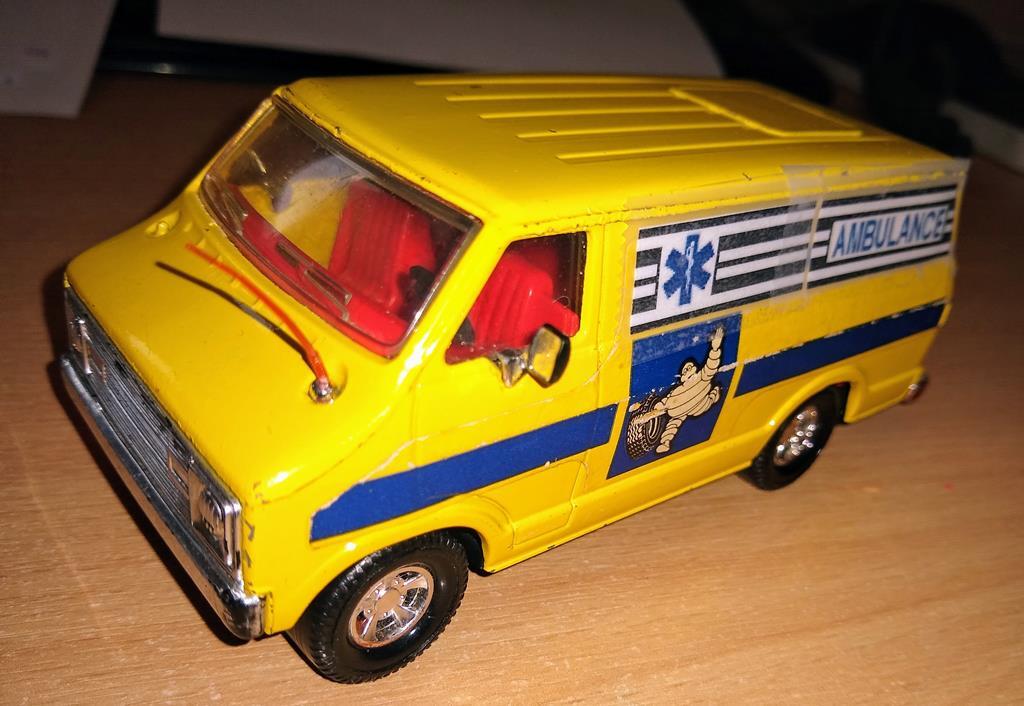 Better than anticipated. The pic above shows some lunch break skills on MS Paint having a dabble at creating the side windows - seems legit. Still has the door mirrors and bonnet aerial, axles straight. So I took it apart.
Some niggles.
1) I've never successfully modded a diecast.
2) I am ham-fisted at best.
3) No equipment to do it.
4) More lacking of skills etc will come later no doubt.
Fount a guy on eBay selling Code 3 light bars for trucks and stuff, but nothing big enough for the van. I contacted him and he's sorted me out with some pre-painted red bars and some plain ones I can have a mess with. 3D printed I presume and will do the job nicely.
So here's where I'm up to so far. Stripped shell, bogged up bonnet holes and a red light bar placed to see how one looks.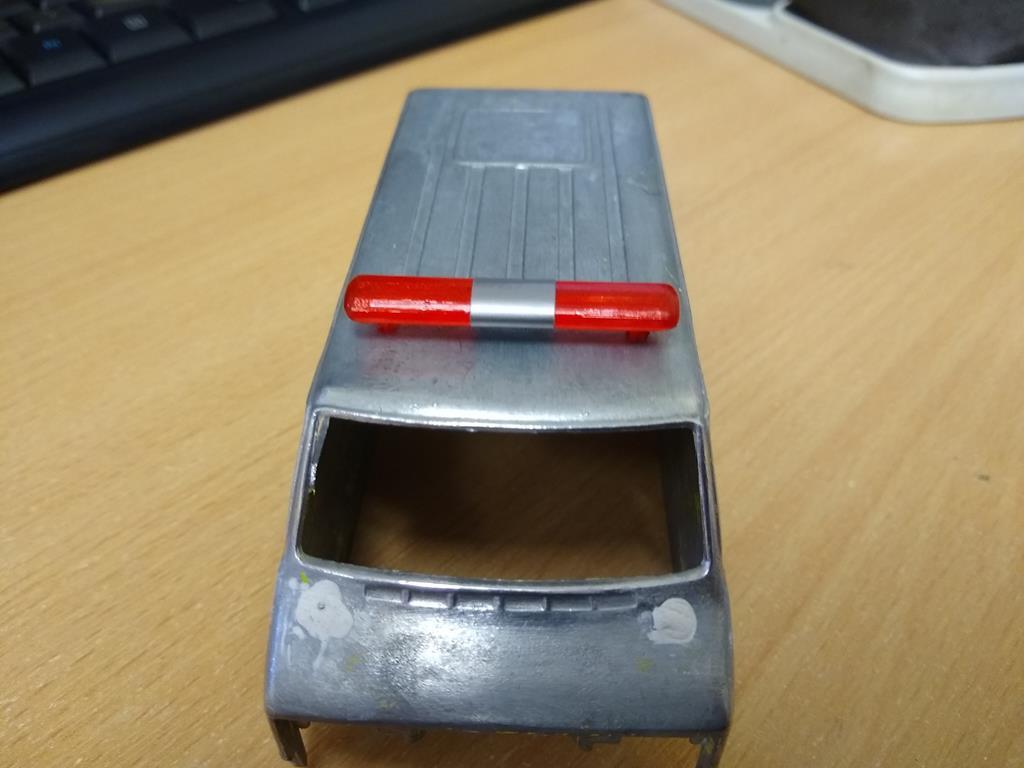 Updates whenever I find time to move this along.