It's been a while since I looked at this, busy putting together a five year in the making Raleigh Twenty that I finally got wheels laced up for.
Anyway, I got busy in Paint over the weekend and recreated the Windows etc item by item as individual .PNG images and then grouping them together in another image for the white or clear laser transfer paper. The images are 400% the size I need for the van, so are printed off at 25% in a "Glossy Presentation" mode.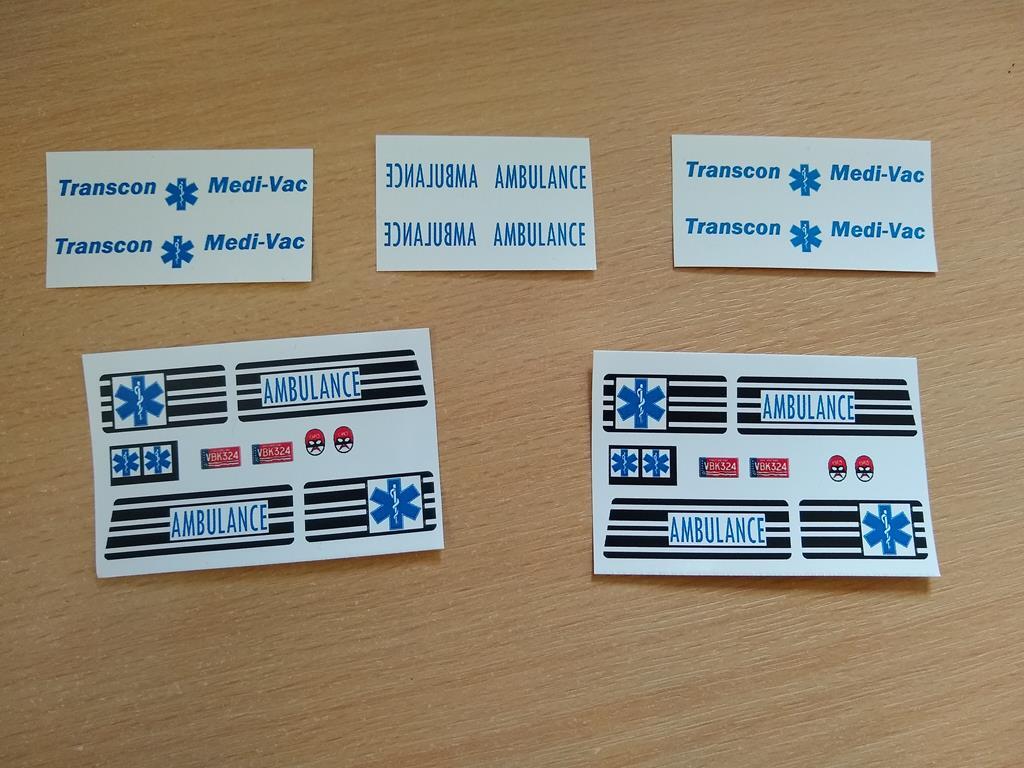 Because the Matchbox van has split side loading doors rather than a slider, the front window is a little shorter than the real thing. Can't have everything I suppose.
I'd already cut them up to fit in a brown wages envelope to keep safe when I took the picture. Experience so far is that I muck up the application, so printed double what I need.