While i am stuck at home i might as well put this garage up extension on here for users to take a look at, This was started in late 2017 and dragged on a fair bit, 1st things was taking out an old wall and putting a temporary fence up so the neighbour didn't have to see all the on going work.

After doing a bit of digging i found the corner had very little under it so in went a big hole and a cubic metre of concrete.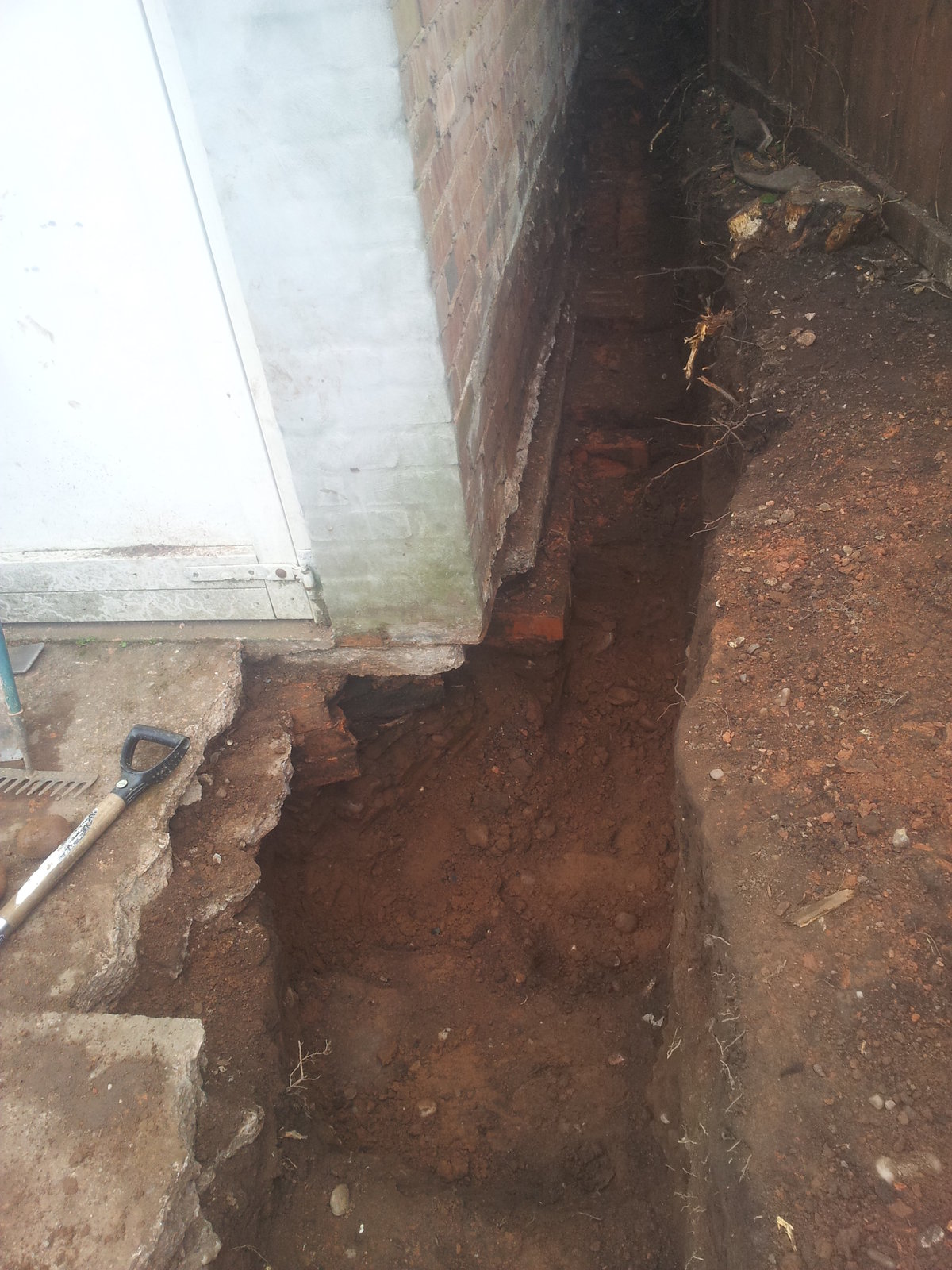 Set out for the new extension and cutting out of the old drive was next followed by digging out and footings then some big Lego started to get back to ground level.