I like a bit of vintage rc.
When the world went a bit crazy all the tracks shut, so I figured the best thing to do was build a small one of my own.
Back of the garden had a rocker, some shrubs, a falling down fence, a greenhouse I never used and a lot of weeds. I ripped it all out, commandeered half the lawn and set to work.
The size of the area I had to work with. Back area was higher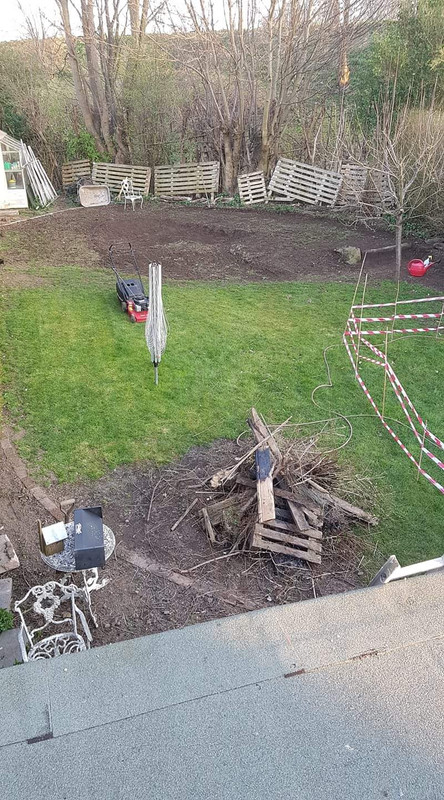 I built a drop off to deal with the higher area and a double jump that leads into a banked corner.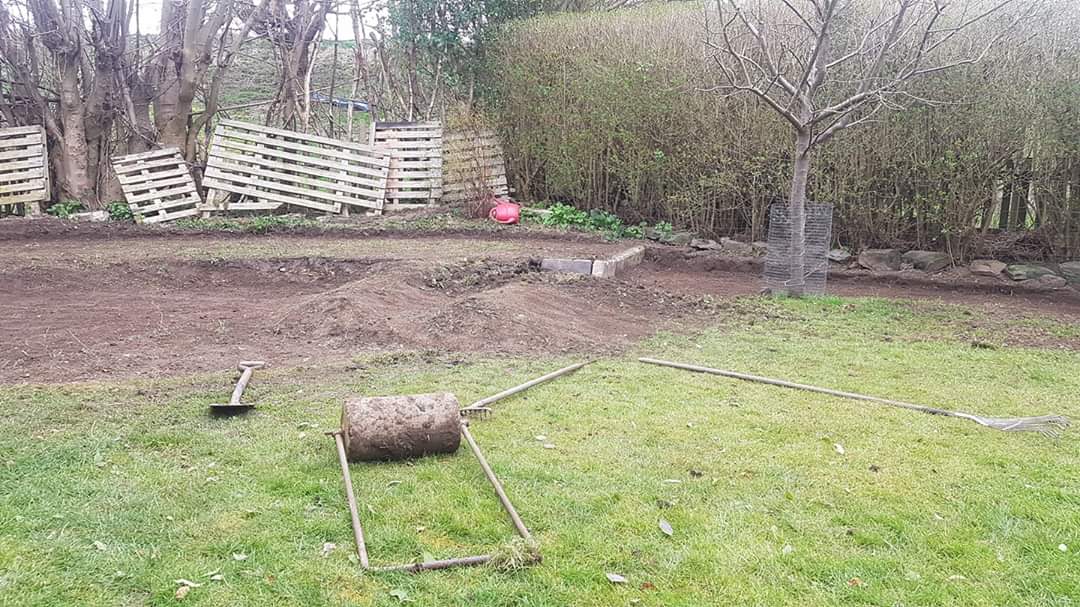 I got some sand filled fire hoses that came from a local track somewhere and laid it out best I could with the space. There is a sweeping right hander, then the drop off, into a right hand hairpin. Got to get that right and have a decent motor in the car to be able to clear the double. Then hard on the brakes, banked left hander. After that there is a slight left leading into a right hander that opens out onto the straight.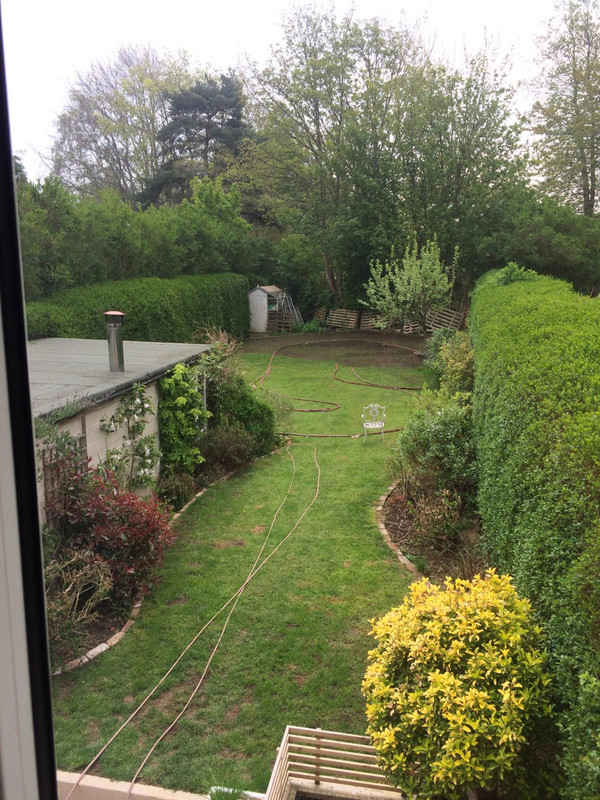 Final layout being inspected by the dog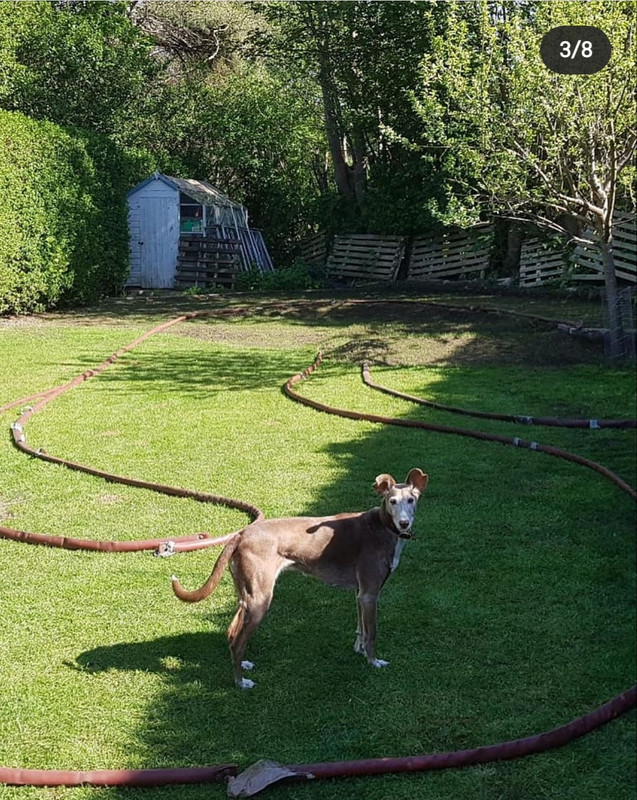 It worked out quite well. Need a fair bit of power to make the double but low gearing as there are a lot of tight corners. Not a high speed track but flows well enough. Took a while to work out the right size for the double so it's not too easy bit is still rollable for the slower cars.
My phone broke recently so lost my pics and videos but I'll take some more pics of my cars and see if I can get some running videos up. I tend to favour cars from the mid to late 80s. My main go to runners are a gold pan rc10, a schumacher procat, a tamiya egress, a tamiya super astute and a tamiya stadium thunder.
Around this time I bought a large job lot that was a racers set up in the late 80s, that got me some vintage speed controllers and a lot of old motors, which is great as most of my cars run brushed modified motors still.
Track has been packed away recently to renovate the grass. I wasn't sure if I wanted the track dirt or grass when I built it.
As it's staying grass I needed a different lawn mower to keep it as short as possible.
Of course it had to be old, so I bought a 14" 1957 atco. Stripped it, cleaned it. Didn't repaint. Rebuilt the engine and had the cylinder 're ground. It's a nice little thing.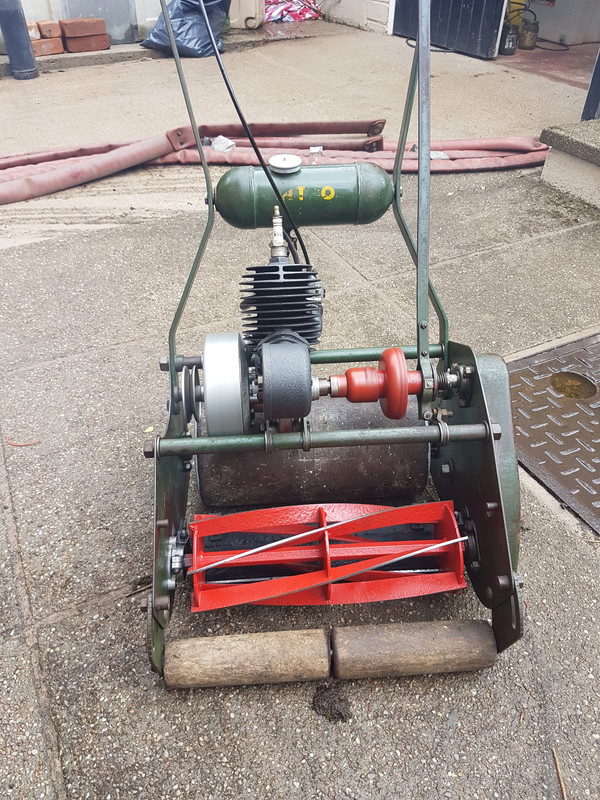 Gave me something to do while I was off work