I bought it stock standard.
I lifted the suspension with 3 inch,
followed by a 2 inch body lift
then 35 inch tyres, an exhaust, a little bit of engine work, bit more engine work etc etc
It was a very fast and capable 4WD.
However after taking it to the beach and showing of I calculated
that my car just used ......2.82 mpg
That was more than my brothers new prime mover truck.....
I sold it soon after, but still miss it.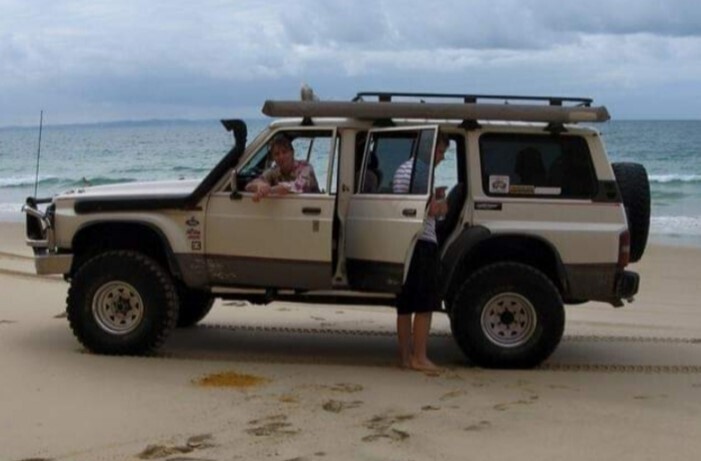 Are you sure there wasn't a hole in your tank?!?
No, not a hole at all, I did have one in my wallet though.....
I was just showing of on the beach of Moreton Island. A beautiful sand Island of the coast near Brisbane. There are no real roads just sand tracks.
With my new big exhaust and all the work done behind me it was time to show of. My tank was good for about 83 liters. I got 85 Km on the clock when I had to fill it up. Luckily they did sell fuel on the island back then. They don't anymore.
I am now much older and wiser!! I am looking at this thing tomorrow morning! At least it has 2 tanks!! Good for 150 liters of fuel