Well that was odd... however let's rewind a bit first.
About a month ago I got a message from Rodrigo at the excellent
Hillclimb Monsters
(who arranges the guest cars at RR Gathering with us now) asking if I was going to be at Goodwood Speedweek, a fair question given our relationship with Goodwood. I told him that sadly I was not, as it was super tricky to get press and the whole event seemed to be fairly locked down to limited press+drivers/teams. He then kindly informed me that actually yes I was going, and I'd need to bring someone else with a video camera too in order to film for HCM, as they had been offered a press spot, but Rodrigo couldn't go, seeing as he is based in Portugal. Just like that, Cinderella was going to the ball.
A bit of scrabbling around (a cheeky chancing to see if we could get three video people there rather than just Jason and I), accommodation got booked, time off work approved and planning started. Rodrigo had four or so cars he wanted footage of for his channel, supporting stuff to go at the start of the videos and he'd deal with Goodwood to get the track footage. Then we were off to the races to do our own RR stuff. Perfect.
The format of the event was Thursday press day, Friday, Saturday and Sunday were race days, with the Rally cars running on the Thursday night and on Friday, Driftkana on the Saturday and Sunday, Shoot out over Friday, Saturday Sunday and races in between. A perfect weekend of diverse motorsport.
Let's start with the rally stage.
Due to the fact there were no spectators present Goodwood were able to use part of the track and a whole load of the general outer track spectator area to run the rally stage. The cars were divided in to two parts, those with current FIA regs were doing timed runs and then there were the demo cars (mainly older Group B and things still running to their period regs).
Let's make with some photos shall we: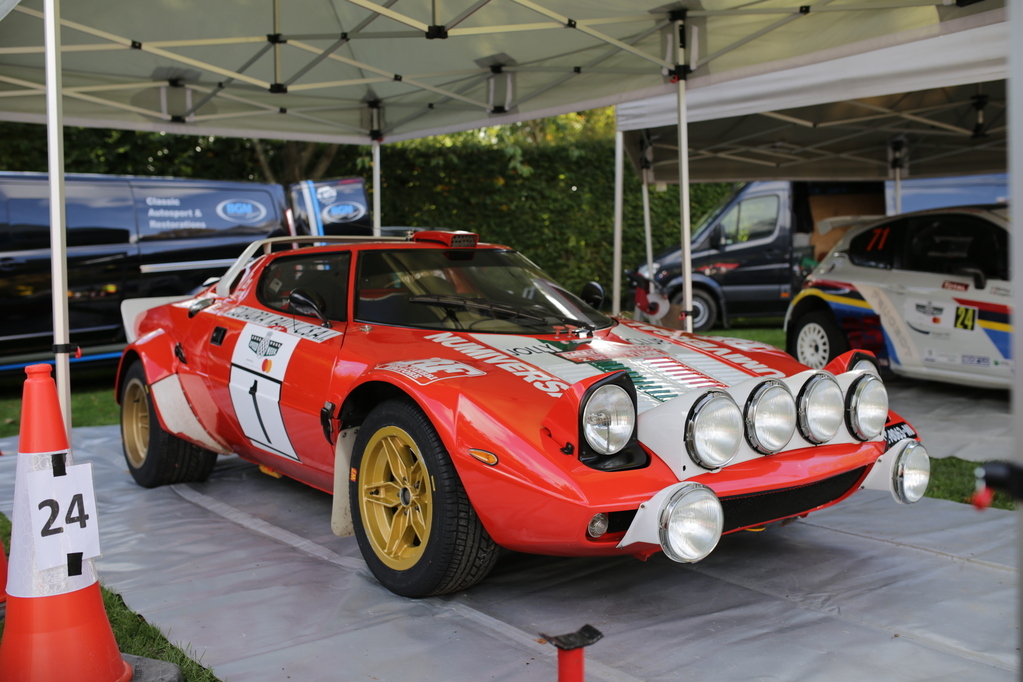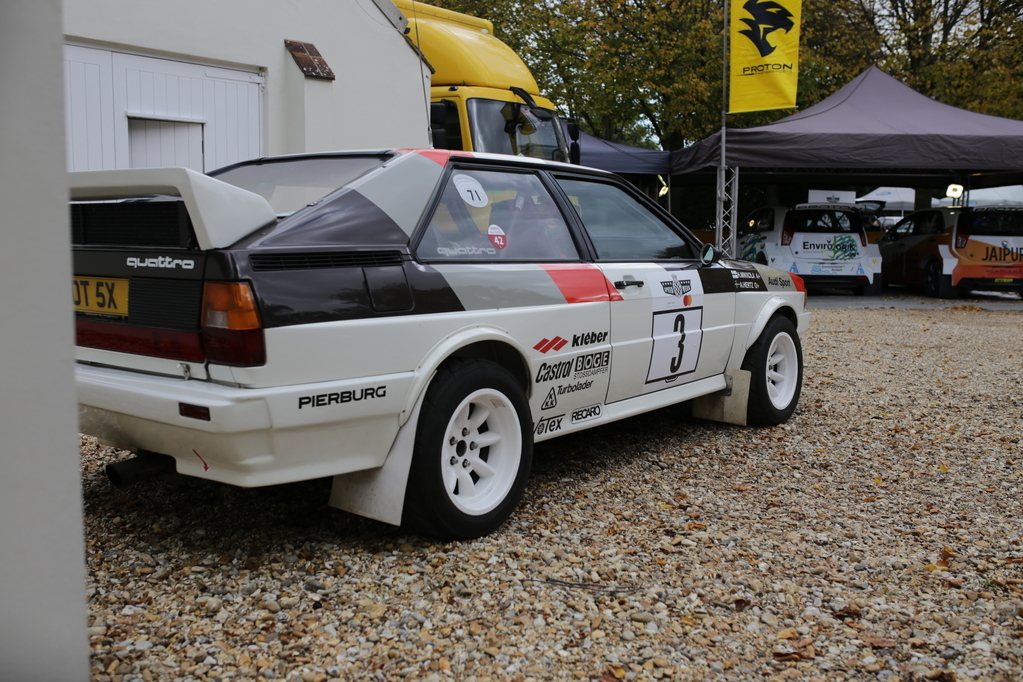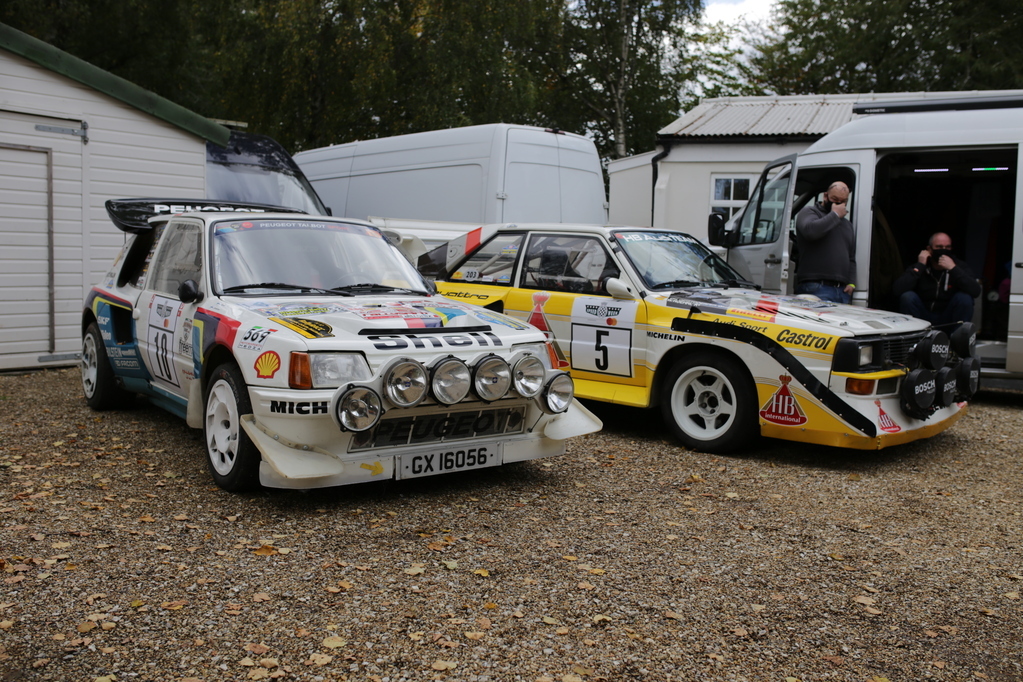 We managed to grab Ben Mellors that drives this for an RR Chat about the car, which will eventually see the light of day after we've found time to edit it!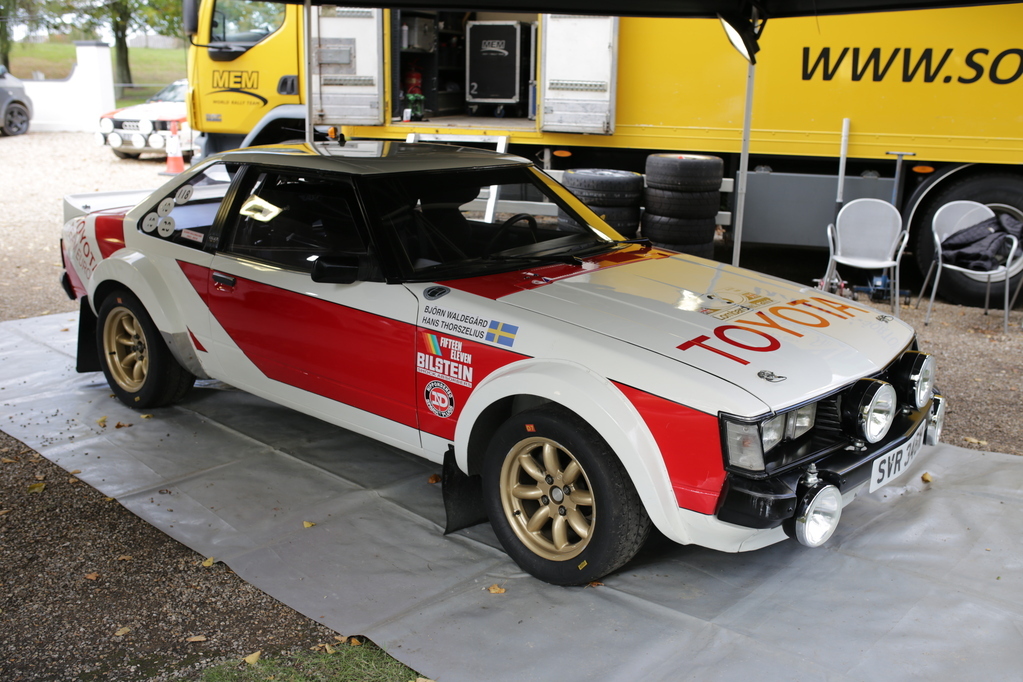 We then headed off for a wander around the paddocks, most of the cars had already arrived, although there were a few stragglers. The layout in the paddock made the whole thing more interesting for me. Cars were lined up by the teams that were running them, rather than by race (as they usually are at Goodwood), so you had a mix of cars in all areas, which made for some nice photos (at least for those skilled enough to take them, I barely took advantage of this haha). It is worth noting at this point that everyone at Goodwood had to wear face masks at all times, inside and outside, the only exception being when sat at one of the lunch spots for food and drink. This wasn't as vexing as it may appear, at least not for me who had a nicely fitted mask that stayed put (although it did steam up my glasses when I put camera to face!).
Have a casual Porsche 917, apologies for the somewhat unedited nature of these photos, I took 1,500 of them and I've not had time to fully sort through yet, so you are getting them straight out the camera... or in the case of this shot, not straight.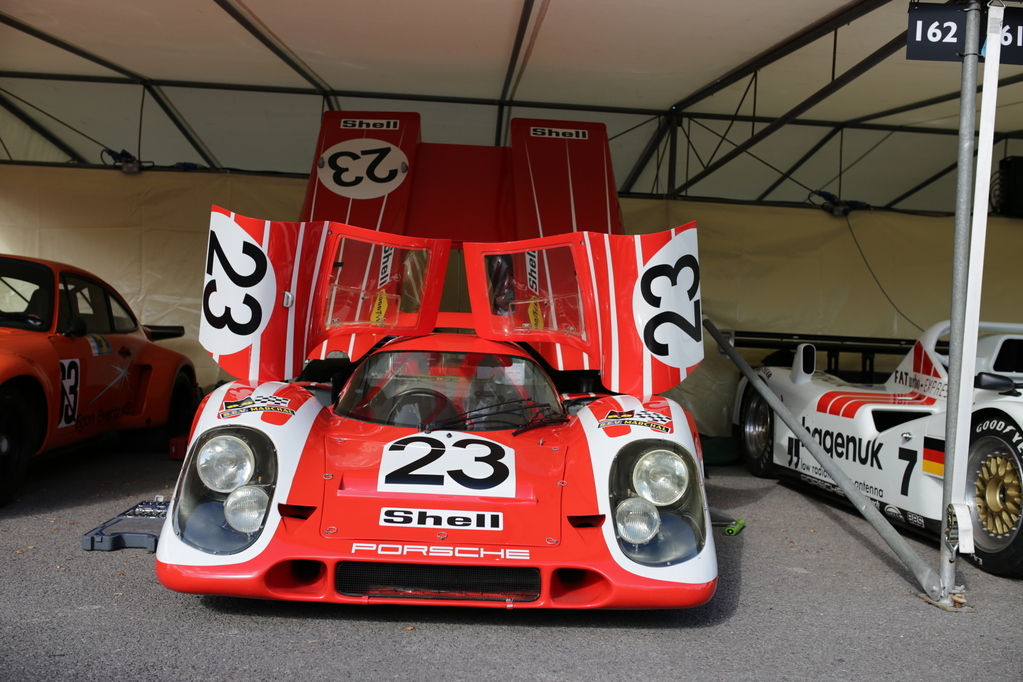 Here is a collection of some old race cars you might like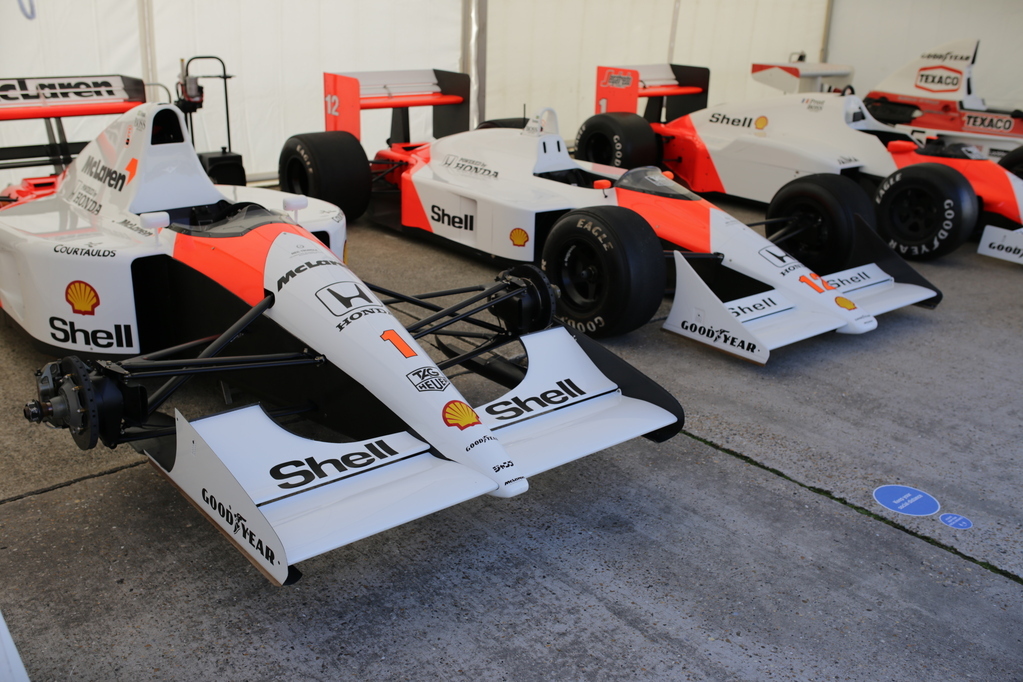 This was stashed in the paddock, I'm not sure if it was someones transport for the weekend or if it ended up with roundels on the door and out on track.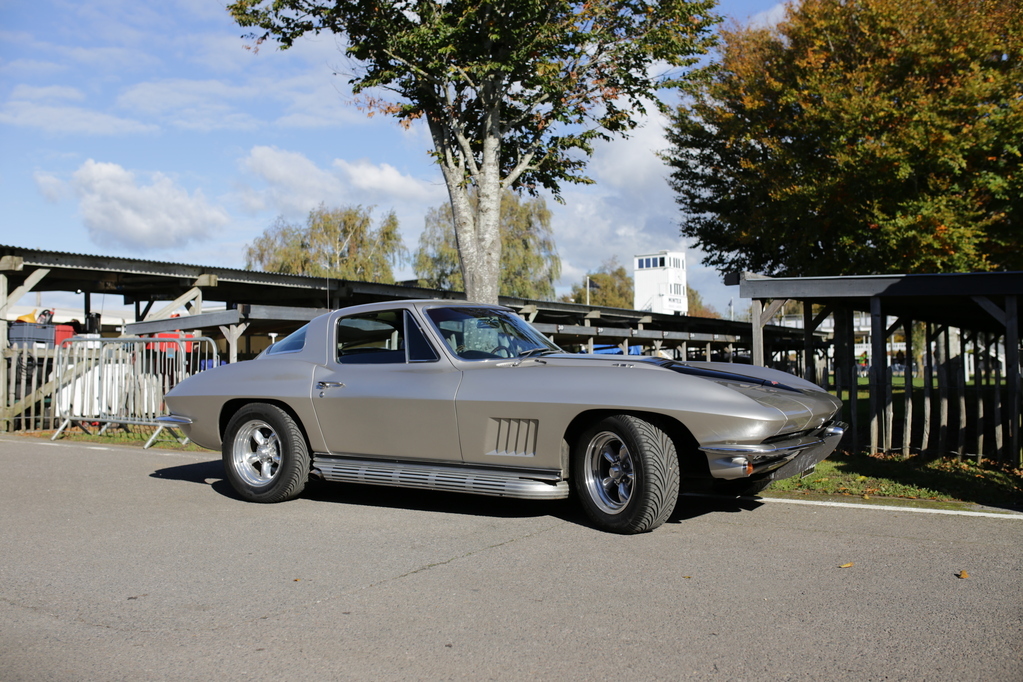 The chaps at
Prill Porsche
had a great line up of desirable aircooled goodness, including this red 904 and the 910. Both of which make a very very loud noise when you are standing next to them. Note also the matching face masks.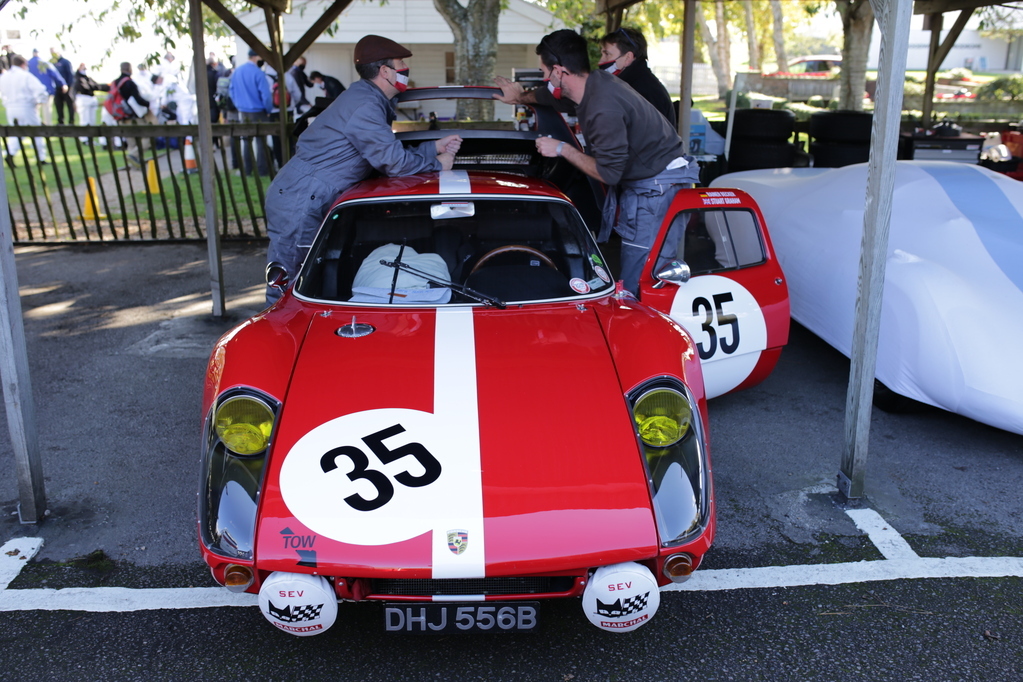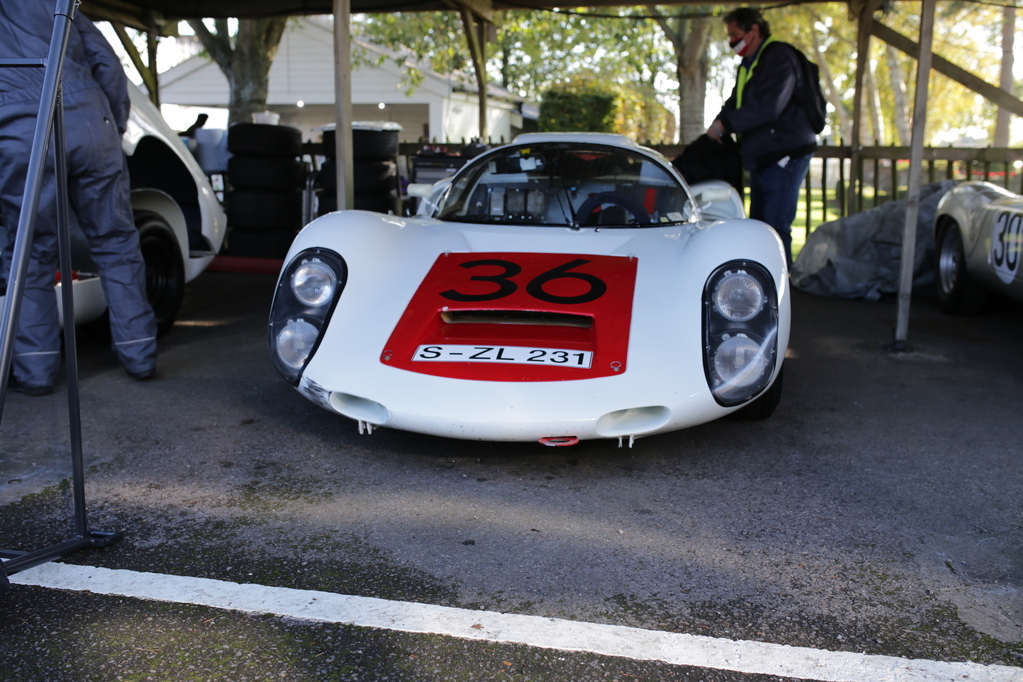 At this point Jason and I had to head to Sainburys to buy supplies for the long weekend (mainly pizza and mac & cheese for me as I knew I'd need all the calories I could get based on previous experience) then off to our accommodation, which was very lovely but about 35 minutes away, so not easy to just pop back to during the day, it did work well for us though and meant we didn't need to worry about booking meals or anything each evening.
By the time we got back the rally stage was in full swing and we ended up shut out, the only entrance to the event crossed the rally track and for safety reasons they shut the gates. Ten minutes later we were allowed in, just in time to catch the switch over, where they ran the rally stage one way and then the other. Cameras came out and photos were snapped (again, sorry about the lack of editing, keep an eye on our
instagram
over the next few months and they will probably appear in edited form):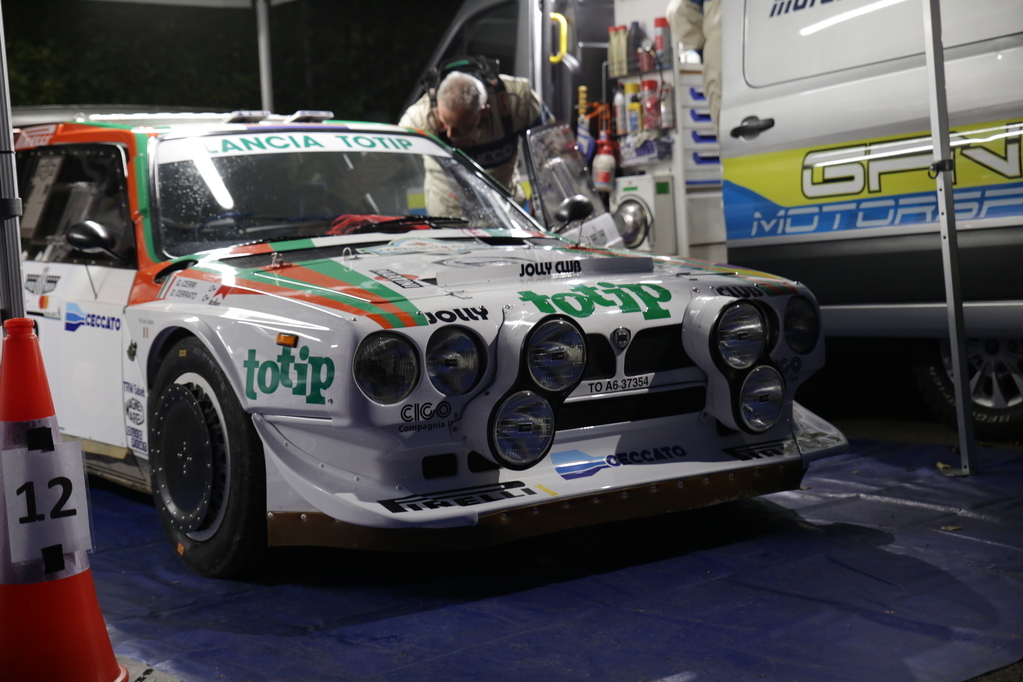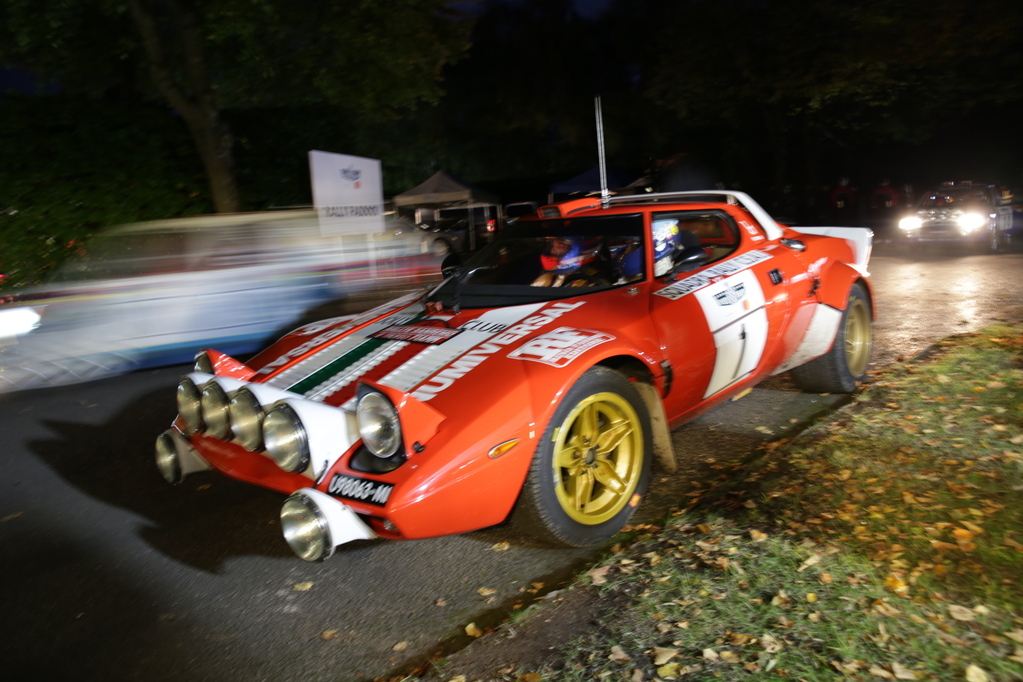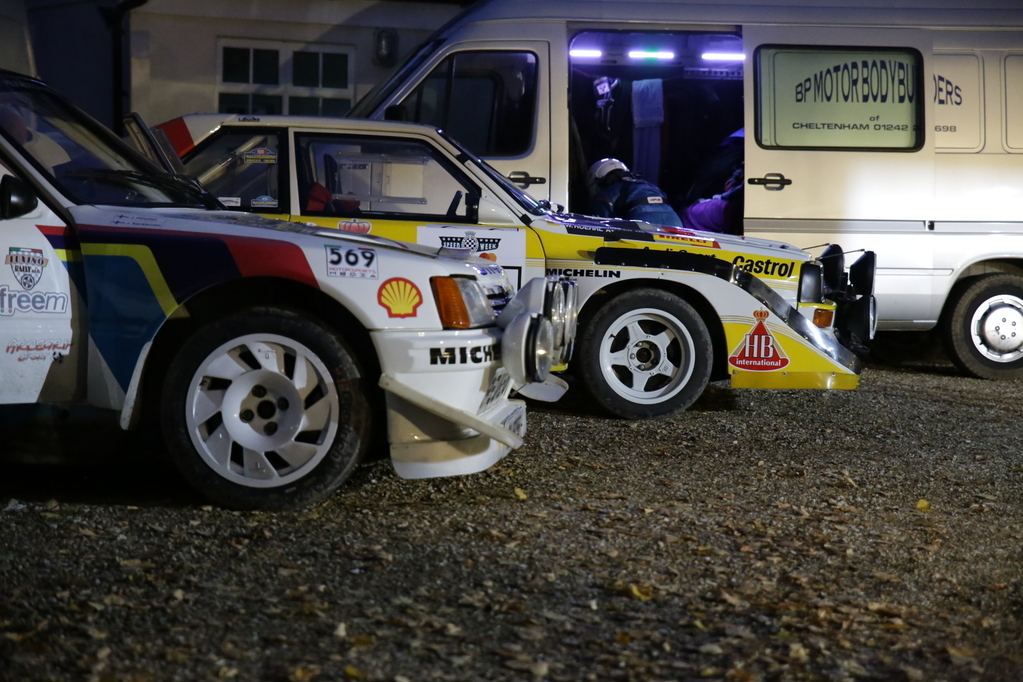 Capturing the cars was super hard from the position we were able to get to due to the positioning of the lights, but I got a couple of shots where you can legitimately make out there is a car in them.
Here the iconic silhouette of the Metro 6R4 does all the work for me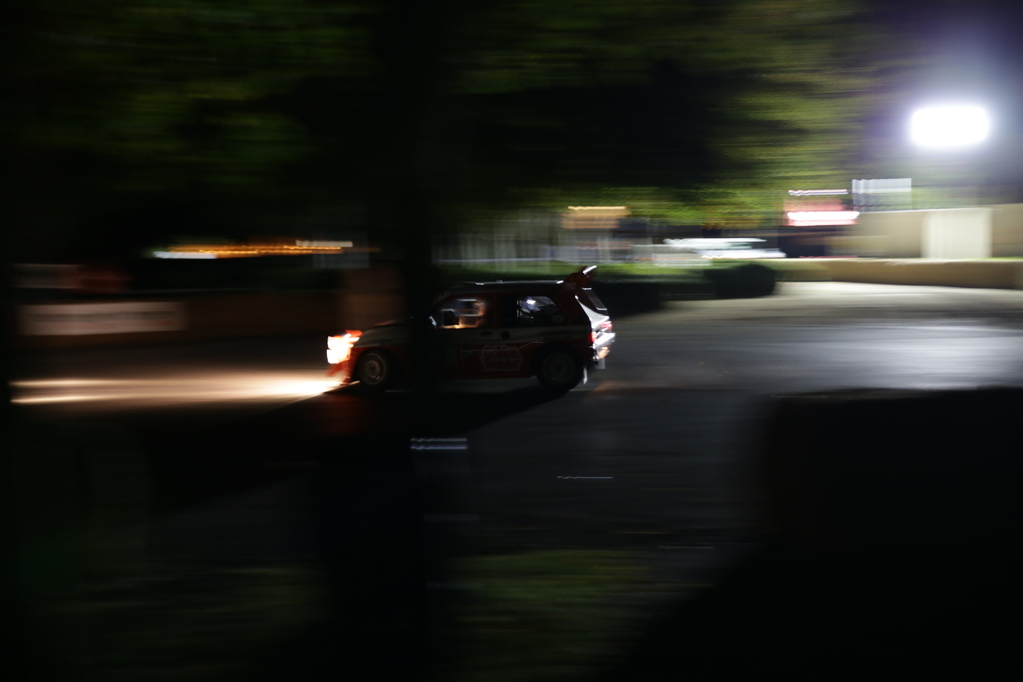 Here is a Subaru (I think) charging through the night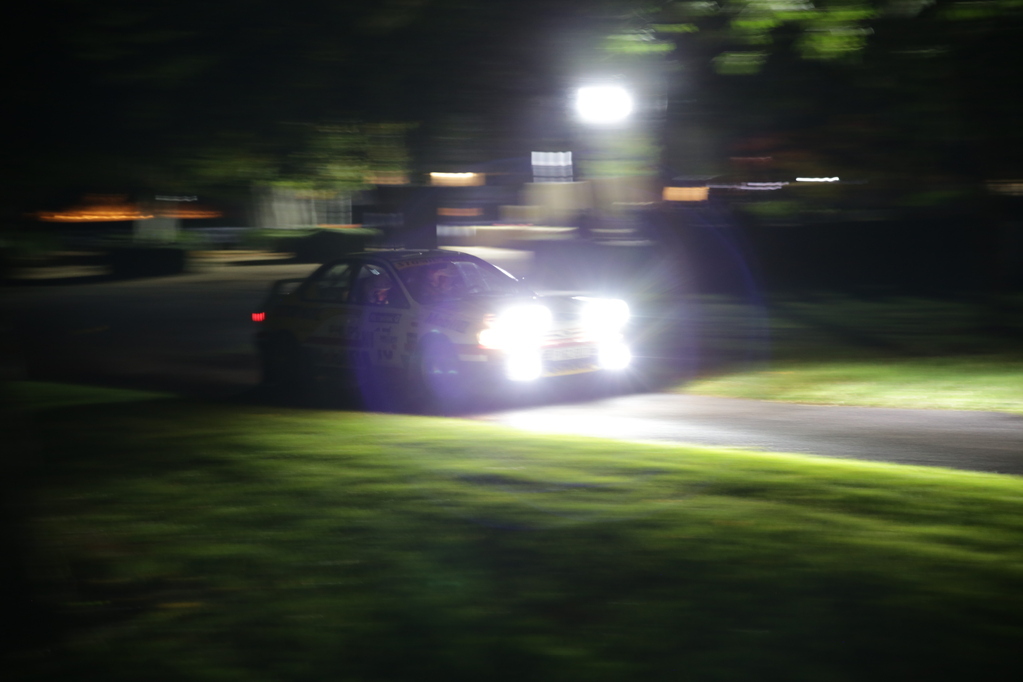 With the sound of the cars ringing in our ears we headed back to the car and our beds, we knew we'd have a long few days ahead, it had already been a worthwhile trip, who knew what we'd see in the next few days.
More to come...