So here's where I'm at with changing out the driveshaft on this car...
Tried to use the brake disc as leverage only succeeded in splitting the inner CV. I know there is a circlip on there but no amount of pry bar or screwdriver action will move it.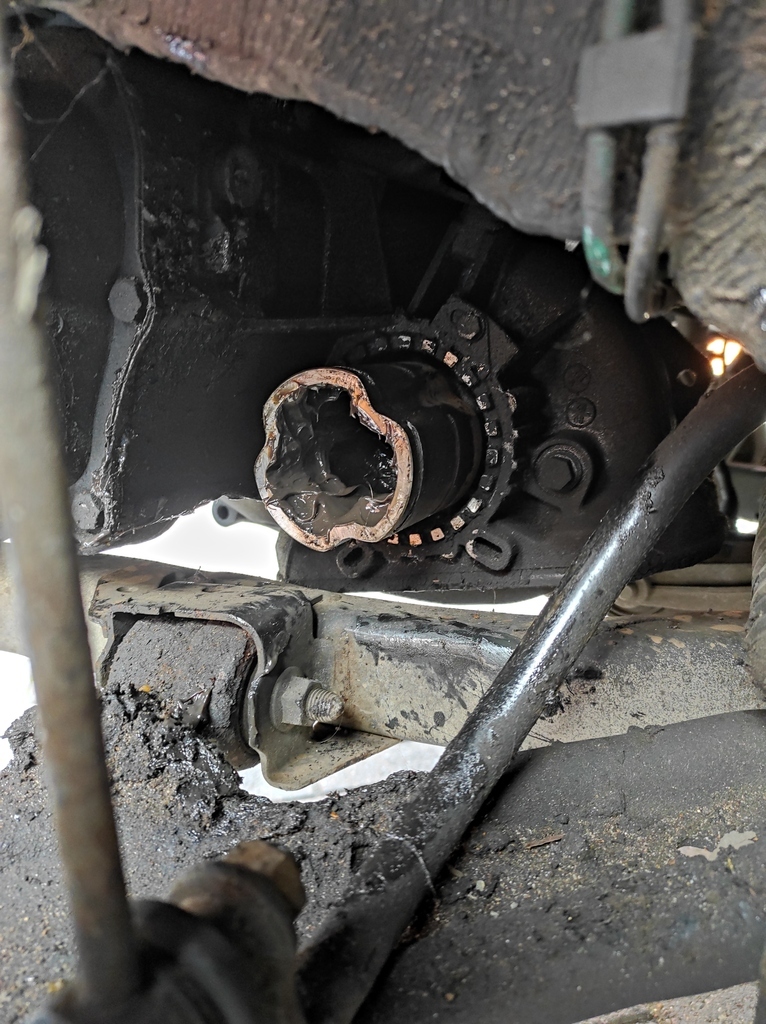 The whole gearbox & engine are shifting but not the remains of this joint.
What are my options? Try to remove the other side and drive it out through the middle?