Right team.
LED Strip/Ribbon lighting.
Today's technical question is around the parts needed, and effective fitting of LED ribbon lights.
Suspect it is an easy job, based on what Google says.
I have an idea, and it needs to be done.
Using LED strip light, to look like Neon lighting from a distance at the top of the carport structure.
Specifically the red board only, I contemplated the upright posts in red or green, but then it may end up being too Christmassy.
I have seen you can buy 5 meters of non waterproof strip for as little as £6.00 from China, up to locally sourced, waterproof strip from Essex for £14.00
This excludes transformer, connectors etc. I do have a nice 12 volt transformer in the garage, waiting for a job. So it may just work.
So this is the red board, either on the lower edge, or even behind or just below the roof sheets, but I think behind makes more sense.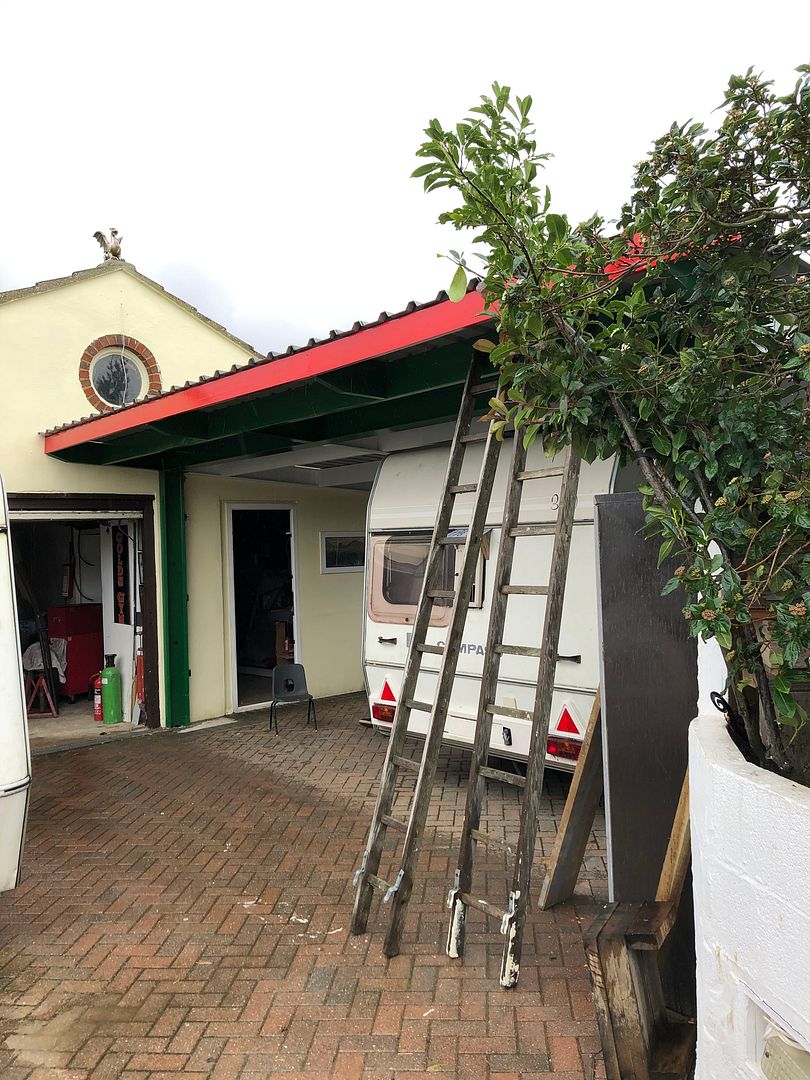 Advice, tips, links, experience, guidance appreciated
I have not been to my local TLC electrical wholesaler yet.
Thanks.