So with Sally being set on buying a 2017-2019 Ford Fiesta as a daily, one of the colours that comes up for sale that she is not keen on, is white.
She has said no Black or Burgundy
Based on all the input here
forum.retro-rides.org/thread/218606/25-liter-small-ford-engines
I am pretty certain that it will be a 1.25 three door she settles for.
Now I have tried to convince her that White is not a bad choice.
I said we could do some simple graphics down the side and even over the top.
So please do share anything you have seen at shows, online or in the various games people play.
Some ideas.
I like the simplicity of this.
Imagine it in Ford Motorsport blue, and a bit of red detail on a white car.
And she is Sally R so an SR in stead of ST could work.
This is quite busy, and pretty certain to fail the "Understated Sally Test"
But another direction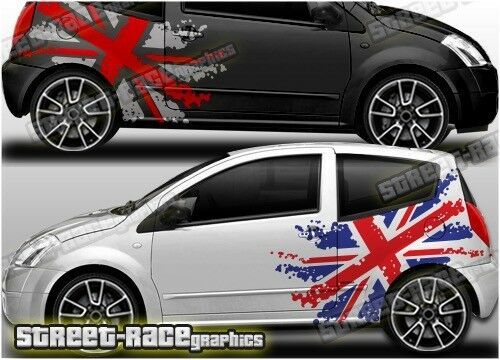 As always, thanks for the input.