This is me:
forum.retro-rides.org/thread/204912/mercedes-benz-w123-230e-w124
I bought a lovely 2003 Mini Cooper S (R53) via Auto$hite, which my wife and I collected last Sunday.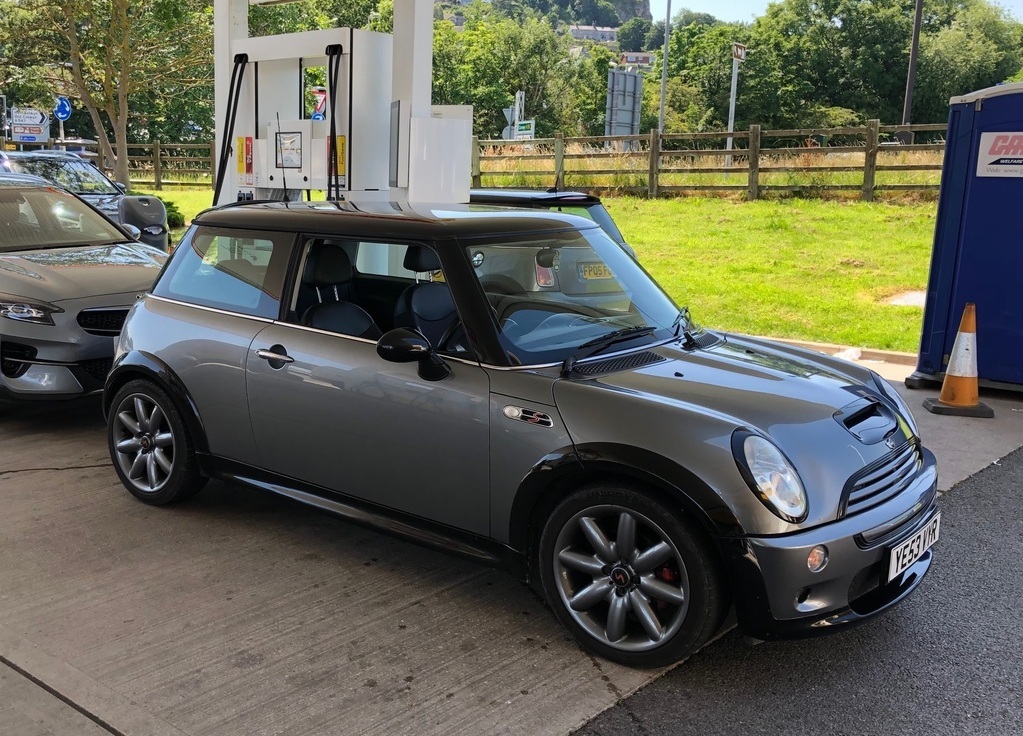 The Cooper made the 250 mile 4.5 hour journey to Buckinghamshire (from North Wales!) under its own steam but all was not well under the bonnet. The fresh air vents were providing anything but fresh air, I was choking on oily fumes. I stopped on route and wiped a lot of oil from the rocker cover and gently kept going, keeping the engine revs below 3k.
Next day I investigated further. There was oil all over the front of the engine and on top of the exhaust manifold shield.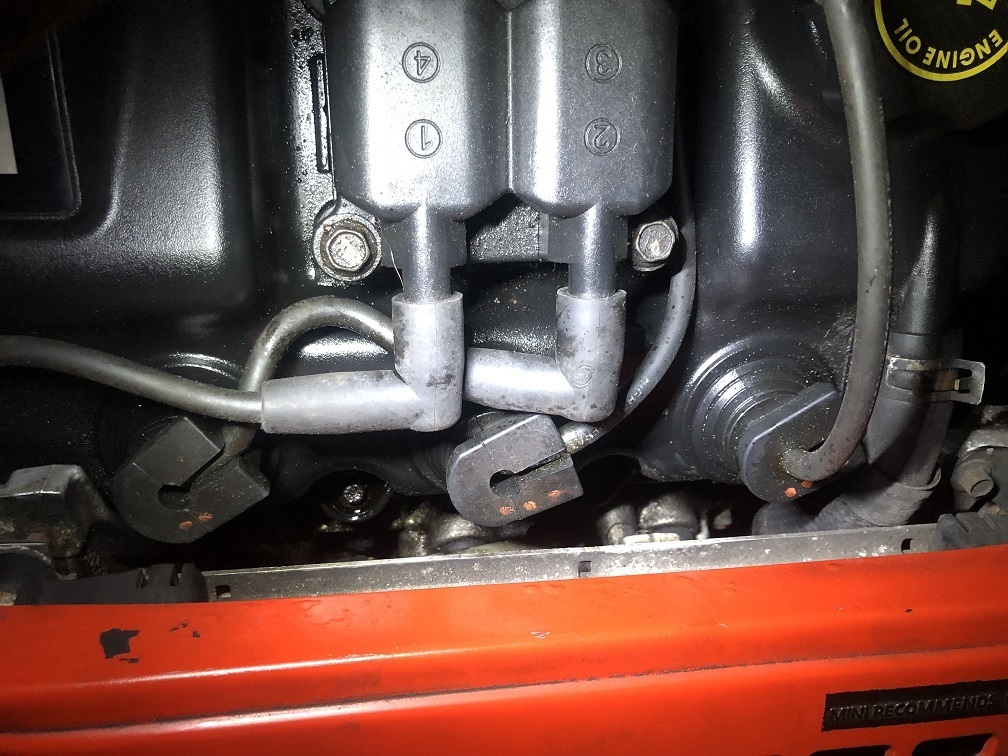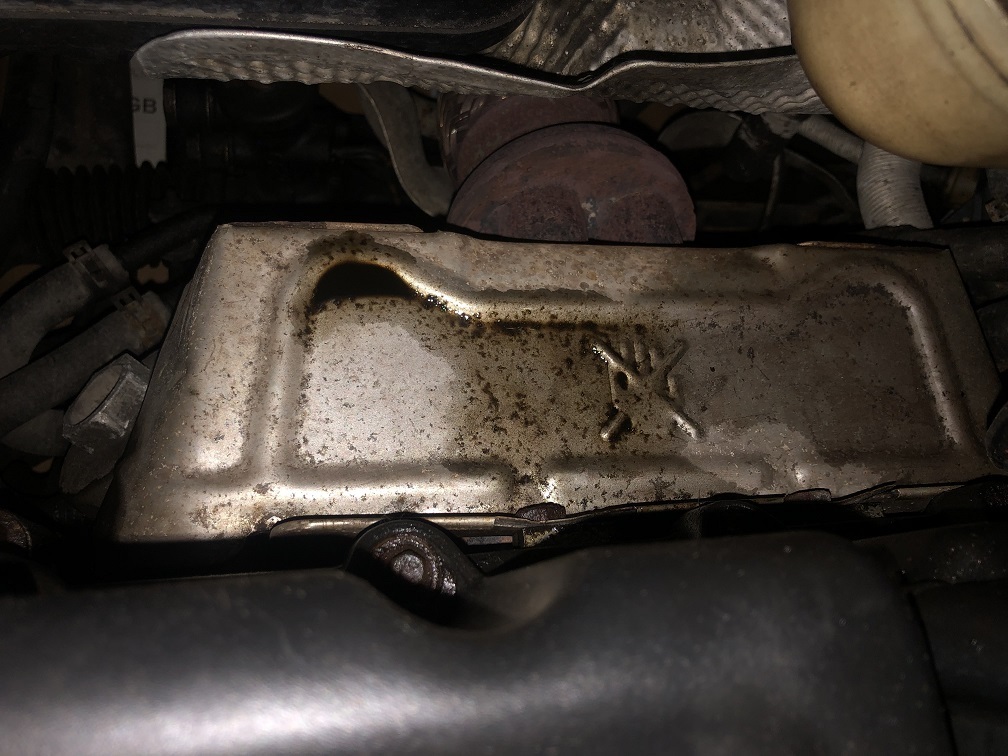 I went to remove plug lead No 2 and it came off in two pieces, the metal connector has split from the cable.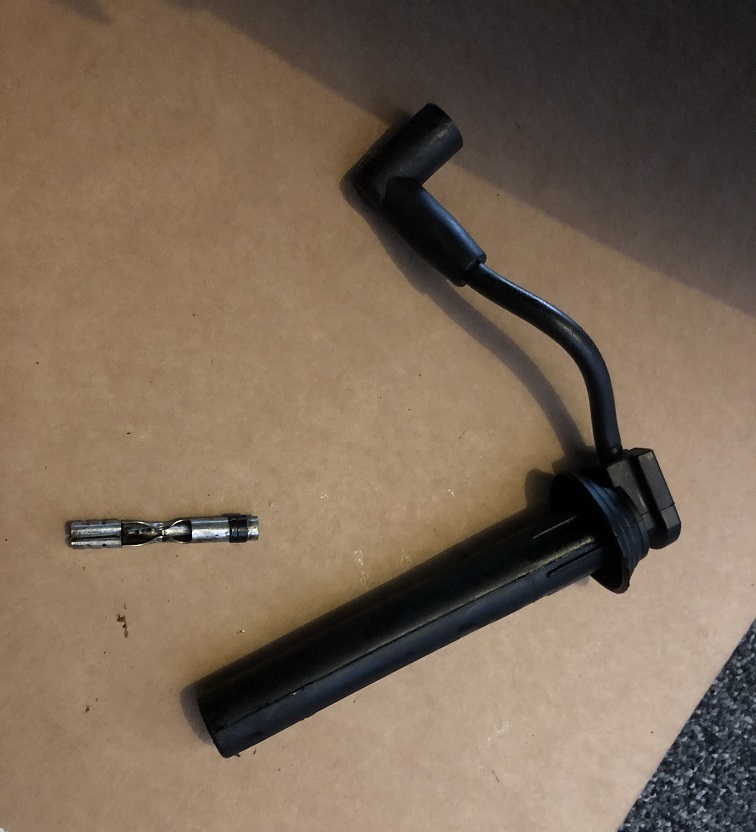 Next I removed the sparkplugs. Plugs 1 and 4 were a little moist but plugs 2 and 3 were sinking in engine oil.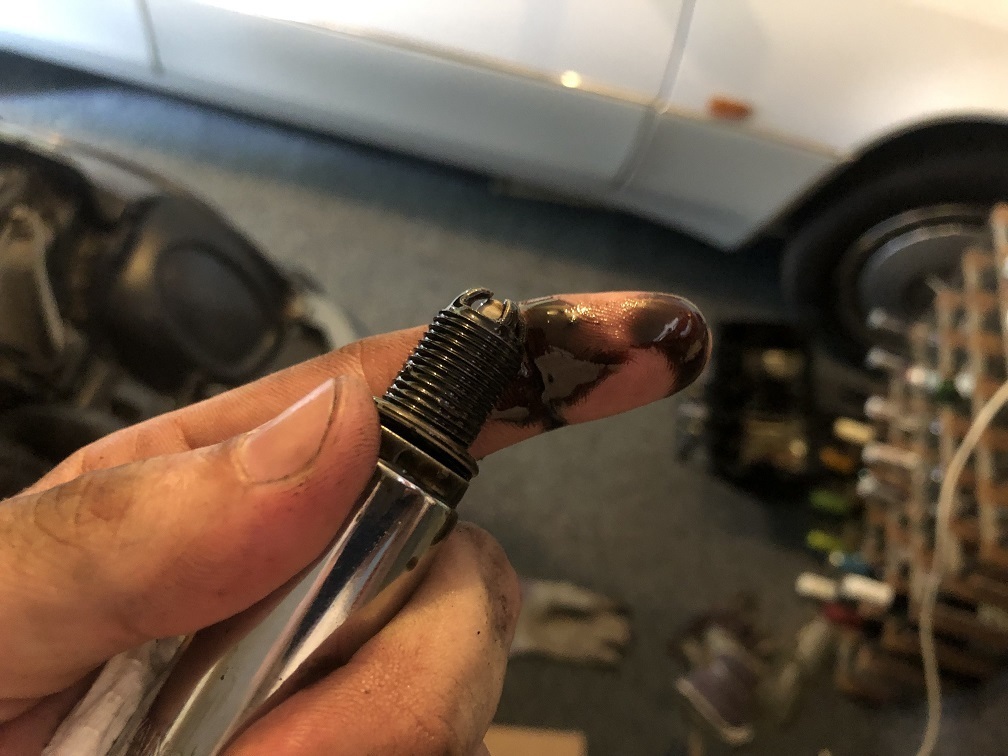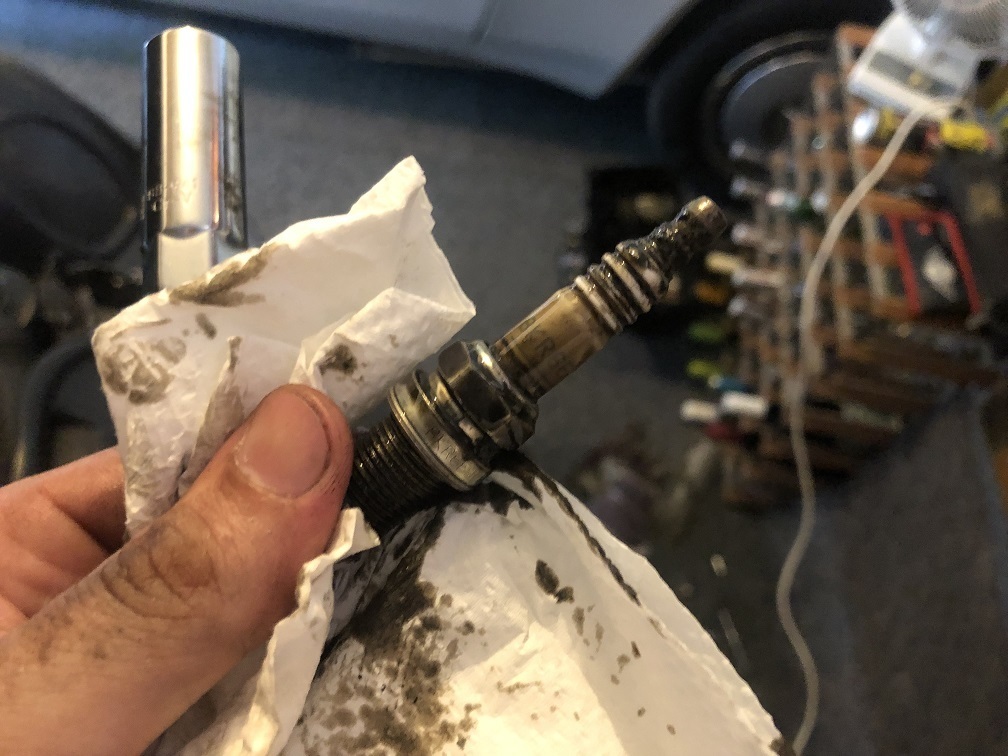 The rocker cover gasket and plug well seals were obviously knackered, a typical R50/53 fault.
To get the rocket cover off...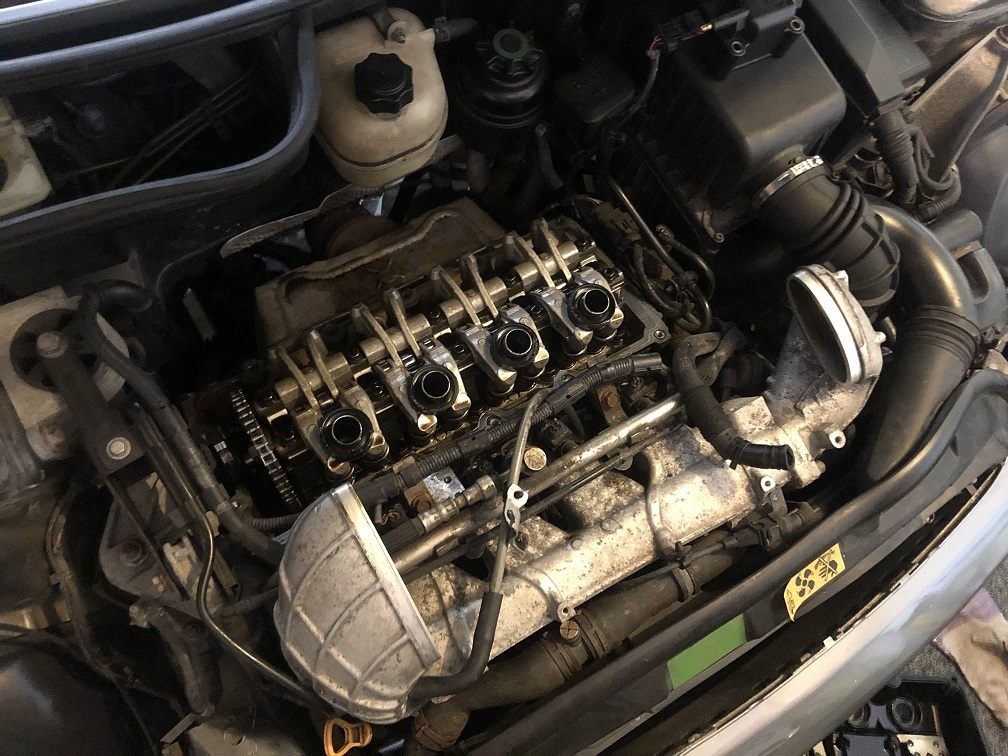 All this had to be removed. It's by no means a difficult job but it was time consuming. There is a bit more space under the bonnet of my W123 & W124!
I bought a new set of leads (£18) and a gasket set (£40).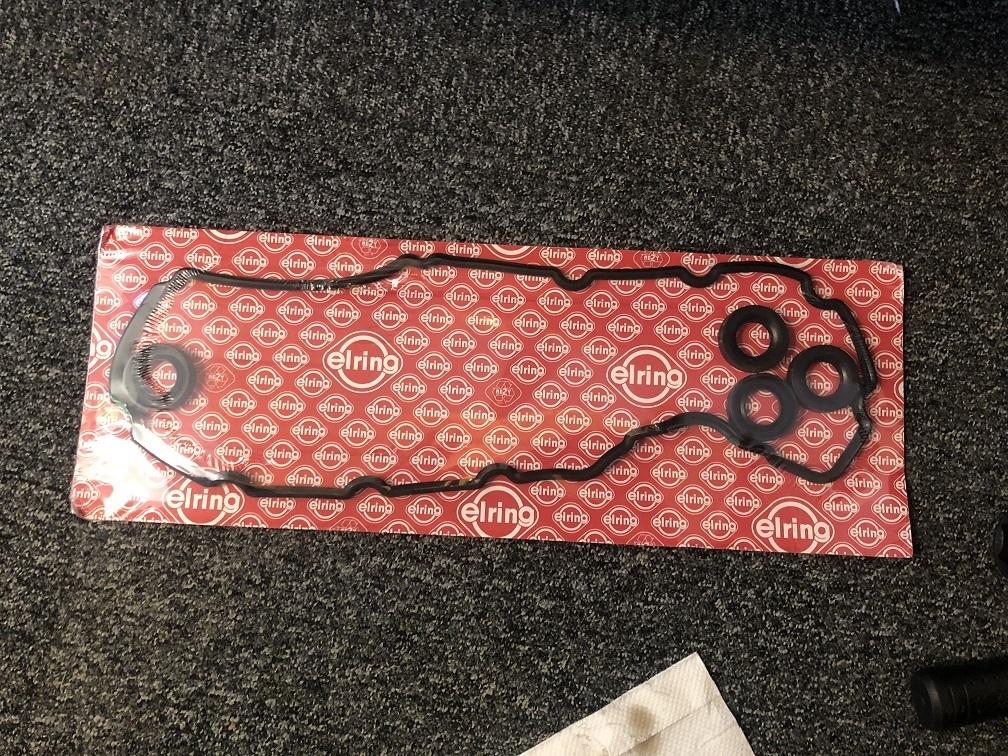 Look at this engine, it's hard to believe that it's done 120k miles in 18 years. Everything under the rocker cover looks mint!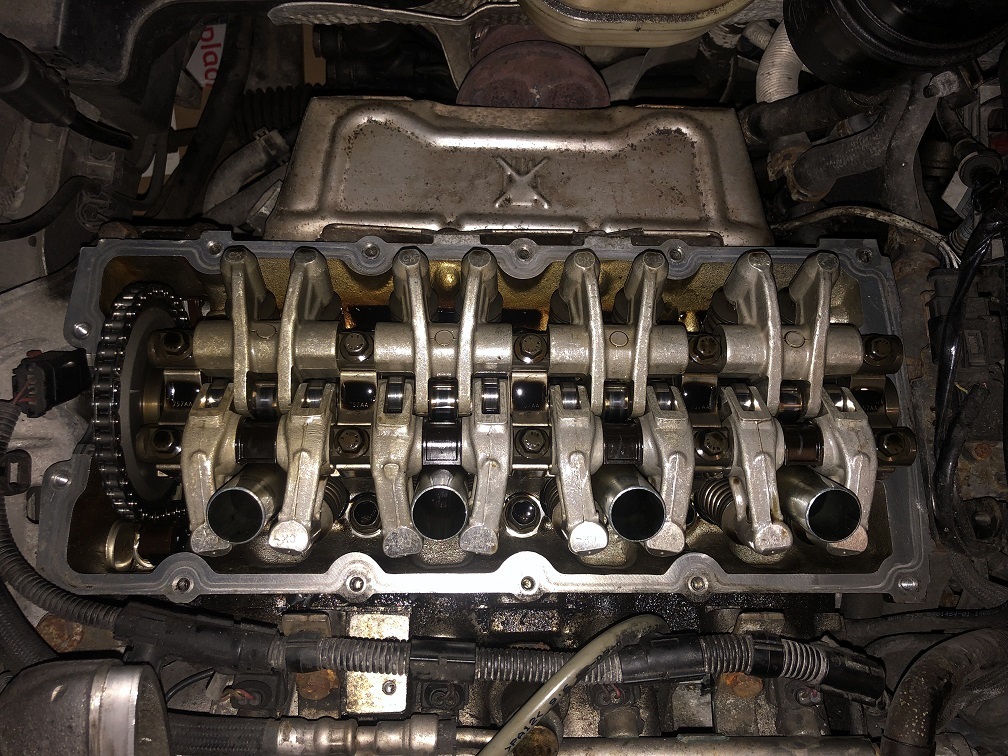 The gasket and seals fitted fine, I reassembled the rocker cover, ignition system and intercooler and the engine started first time. Win. The strip down and re-assembly process took about 6 hours, which is not bad considering I've never worked on a Bini before.
To replace a blown brake light bulb I had to remove the entire light unit. How stupid. Modern* cars ehh?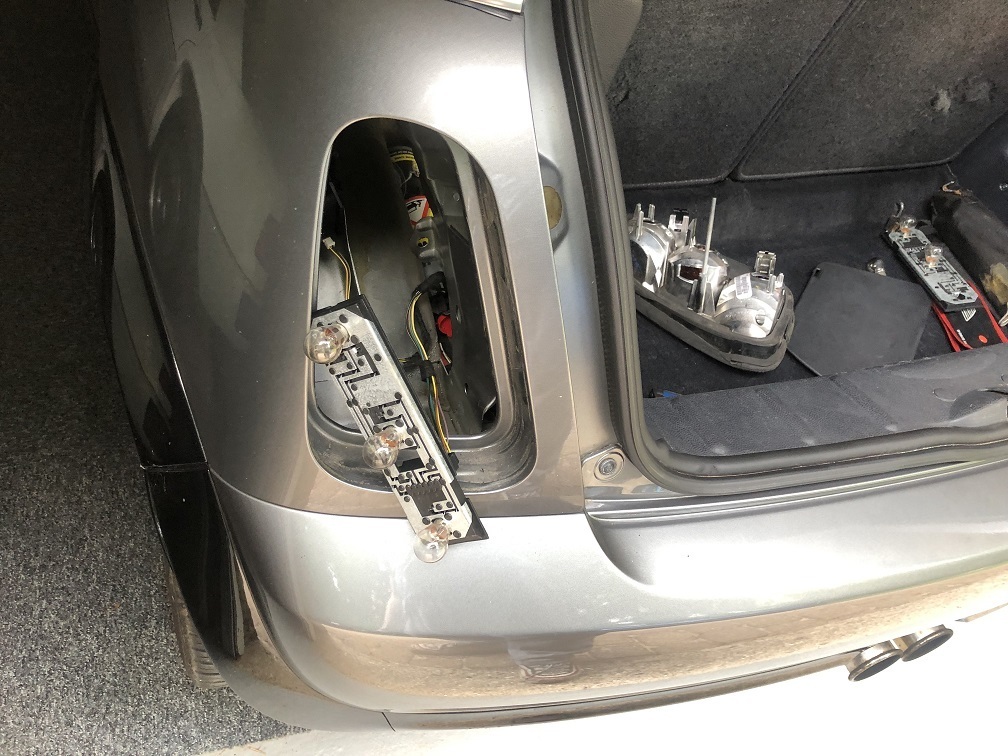 The annoying rattle from the tailgate was silenced with a 4 inch length of insulation tape, wrapped around the lock catch.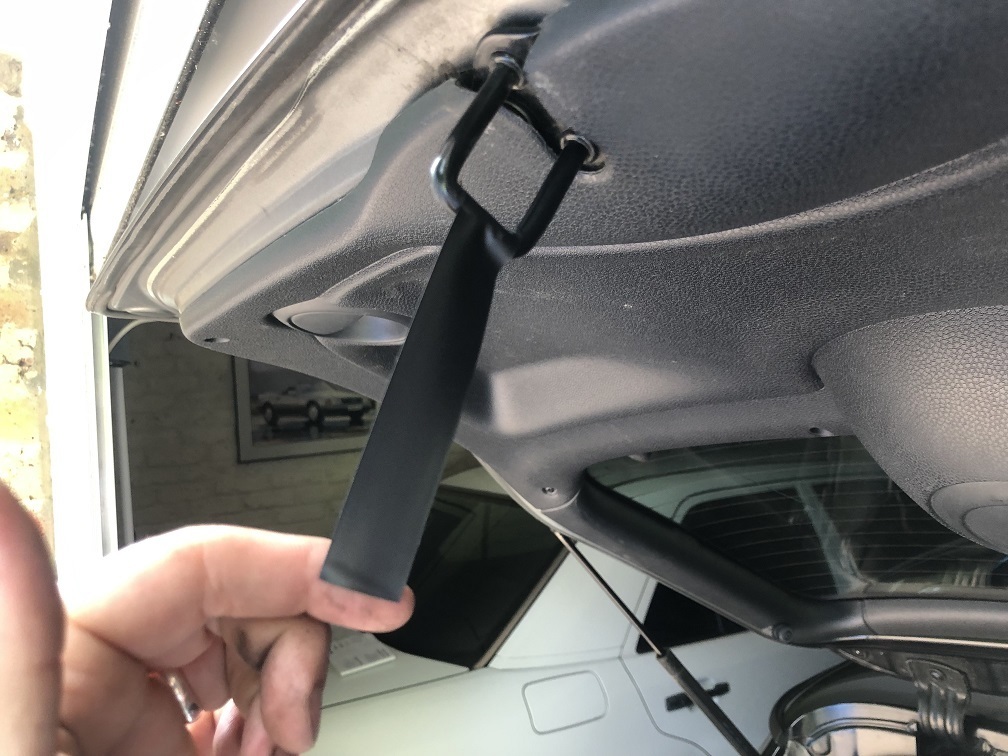 Next I tackled some cosmetics. I do like a clean exhaust pipe. Or two. Out came the Brasso and I am pleased with the shine.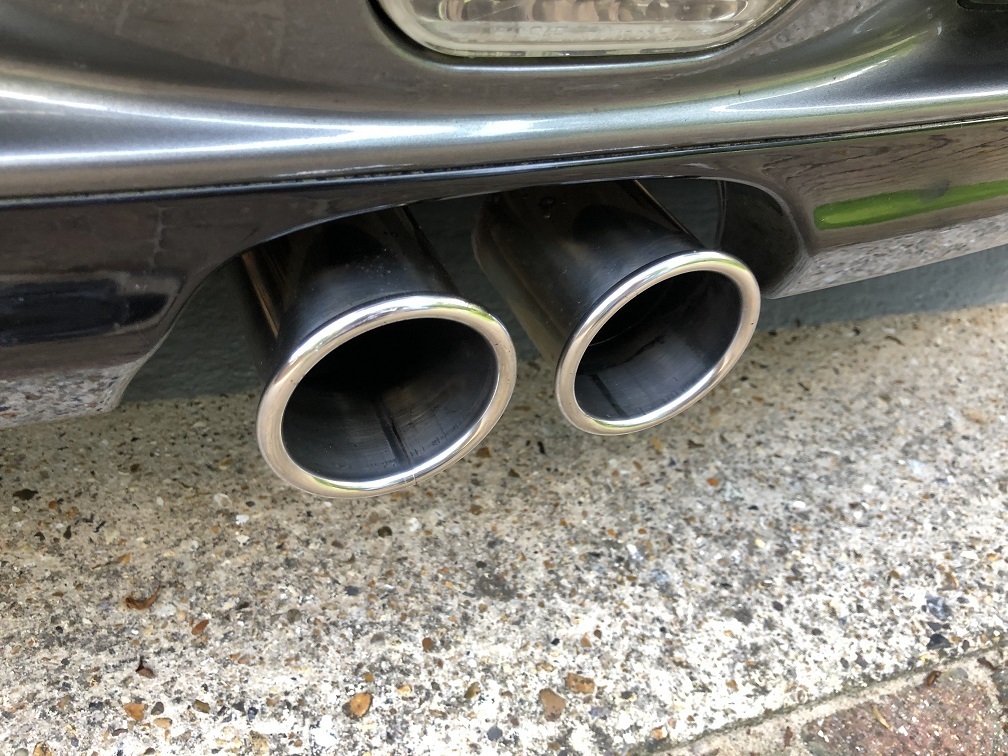 The windscreen wiper arms were manky, some of the paint had worn and there was localised corrosion.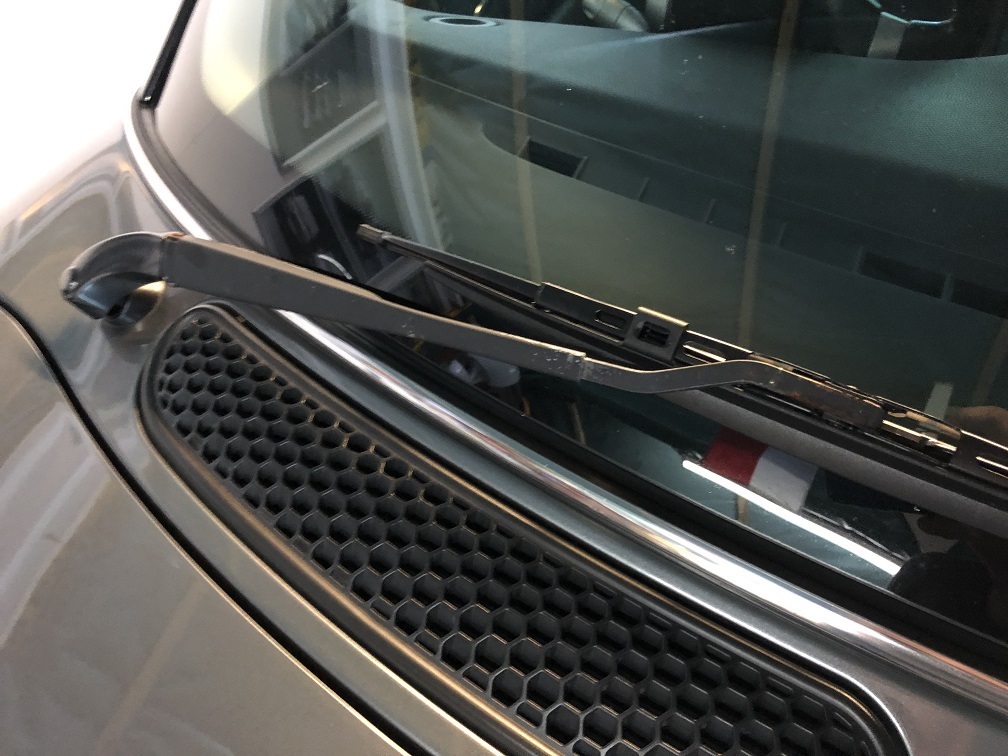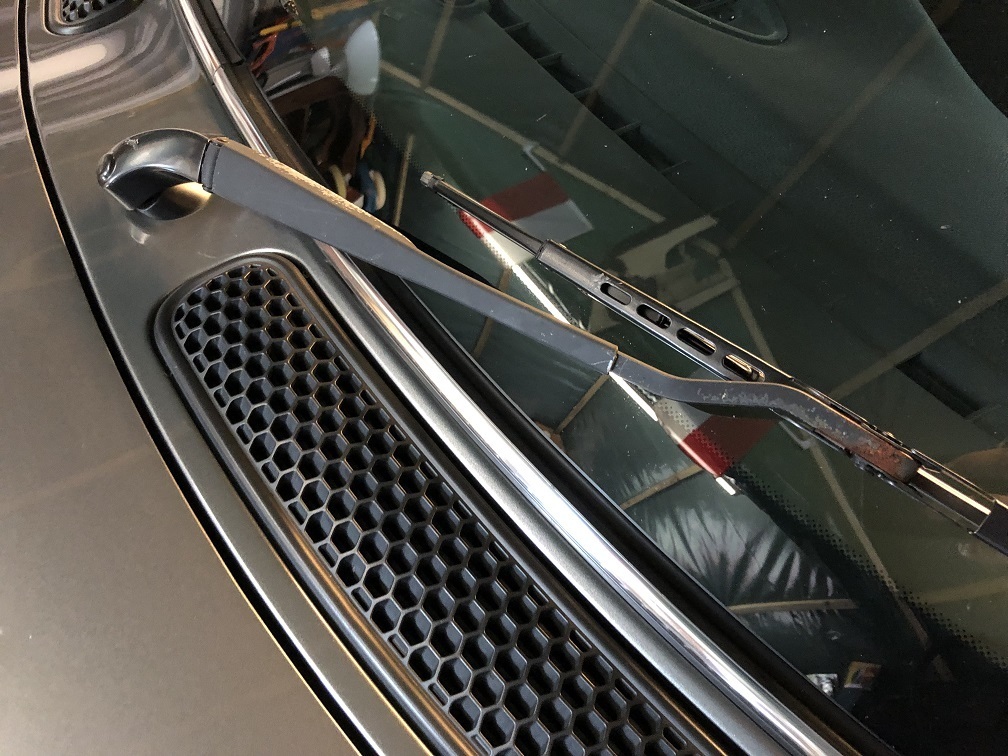 A quick rub down and squirt of black gloss...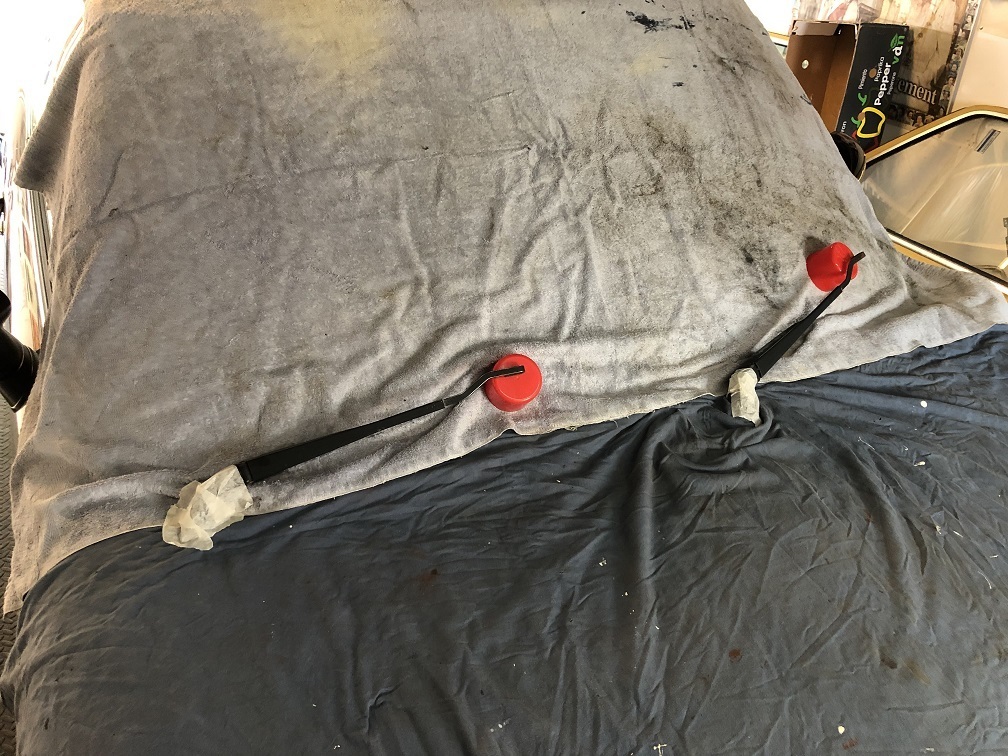 And job done.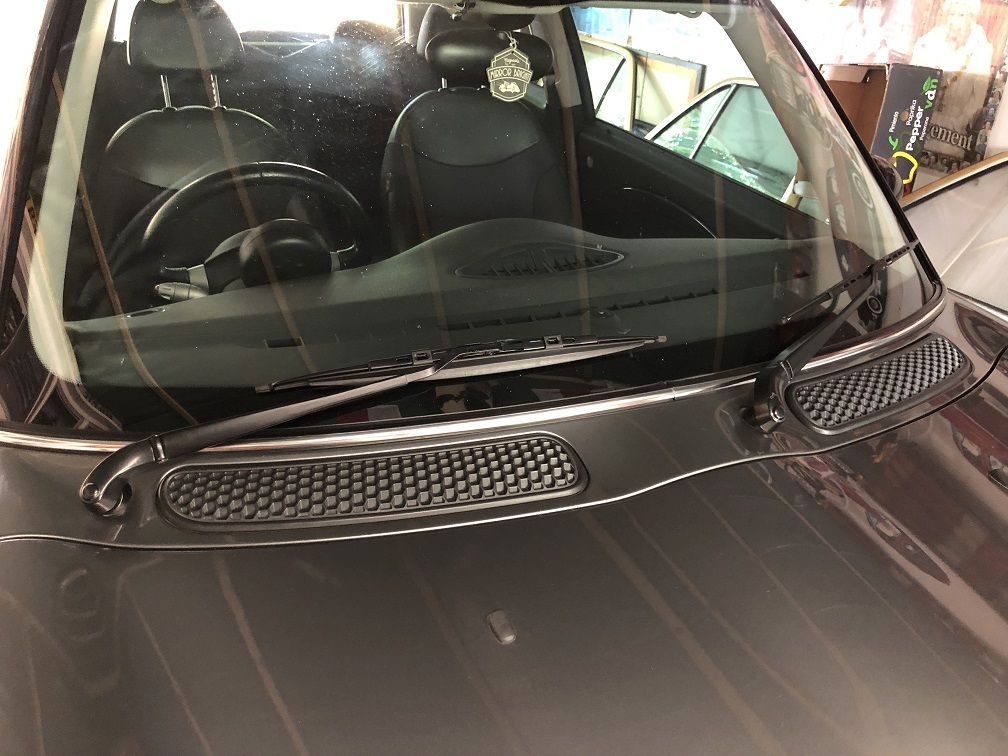 The front ends of the sills were looking scabby, with part missing gloss black paint.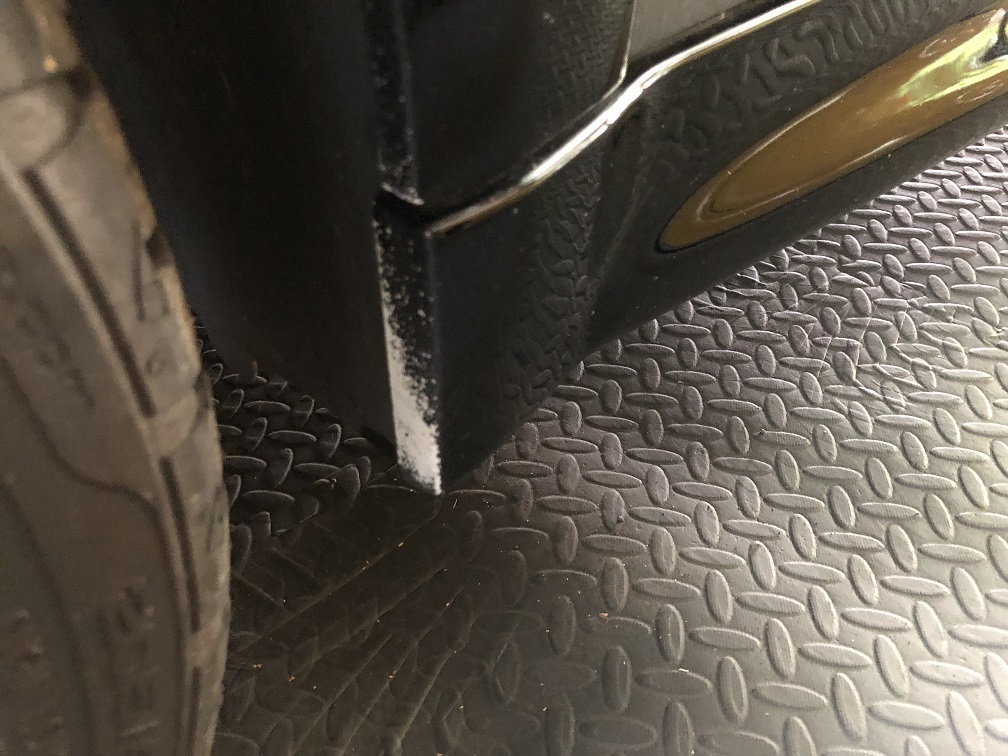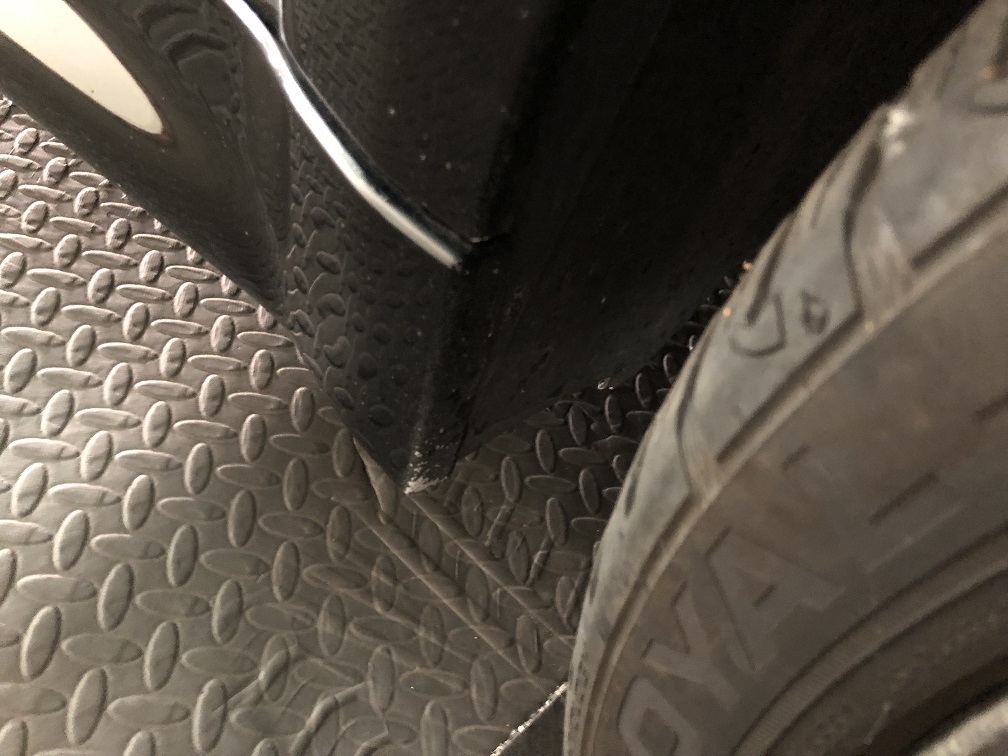 Another quick rub down, bit of masking tape and squirt of black gloss and job done.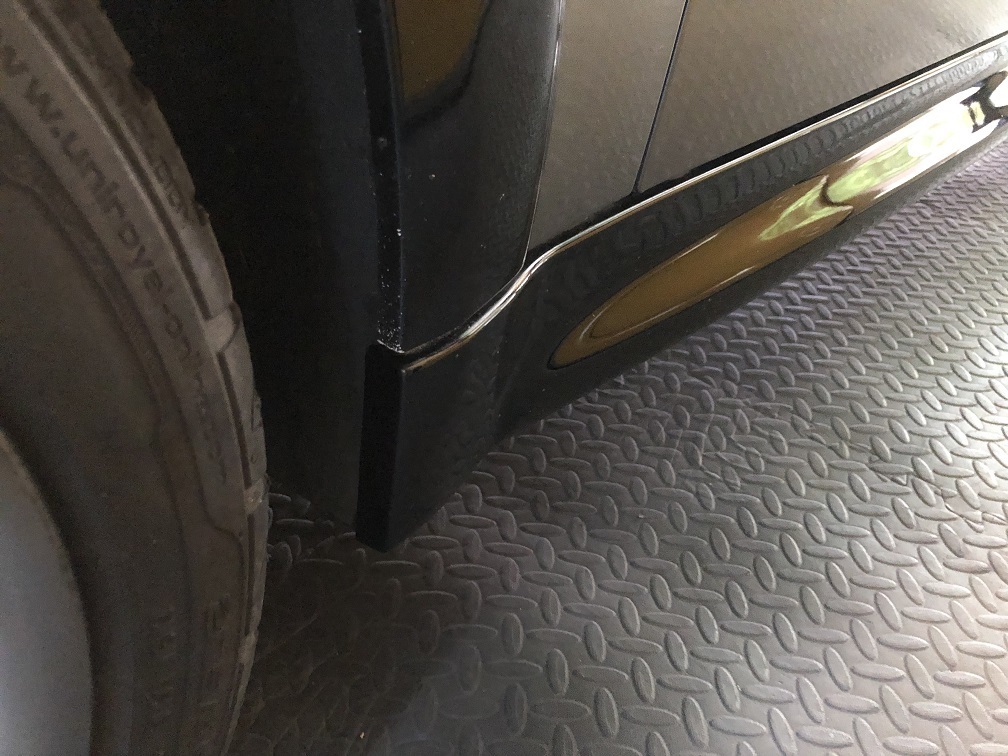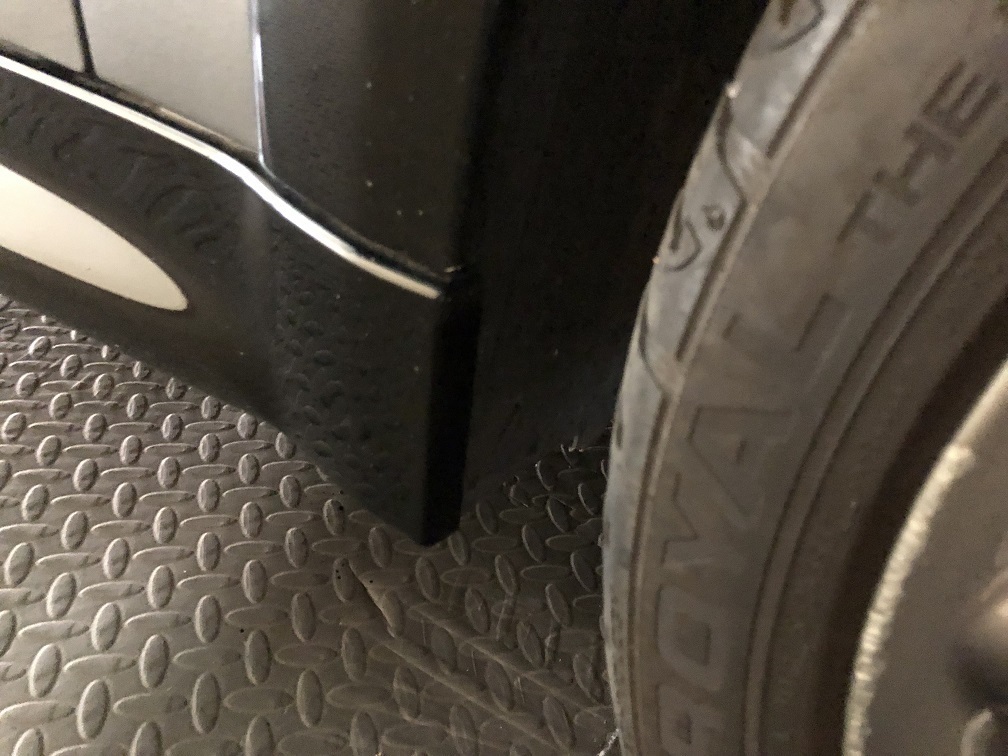 I like the floor mats but the fabric on the driver's side mat was knackered.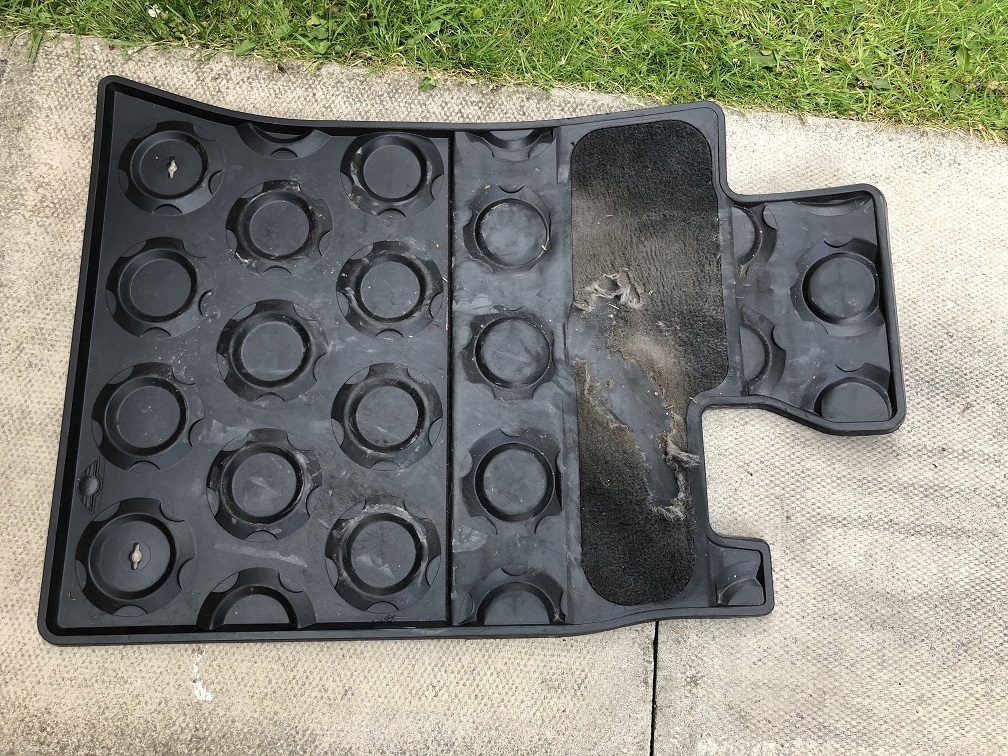 Rather than buying a new set, I fashioned a repair by cutting up a rear footwell mat that I removed from my wife's old (leased) 4 series BMW coupe.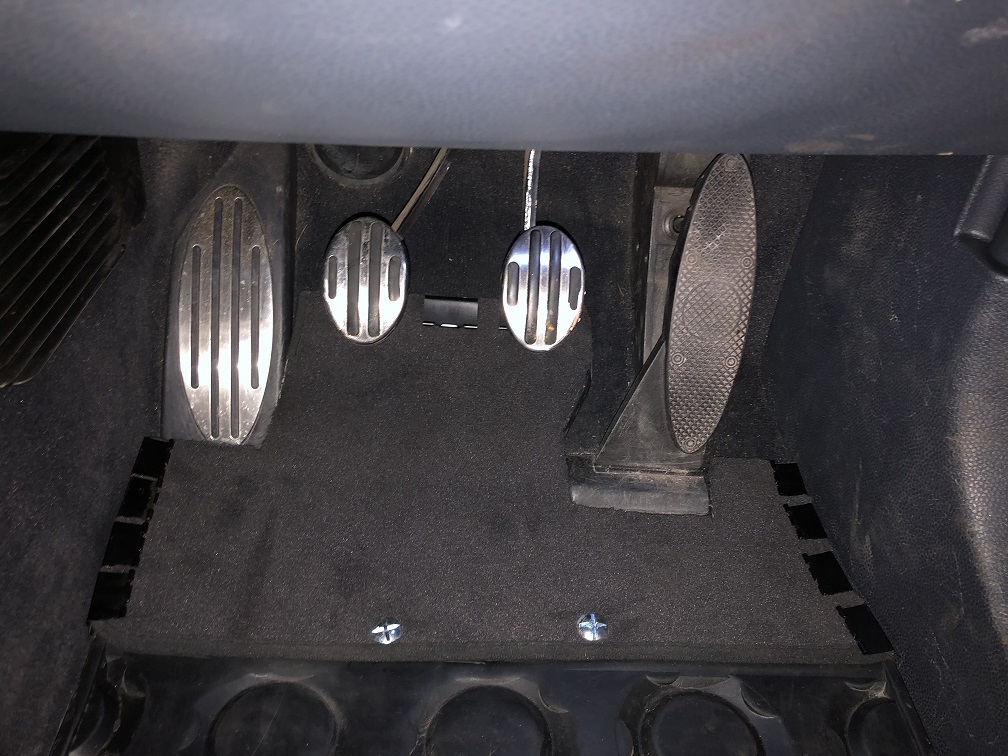 Looks a lot better and cost £0.00.
I have ordered a replacement Cooper S badge for the boot lid.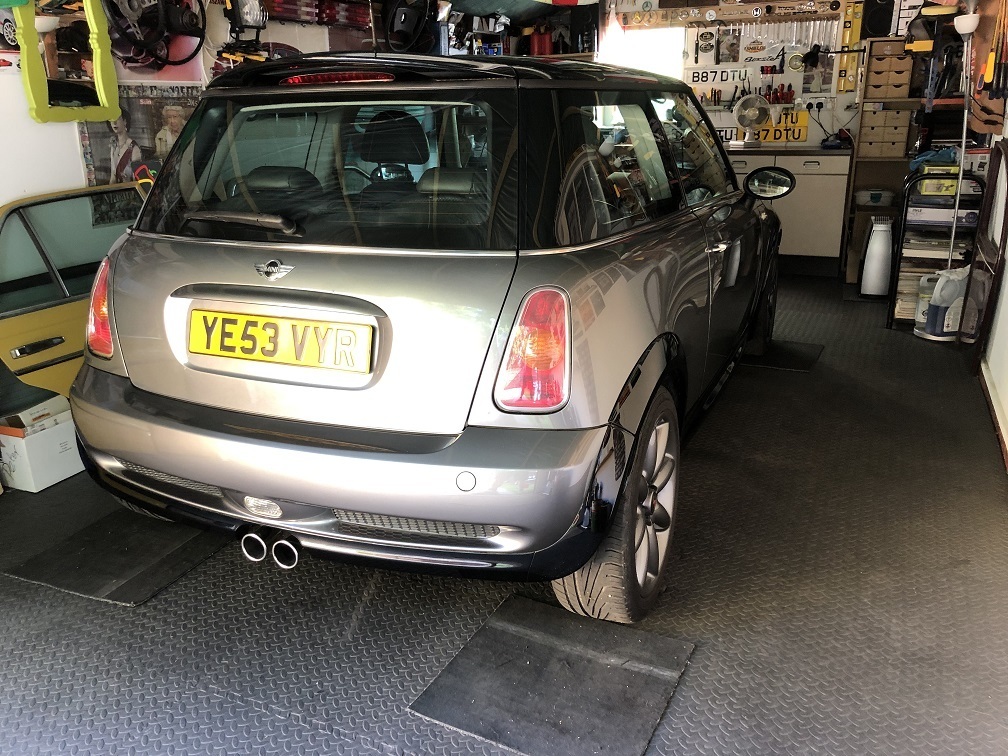 I was pleased that my ladder fits in the boot, which is great, as I may wish to use the Cooper S for work on occasion.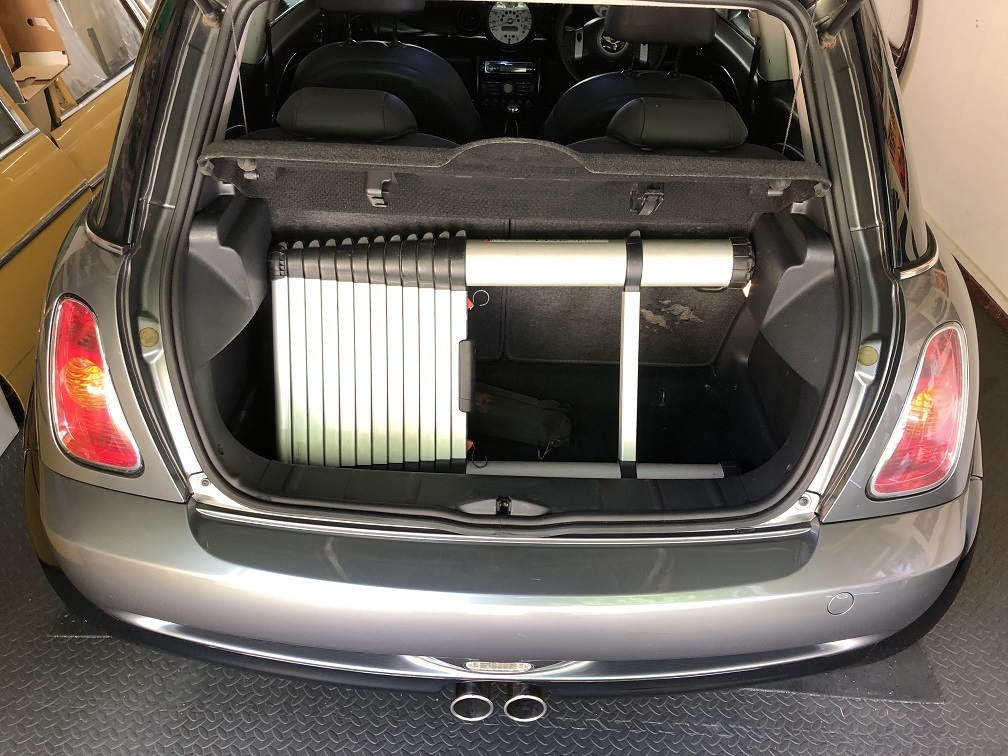 I cleaned the interior and adjusted the slightly offset (to the right) steering wheel by resetting it one spline to the left.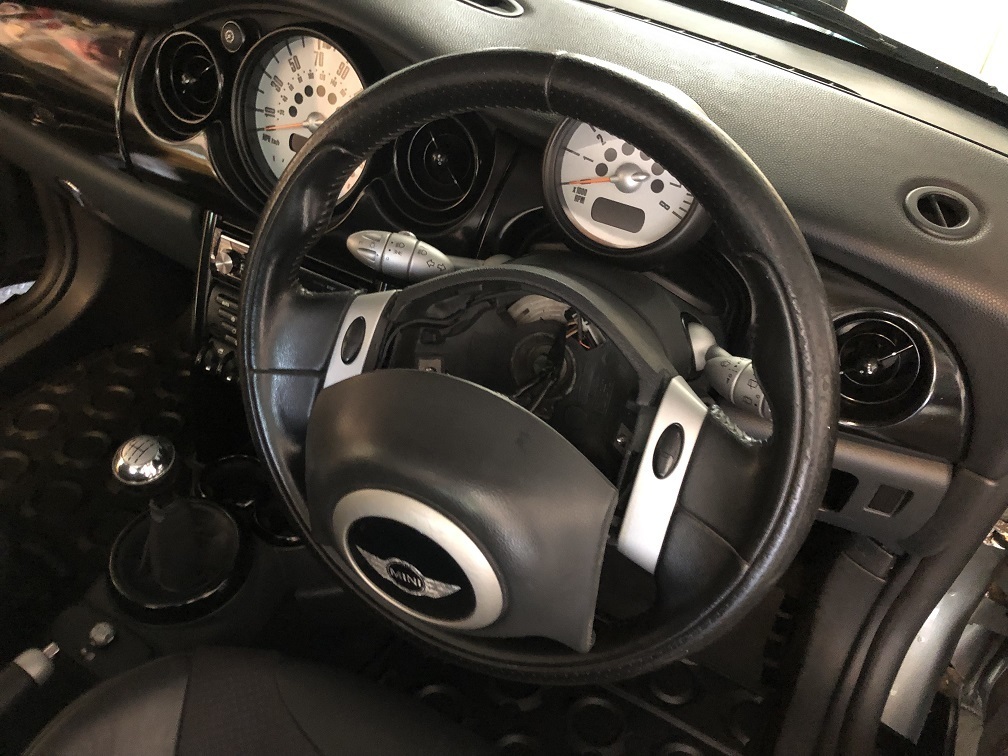 Then came out the Autoglym. One clean and shiny Mini Cooper.