'69 Fury III Full size convertible.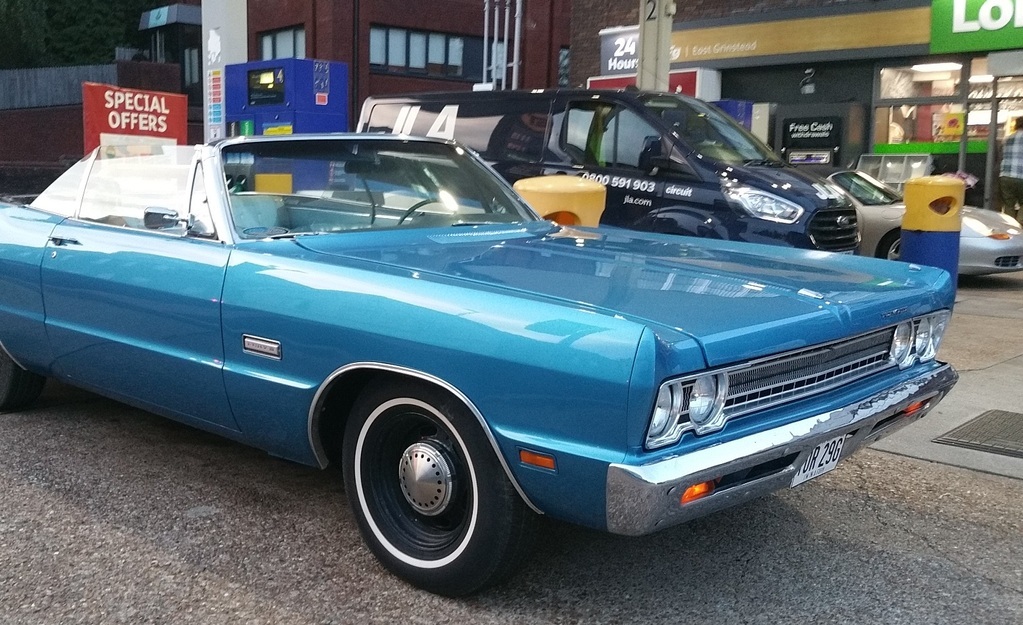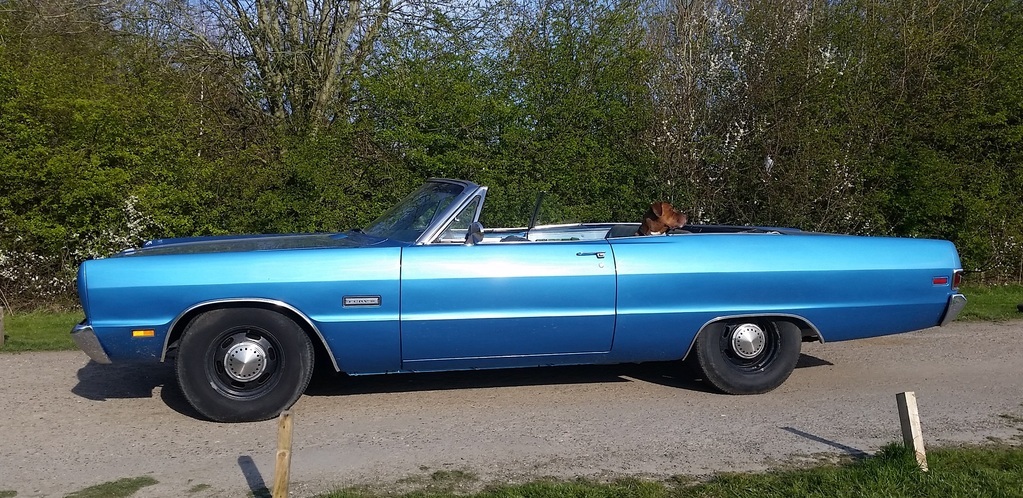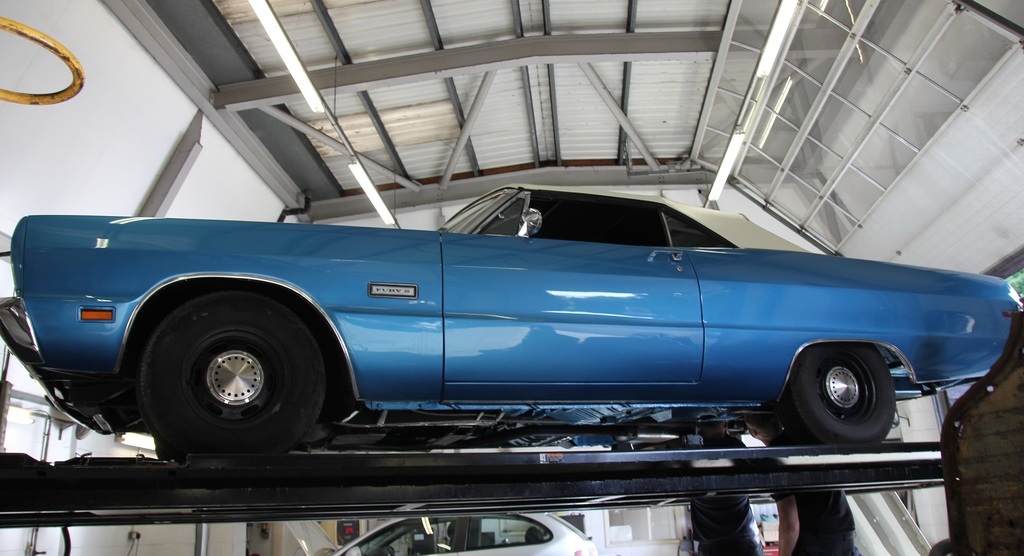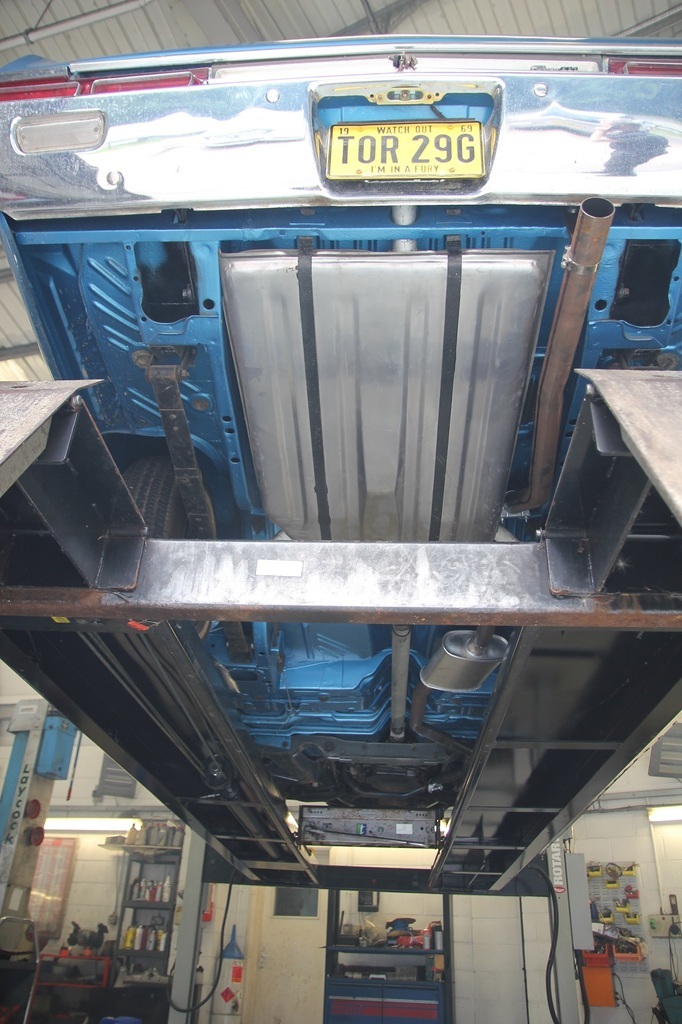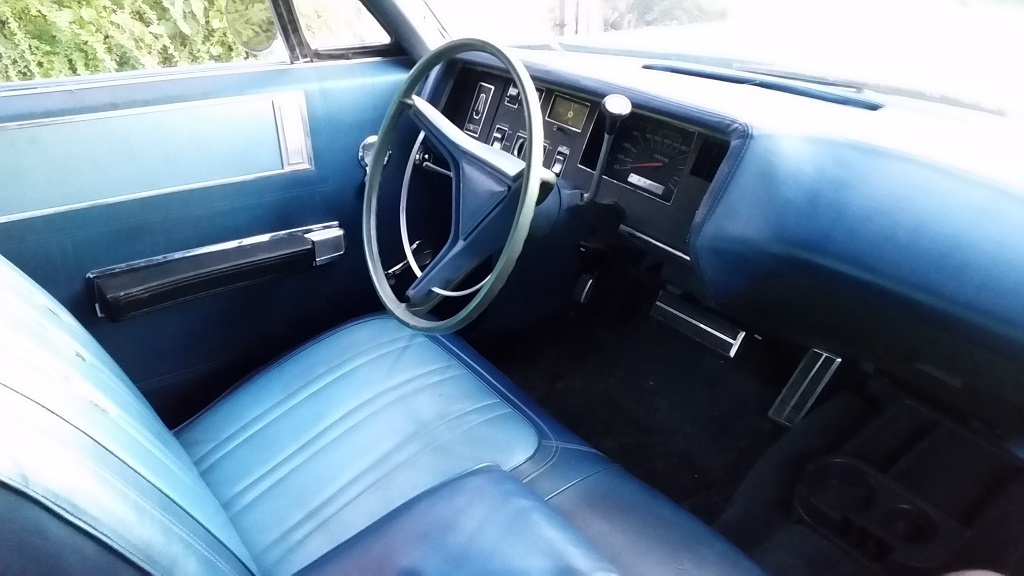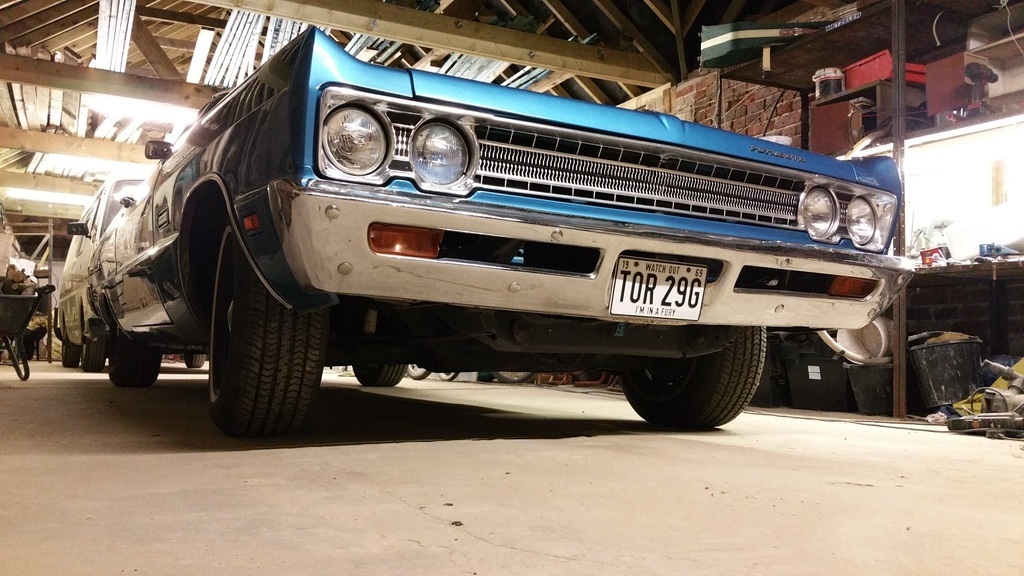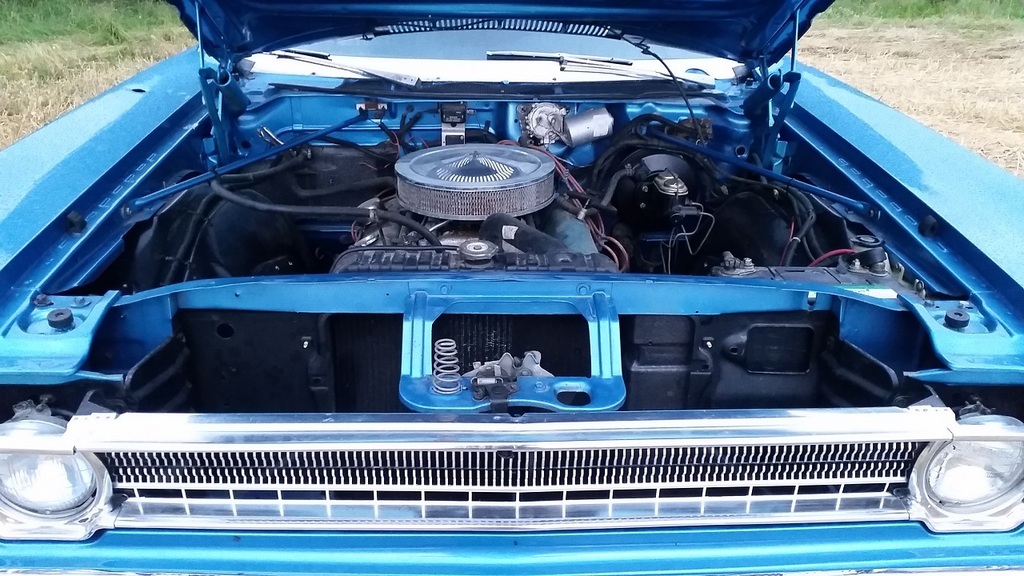 Owned since 2003. Recent frame-off bare metal body resto. Original colour B5 blue.
Nice cruiser, Tall diff (2.7:1)
Very light power steering and good servo brakes. It has a large glass rear window so you can see fine out of the back when the top is up.
Car has had new or rebuilt.. exhaust, shocks, brakes, petrol tank, indicator switch, master cylinder, servo, rad, cables, hoses, waterpump, fuel pump, steering joints, convertible top with window, top hydraulic rams, tyres..
I did not rebuild the engine (5900cc V8 engine with Edelbrock intake and 4 barrel Holley carb.) because it was working alright however I feel like it could do with freshening up, it certainly needs pulling out and repainting anyway and sometimes leaves a drip of oil or coolant or both on the garage floor.
Bench seats front has centre armrest.
Column change auto. Seats six (6 x lap belts)
Has spare wheel, jack 'tire iron', spare keys and owners handbook. Also genuine workshop manual.
MOT/Tax exempt of course.
I also have as set of 8.5 x 15 American Racing alloy wheels for it.