How and why I chose the base car:
I am a sucker for innocuous looking saloon cars with indecent performance, and have had quite a few. My E60 M5 was great, apart from the poor ride quality, and the fact that it was so troublesome. I think that E39 was peak M5.
With the knowledge that forced induction engines are much easier to screw more power from, than naturally aspirated ones, and having an intense dislike for fragile mechanical components, and lazy throttle response, left me few options for an everyday car which I could develop into (for me) the ultimate Q car (sleeper to anyone under the age of 60

).
Immediately after the M5, I had considered an X306 XJR, but although I liked the ride, handling, looks, interior, and especially the rock bottom pricing, felt that it would be too difficult / expensive / possibly impossible even, to improve the power to the point where it would equal, or beat the BMW's performance, and even if it could be done, it would very likely be as troublesome as the BMW. Not that there's anything inherently wrong with the X306; it was the world's fastest production 4 door saloon when announced, but it was 1,000cc down, and 10 years older than the BMW. The X308 was a bit closer, but Jaguar's first V8s had their own troubles. I did buy a 6.0 litre X305 XJ12, and look at the practicality of supercharging, but reached the conclusion that I would spend a lot of money, and probably ruin a good car. When my wife wanted to dispose of her 2004 XJ6, I took it over as my do everything car, and began to appreciate its agility, and very respectable performance given its modest claimed 240 bhp; all it needed to make a great car was twice as much power, and probably sharper brakes to match.
An X350 XJR, with its now sorted timing chain tensioners, 400bhp straight from the factory, and weighing (depending on whose figures one reads), up to 400kgs less than the M5, seemed to be a good place to start.
It took me 5 years of research and test drives to find "the one". I never spent that much time choosing any of my three wives.

I looked at really cheap high (200,000+) mile examples from 2003, to late low mileage ones at pie in the sky prices from chancer "classic" dealers, discovering along the way that from 2006, in exchange for the extra fiver per week VED, one got better electrics, better brakes, VVT, a few extra bhp and more bottom and mid range punch.
I was a little unconvinced by the 2007 X358 facelift, finding it not as subtle as I would like, although that is what I bought, partly for the black / black colour scheme, the very full yet no sunroof spec, but mostly for its full ownership (Jaguar cars, followed by an aerospace design engineer) and maintenance history, contained in a two inch thick folder, complete with receipts for almost everything bar fuel and screenwasher fluid from day #1.

As bought on 14/10/2017: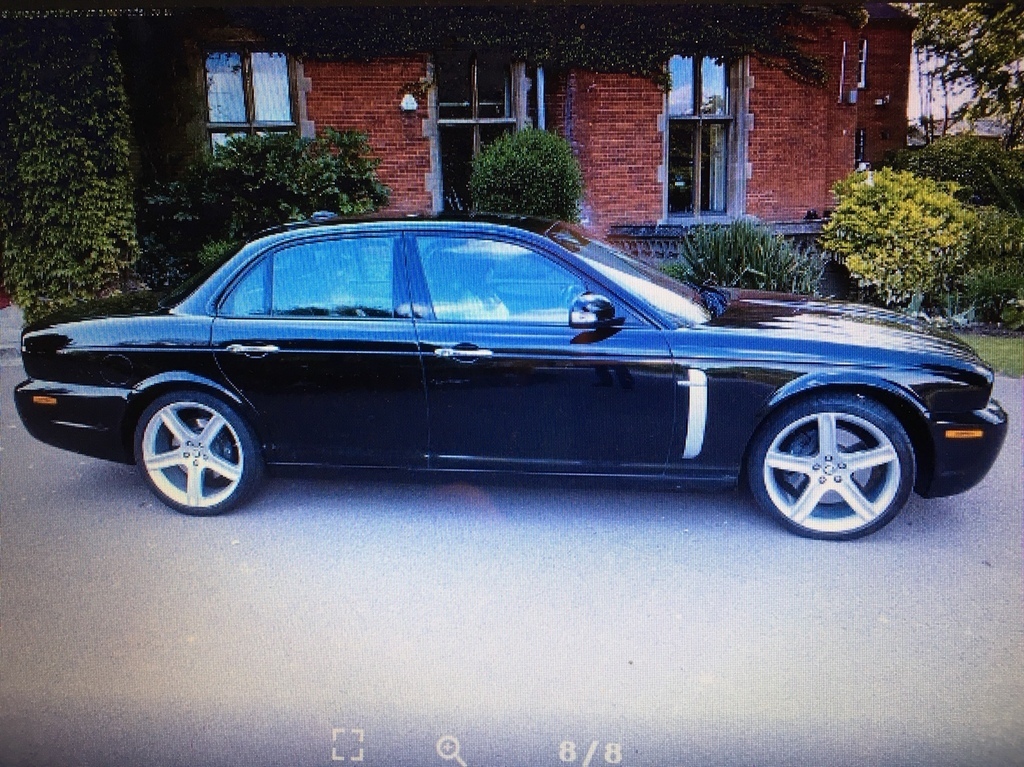 Details of play to follow.