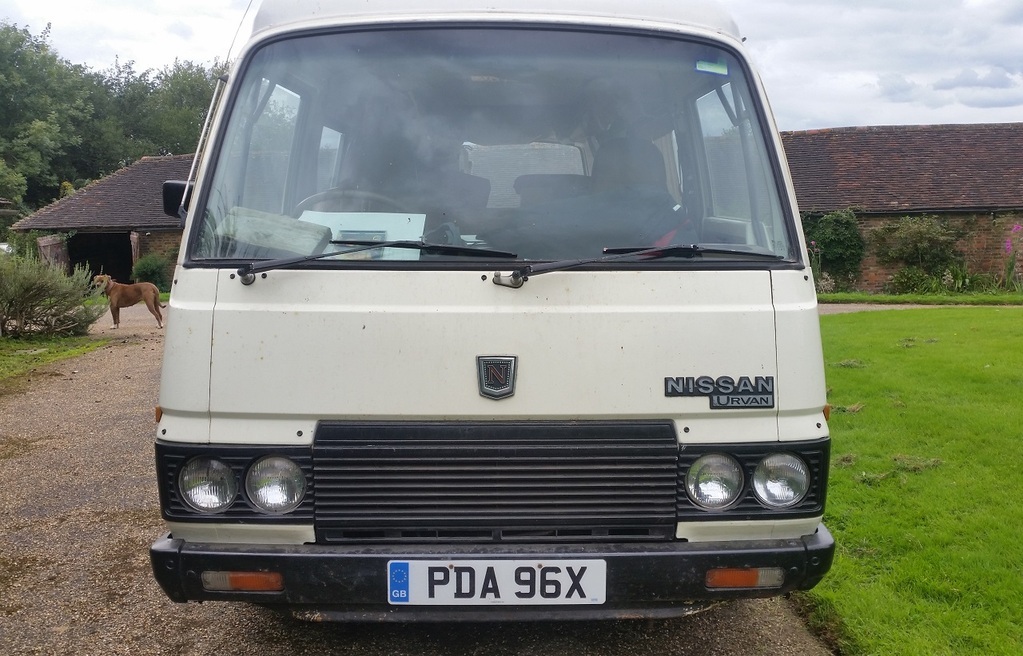 Australian import. Only 54,000 miles.
Very little rust. MOT/Tax/Ulez exempt. Lots of new bits, refurbished wheels, new shocks, balljoints and more. Pop top curtain is recent.
Rear step
2.0 Petrol engine. Column change gears.
Air conditioning fitted.
I removed the camper furniture because it was pretty knackered and had been badly whitewashed by someone. I was going to redesign the layout anyway as I feel that there is no need to have one of those old gas fridges these days. I will include any bits of the interior that you want, so the sink, hob etc. I was going to delete the gas bottle door and the fridge vents then give it a nice paint job. It is all cleaned out inside and is a blank canvas. Van drives well. Vinyl seats are ripped. Needs minor bodywork. Has no rot on arches or rear pockets etc.