Well, I've added another one to the tribe (to add to the other three
) - this time a 1.5LS. 103K miles from new, full service history, second owner - bought from first owner in 1983, TAX till end of August, MoT till next March....£200 quid! Its even got a stainless exhaust and new tyres on the front.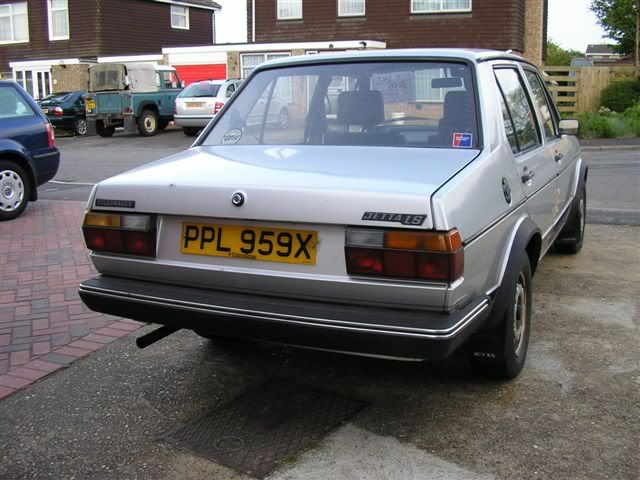 Now, as much as i'd like to make it look like this:
I really wanna do this to it, as essentially it's gonna be a road legal track car:
Whatever, as soon as my finals are over in a few weeks time (and i've stripped and scrapped the silver A reg 1.6GL that I was gonna use as a base), i'll be fitting my G60 turbo engine, SAAB intercooler, cable box and AP clutch, 285mm brakes, TAS coilovers, Safety Devices rollcage, rear beam with disc brakes......the list goes on ;D. Can't wait.