Well, seeing as my Morris mojo is starting to return at last I figured I should start a thread about it. Also recently found my stash of photos from the first couple of years ownership.
Here we go, it's April 1995 and this is what I brought home to replace my written off A35....
I got bored of it being standard quite quickly (well, the front overiders and wheel trim thingies came off on day one!) and its slow transformation began. Custom made springs on the front and red wheels after a few weeks ownership This picture was probably taken that Autumn and is outside my digs in Fallowfield, Manchester. The tatty whitewalls and hubcaps have gone too and there's the side exit exhaust just in front of the back wheel (done at a friendly Kwik Fit!)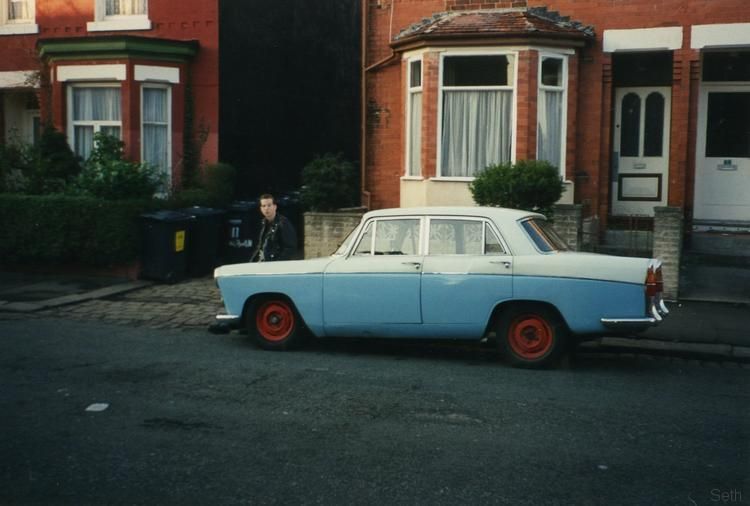 I knew I wanted to flame it but also knew the back needed to come down a bit first. So that was next in the spring of '96 with the help of Stuart Holmes who then ran a Minor place just outside Leeds somewhere but went on to build various juiced rides...
When I told mates I was going to do Matt black flames there were some (many!) doubters. I knew it would look right though....
So one sunny Sunday, again in Fallowfield out came the fine line tape and newspaper, off came the front end chrome and on went the paint.
I had some help removing the masking...
And, shazaam! I was chillin'!
More to come....