I have mentioned the accident on here a few times but for those who do not know, my 2 owner 1970 fasty got hit by a bin lorry in August causing this;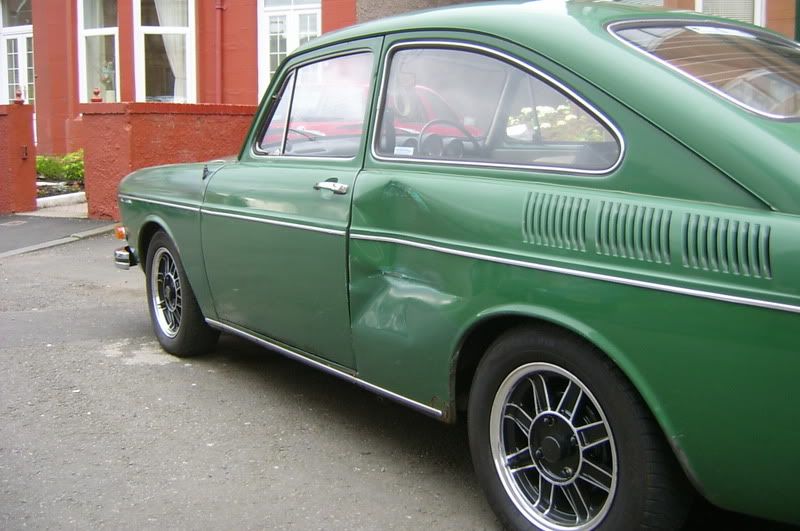 So once the local council agreed to pay up I used the money and the help of a friend who runs a body shop to start a full resto and re-spray.
Instead of posting a link to the restoration thread I started on my local site
www.vwscotclub.co.uk/forum/default.asp
I thought I would post progress pictures here.
It might be 2 months in but I am only working on it 2 nights a week and the occasional Saturday and I have been on holiday during the process as well.
Starting with day 1 (22/07/07) and the tear down;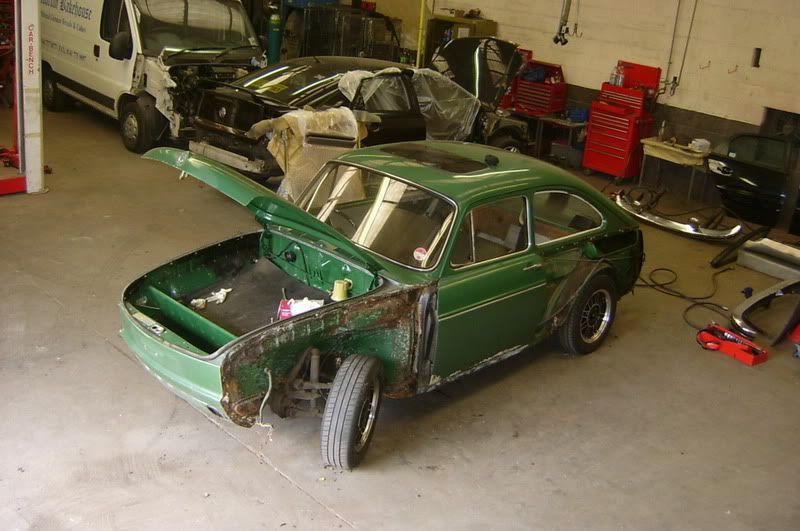 Some rust in the inner wings, to be expected I suppose;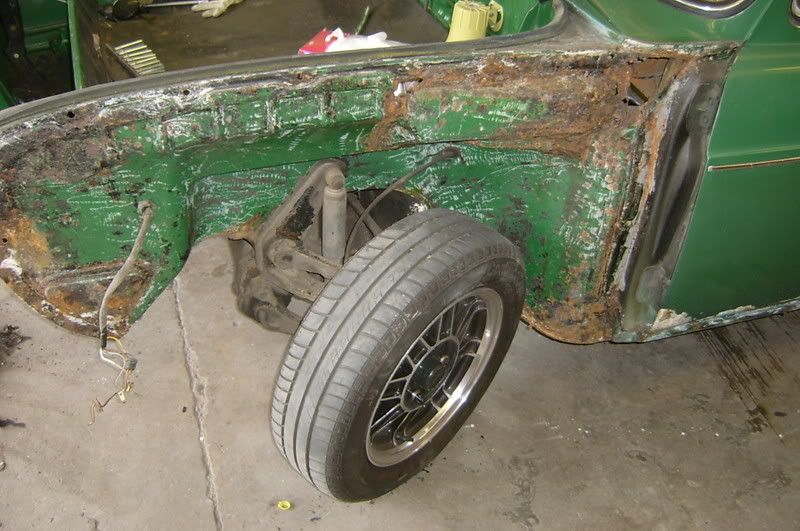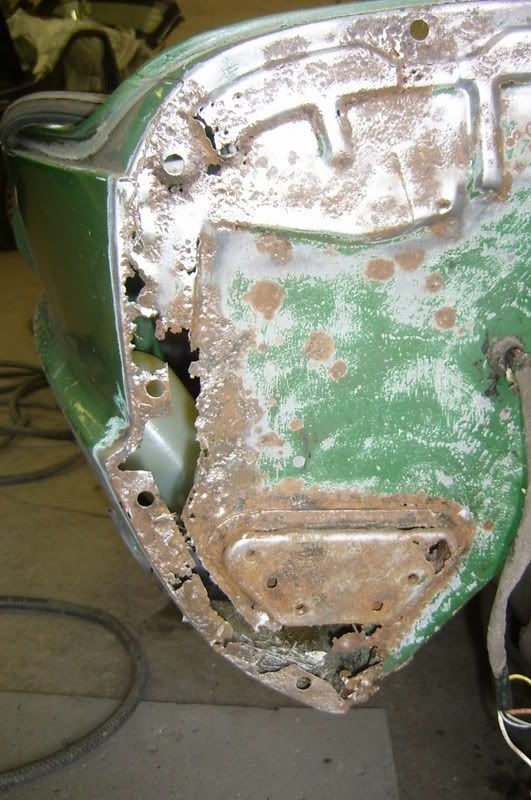 Outer sills were OK (not great but OK) but the inner sills needed replaced;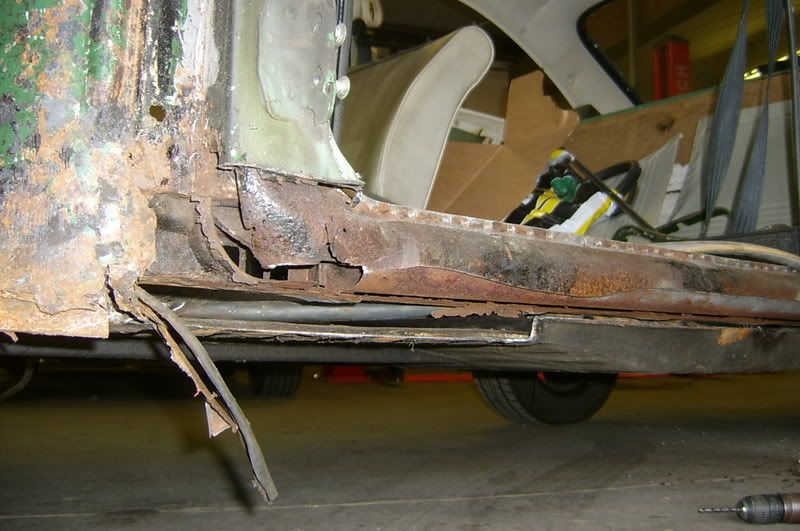 Rot cut out of the inner wings;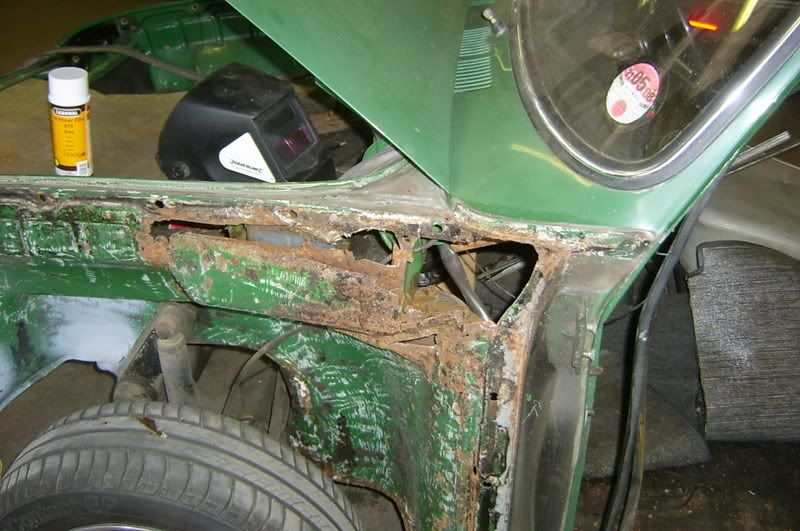 Other side is rough as well but not as bad;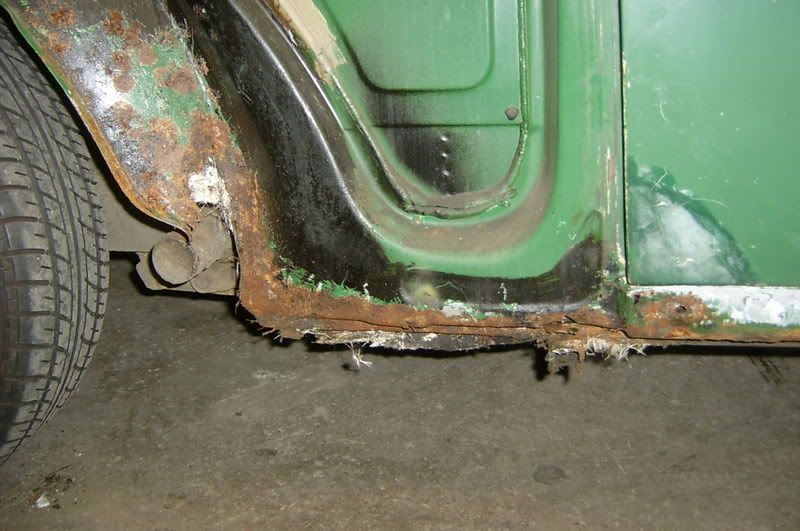 Metal replacement stars;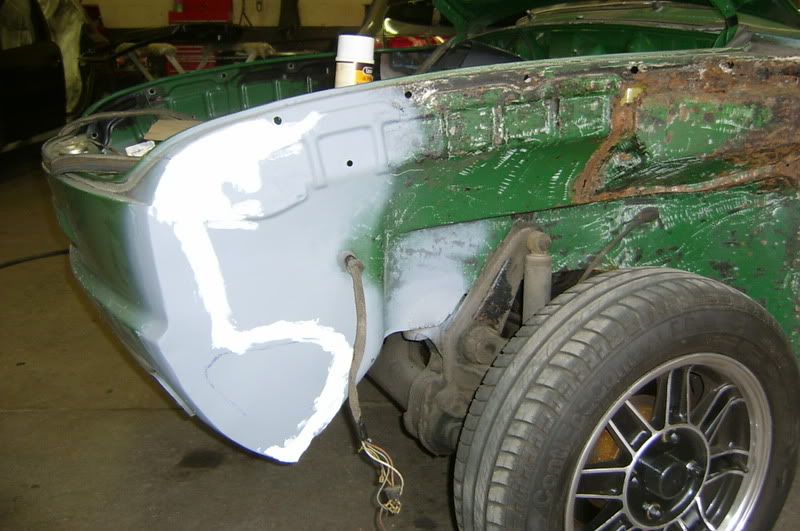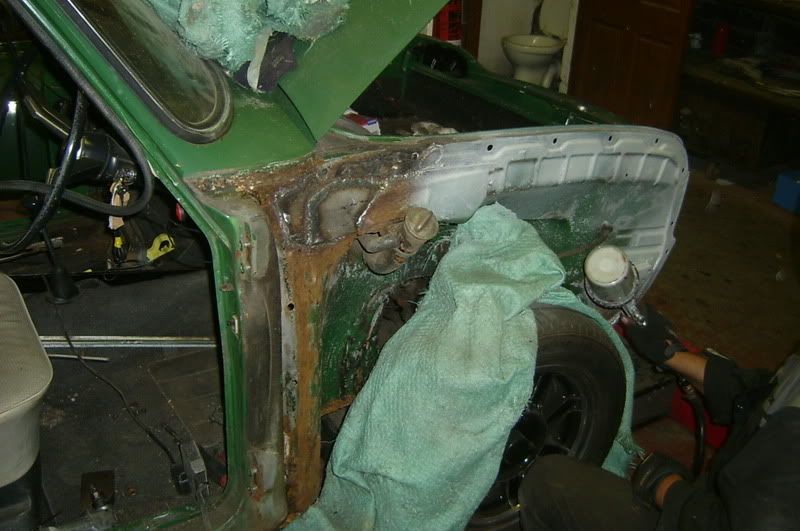 Going;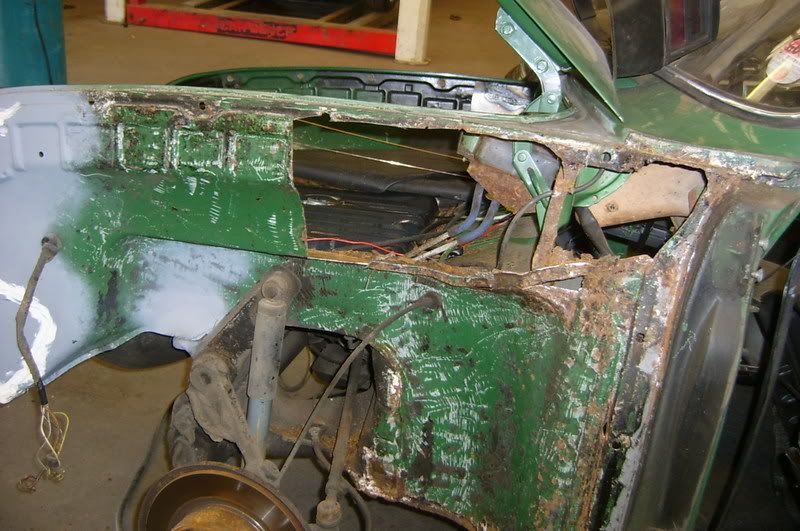 Going;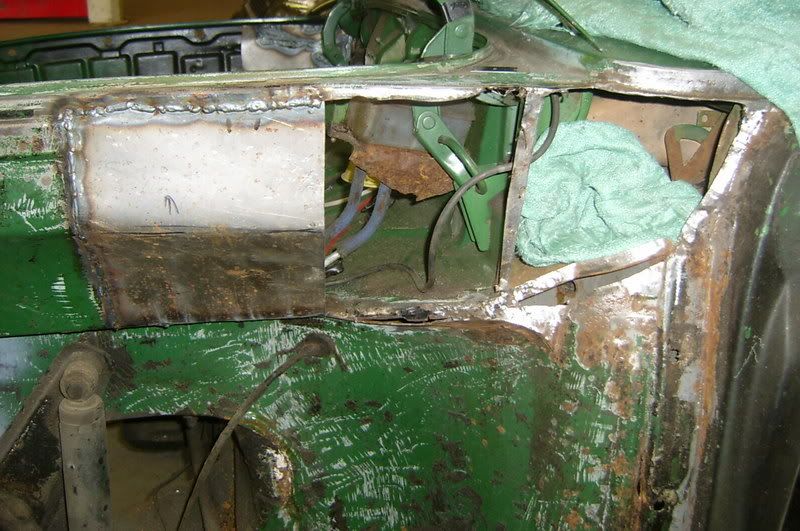 Gone;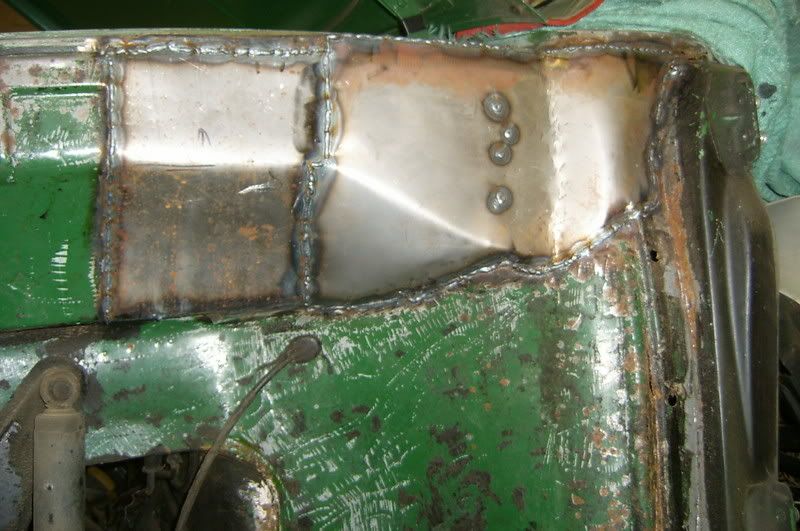 Original steel;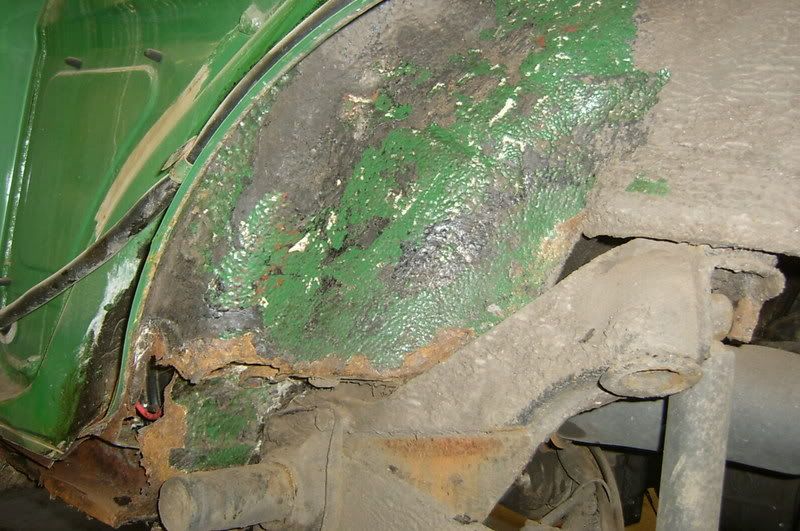 Wasnt very solid;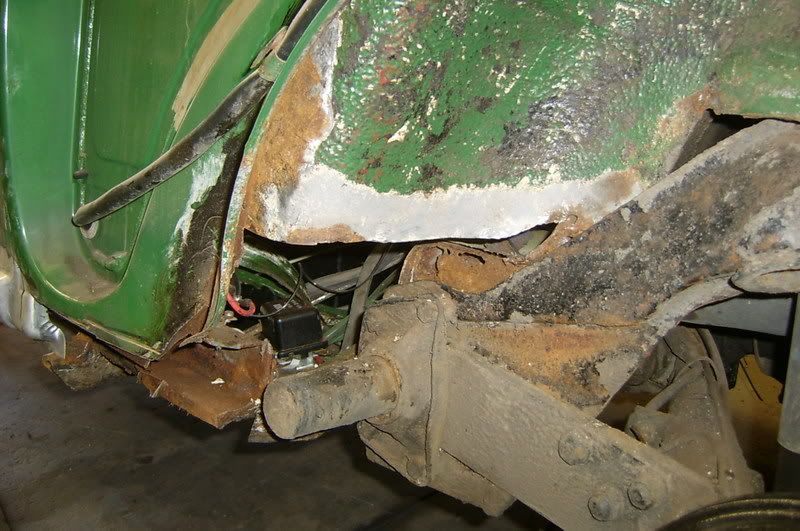 Front inner sealed and primed;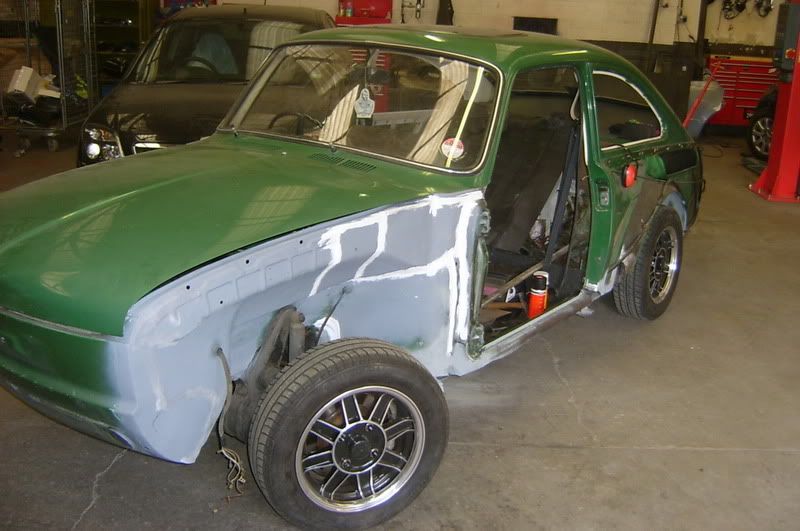 Outer sill sat in place to align;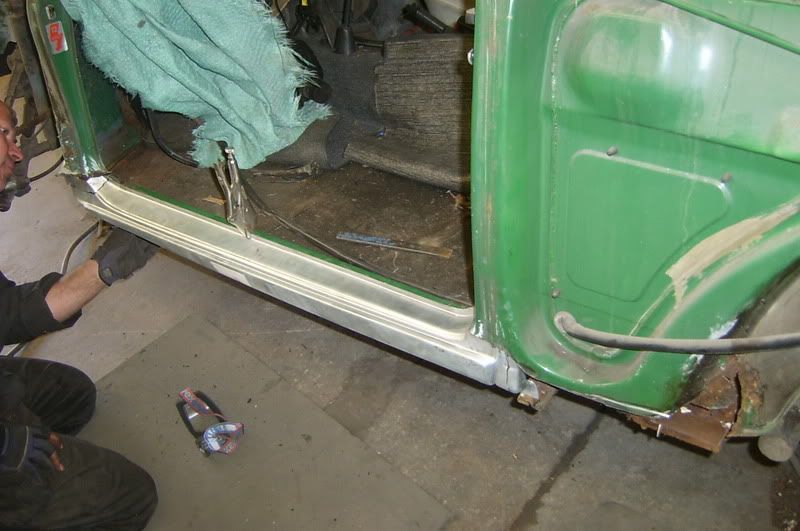 Panels on to check gaps;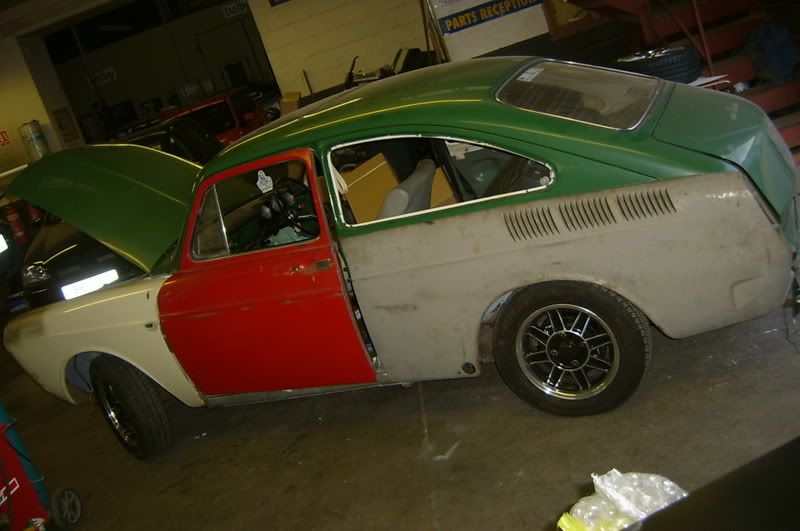 Sill complete;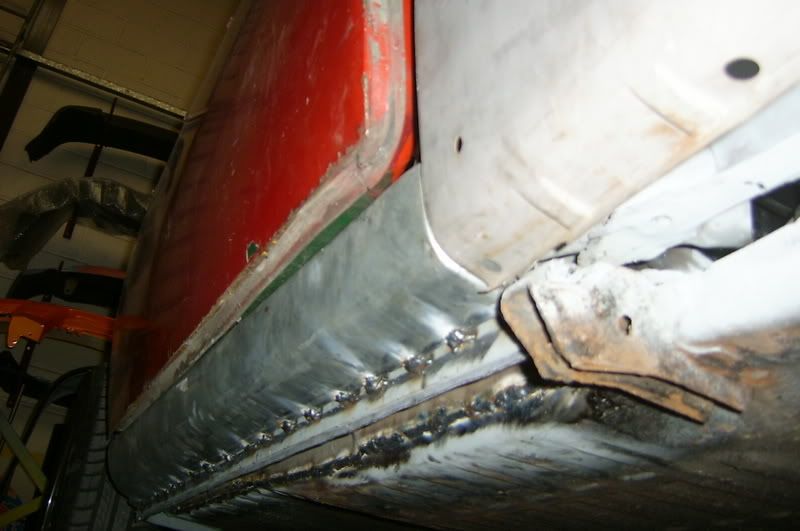 Hole;
No more hole;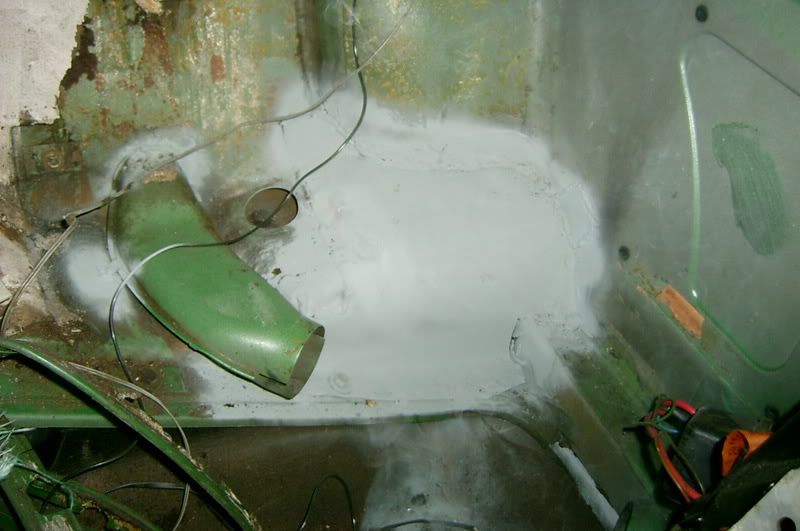 Rear inner wing complete;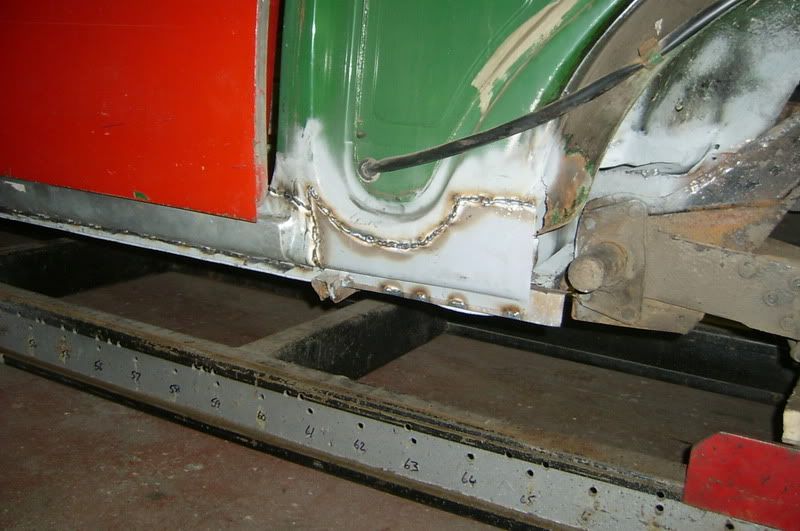 On to the other side;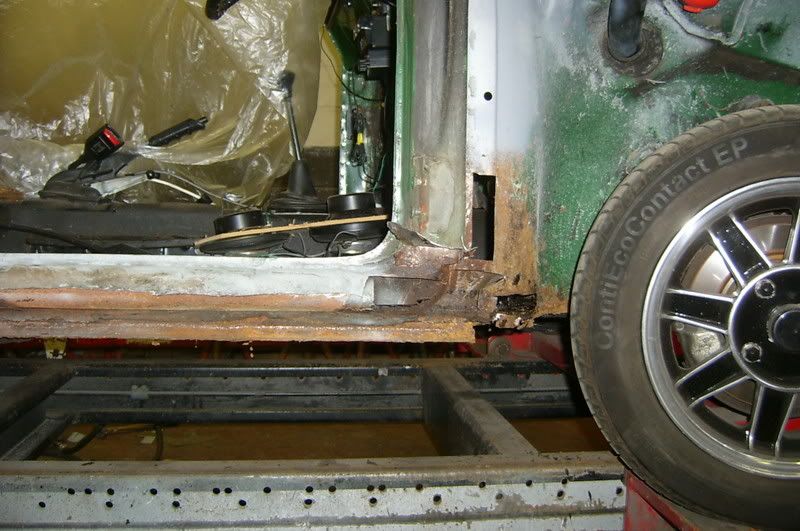 Panels lined up to get sill in place;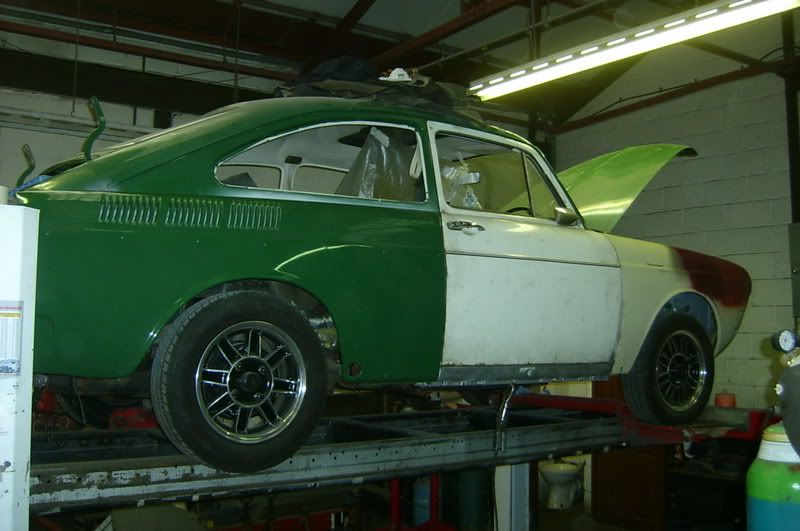 Other sill in place;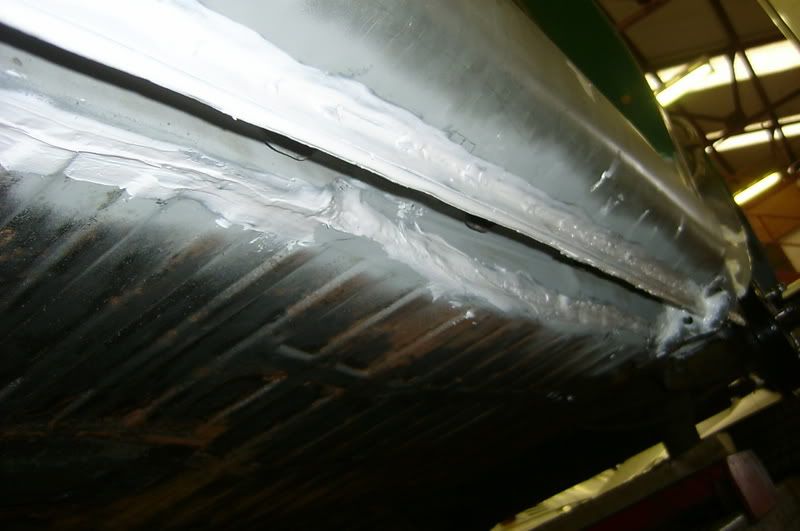 Another hole;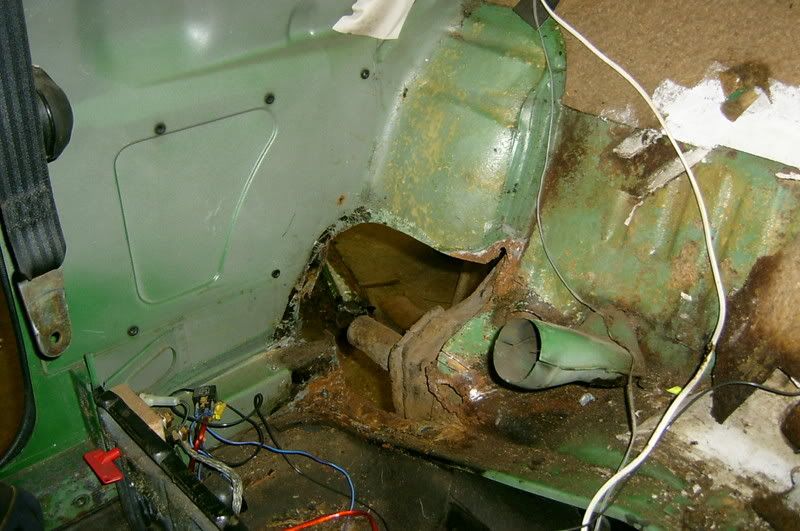 Another hole fixed;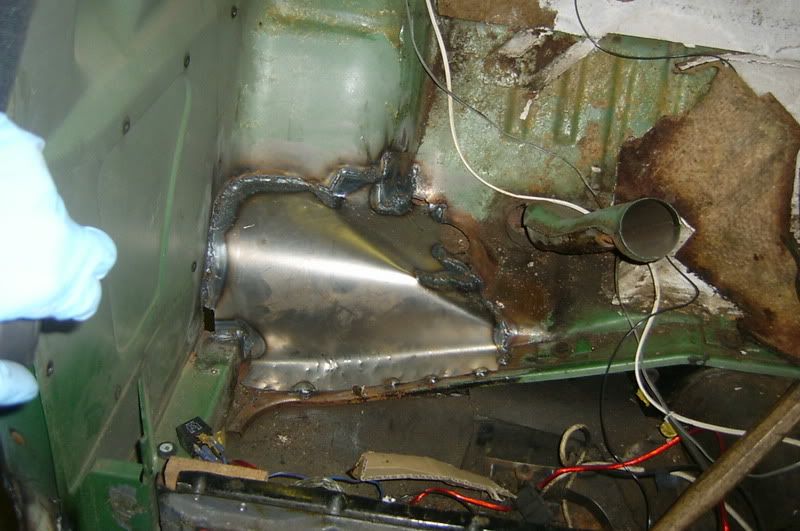 Boot bare metalled;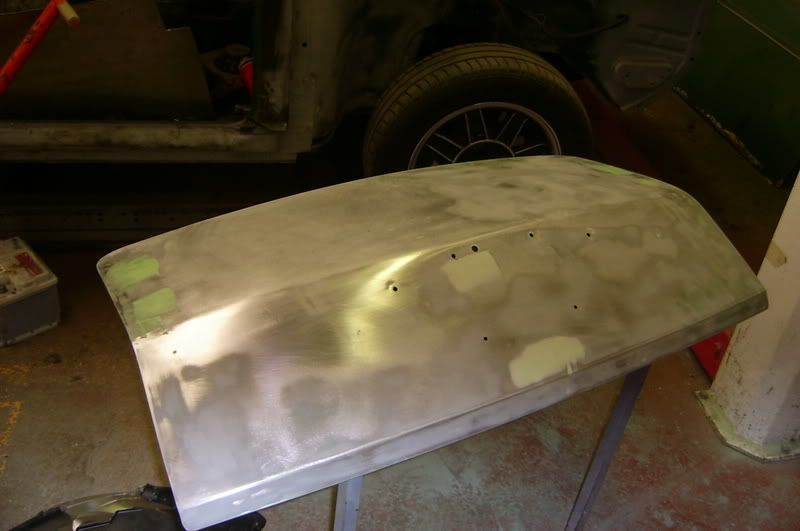 Then etch primed;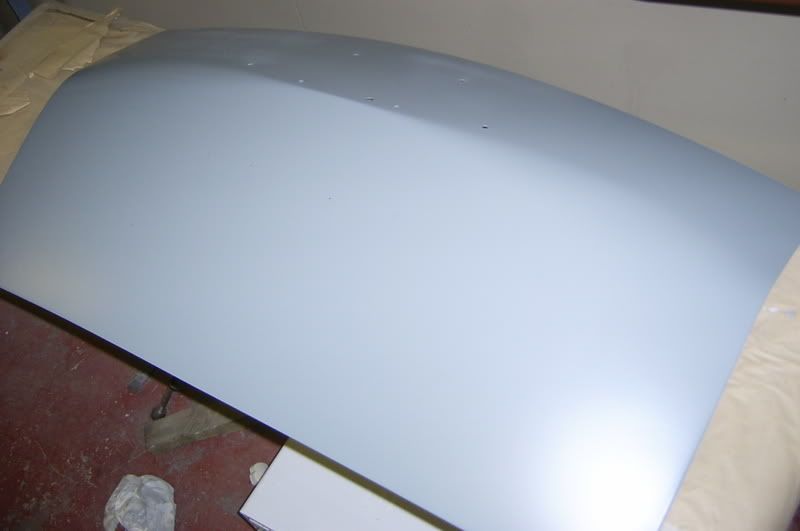 Bare metalling the bonnet;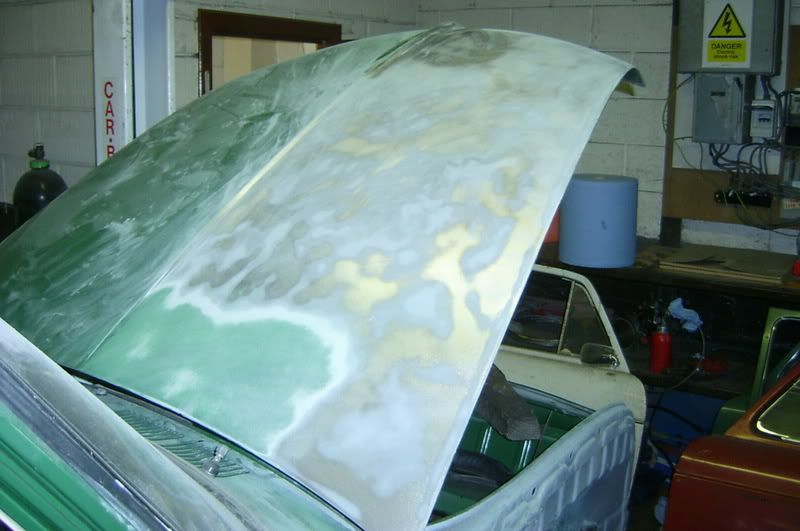 Doors stripped;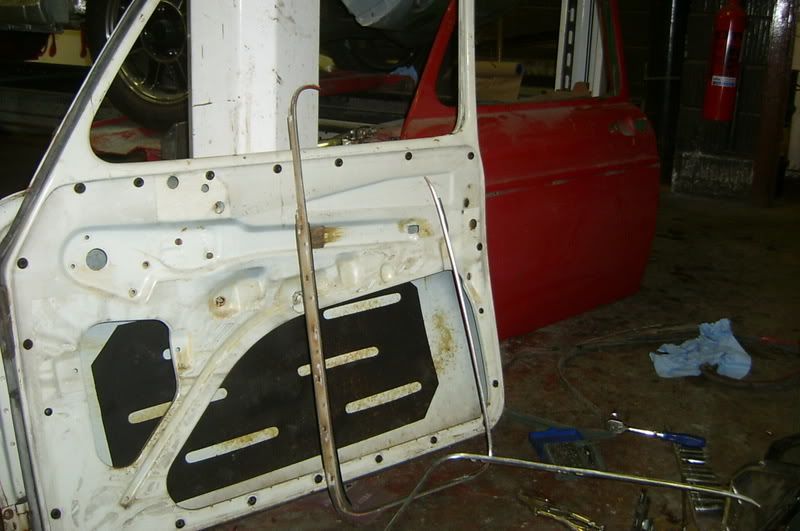 Sill finished off;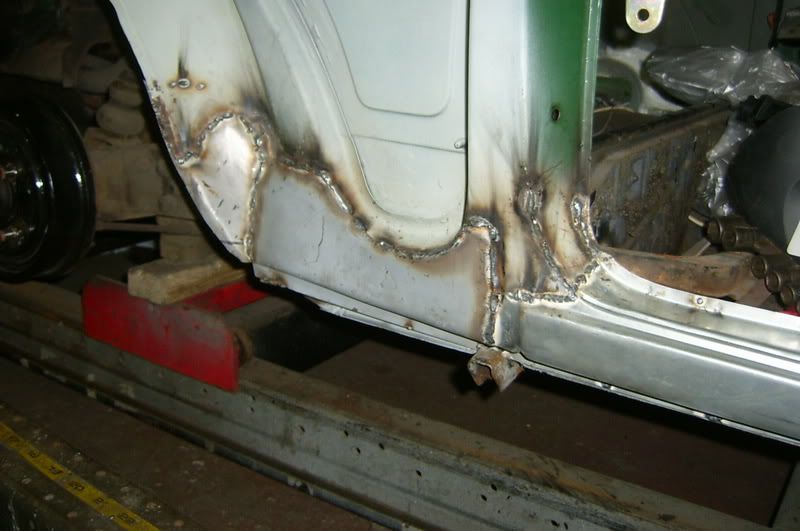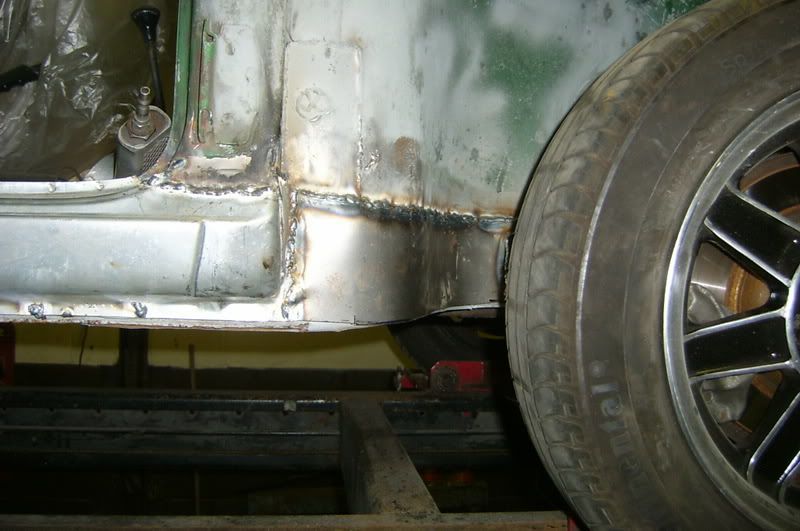 Small bit of floor edge replaced;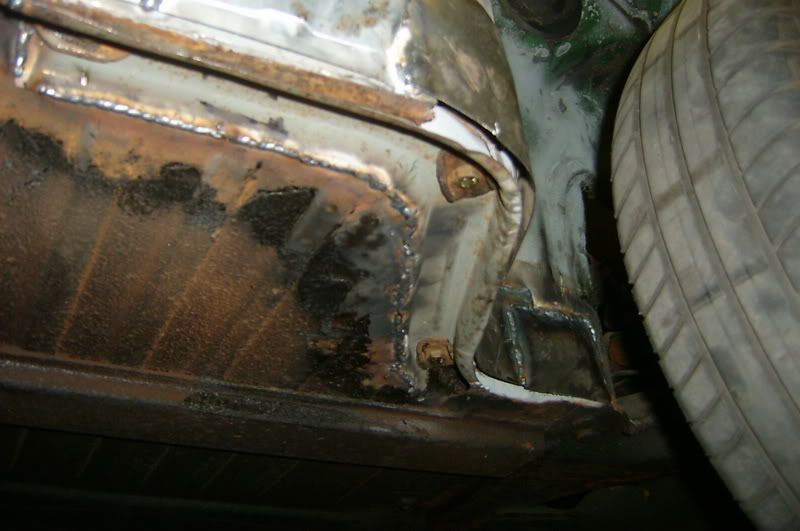 Welds sealed up and a splash of primer;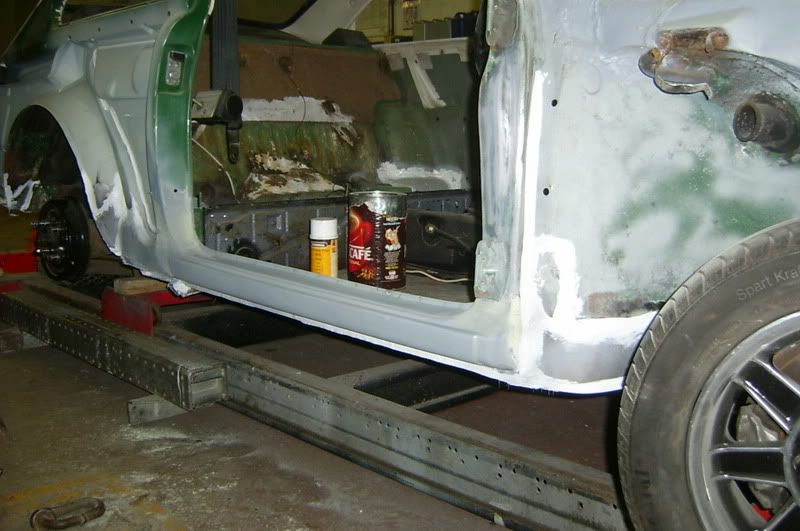 Wee bit of corrosion in the screen corners;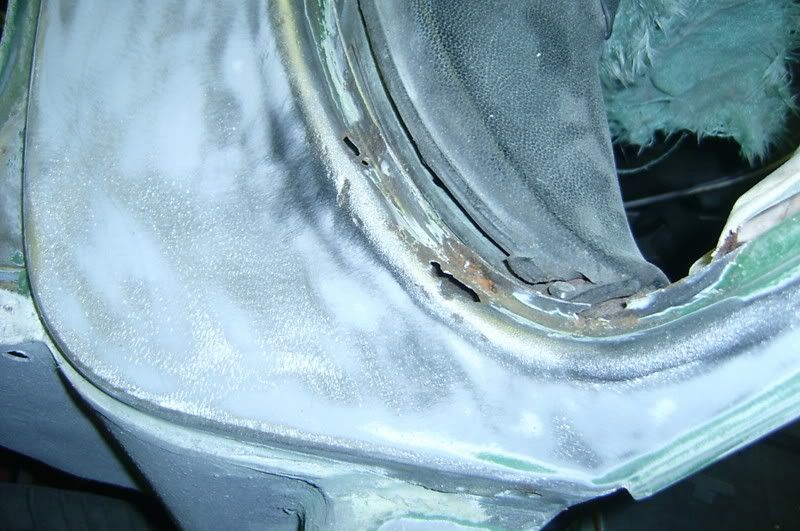 Easy fix;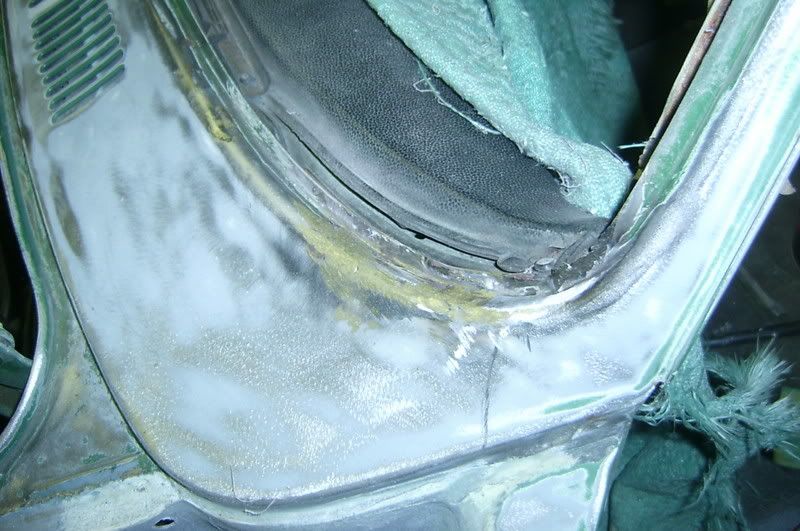 Boot rubbed down;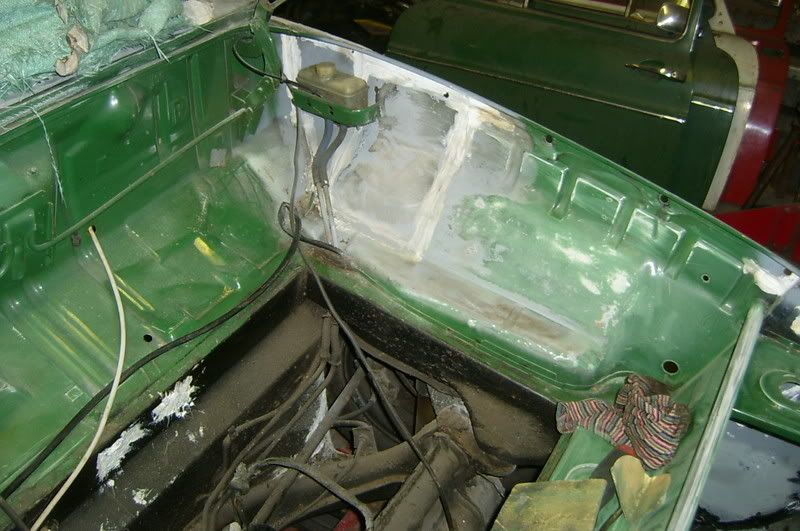 Let the bare metal process begin;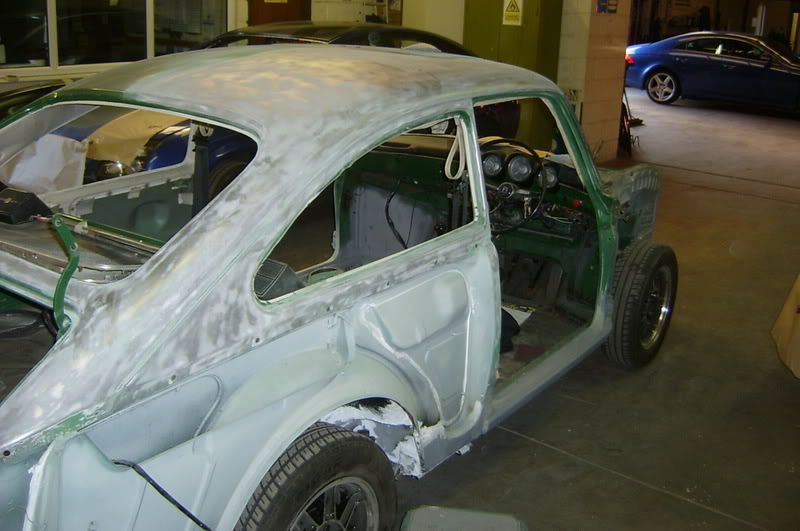 A naked shell;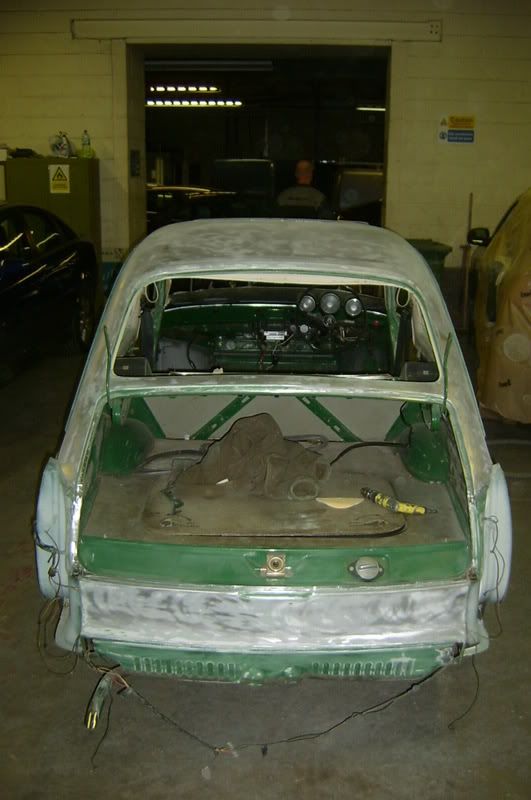 Original front panel, this could have been the first bump this car ever had;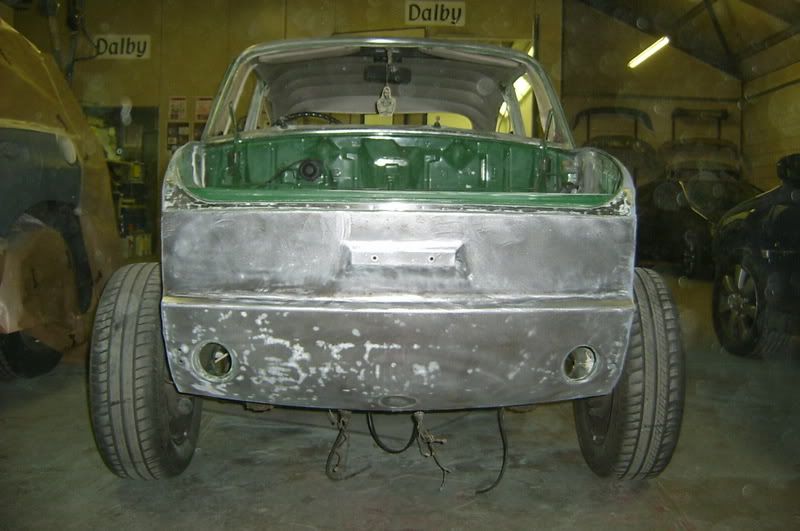 First layer of etch primer;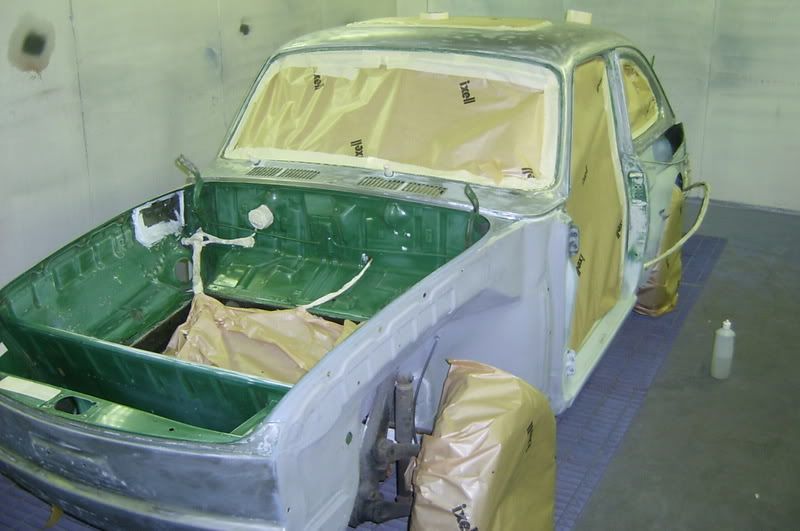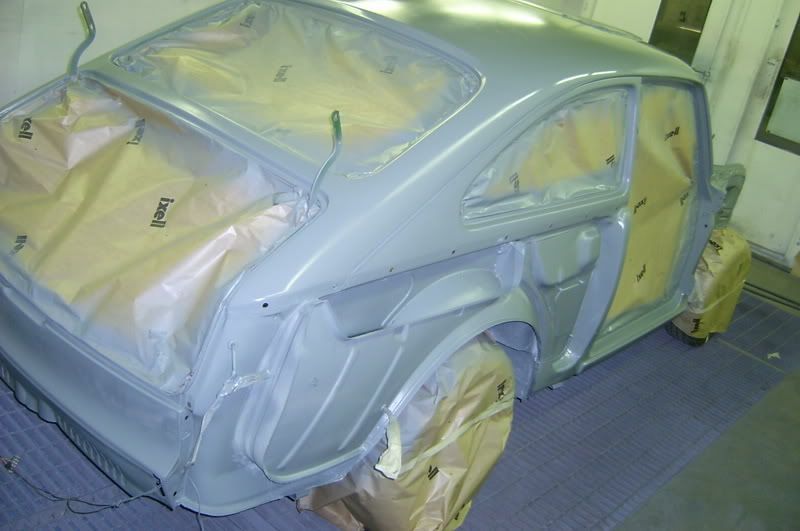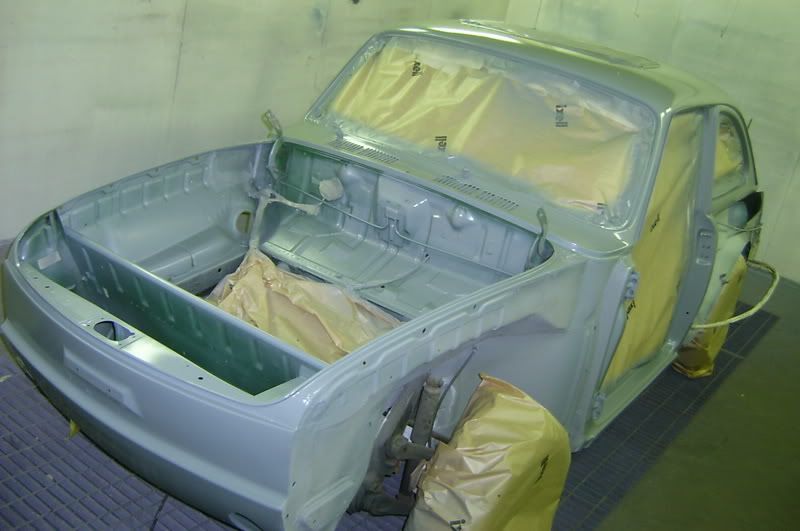 Then high build primer;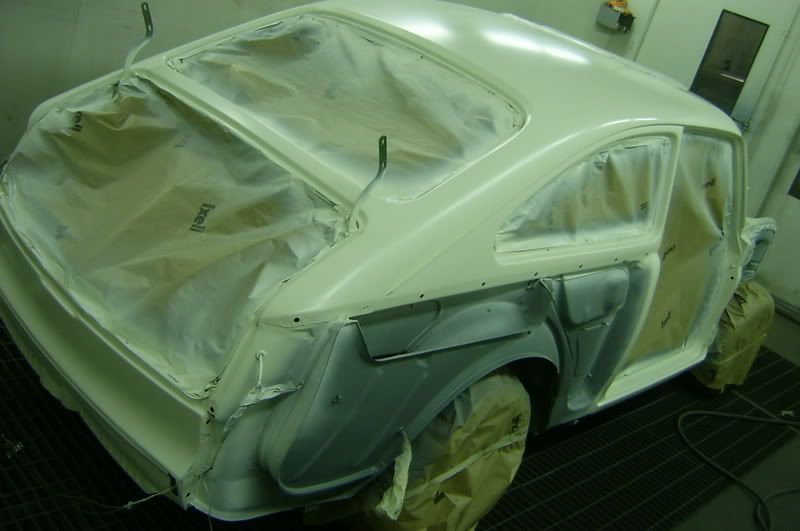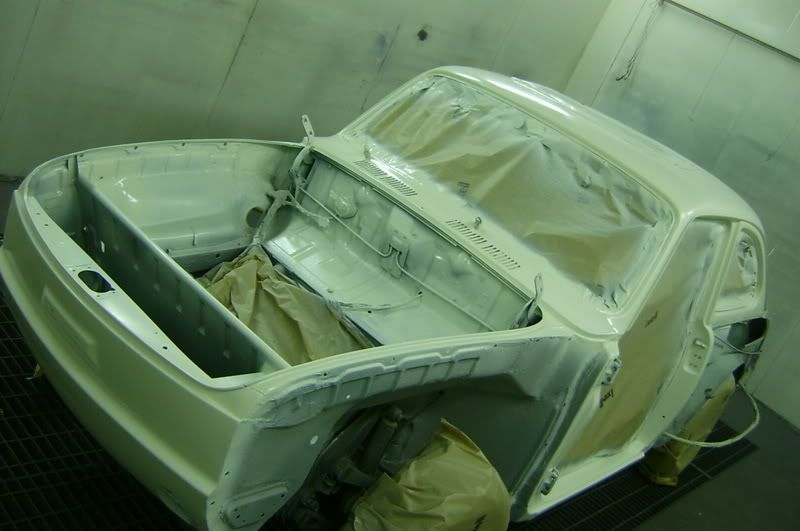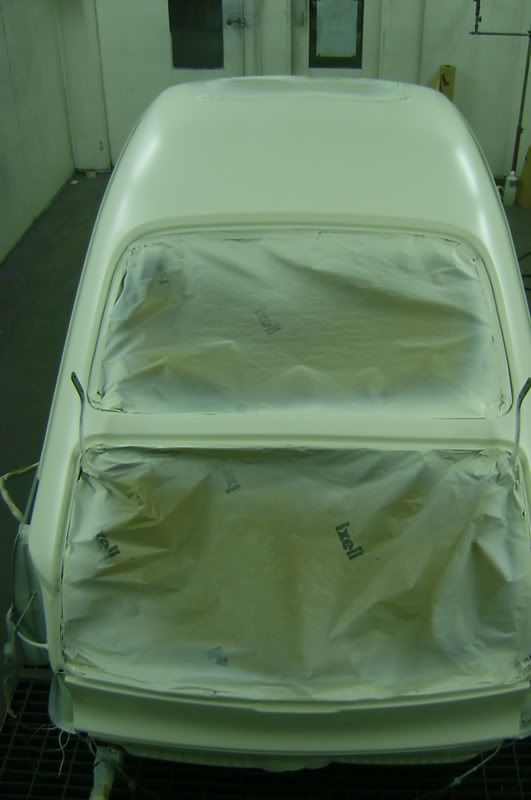 I spent 4 hours cleaning off under seal to reveal a solid pan;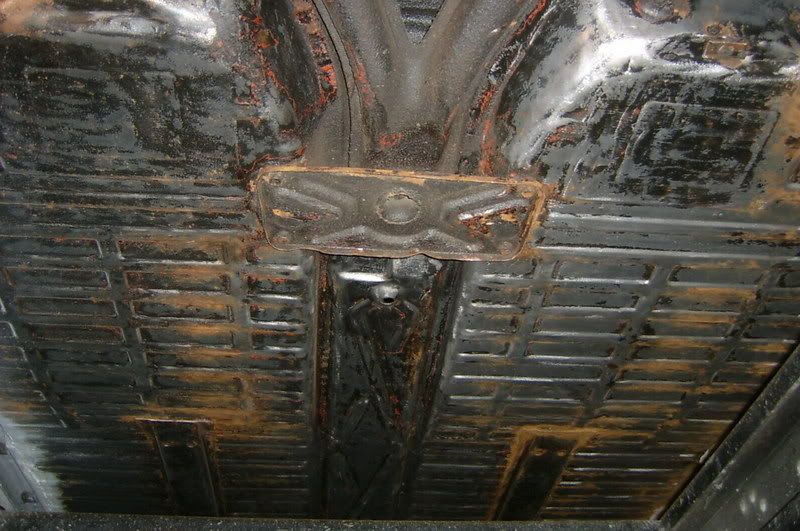 Then sealed it up again;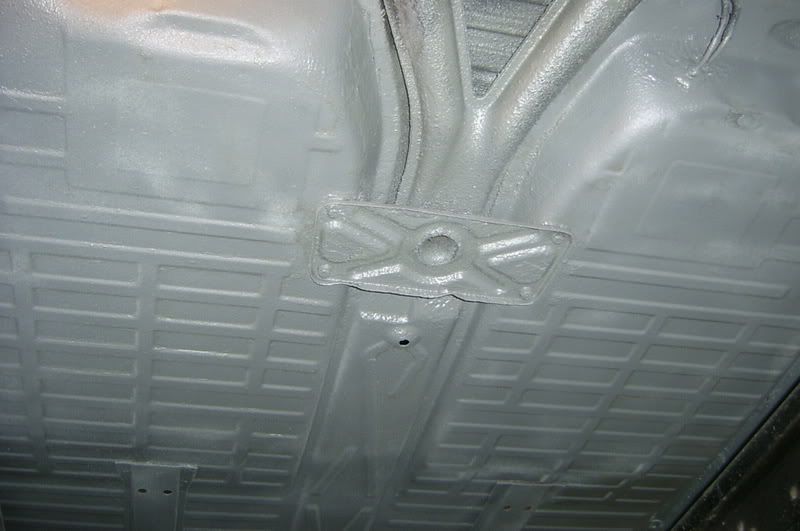 And stone chipped all the arches;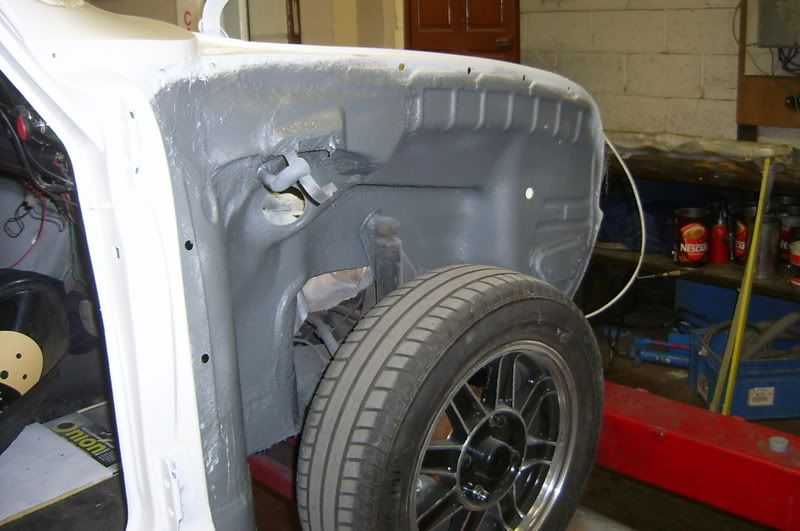 Bonnet ready for priming;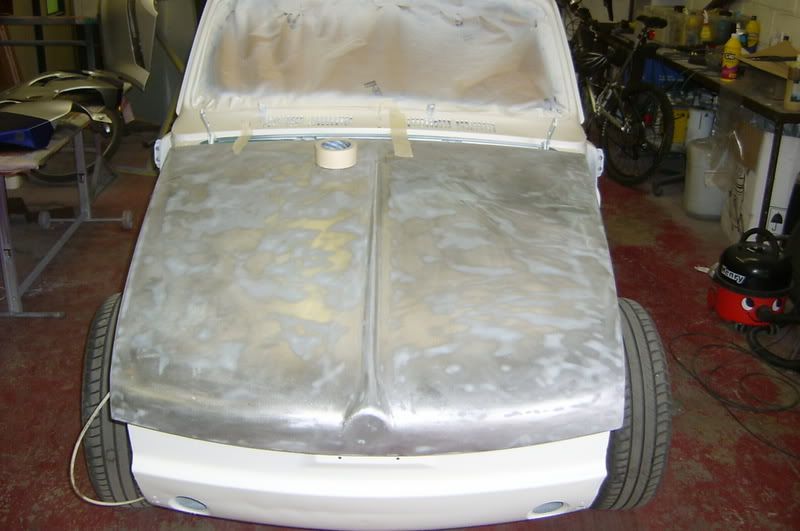 Bonnet and a front wing primed;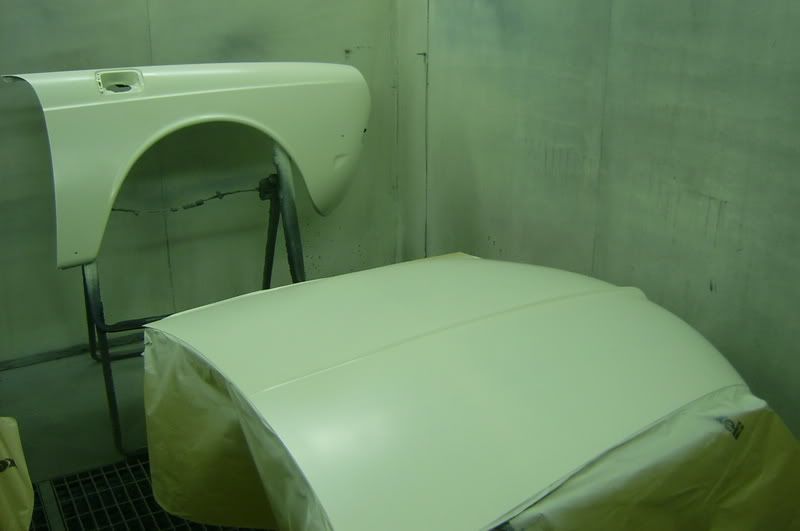 First splash of colour applied;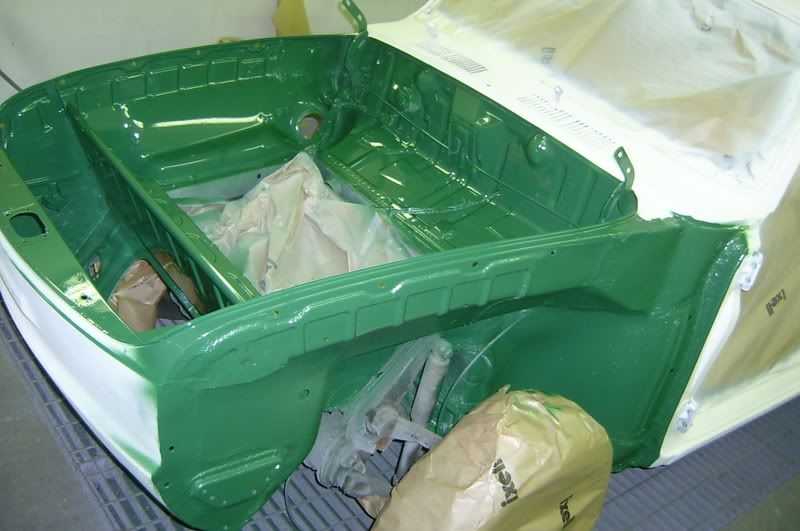 And this brings us up to date (9/10/07) with the workshop closed for a week.
Sorry for the monster post, the updates should be in more managable bite sized chunks.
Dave.