After looking at a few Anglias over the last year or two,I was in no rush,I finally bought this one from a very nice chap up in Bradford.It was his first Anglia restoration as he was a devoted Mini man but did a bloody good job imho.It's got new steel front wings,a major selling point, and new sills and various repairs to floor and bottom few inches all the way round.It's not perfect but what has been done is pretty damn good.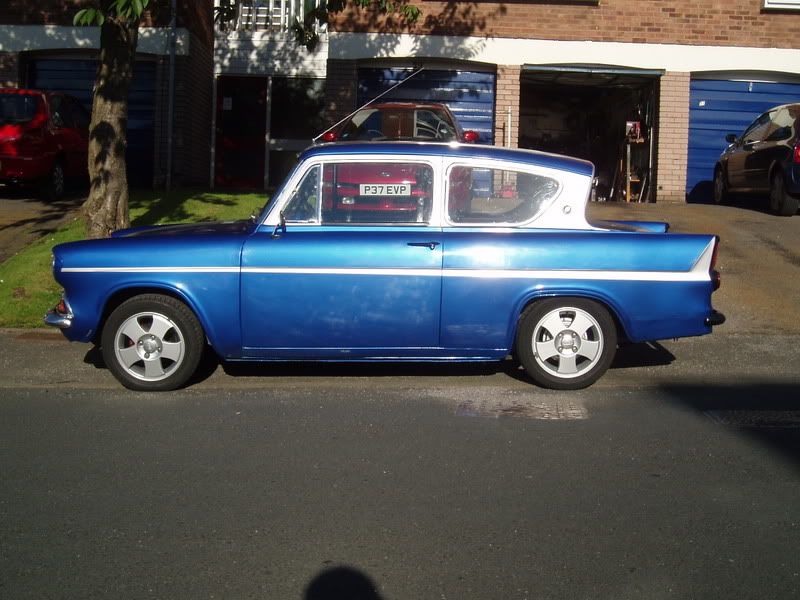 As you can see it's a bit "bling" but that can be changed to my tastes as time goes by.Wheels will be sold on in the new year with any luck.
The engine at present is a 1300 x-flow on the original 105E box.
Good enough for now.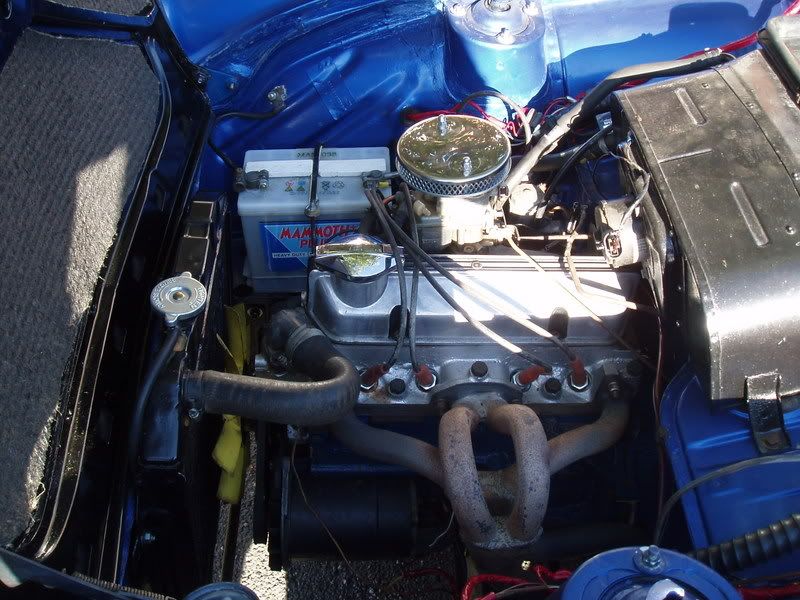 Interior is quite nice with a pair of Peugeot front seats but this will all be retroed as and when I get round to it.