Well, a week after purchase I guess it's about time I started a thread about this one here.....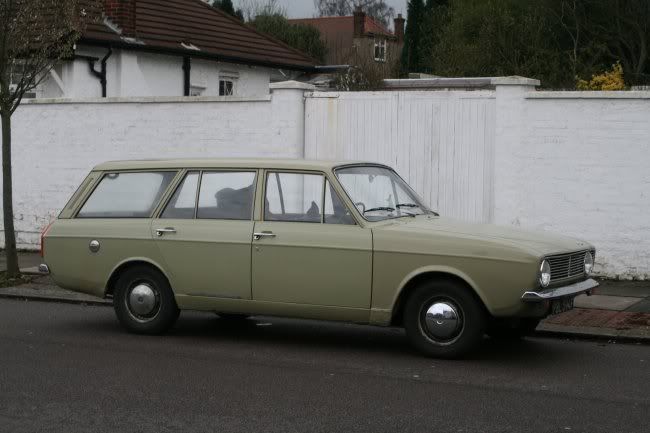 Bought from its original owner of 40 years, around 100K on the clock but I think very few of those done in the last couple of years. Its a povo spec 1500 with about 60bhp and 86lbs' of torque, four speed (non O/D) and 4.22 gears in the back end.
Some funky one owner features include original handbook/workshop manual, Rootes keys, receipts, tax disc holder, oh and crossply tyre on the spare
Factory equipment includes synchromesh on all forward gears, two speed heater motor, moulded rubber flooring but no wing mirrors. Or overiders. Or reverse light. Or.....
Back seat folds down leaving a totally flat floor - great for something called Dogging according to Pogweasel. I wouldn't know.

The last week has seen it as primary vehicle here so its been commuter, furniture delivery vehicle and Ace Cafe transport, clocking up 400 miles with very little in the way of problems. The only "major" issue was the discovery of it piddling while I was trying to tune the carb.
I knew the rad was on its last legs so had got Stealthstylz to send down the one from the car he broke for parts. It was in much better condition and it only took me 15 minutes to swap over.
Other than that I've started collecting parts for a bit of a makeover. Hoping to got a bunch of work done before the Spring Riot at the beginning of May ;D