Howdoo all, I'm new(ish..

) so I thought id introcude one of my very long term projects, ive not got many pics on my work comp, so when I get home ill dig out the rest....
This car was bought by my Grandad in 1963 and remained in his possession till he passed away in '91, whereby it was bequethed to me. At the tender age of 10 at the time, there wasnt a lot I could do..

but my (very) patient dad spent many sunday afternoon with me and so my experience grew..
Anyhow, enough of my life story, heres some pics..
The car had been laid up in my Nans garage (where I had been 'working' on it) from the mid 80's up until 2003ish when it got bought home.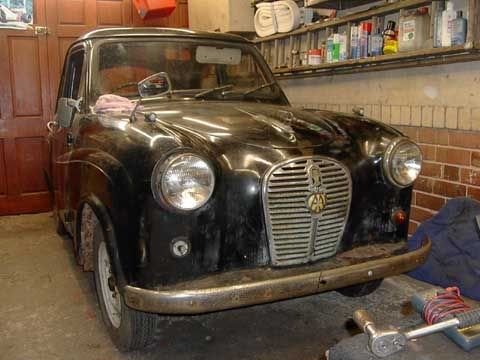 Doesnt look too bad here, but the underside was a different story. So I set about stripping it to a shell, braced it, built a rotiserie out of a couple of builders trestles and a length of 3x4 timber and poked around.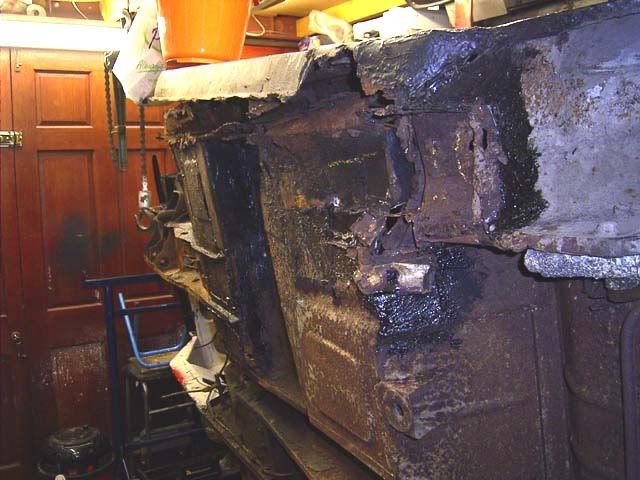 The extent of the tinworm revealed, looking back now I really should have abandoned the project and either found a better shell, or canned the idea altogether. I didnt, but then thats the benefit of hindsight I suppose..
So the fabrication/cutting/welding began..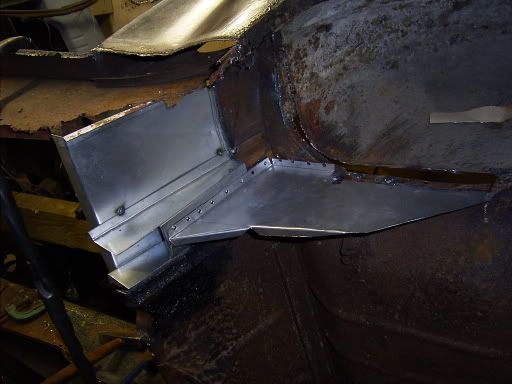 At this point I came across a shodily repaired A35 with an excellent set of trim, so bought that. It also donated a lot of bodywork sections that I grafted in as pattern parts werent available. The ones that were are plop too..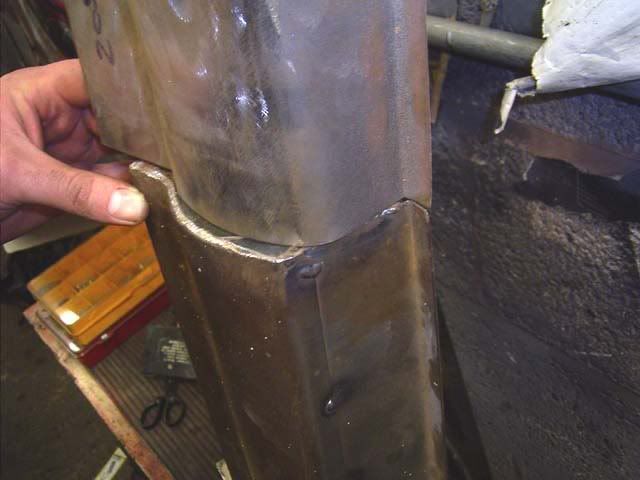 I bit the bullet and chopped the floor out as it was really beyond saving, and at the same time grafted in the A35 gearbox tunnel to accomodate a 'remote' type gearbox fitted to the Midget. Thankfully the floor pans were quite good bar the outer extremities in the A35, so they were transplanted.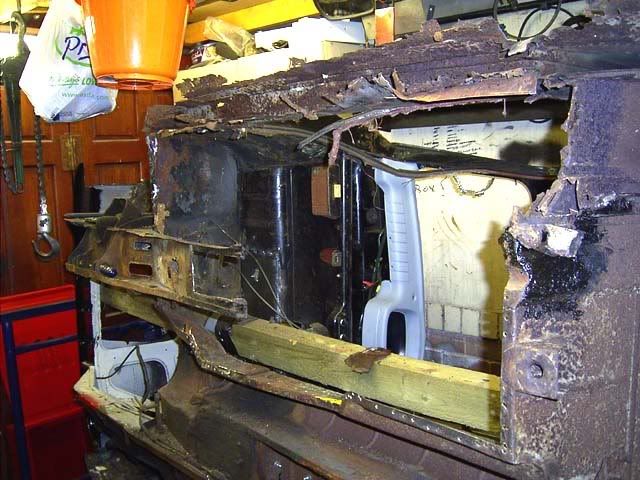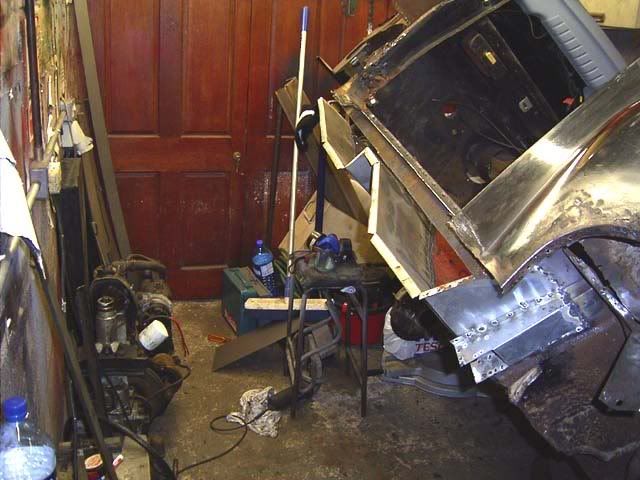 Finished, not ground down or cleaned up..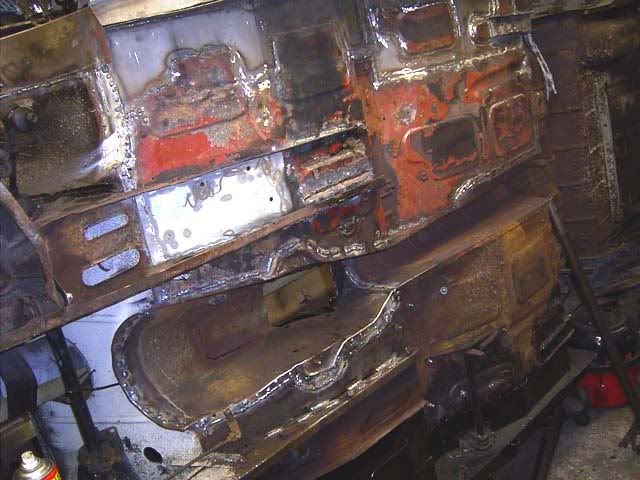 Difference in the gearbox tunnels, A35 to the right..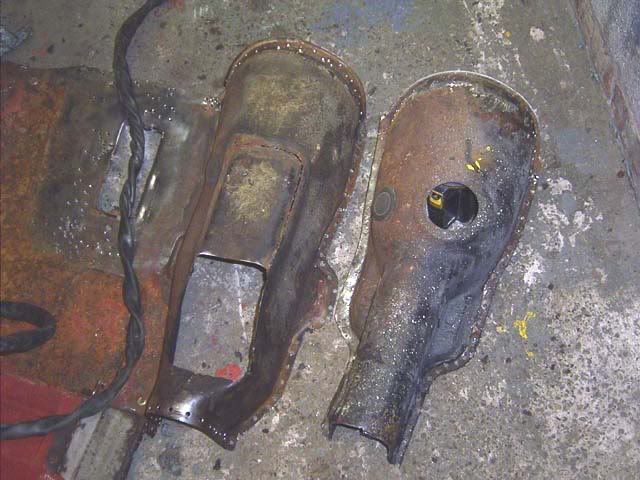 Inner sill/outer sill on..
1275 Donor, the better A+ from a Marina..
Mocked up with Midget box to make sure all was well with the flywheel/clutch setup.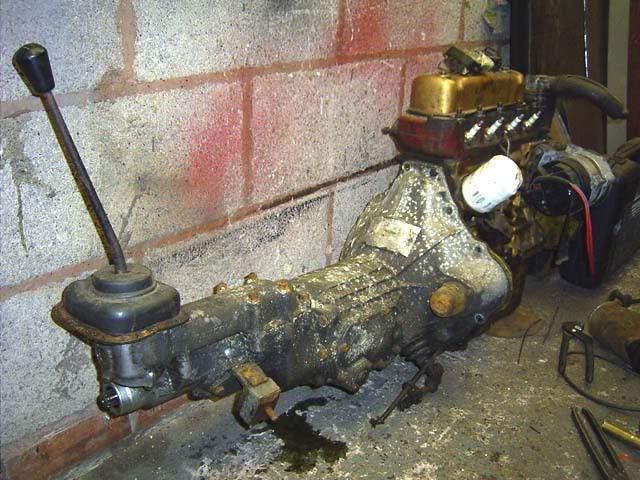 I went through a few of these during the build too..
And thats where there is a BIG gap in the progress pics, ive got hundreds, just never got round to resizing and uploading them.
Here she is getting her first bit of fresh air, at this point the underside is all finished, ground, stone chipped and colour coded. No engine fitted at this point, nor is the lowering kit on.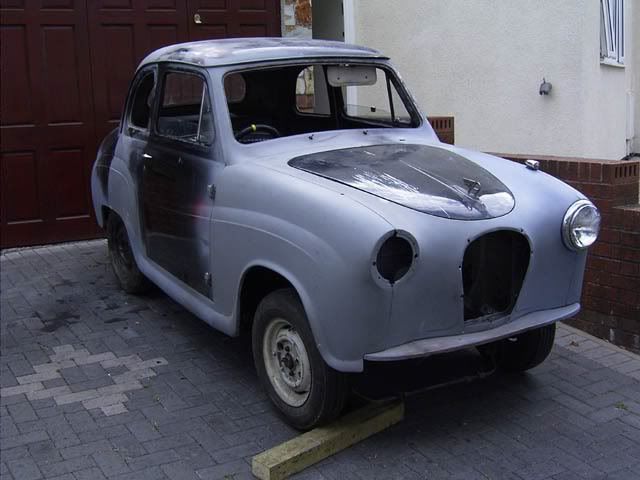 Halfway through sorting the engine bay out..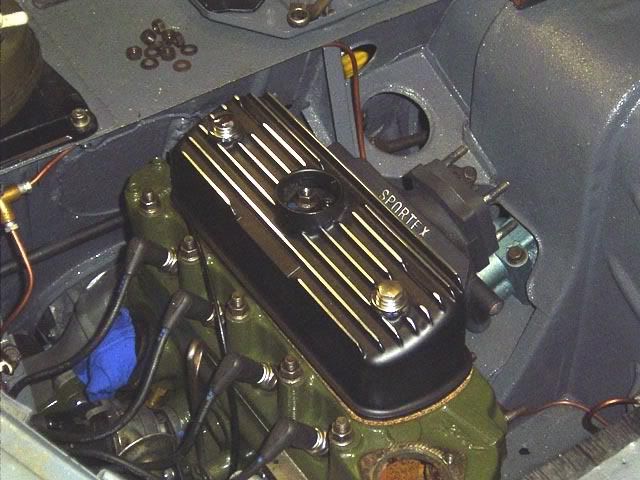 Engine spec is:
1275 A+
Stage 1 head,
Howley inlet,
LCB,
Kent 289 cam,
1 3/4 HIF44,
BBC needle,
Electronic ignition.
Heres the colour..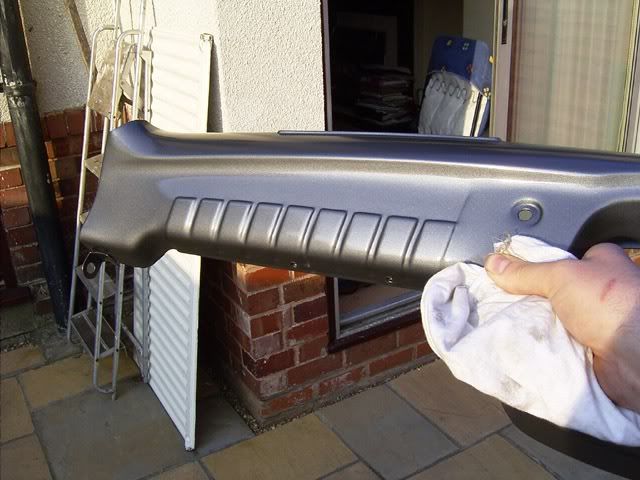 At the moment the car is just about ready to be picked up from the paint shop, so ill update when ive got more pics.
Ive got a lot of pics getting from the initial fab'ing stages right upto the car being in full primer, so ill get on that this evening if you lot are interested?