Bought this as an impulse buy just before Xmas to cheer myself up!
I present to you my 1974 W115 230.4 auto with 56k on the clock that I think is genuine (good bit of history).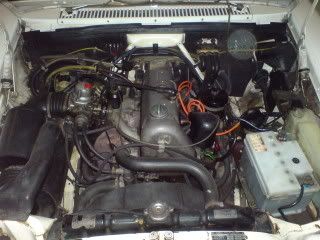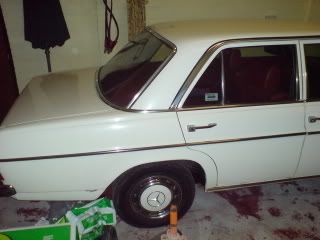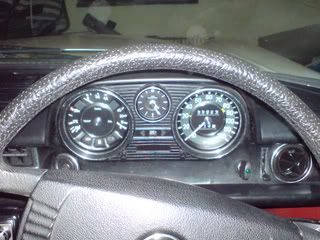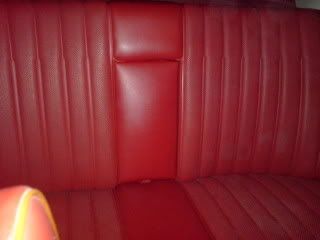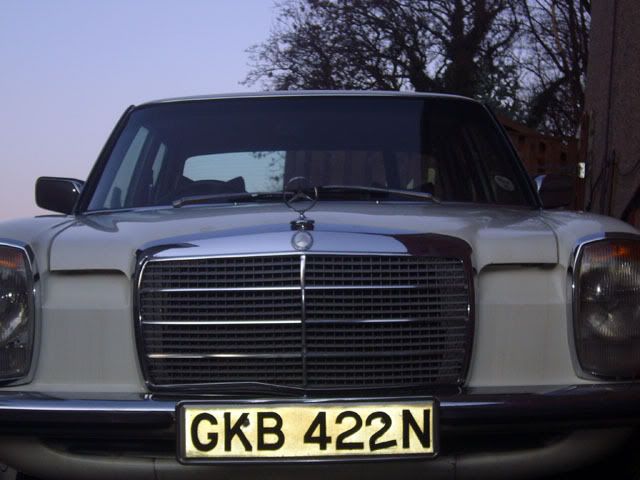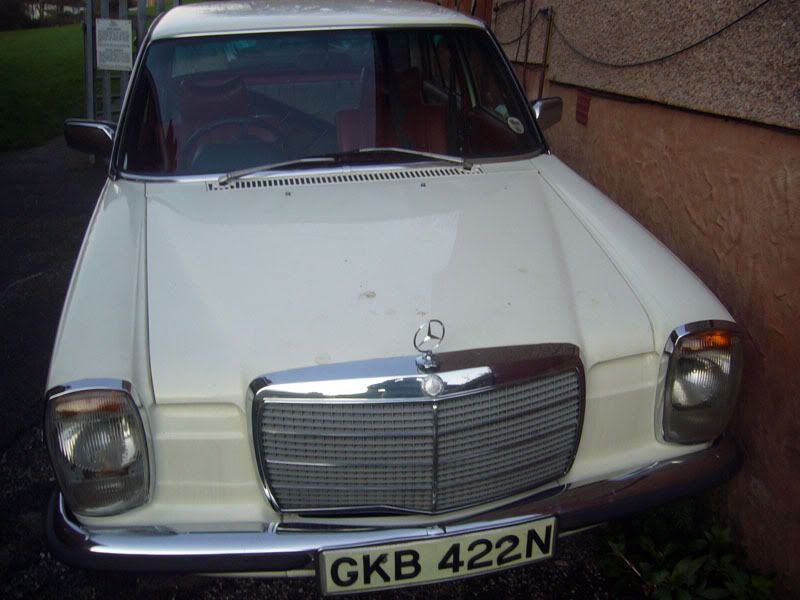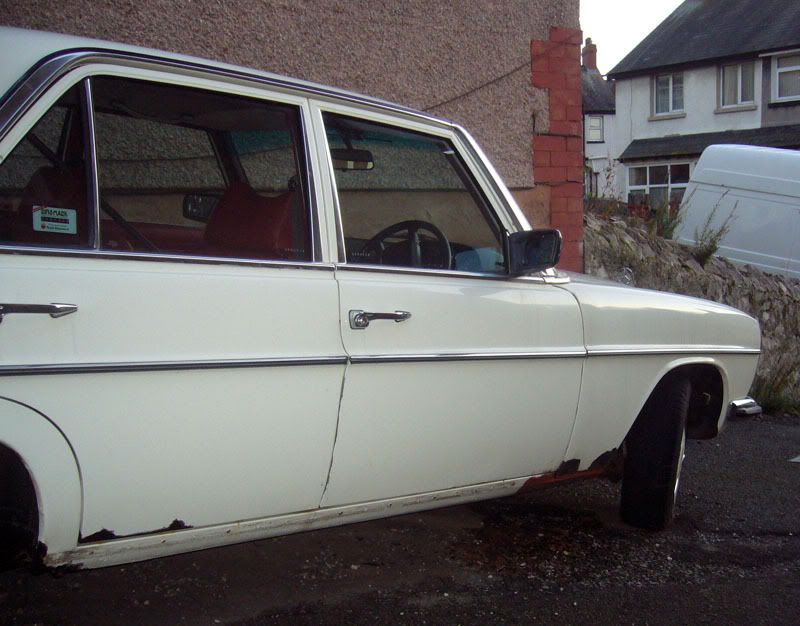 Needs the following work to get it on the road:
Finish & improve fairly curse word drivers side floor repair (they've completely cut out the jack mount :s )
Both rear corners of the floor are rotten
Passenger side a hole in it
Bottom of most of the doors aren't great
Bootlid needs some love.
A couple of door seals ideally
Brake lines need to be changed but came with it.
Get the dash lights working
Thank god it starts/runs/stops like it's meant to and everything works.
Mojo was high with this one, so started chopping out all the rust. This is the pic of the worst of it: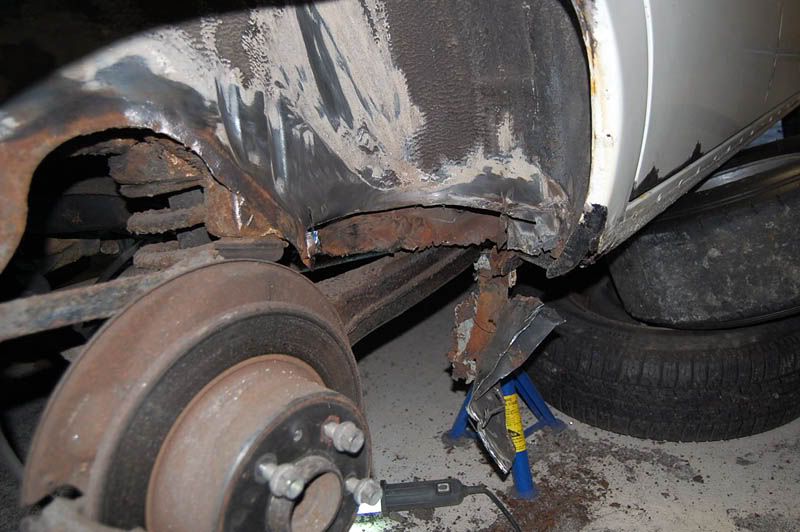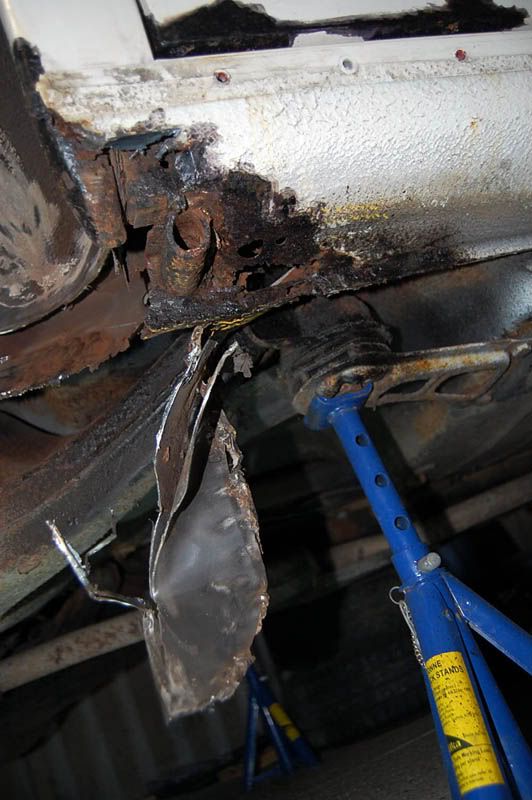 Had a couple of weeks of evenings doing this, and was about to go get a welder, but the gf blew up her Mini on the 23rd, and then I got sick shortly after, so not much has gone on.
As it stands, there is about 3 hours of prep left. Then I need to make up the repair panels and weld em in.
Then fit these:

Do this:
+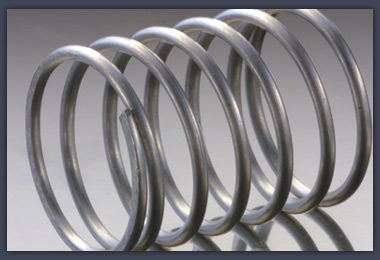 Fit some boom boom: