This is the bane of my wallet and the most fun I've had with my clothes on.
The spec:
Rolling shell: Prepared to full Miglia spec by Peter Vickers, rear seat pan/storage bins removed, laminated screen, polycarb windows, steel doors lightened to Miglia spec, front end removed & replaced with removable carbon fibre front end & bonnet. Front bulkhead/parcel shelf removed - new bulkhead & dash fabricated, wrapped around additional bracing bars, fully integrated into Safety Devices bolt in & welded in full cage with further bracing to current Miglia race specifications. Boot floor removed, alu sheeting & foam filled race spec fuel cell with sump & lock, Facet race spec interrupter fuel pump & filter in boot, carbon fibre bootlid. Braided fuel lines & copper braking pipes routed through inside, brake bias adjuster beside gearshift. Gearshift mechanism/quickshift with 2 UV joints fitted inside car. SPA Design firex, electrical control box & special loom, aircraft switches, ignition cutout, start button fitted to passenger side on floor. Instruments: Stack RT 400 tacho with datalogger 0/10k, Racetech Design combined oil pressure/water temp gauge. Sparco rev seat, Sparco steering wheel, Luke harness, Varley Red Rop solid state race battery. Racetech big capacity alloy racing radiator, new 115 comp alternator.

Suspension: front & rear subframes fully seam welded, gussetted, strengthened to Miglia spec., brace bars fitted to front subframe, dampers: TrackSpax at front, Avo at rear, original Ripspeed Hilos, Minispares race rubber cones, KAD adjustable rear camber brackets, custom built rear antiroll bar, KAD rosejointed front lower arms & racespec adjustable tie rods. New Lloyd Hutchinson quickrack.

Brakes: KAD race alloy 4 pot calipers, 7.9in vented discs, carbon metallic pads, Minifin alloy rear drums with Mintex race linings, Goodridge braided hoses front & rear.

Wheels & tyres:
1 x set Revolution alloys 6x10 - Avon CR6ZZ E rated control race tyres.
1 x set Revolution alloys 6x10 - Dunlop Slicks

Engine/gearbox new May 2006 - Lloyd Hutchinson built

MED supplied head, offset valve race spec No: 1187MED, fitted 37.8mm inets, 31mm exhausts, Iskendarian race double valve springs & caps, Titan 1.5 full roller rockers. Block MED 65400LW 1425cc, A+, full race prepared, offset bored & honed, Omega 11mm dish pistons, new Cooper S rods, relieved & balanced, crank stroked, relieved, wedged, balanced, 4 bolt steel centre main bearing cap. Comp oil pump, Kent 310 scatter pattern billet cam, lightweight race duplex gear, etc, filter head drilled, tapped & bypass plugged, ARP race spec bolts throughout. Lightweight race steel flywheel & backplate, race paddle clutch, Brise reduction gear starter motor.

Gearbox late spec casing fully machined to take very latest current spec Quaife dog gear set, LSD, race straightcut drop gears - 1.0416, centre oil pickup, race output shafts & bearings, semi helical final drive. Ratios: 2.309, 1.49, 1.197, 1.00, final drive 4.07. Primary gear 24 tooth, effective final drive 4.239. KAD Quickshift.

Carburation: Weber 45DCOE tipo 152 on Maniflow 7in steel inlet (new 2005), MED integrated filter/induction box with revised carb trumpets (new 2006).

Ignition: Aldon Automotive race distributor & ignitor pack, Luminition blue silicone 8mm race leads, Aldon epoxy solid state coil - all new 2006.

Exhaust: Maniflow big bore race LCB with matching Maniflow exhaust system, single box silencer, centre exit.

Power plot - dyno sheet available: Tested at Westward Engineering 24 May 2006, newly built, ambient 14c, barometric 1000mb.

Max torque 107.10 ft lbs @ 5312 rpm
Max power 119.7 RPM @ 6991 rpm
Power loss, trans/tyres 19.4 bhp
Power at wheels 100.3 bhp
Max road speed in test 98.00 mph
Max engine speed in test 7655 rpm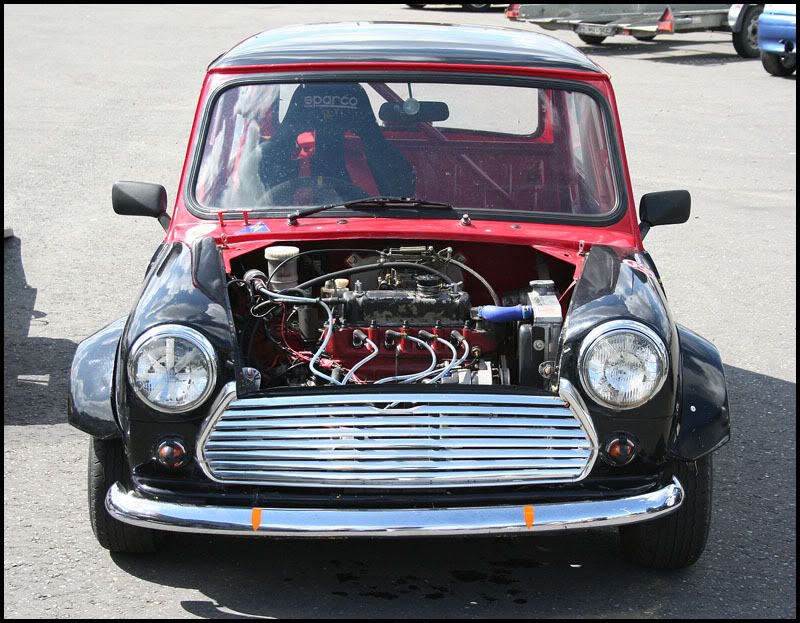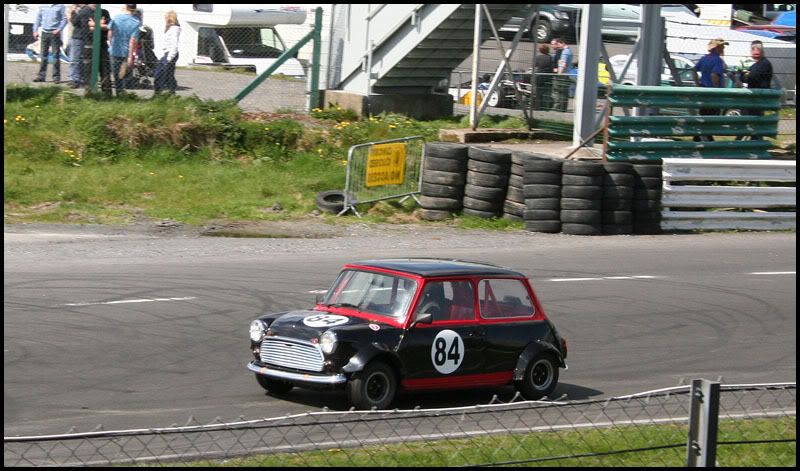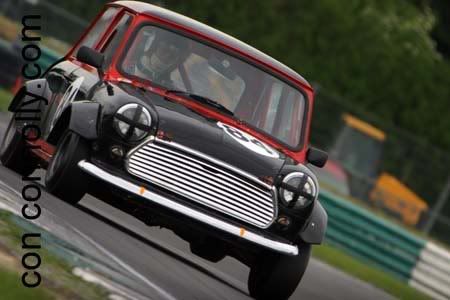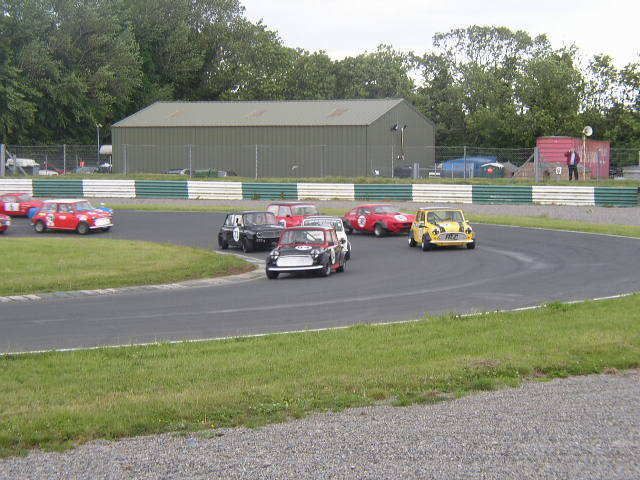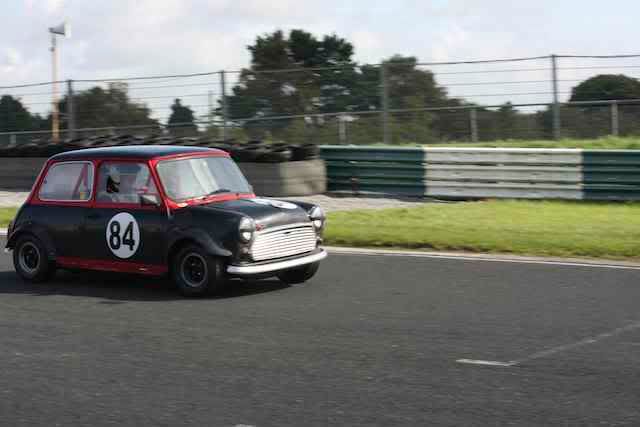 Currently undergoing an engine & box rebuild after some gear selector problems, and possibly my self inflicted red mist left it a little worse for wear. The oil pump also exploded!
Thankfully the bores are still mint after 4 seasons
It's a cracking car really.
For anyone who knows, it can lap 1'05.2 around Mondello on Slicks. I hope to put an early 1'04 next year