Well I'm new here have been on the board a few times but not really posted. Goods mates of Sean who's got the green one
Well here is my motor
This is what it looked like when I got it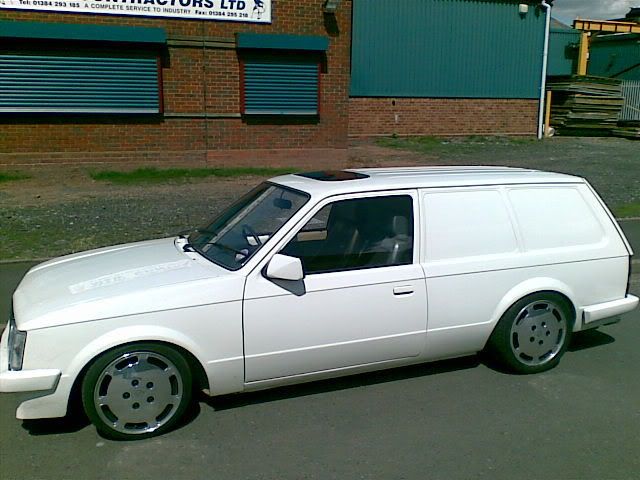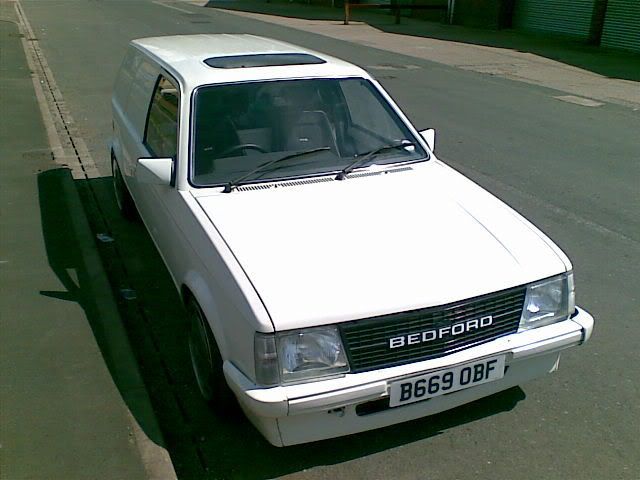 There where already plans afoot to change the look of the van so got a new grille, pressed german plates and strutbrace from German Ebay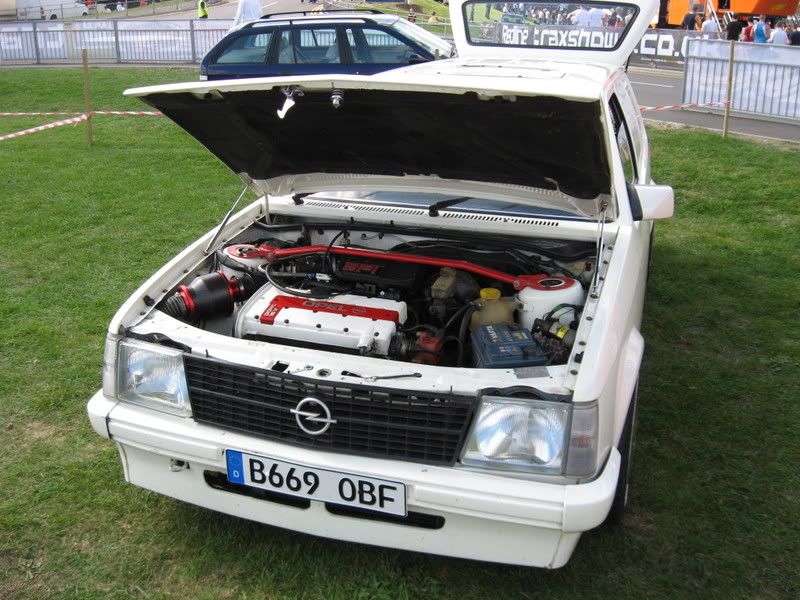 Then just drove it round enjoying my new purcahse, went to Trax and the Classic Car Show in 07.
It does requrie some work (don't they all). Mainly a hole in the passenger footwell and the engine needs a rebuild. Also want to weld the engine bay for strength and some other little touchs that I have to make it more my van
So thats is so far watch out for more updates as I start to strip and then put back together my van......
Made a start on getting the van ready for its strip down. It hasn't really moved since the Classic Car Show in November 07
First thing was to sort out my garage so I could actually work around the van.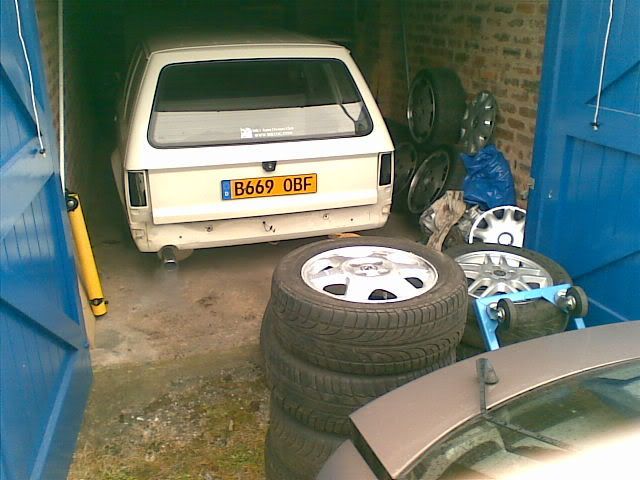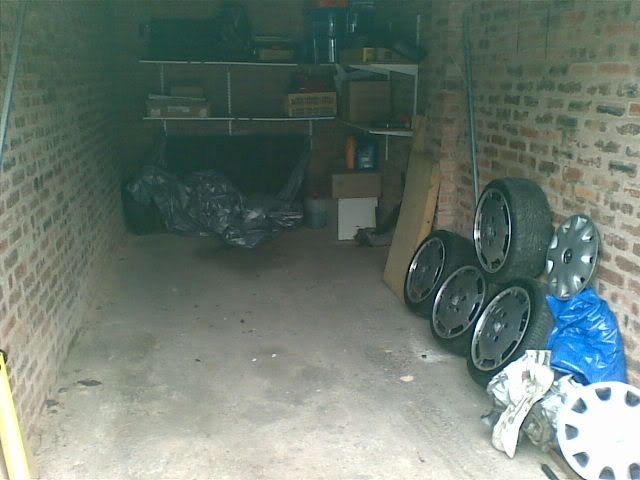 Then I needed to swap over the steel wheels that it was sat on for the new ones I got so that I can run it round and move it about
From this
To this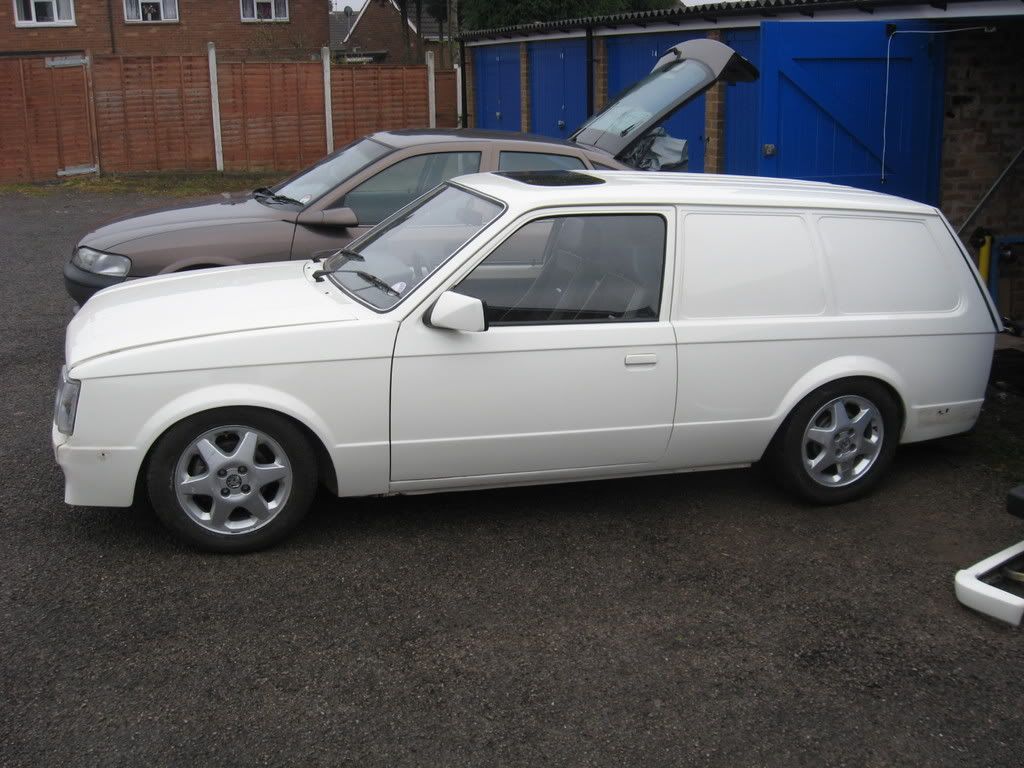 Then of with both bumpers ready for there new skins. Also found that the front panel is more damaged than I thought. So look like a new one of them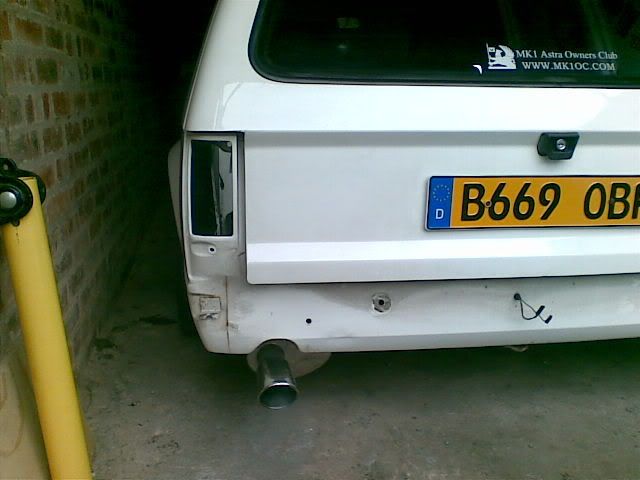 Then put it back into the garage ready to be dismantled in the next couple of weeks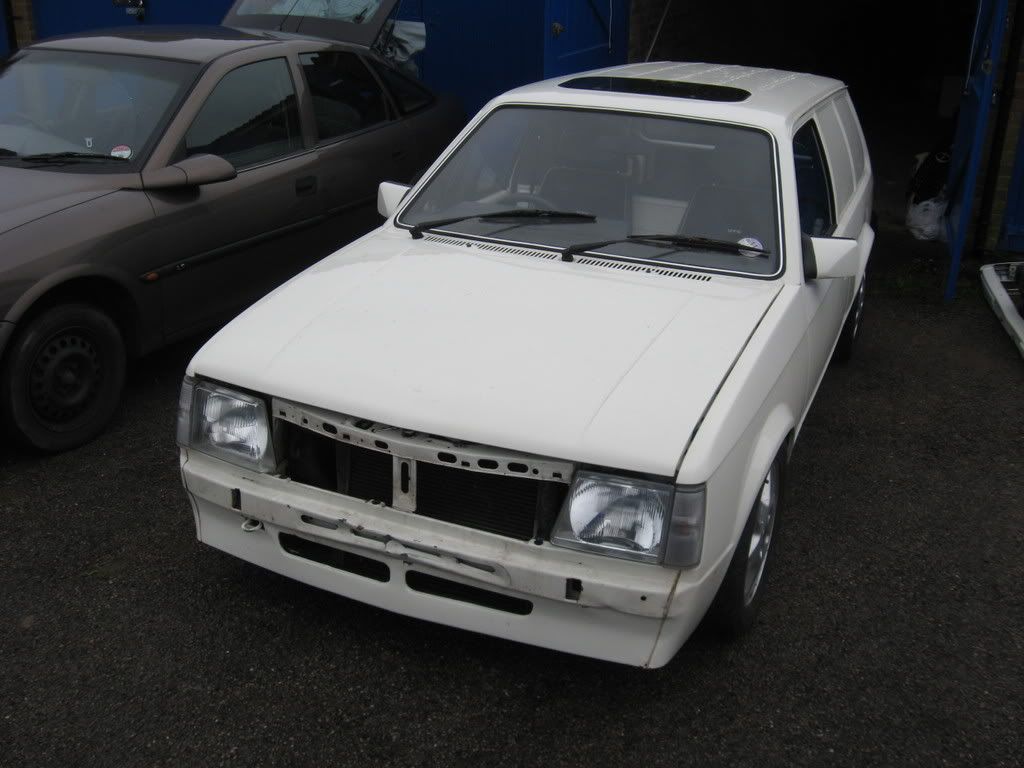 Pic of both my motors, the toy and the work horse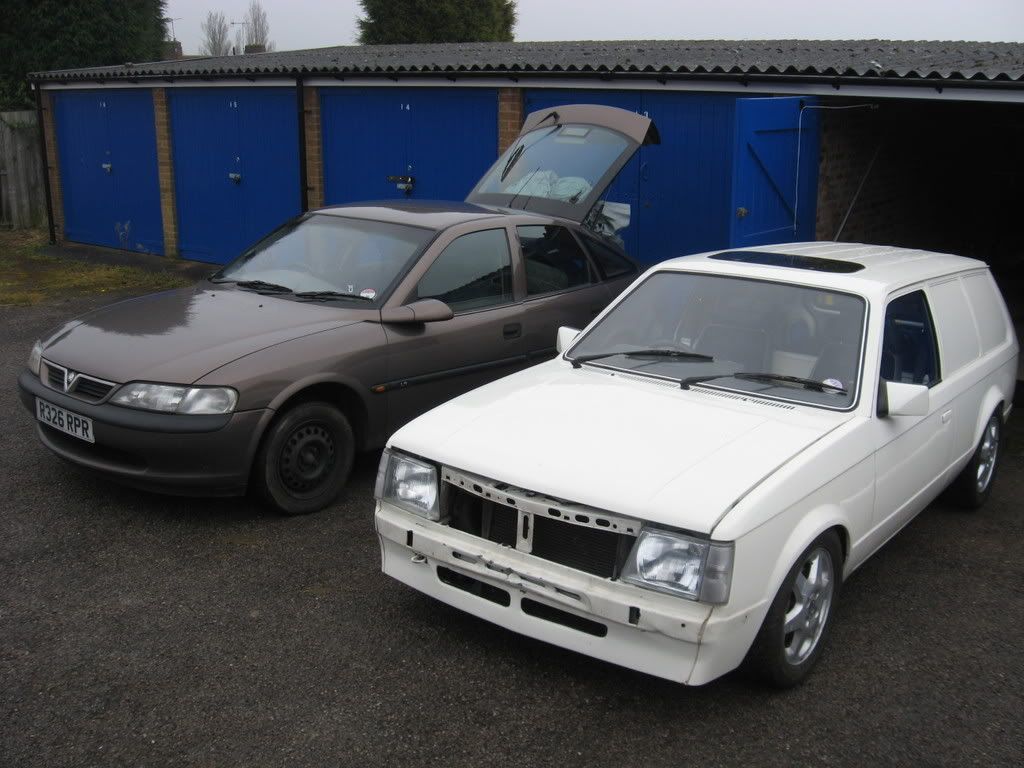 So on with the dismantling. It was time to remove the engine so started by getting all the bits that could be removed off, inlet/exhaust manifold etc etc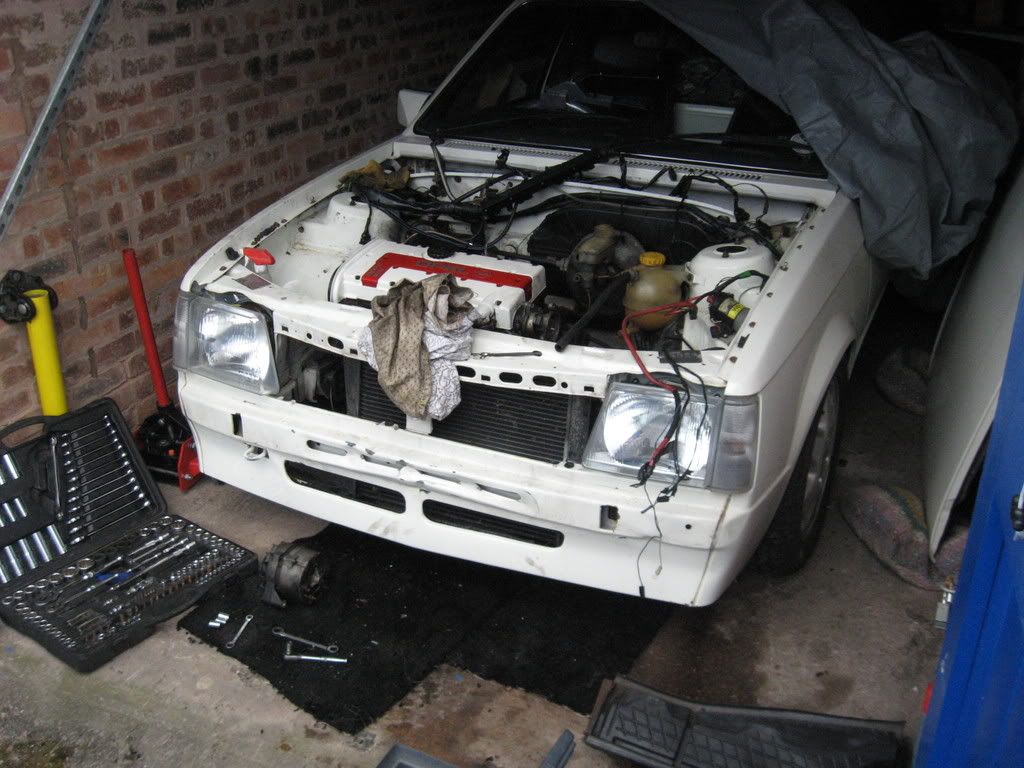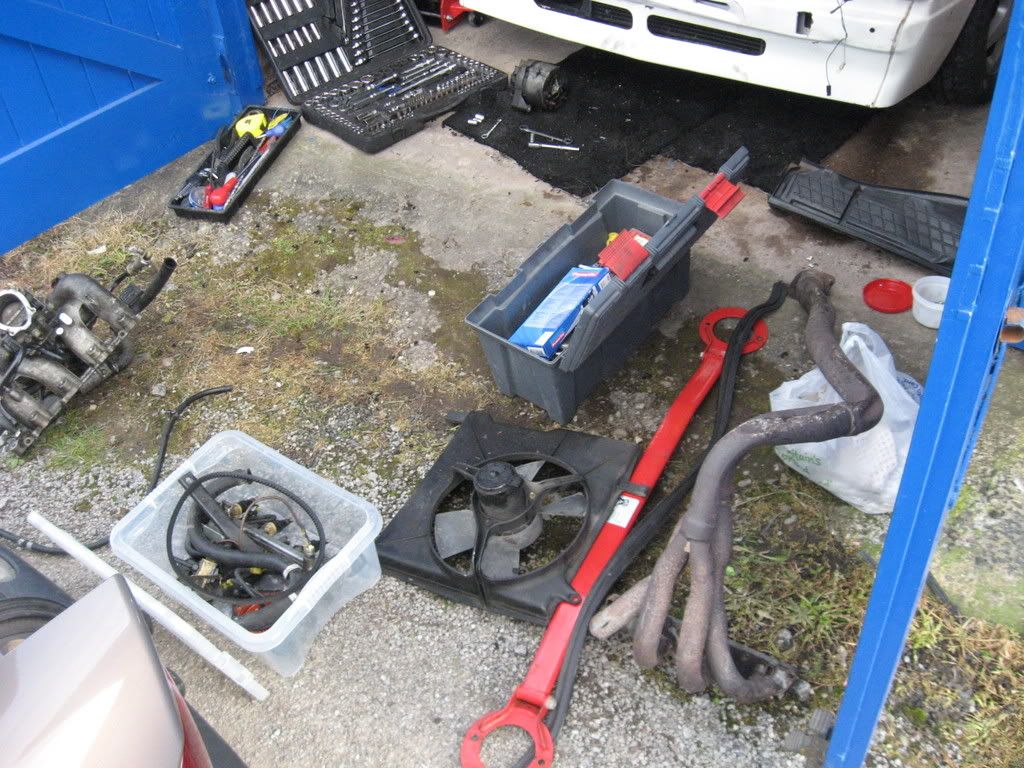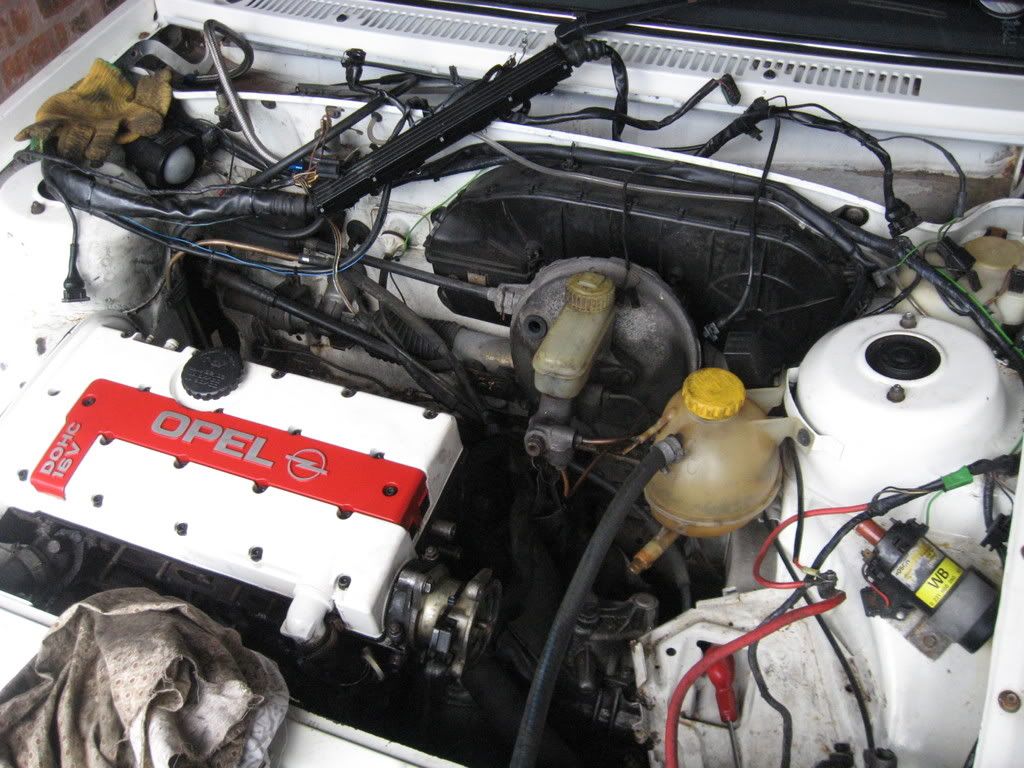 Then it was time for engine out with some help from some freindly MK1'ers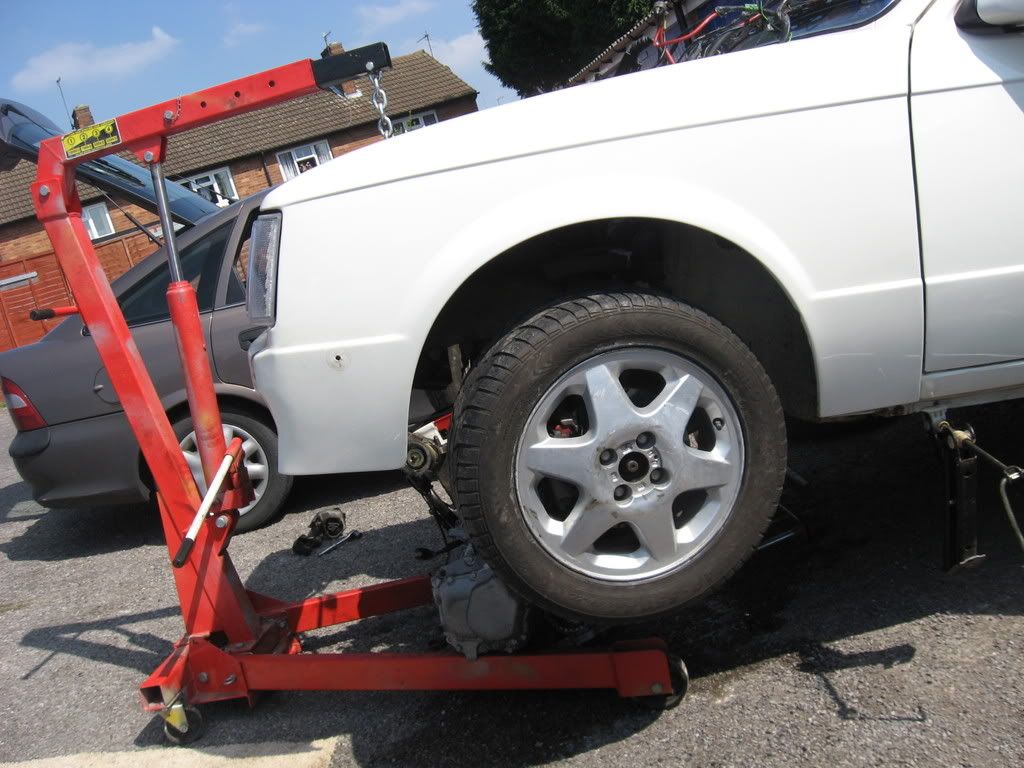 Thats all for now, just need to get cracking with the engine bay and practice my welding skills
So got some more work done on the van got most of the bits of that I want to know, so on with the repair and getting how I want it.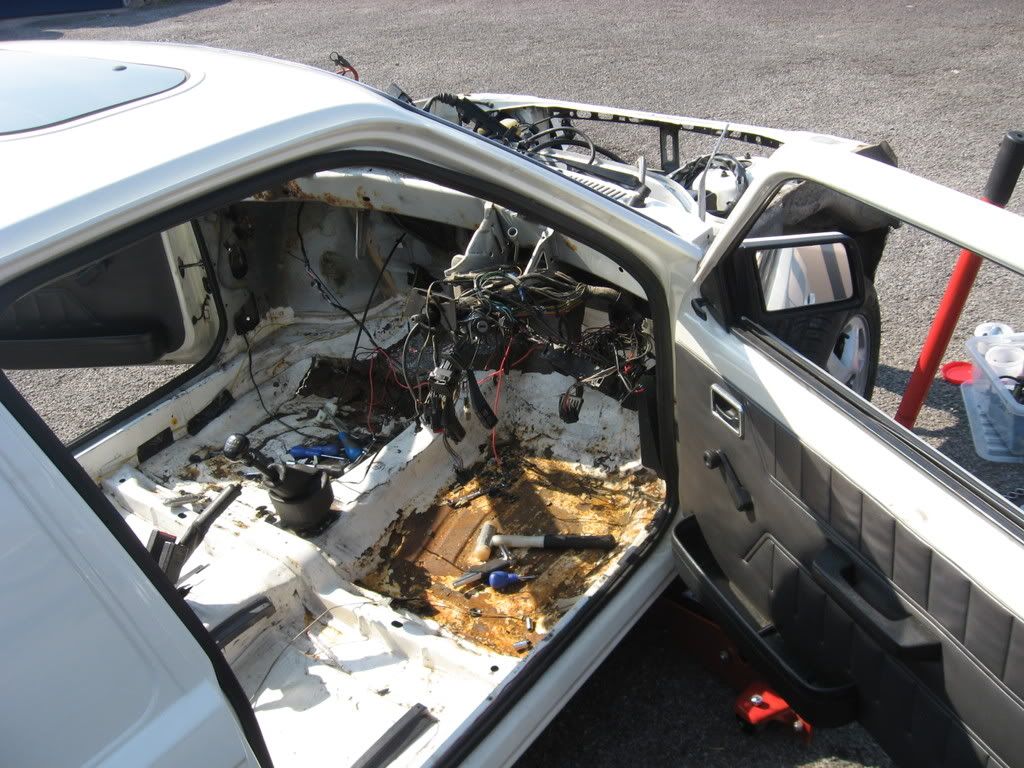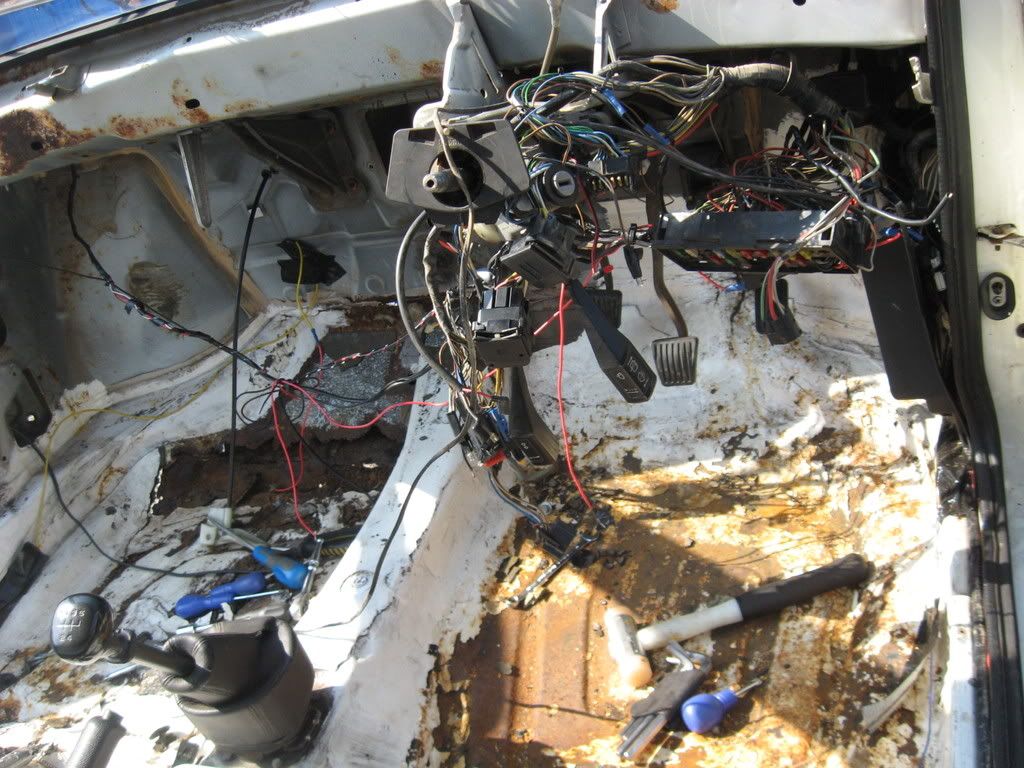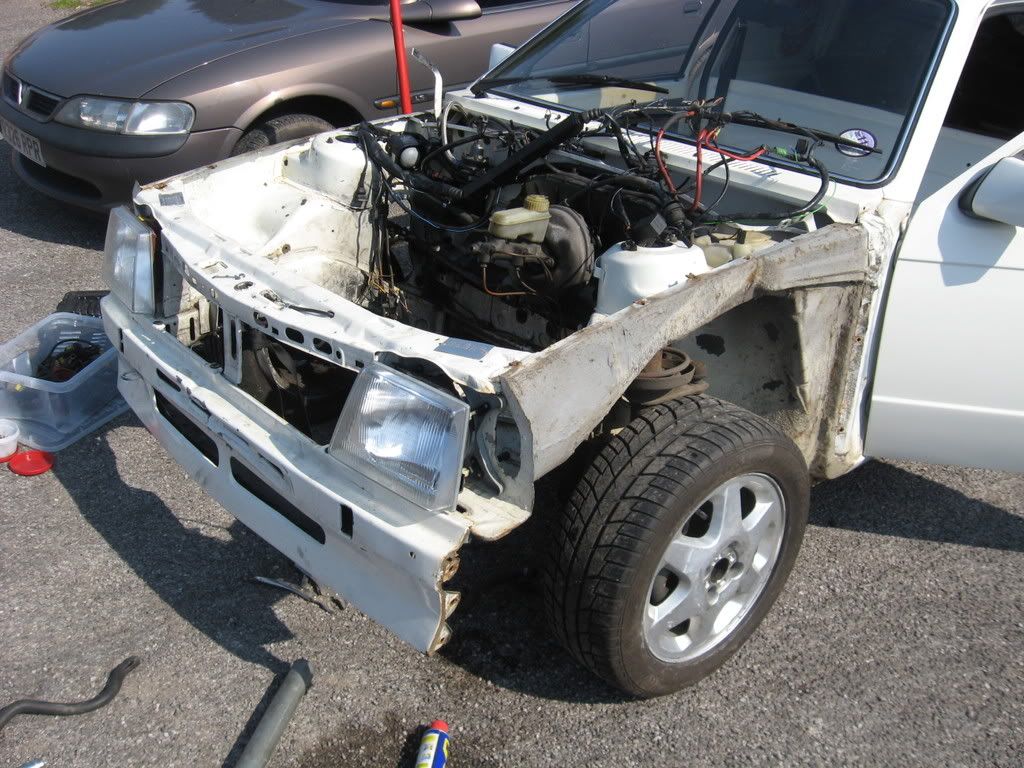 Mostly surface rust apart from the passenger footwell that will need to be fixed but got a new floor pan so this will be ok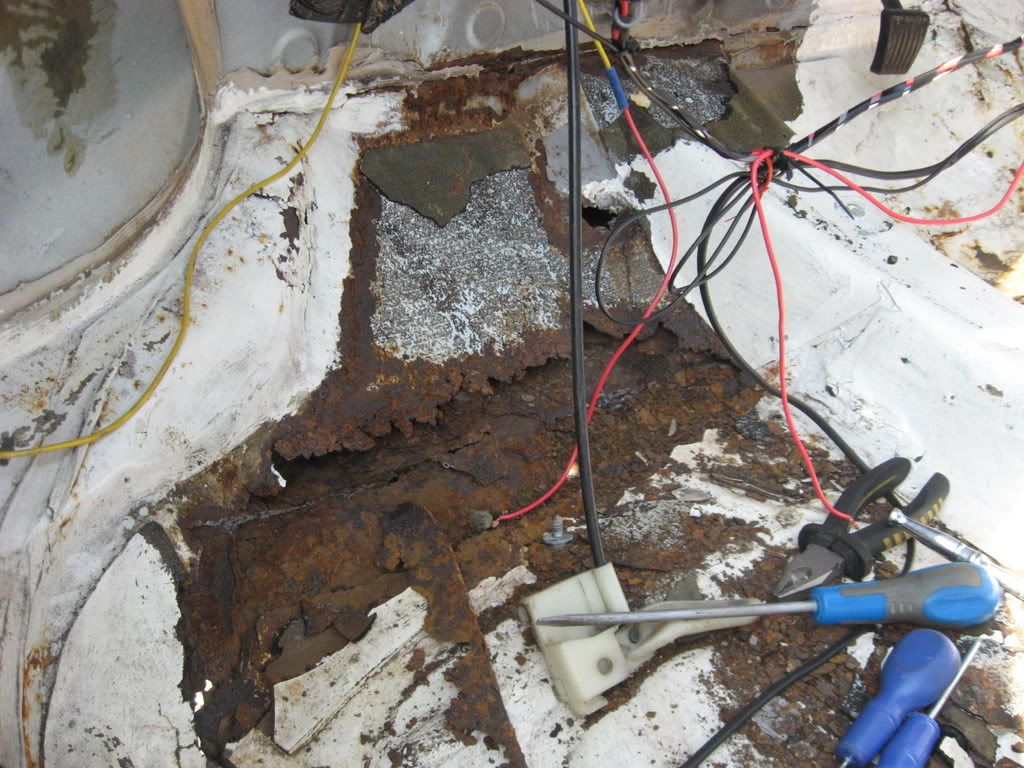 The rest is mint and nothing to worry about so will need a clean and underseal and some new paint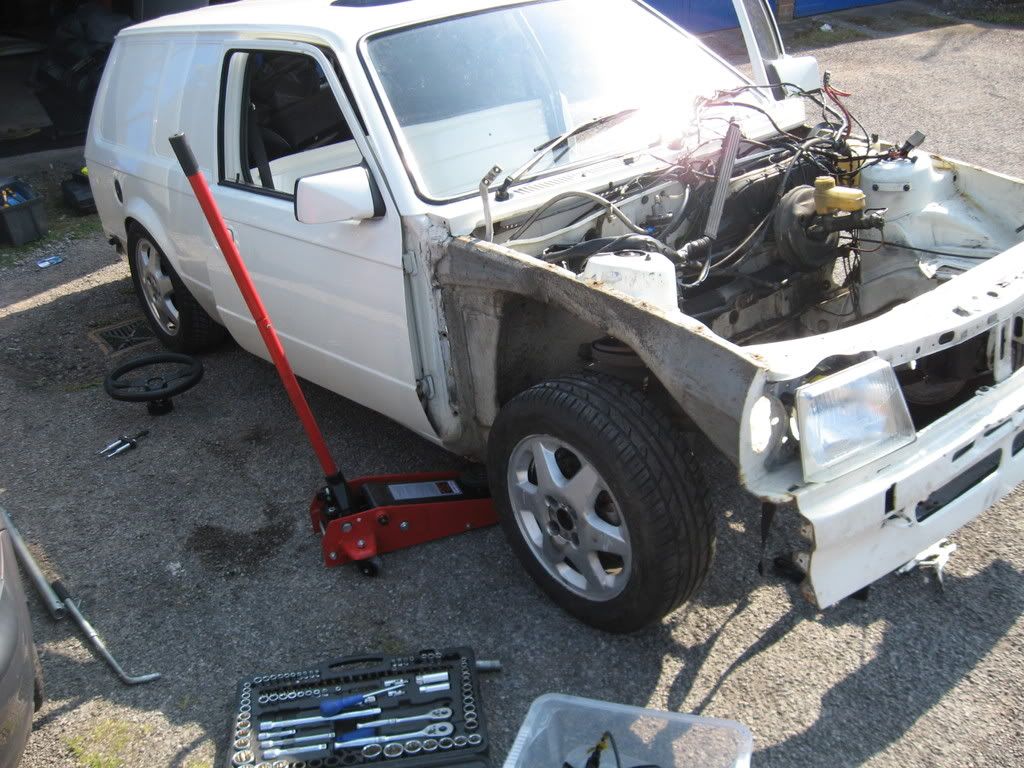 The problems with a lowered car two broken CV's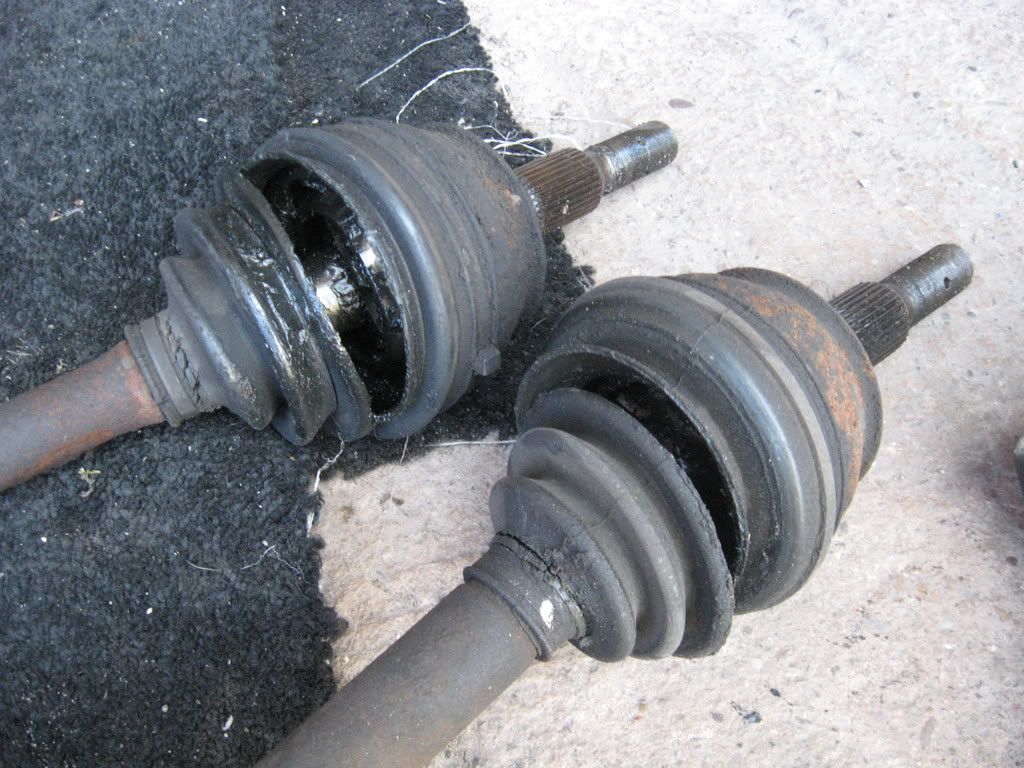 Inner wings are fine though no holes or rust