Evening all,
First off I want to thank the guys who replied to my wanted ad for a tax exempt car. Gave up in the end as I just couldn't find anything without traveling miles. Until last Thursday when I went to look at this!
It's a 1975 Vauxhall Viva E coupe 1256, not tax exempt but the shape sold it to me. 36k from new with stamped service history to about 25k. 1st owner had it until 1978 when the second owner bought it. Fast forward to last Saturday and I'm the 3rd name on the V5C.
As far as I can see it's never been welded. Has patches of surface rust on the roof, boot and round the arches. The boot floor is mint. Last on the road in 93 until it was MOT'd in September last year.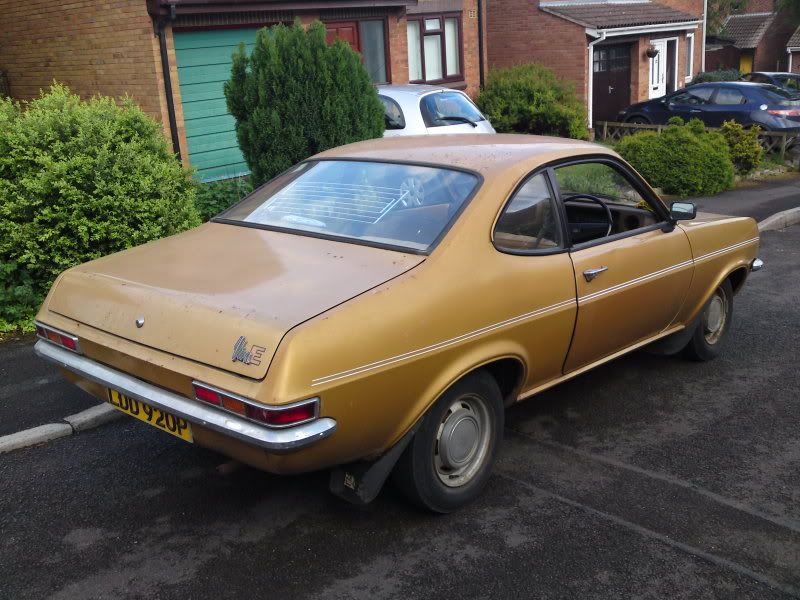 Plans? waxoyl, wayoyl, waxoyl, drive. May be on the lookout for some "period correct" wheels soon as it's still on the scary cross-plys. It also needs an exhaust. Anyone know where I could get that from?