After having to shell out the best part of a grand to have the brain fixed on our Astra van 2 years ago (hatefull thing !) we decided to go retro with the works transport so we could fix it ourselves it owt went wrong !
After trawlling through evil-bay we found a barnfind 400e with 39K on the clock.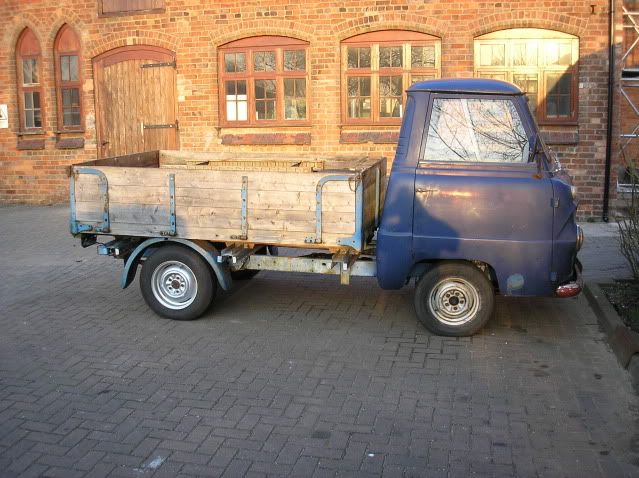 Being based on the old Consul 1700 petrol running gear it was decided a transplant was in order so this was aquired;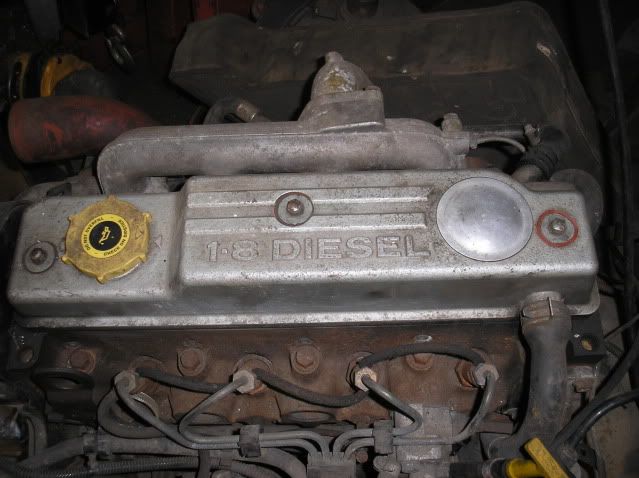 1.8 XLDT from a Sierra complete with type 9 gearbox !
So, into the workshop with it we promtly removed the cab and engine/gearbox;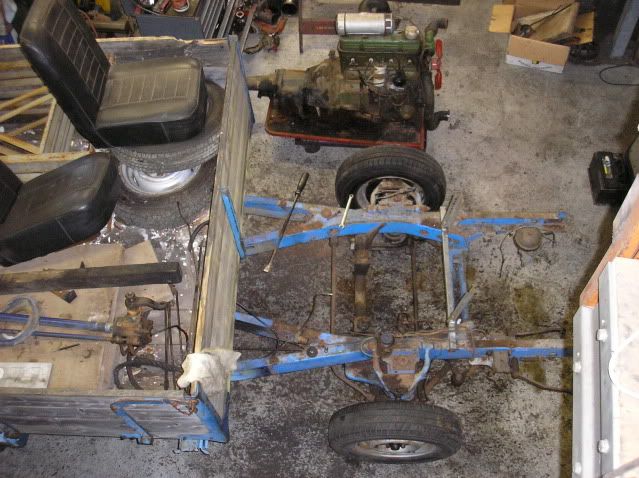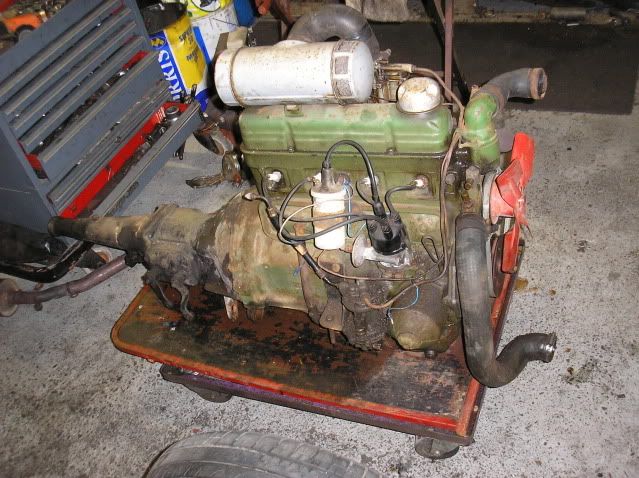 After much measuring up we sussed out that the new engine would fit the chassis nicely with minimum cutting, so new mounts were made up and the whole chassis cleaned up and painted.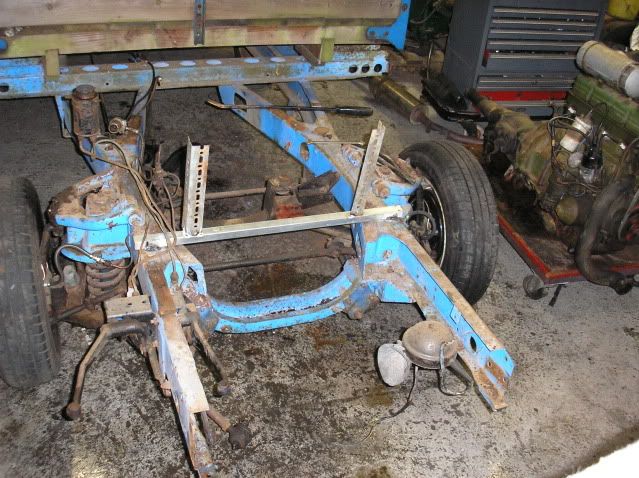 New engine in it was time for the cab on. This, however needed a lot of chopping underneath to clear the new engine. Pipework was all made up and cab given a quick make over .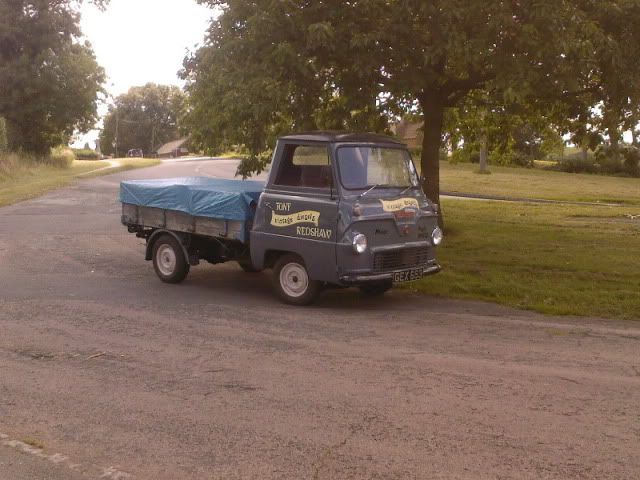 We renewed all the brakes and fitted a remote servo, made a new side mounted barrel type fuel tank, fitted a cab heater and have just fitted it with 15" wheels.
It accelerates quite well but top end is about 55-60 so we need to find a taller ratio diff ! Also on the cards is a disc brake conversion off a Zephyr/Zodiac when we find the bits !
Unfortunately I can't find any more pics of the work we did, but in total it took about 4 months of evenings to complete the work, and we now have a Turbo Diesel 5 Speed Retro hauler !