Hi all, this is my 205 XT: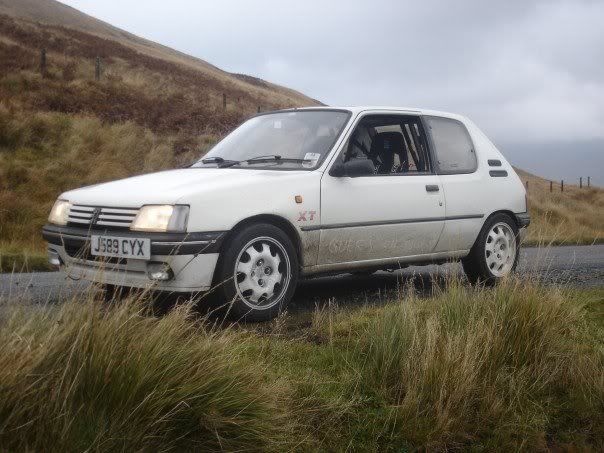 I've had it since Febuary 2006 and i've been modifying it since then. I bought it for the princely sum of £275 with MOT, tax and 3/4 tank of fuel. However it was very very standard and a bit broken.
I cant begin to list what i've done to it up til now because it would take ages but i've basically had it all in pieces and put it all back togeather again. Anyway every now and again I have a big jaunt where I do a load of work at once and now is one of those times so I thought i'd start a thread here as I was tired of just reading these rebuild blogs, expect to see this one being posted on far in to the future as i've got loads of plans for this car.
I'll post some pics up of the stuff that i've done to the car tomorrow but for now i'm going to bore you with what i've been up to in the past week. Ever since I rebuilt/ruined the engine it's be slowly degrading due to; bent inlet valves, warped block, knackered headgasket and only having 9 headbolts out of a possible 10. this hasnt stopped me tracking it though :wink: So now that I have my 405 Mi16 on the road I decided to whip the engine out of the car and give it a rebuild/reblock with some shiny new parts
.
I started last week with this: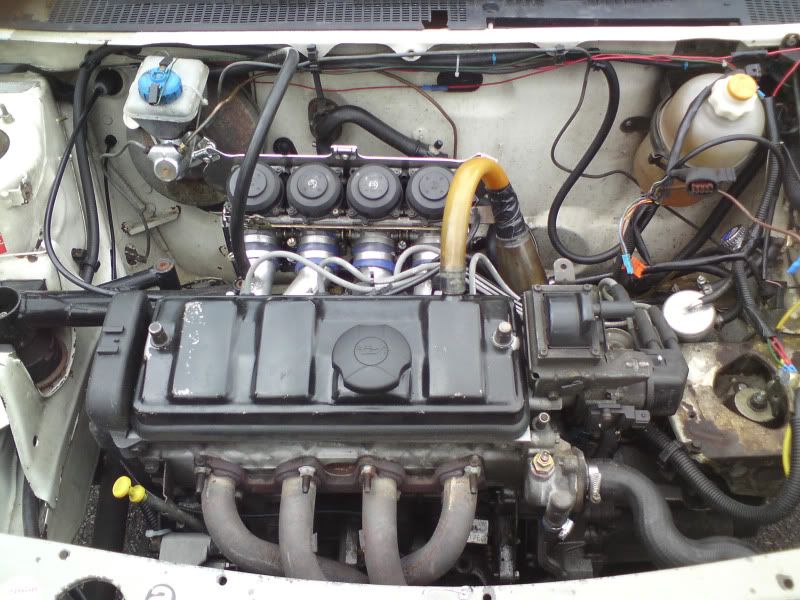 which soon became this: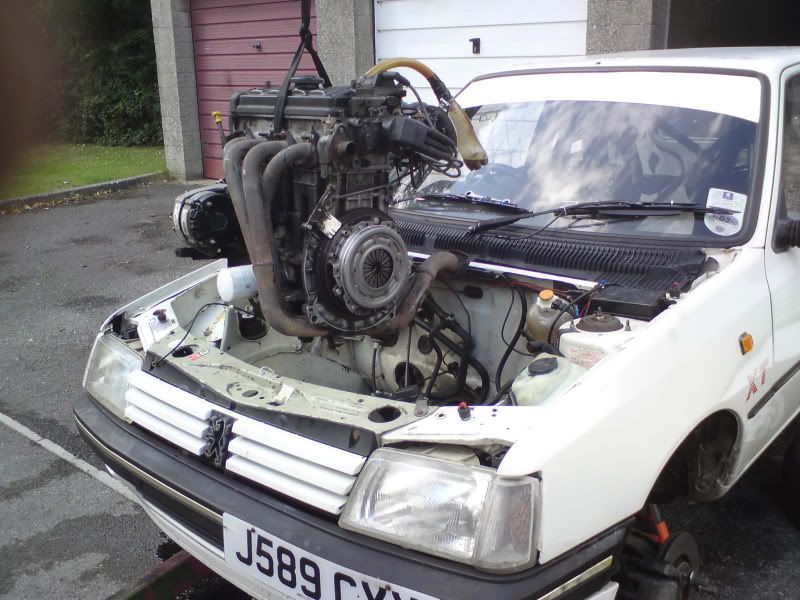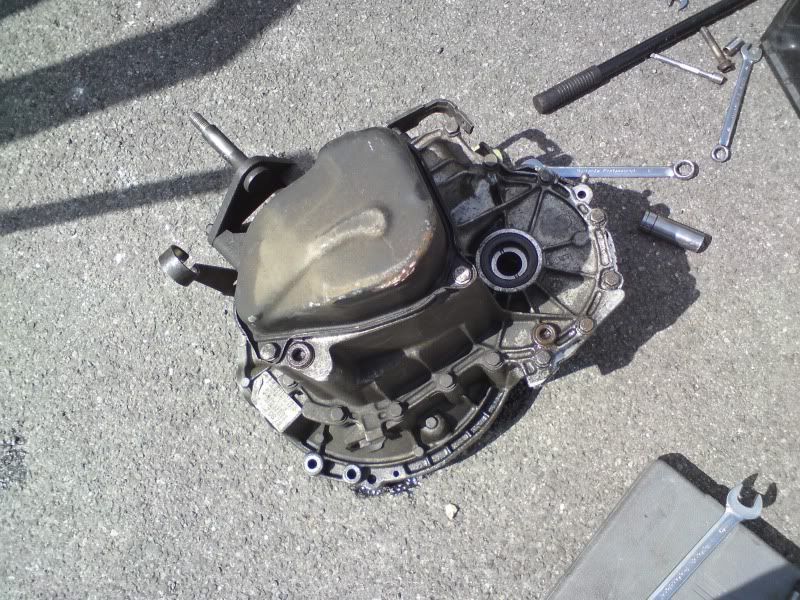 I then took the engine to Uni and mounted it on a stand ready to be worked on. I just have to wait until theres someone around to let me in :lol: I also took the gearbox to Miles and he's going to give it a rebuild and he's also fitting a Tran-X plate diff for some real grip
Once the engine was out I started work on tidying the engine bay. First I removed a load of unessacary wiring: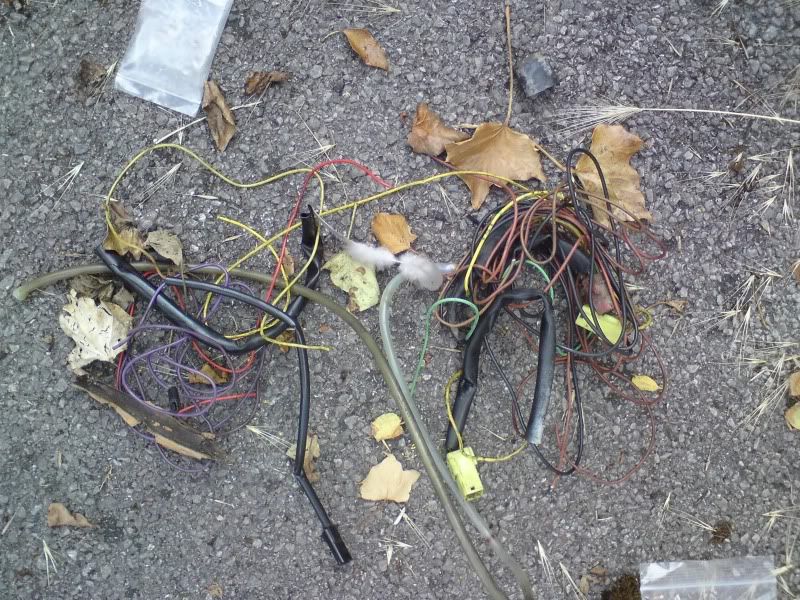 And I moved the washer bottle to under the slam panel. I just had to cut a hole in the panel in that pic:
I then started giving the engine bay a good clean as it was a real mess, covered in dirt, oil and some rust. I sanded down the rust with some aluminum oxide paper and found that most of it was just surface rust, so a bit of Kurust and I primered over it. I also cleaned the bay out with some engine degreasant. There was some rust on the passengerside inner wing that I really wan tto cut out and replace with some fresh metal but since I don't have a welder, a grinder or any metal working equipment at home it just going to be some rust remover, underseal and paint for now untill I can do it properly
Anyway i'll put some pics up of the engine bay when i've finished painting it as it looks a right mess at the moment :lol:
I also wanted to move the oil cooler as I wasnt happy with where it was (in front of the radiator) so I mounted it alongside the radiator. I just set some rivnuts in the front pannel and bolted it in: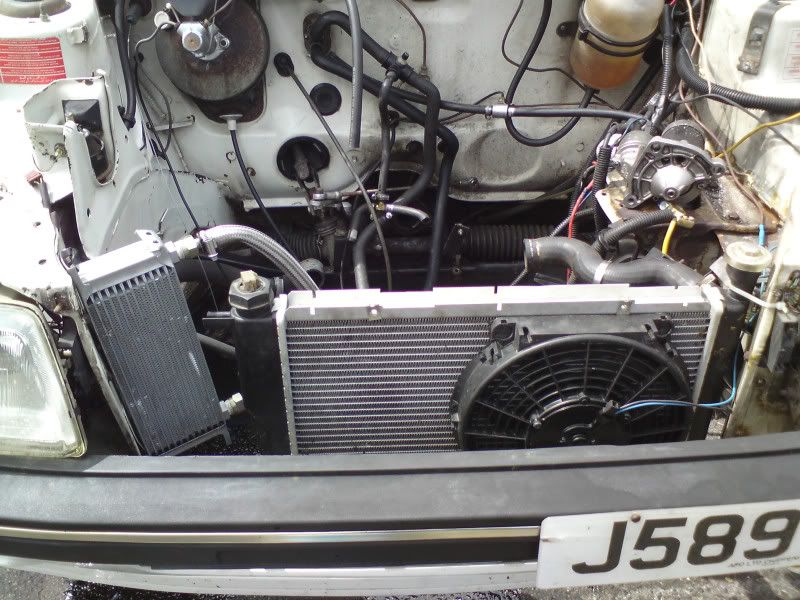 mmmmmmm unrestricted airflow
This morning my springs and springcups arrived from Skip Brown. The springs are 225lb ones (i wanted 200's but they were adamant i'd prefer the 225's) Unfourtanatly the spring cups they sent didnt sleve in to the Compbrake topmounts I allready had so I took them in to uni to give them a seeing to with the lathe. This was the problem, the nose of the springcup should look like the spacer pictured on top:
So I set them up in the lathe: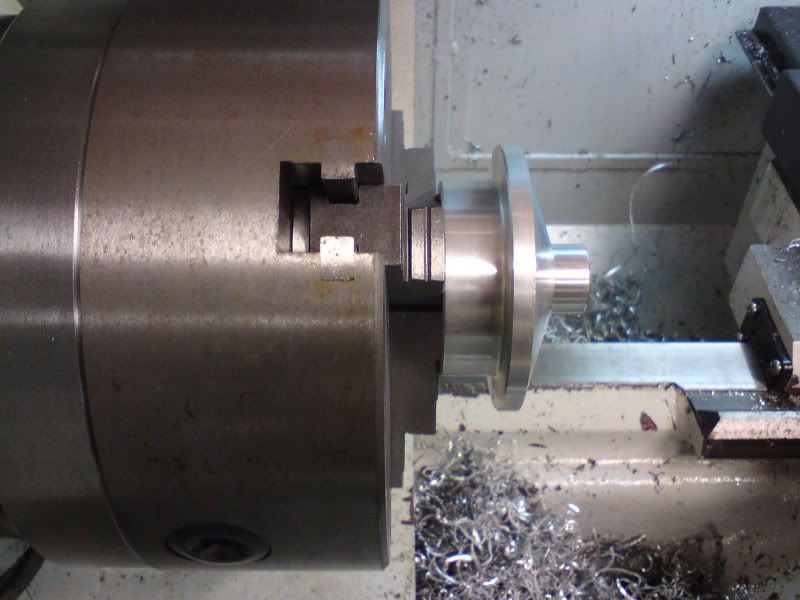 and took them down by this much: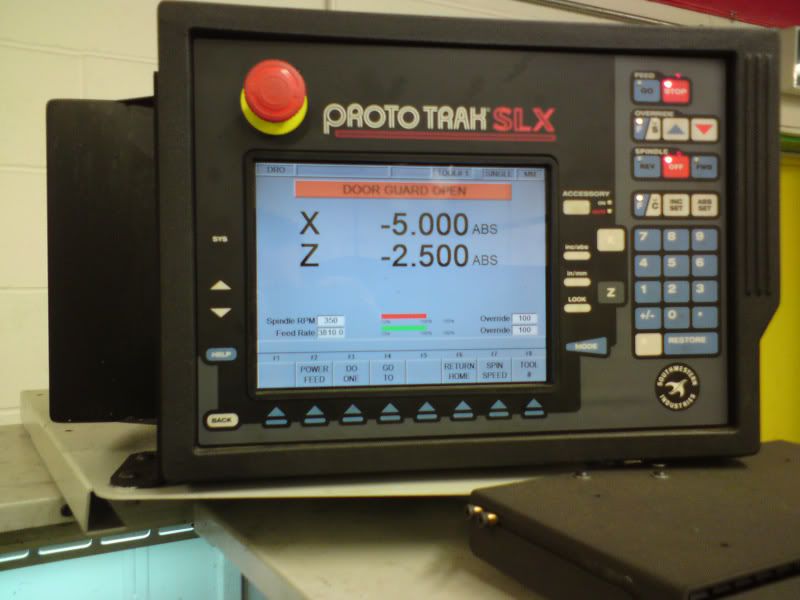 perfect
: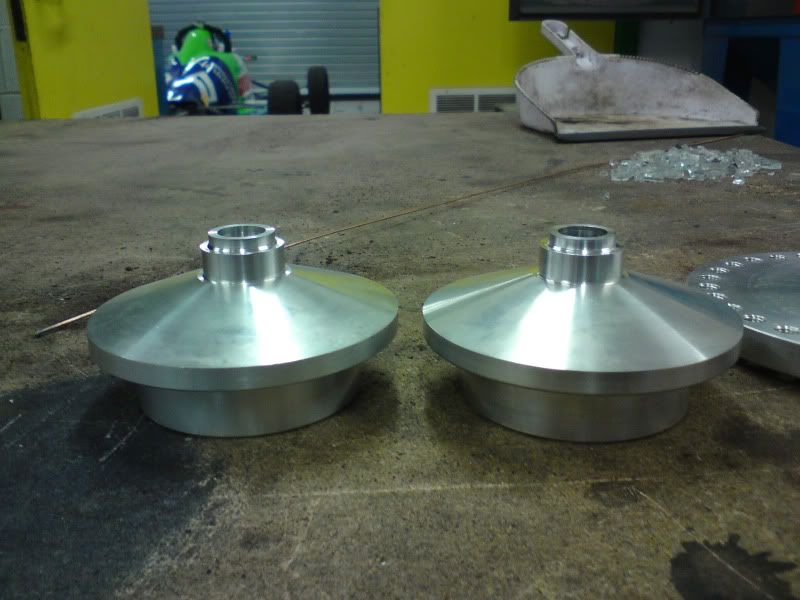 I then built the coilovers up, removed the old struts and fitted the new ones. The coilovers are a little shorter than the old struts so the rideheight should be ok and they're a fair bit lighter
I also reconnected the ARB as it's been off since the Retro action day at Combe :shock: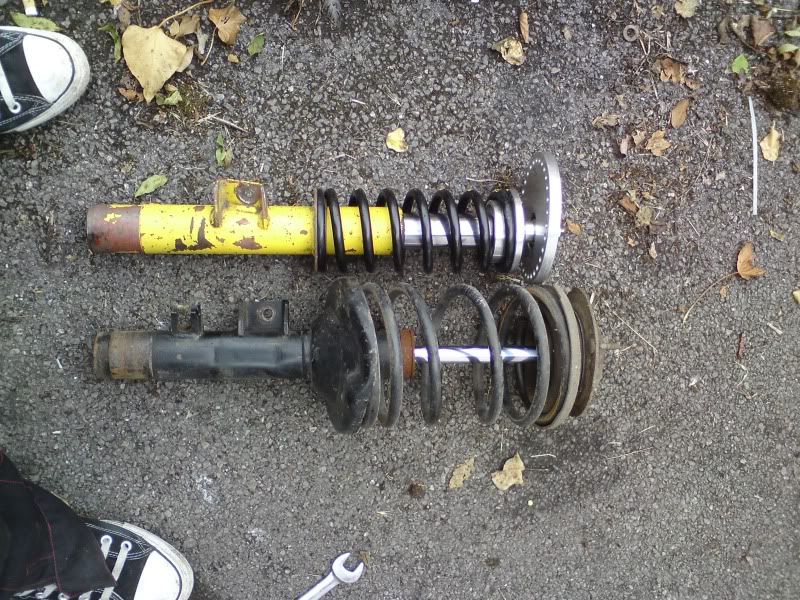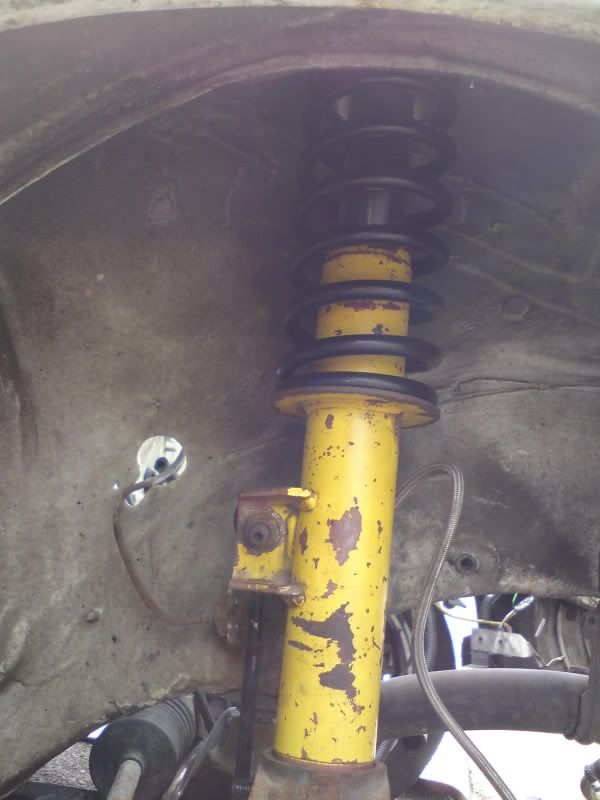 It's now a load stiffer than it was before so it should handle a bit nicer on track as it was a bit on the boggy side when I was at Llandow. The eccentric topmounts do make the engine bay look a little nicer as well: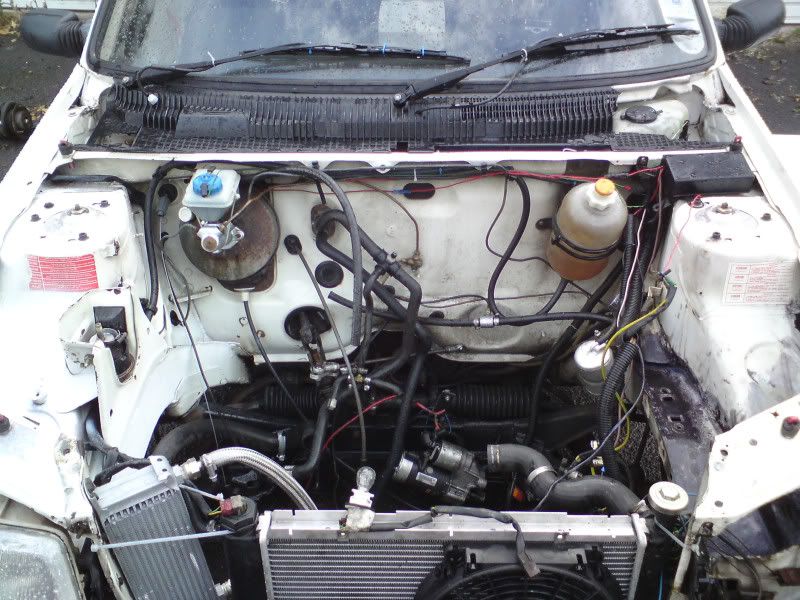 Thats all for now but expect regular updates throughout the summer as I want to get it done asap so I can get back out on track.
If you want to read a bit more about the car (allbeit just a small percentage of what i've actually done) the you can read it here:
www.talk-torque.com/forums/viewtopic.php?f=16&t=2689