My friend Gordon bought this FB Victor several months ago, and it has been under wraps ever since, I had some time off work so decided to give him a hand get it kick started. The deal is I will carry out all the welding and some painting and he will strip it and then rebuild it
Some pics of the car as he bought it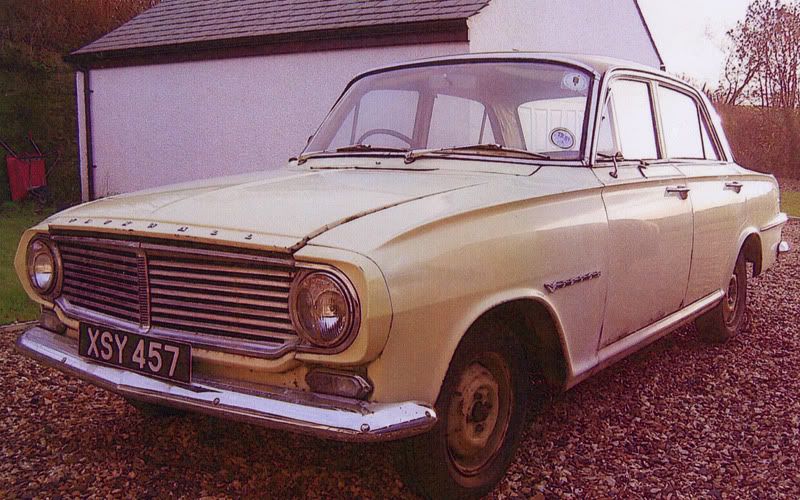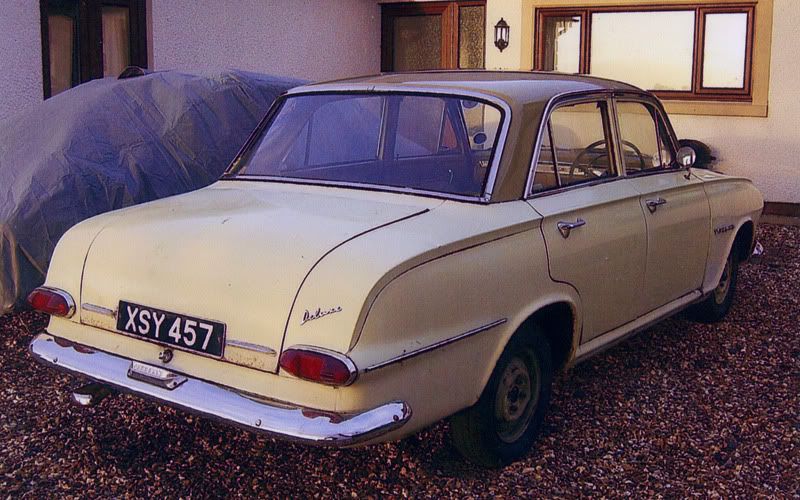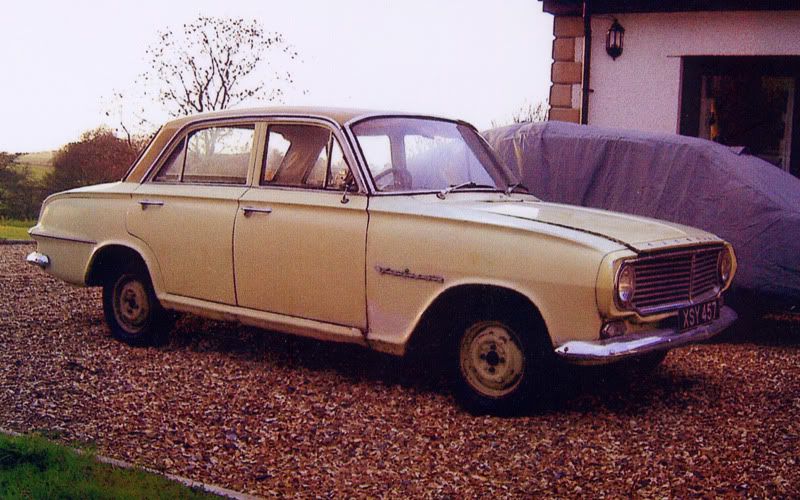 It is an original car, very low mileage only approx 20K miles, it had been owned by an old lady who only used it to go to the shops, when she died it was then left outside for several years. This means that the interior and trim are excellent, and whilst the car is solid on the outside, it is very rusty on the inside, as it has had water standing in it for years, time will tell if this will be a problem or not.
Once Gordon had stripped the interior and trim it was out with the engine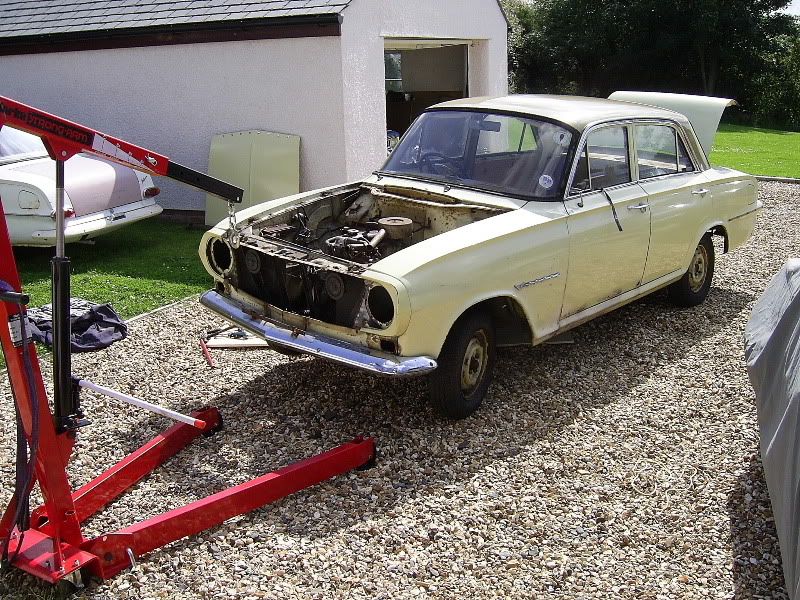 This is typical of the surface rust on all the interior panels
And off with the panels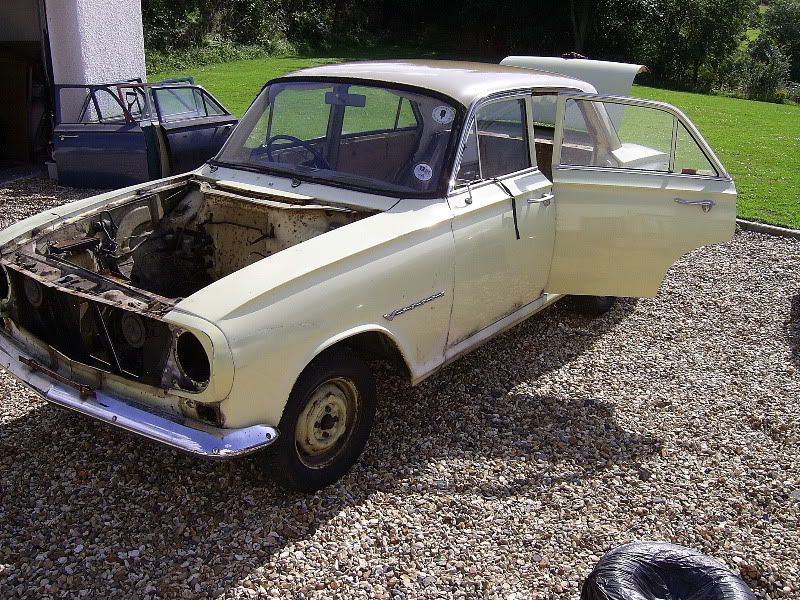 And then we can see what lies under the surface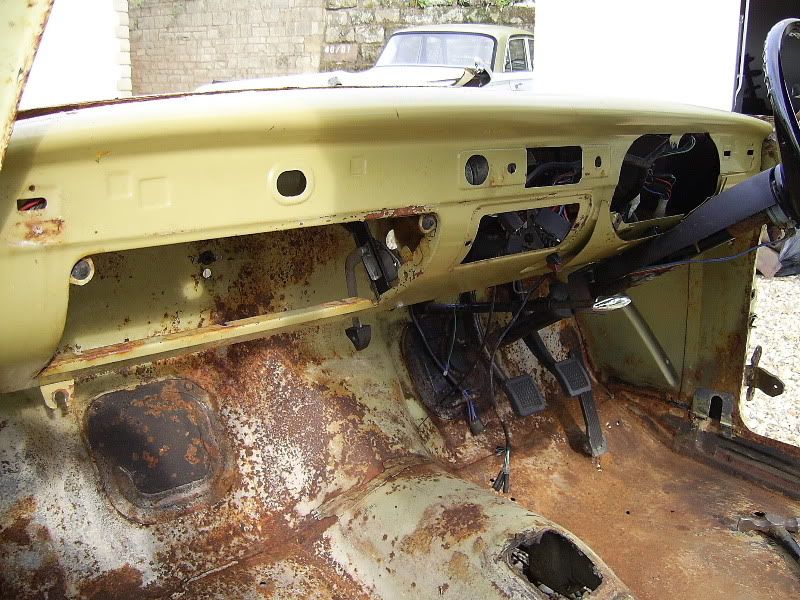 Then it is loaded up and taken to mine for the weldathon to commence
We hired a cool trailer from the local trailer place
and this is where the work starts
A quick jet wash even took the underseal off the inner wings so that was useful
I decided to start with the inner wing repairs first as they looked the most straight forward, after a going over with the twist knot brush this is what we had
How wrong can you be, once the first layer was cut off it exposed another rotten layer, and then another, all the way back to the bulkhead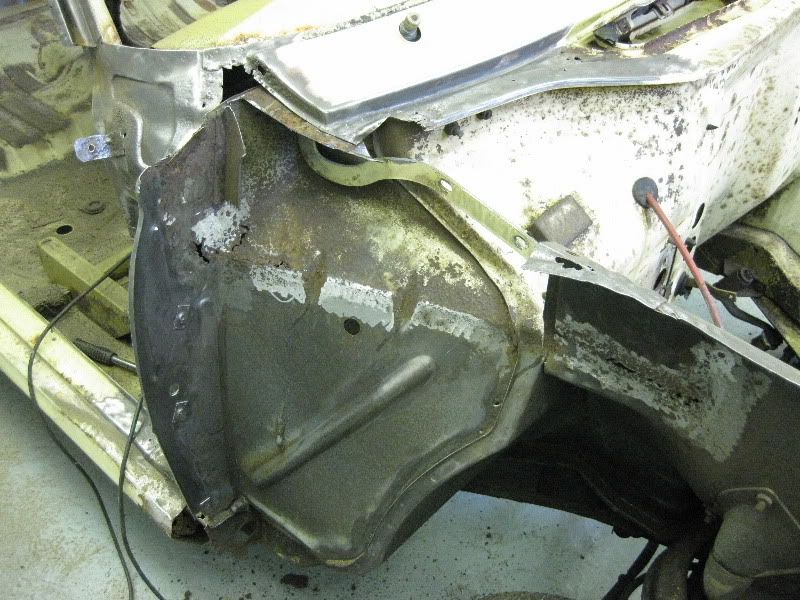 The only way to deal with this properly is to cut it right out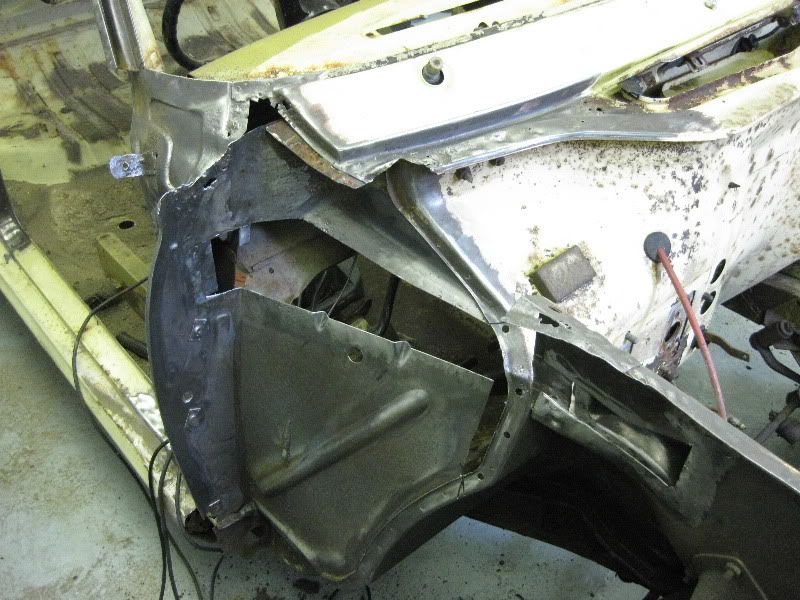 And then the patching commences
Of course there are very few repair panels available so most parts will have to be made by hand from sheet steel.
Panel number 1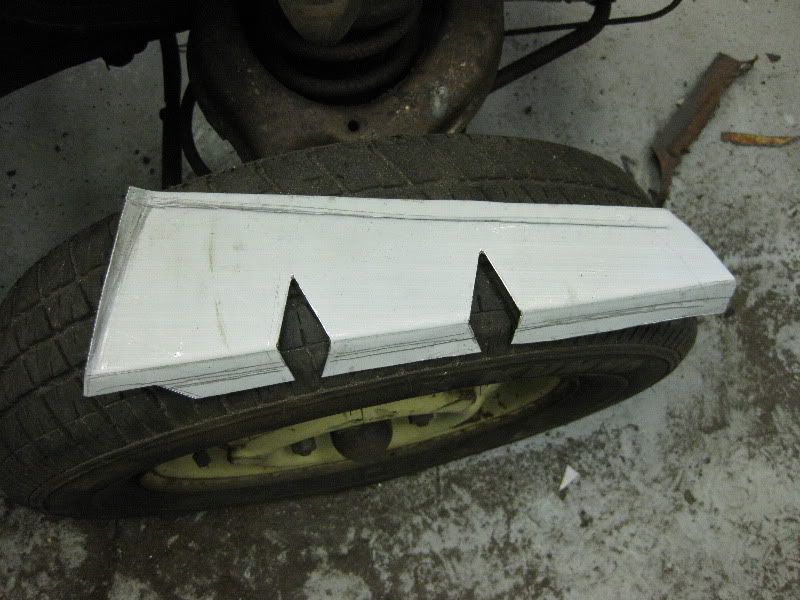 Tacked in
Welded in
Cleaned off
Primered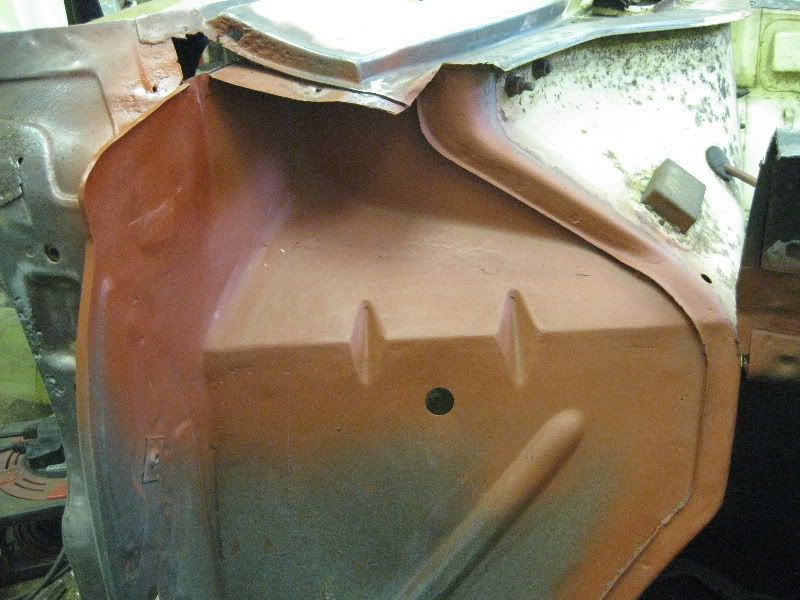 Panel 2
small patch
Then on with panel 3, each of these parts took a while to make so this was it for that day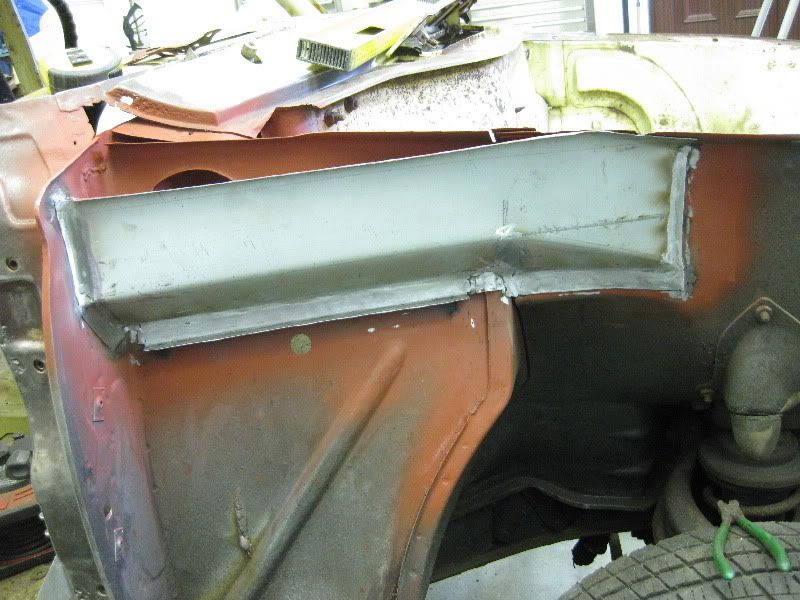 The next day saw me completing that inner wing section
A repair then needed to the windscreen surround and scuttle area
That was the beginning of last week so more pics to follow soon