Sprint comments and feedback thread - ALL
I just want to get a bit of feedback from both people who went on track and the people who watched as if we do this thing again I'd like it to be better for all.
Event Format
So it ended up going back to a sprint instead of a time attack which was for a while a possibility till the logistics got worked out. Would have been limited to a max of 40 cars doing a session (3 runs) had we gone time attack where a sprint format gave us max of 100 cars doing a session (3 runs) or less cars doing multiple runs.
We had up to 10 cars in a session in a small area away from the track (at the slowest point of the circuit) which became out staging area – had we used all the track we would have to bring the cars in and out one at a time which would have slowed things down a lot. I know on the early sessions I was a little slow on releasing the cars (and some drivers were slow to get ready in the staging area) and the drivers briefing also took a little longer too as it was new to all.
Was the 10 cars in a session to much? – certainly later sessions had fewer cars in then and they turned over faster but was this better or not? Did people who did multiple sessions from morning thro to afternoon think smaller groups worked better or did bigger groups give you more time to recover or compose yourself for the next run
I did 6 runs on the bounce in the lunch break and my Monza (even though it is used to track work with half hour sessions with full beans from start to finish) didn't like the fact that the track speed was max 70 and had several braking zones and little chance to recover engine temp or brake temp so I'm sure that a break is usefull.
Track Layout
We laid the track to be as safe as possible whilst still being fun and adopted a 2 lap layout to increase the track time – RR07 at Mallory ended up with a similar amount of time on track so it felt right to me.
As a few people went wrong and ended up doing three laps could we improve on this aspect or is it a case of whatever we do people will occasionally go wrong?
I was tempted to remove the chicane on the run down from the top of the circuit on the second lap so it didn't feel the same but I felt this may result in a different entry speed to the hairpin so could result in Armco contact so decided against it due to risk
Preparation
I put a lot of preparation into the set up of the event sorting out the car numbers, timing sheets, session time plan (although that went west when we found track couldn't start till 10am and I had 930 as a start time), entry info slips so I could quickly compile the results.
Were the stickers a good idea or not – next time we could allow drivers to keep with the same numbers for the whole day (displaying two numbers where cars were shared "3 in the case of Ed's 2002" Just covering the ones that didn't apply for that session ).
The RRG09 core team hired the timing equipment for the event which included a huge display that showed the time taken around the circuit as well as held the final time but Haynes wouldn't allow us to use it. As a result I think people viewing were not aware of just how close some of the cars were or the drama that was unfolding – If we go back to Haynes to ask what we need to do to allow us to display times and it results in a cost increase to cover increased liability insurance or any other requirements would it still be good value?
Prizes/Awards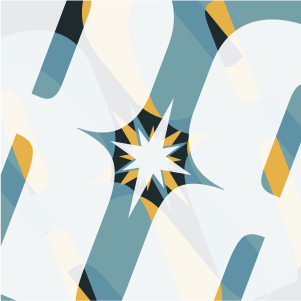 As I stated elsewhere I needed to explain this – we couldn't time live and results had to be posted after the event so it wasn't possible to give prizes or awards on the day and we can look to how we do this if we run the event again but I could do a small run of stickers with place in class or overall position if the majority of people who participated wanted that?
Other Comments
If anyone has any other comments not covered by above that would improve the event in anyway just post em up