Here we go then, a new beginning to the Locost build.

My dad and I have decided we want to hillclimb it next season (starting about april), so we have essentially 6 months to get it done. Unfortunately with the amount of time we have between us our original plan just wouldn't be feasible in the timescale, so we have enlisted the help of Aries Motorsport.
They will be supplying us with a new chassis completely ready for us to mount the GSXR1100 engine, along with various other pieces including a full FIA rollcage, bodywork and most of the other bits we're missing. This should make it a much quicker and easier build for us, and will make it eligible for the 'modified specialist production car' class in hillclimbing.
On sunday my dad and I unburied the the rolling chassis and removed to engine so that I can dismantle all the suspension: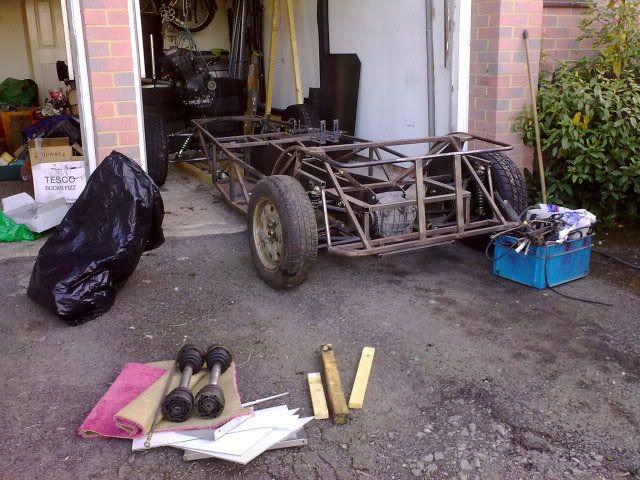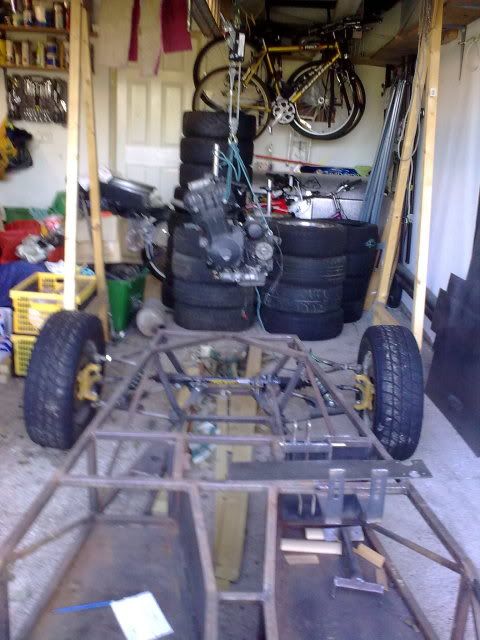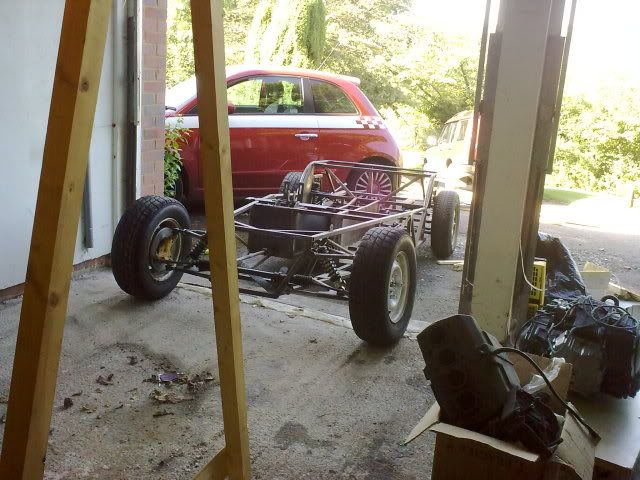 Got it back up on the trestles (lifted by two of us!):
So the aim is over the next few weeks to sort out the parts we have and make sure they're all ready to go on when the new parts arrive.