only 65 thousand miles with full service history: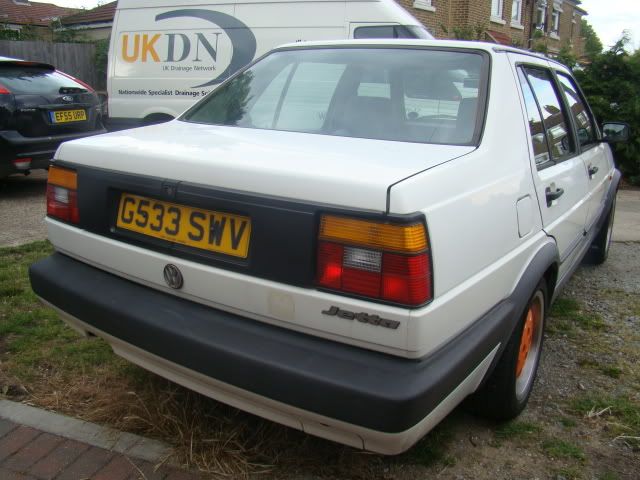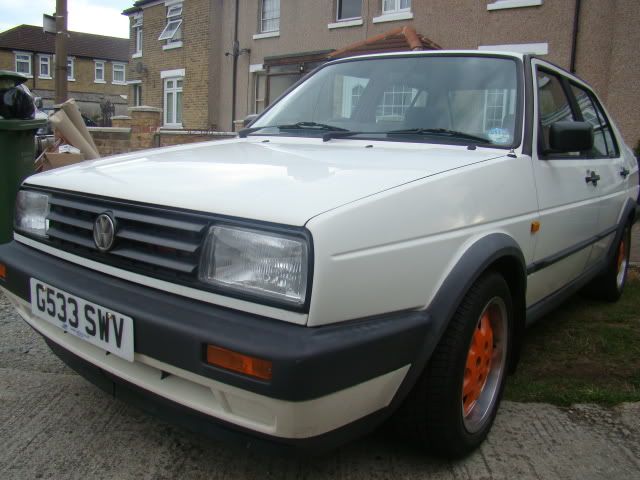 I wasnt feeling the orange wheels and tractor tires that came on the car but after doing some modifications in my head decided that maybe it could work...so I needed lower profile tires and a set of coilovers supplied by ebay and fitted by a freind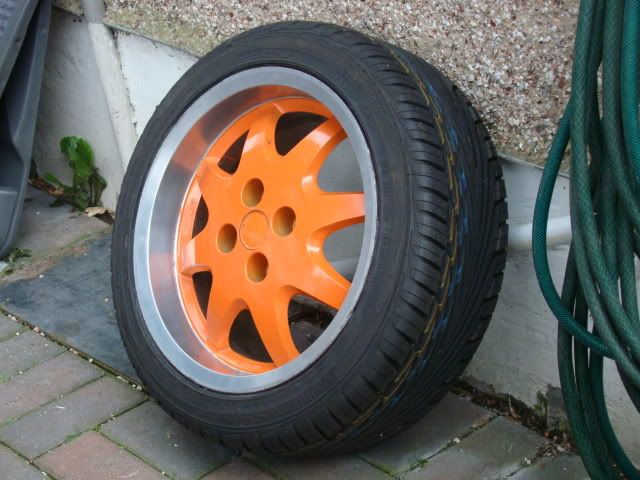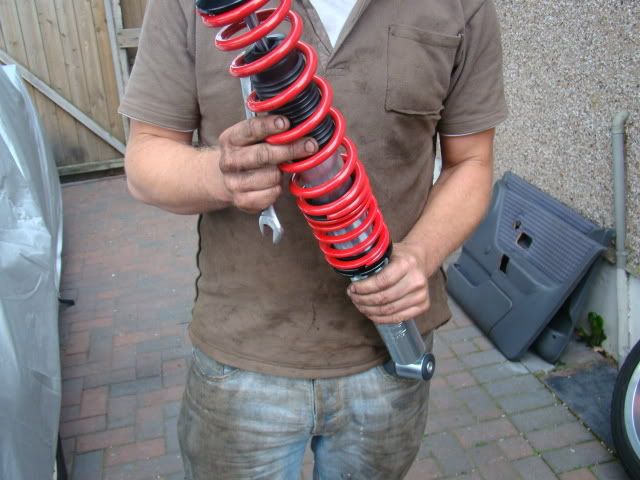 next I bought an eyebrow and got a little bit of pinstriping done by nefarious to tie in the two colours a bit more..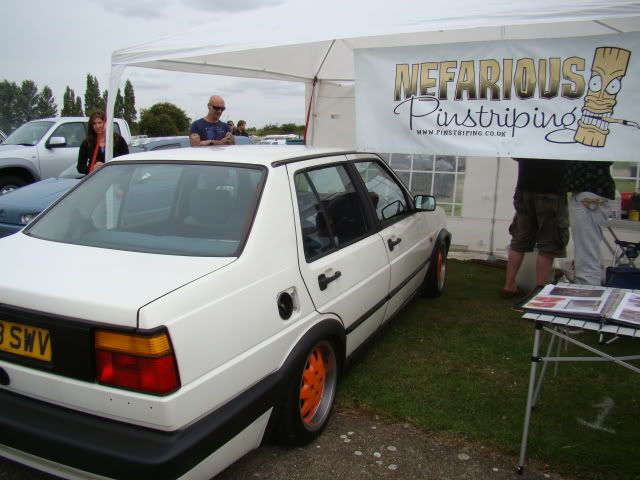 (i tinted the reverse light too)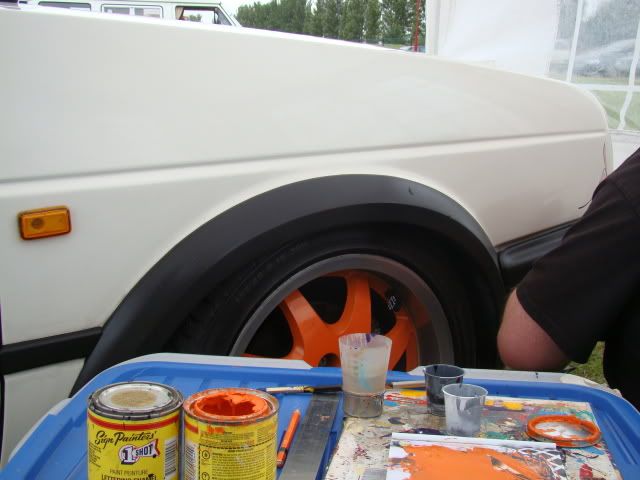 now I just want to use and enjoy it. hope you like. Thanks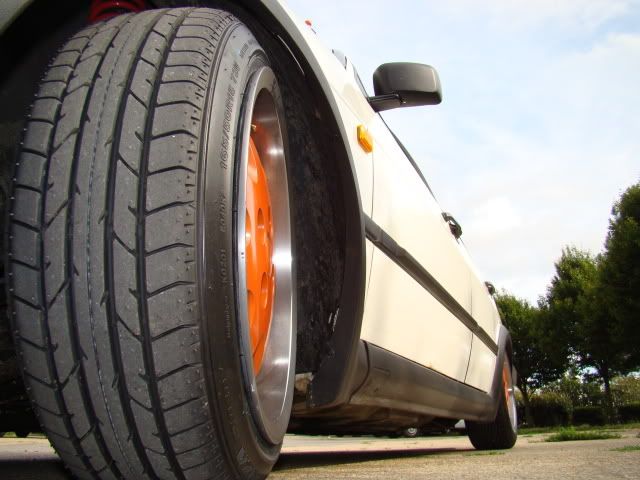 7j weels 165 50 15 tires!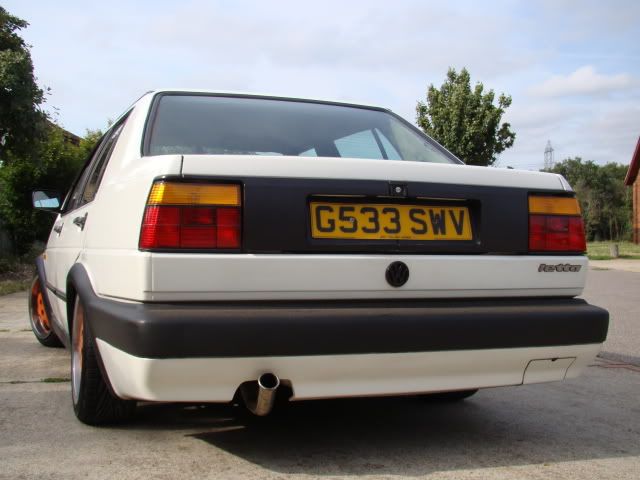 exhaust tip welded on (jetta backbox ends around six inches from the back bumper!)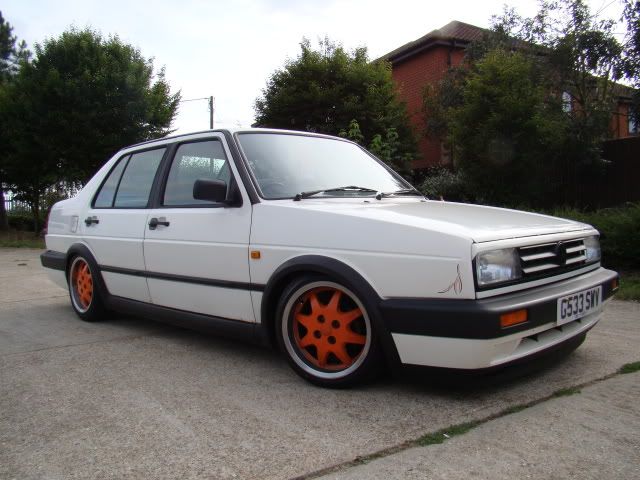 only other things I can think of are the genuine 8ball gearnob and rubix cube on the rear parcelshelf. oh and my retro neclacethat has pride of place hanging off of my mirror..