Guess it had to happen.
After this years season, and a couple of camping trips, I have decided to build (Or at least try to ) a Teardrop trailer of some sorts.
Looked at small caravans, pop-ups, Eriba Puck, etc and decided that based on their prices, sensibility and generally what they are for what they deliver, to go the painfull route and to try build us one over winter.
The design will be pretty basic and not spectacular as the unlimited budget Ametican style one you usually see.
I think a basic chassis, ply wood sides, timber frame, and just the "roof" clad in metal sheeting will be my route.
Finish will be paint in the colours of the bus , so Green, Red, White and a Checker flag roof.
The whole lot will be in scallop shapes, so as to enhance the shape of the trailer, and to create an illusion of lowness.
All advice and pointers gladly received.
Help over here at Chez Grizz with tea making, and banter also welcomed.
Basic idea: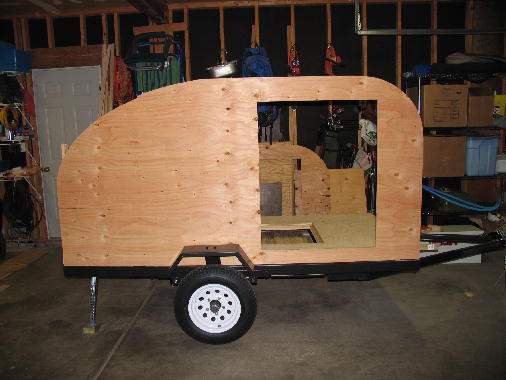 Images lifted from various places on the web.