This is the craziest story I've heard for ages!
This 1957 Deluxe bus was found underwater in a Norweigen Fjord in 2003 following a tip off from the guys who put it there in 1973 after it being used as a hotel bus.
Apparantly it was common to push old vehicles into the drink when they were no longer needed. This Samba merely had a gearbox problem, so off it went, filled with curse word and bottles to help it sink quicker! Most of the junk inside had to be removed by divers because the bus couldn't be lifted weighing what it did!
Anyway,in 2003 the guy on the quest to own this, Morten Lunt sent divers down and a mini ROV Sub with camera. The Samba was parked face down at a depth of 15 meters. Luckily the owner was still alive so Morten was able to get the bus signed ovwer to him so all was legal and above board. He ended up getting the bus for free, only having to pay for recovery.
So out of the drink it came in 2009 and apart from frontal damage caused by the initial plunge and from some old stoves being dumped after it(To the rear), it's fared well considering.
The bus was filled with some 300 full bottles of water to enable it to sink easier hence the messy looking interior!The owner is now going to try and get it back on the road as soon as he can!
Check out the way the gearbox and engine crankcase dissolved!
Some will say why bother, but with prices so high(anywhere from £20K-£50 on the road) for one of these early buses perhaps it's worth the effort? And what a story! aparently, therer are other old cars down there including a late 50's VW pick-up, a 1954 Beetle and an old Ford of some description.
Weather you agree or think it's worth doing with this old bus or not, you gotta take your hat off to him for his determination and hardcore enthusiasm alone!
The Samba is rescued from the fjord. It had been down there 36 years!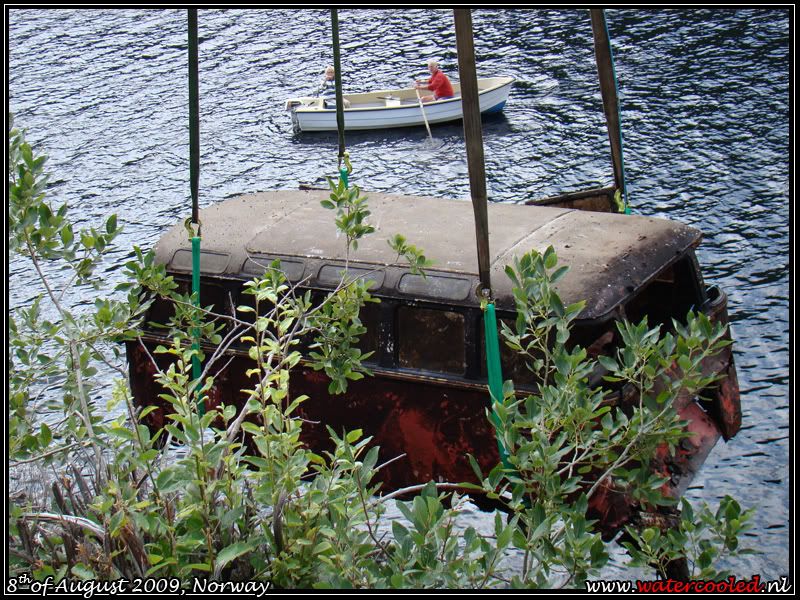 Looking quite fragile there!
Bottles and other curse word were used to make it sink!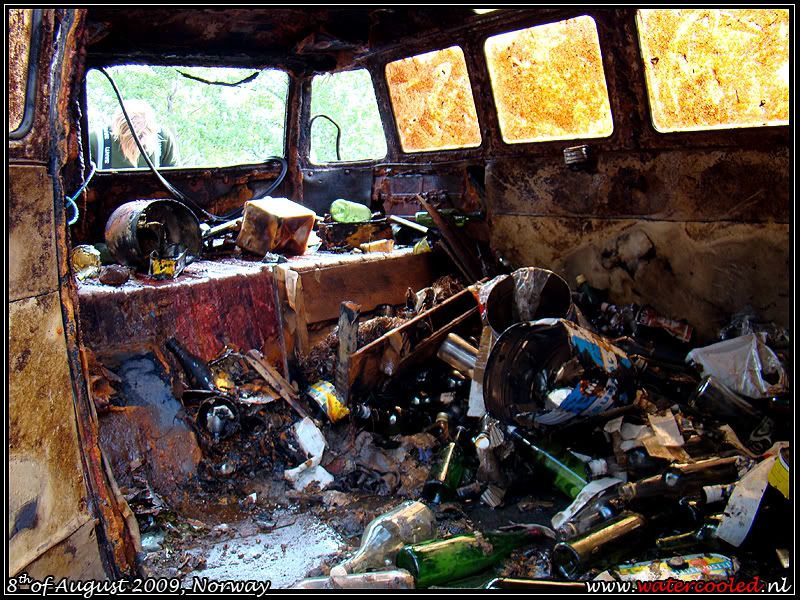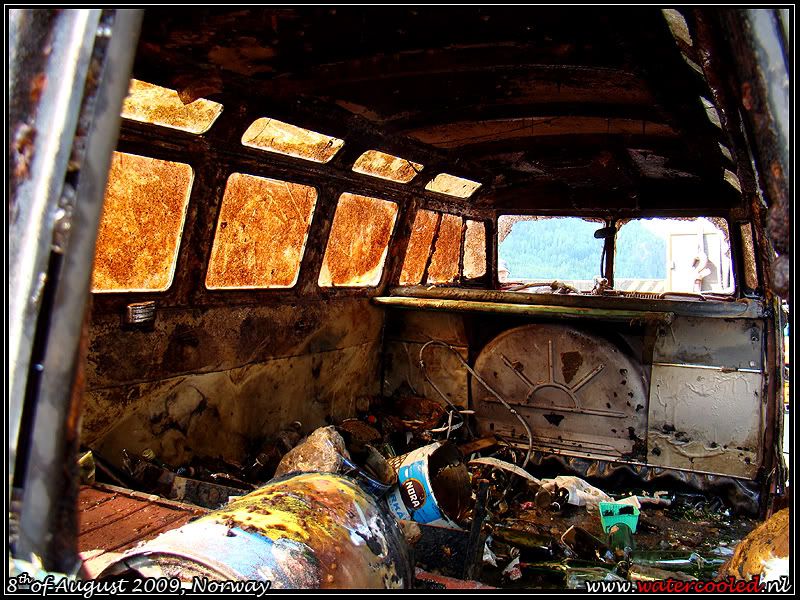 Once away from the scene and cleaned up, the true extent of the work to do can be seen.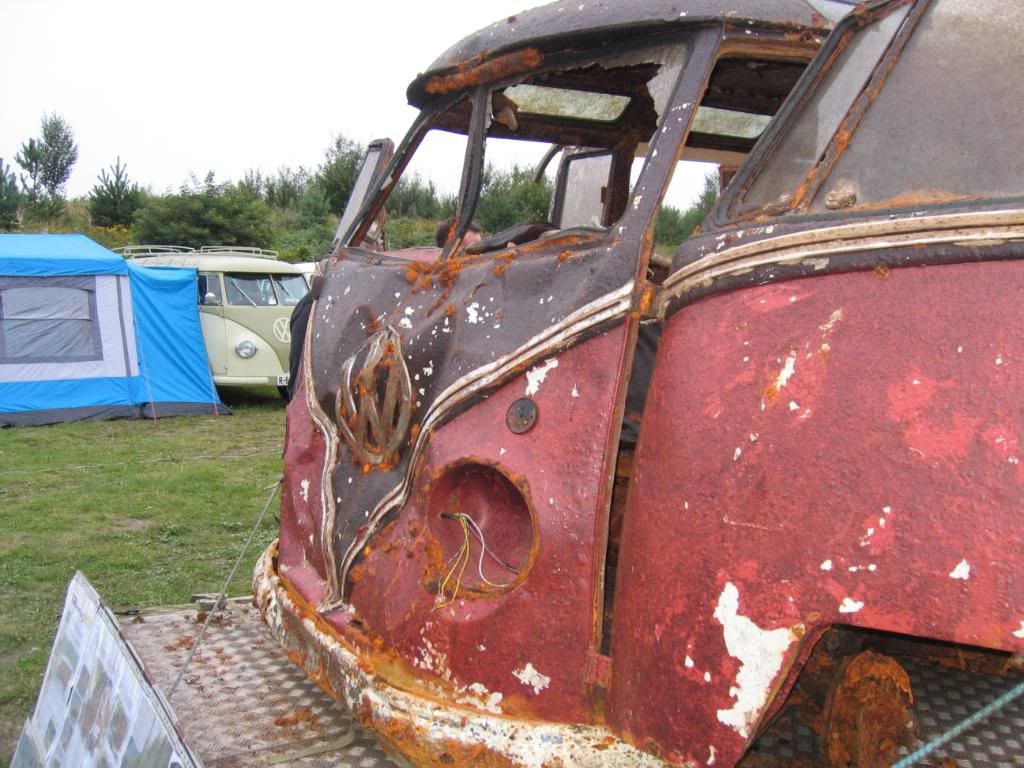 The bus suffered significant damge in the drink, but it should be repairable. Main chassis, floor and other structural parts are still strong!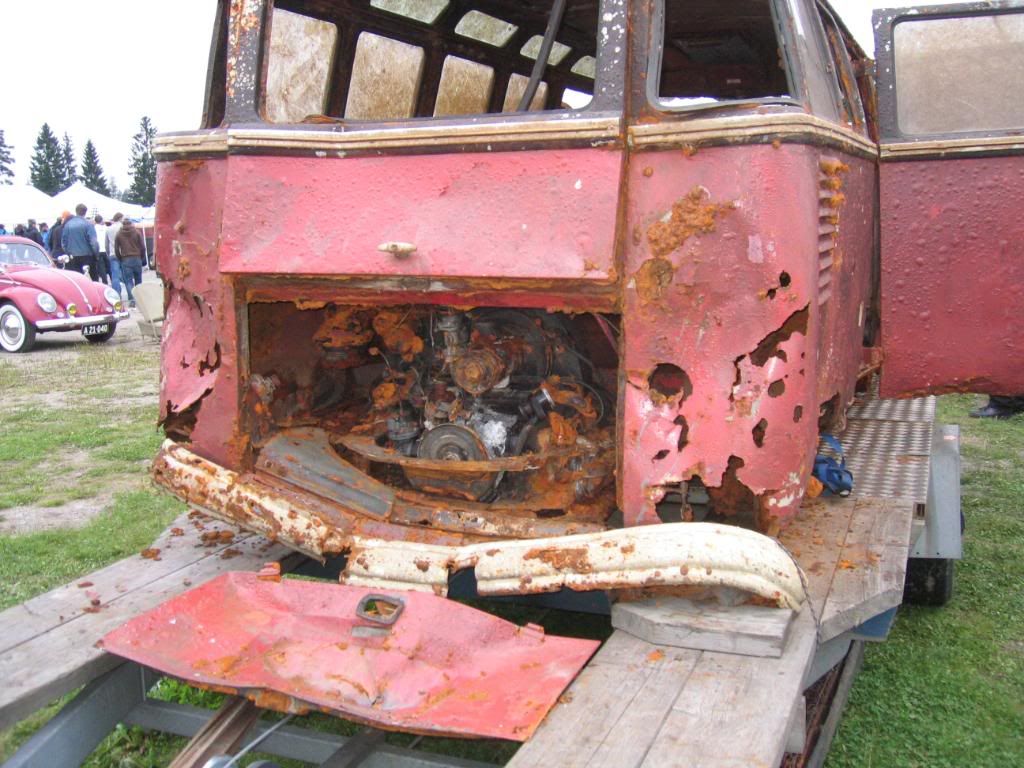 Inside has cleaned up a treat! I've seen/worked on much worse and that hadn't been underwater for 36 years!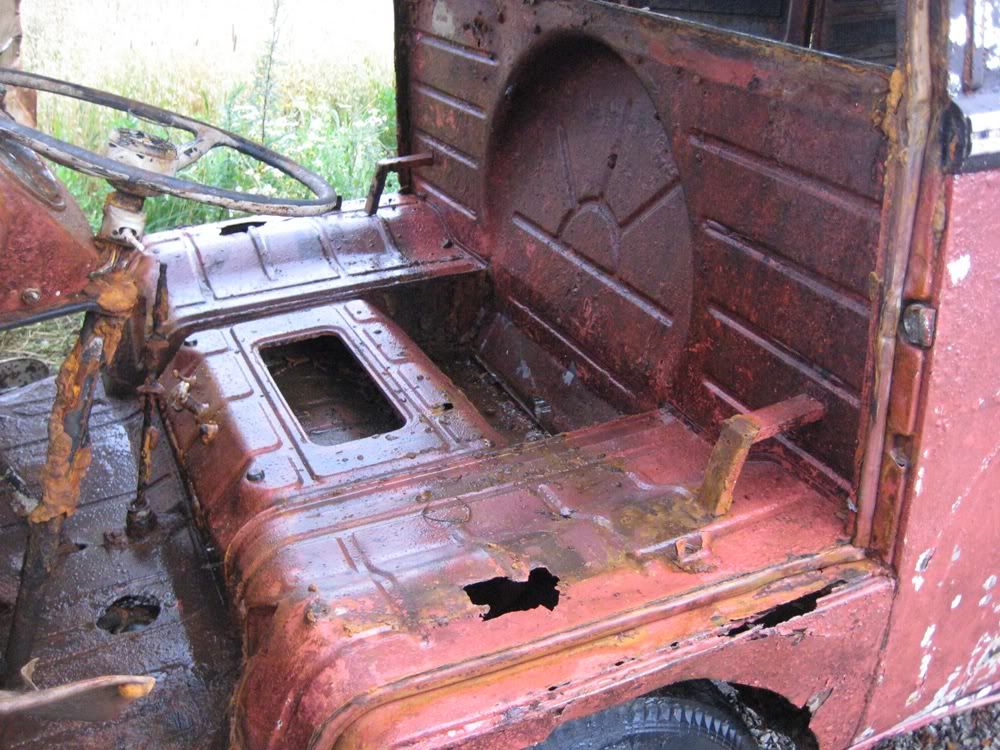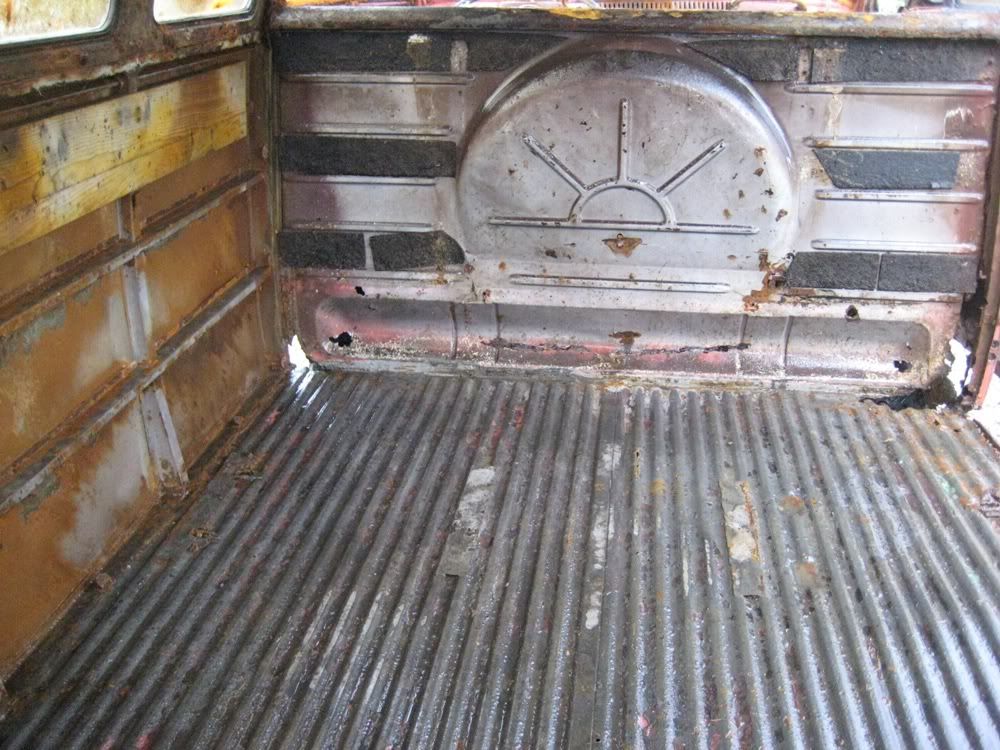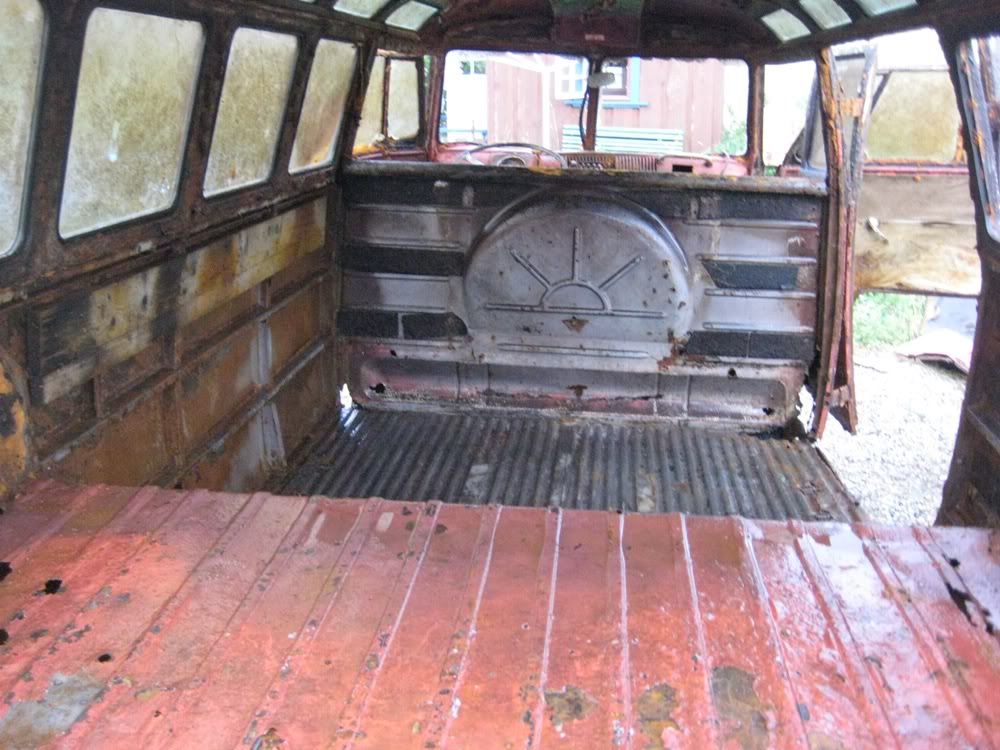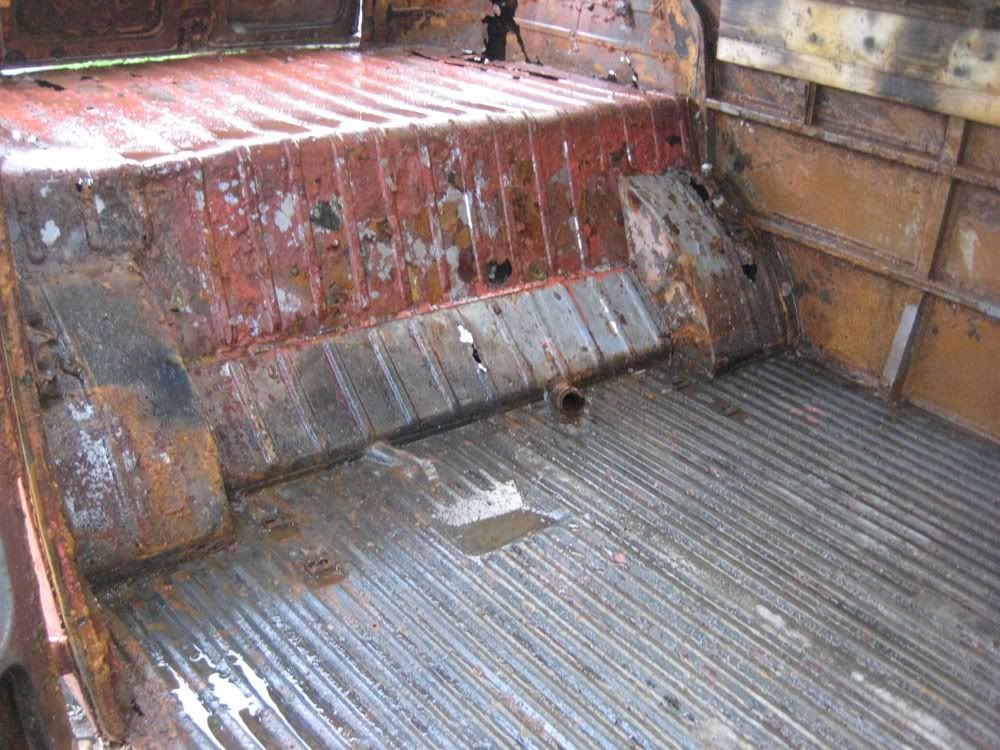 Original Radio
Damage to the gearbox(Magnesium Alloy Corrosion-Probably saved a lot of the steel on this bus!
The Samba a couple of years before it's big swim!
Now back on wheels and rolling!